October 27, 2017
"Praise ye the Lord. O give thanks unto the Lord; for he is good: for his mercy endureth for ever. Blessed are they that keep judgment, and he that doeth righteousness at all times."
­­— Psalm 106:1 & 3
The town of Cité Soleil has the most massive garbage dump in the city of Port-au-Prince, and possibly the country of Haiti. The garbage dump location is between Baie de Port-au-Prince and Cité Soleil, the largest slum in the western hemisphere, Cité Soleil contains three urban areas: Duvivier, and the Villages of Rapatrié and Truttier, located in the garbage dump that sits north of the city.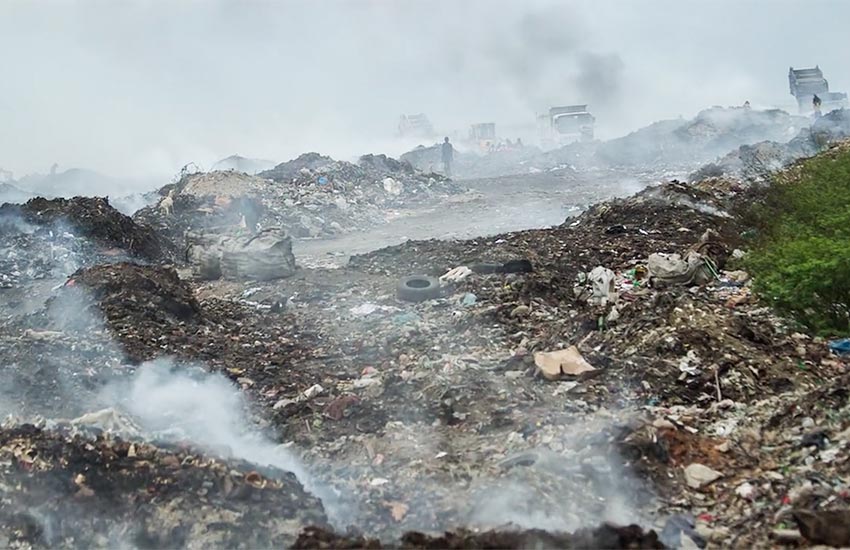 Rapatrié was built on a garbage dump that is overcrowded, with many Haitians living in shacks made from corrugated steel, empty shipping containers, and make-shift tents. The area sits on a watery ground that is 12-14 feet deep with garbage and human waste. Medical waste, including vials from blood tests, is dumped alongside other trash at the garbage dump. It was the only water-drinking source for this impoverished and rough community of Cité Soleil. The people have no access to safe drinking water, toilets, or electricity.
We have come to this area known as Rapatrié to meet many of the poorest of the poor, who have little or no way to move their families to a safer area.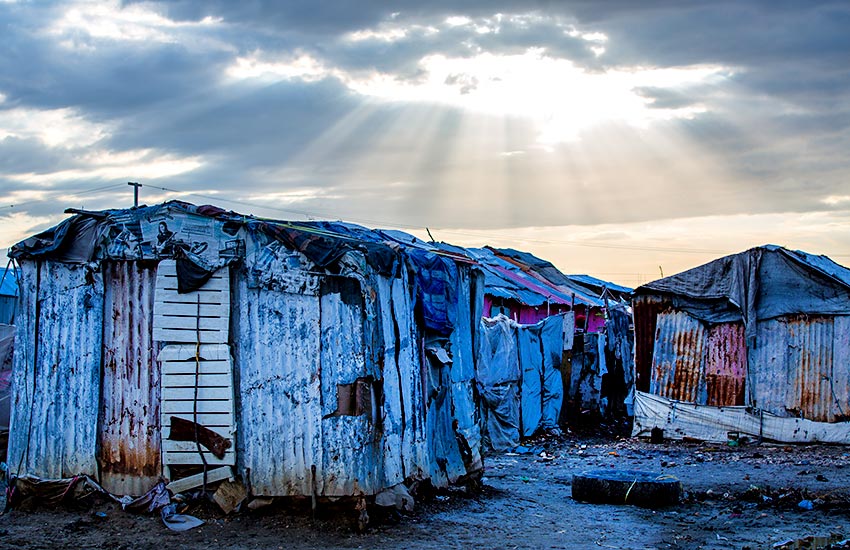 On this day, Bobby and I came to bring food to the Tisson family and learn more about them.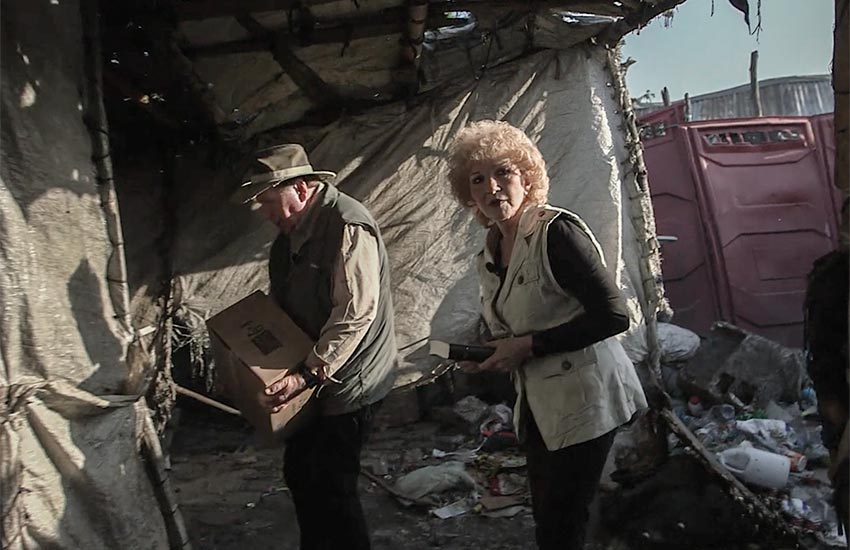 Tisson and his family live in and eat from the garbage dump. This family is one of the many living in this dangerous area of Cité Soleil. The father searches through the garbage to find anything he can sell to buy food for his family.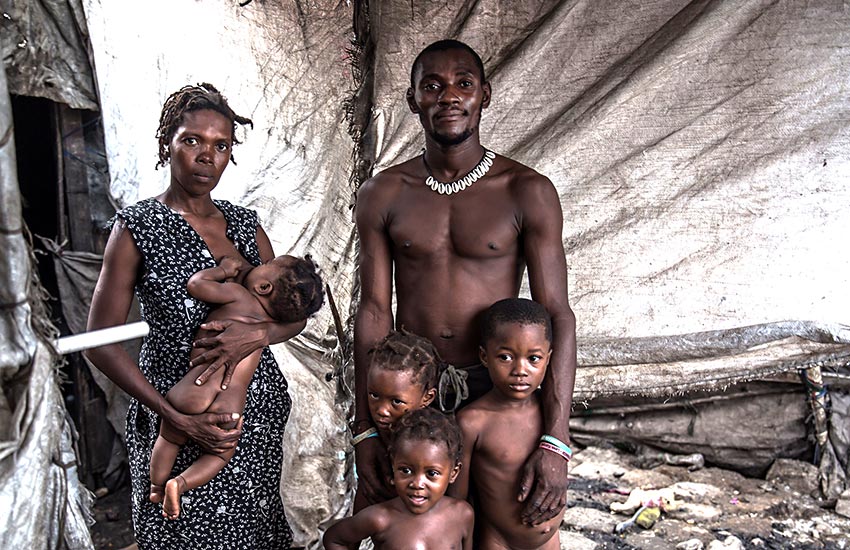 Everything they have in their house was collected from the trash. They have one bed that's not very good, where they all sleep. Madamn Tisson said, "I found the sheets in the garbage dump and washed them in order to use them.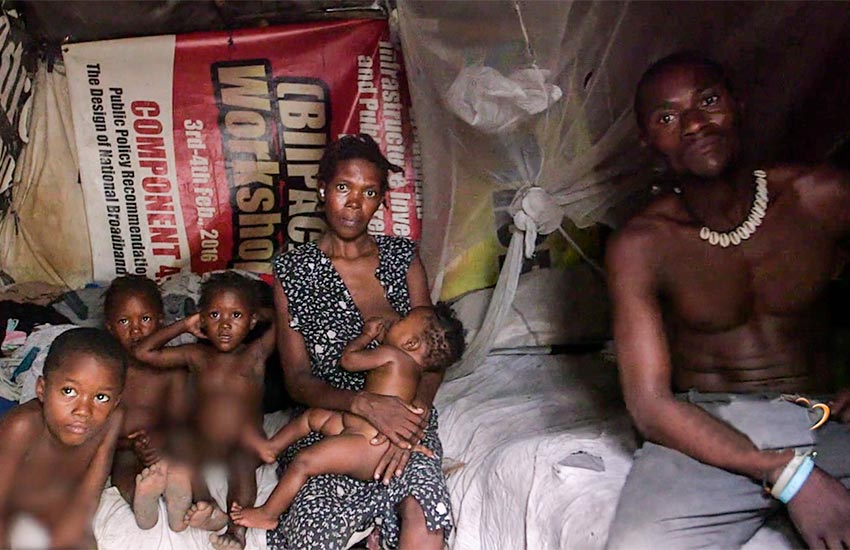 We only eat food that we find in the trash, like rotten bread and meat. We clean the food, boil it and make soup so that we have something to eat. That's all we have!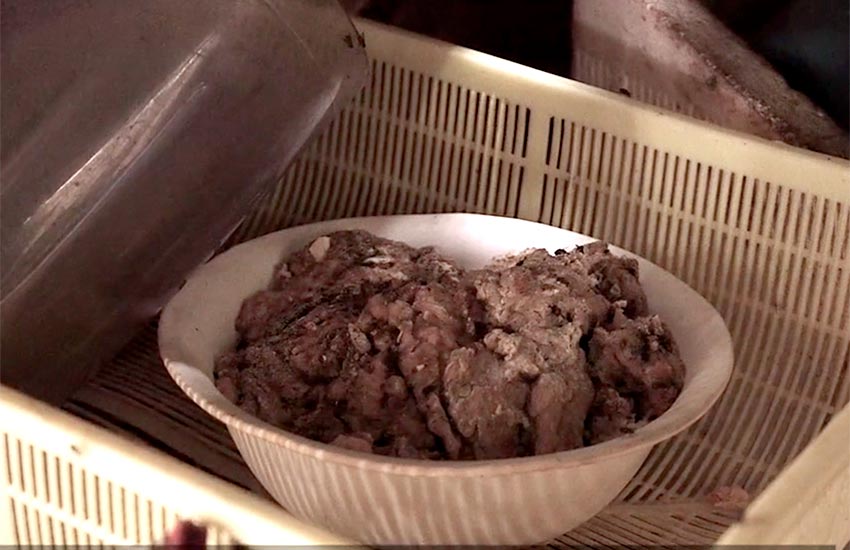 Mr. Tisson said, "We moved here from Cité Soleil, with our four children. I worked here picking up bottles, but every time I traveled to come here, there was shooting in the street. I have some heart issues, so it is less stressful and safer to live here. We put our money together and bought this place. I don't have a job, so I have no choice but to go to the garbage and look for empty cans to sell in order to survive. During our conversation, he says, "I'd love to be able to put my kids in school and educate them. Anything to find a way to get them out of this garbage dump. I like to work. I can do construction and electrical work."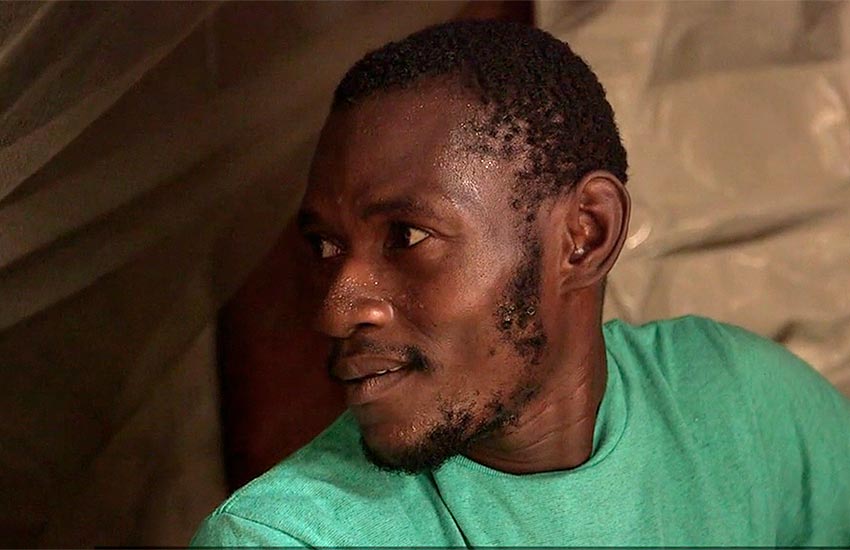 We told the family that we have some food for them, and a new bible too. We asked him, "Do you know Jesus?"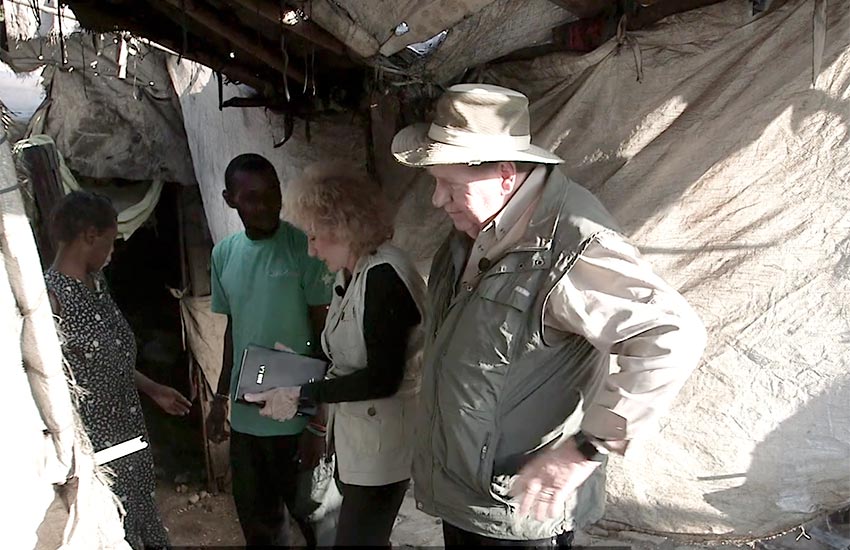 We gave the family a box of food, a little money as well and asked him to stay in contact, and we would see how the Lord wants to use us in this family's life.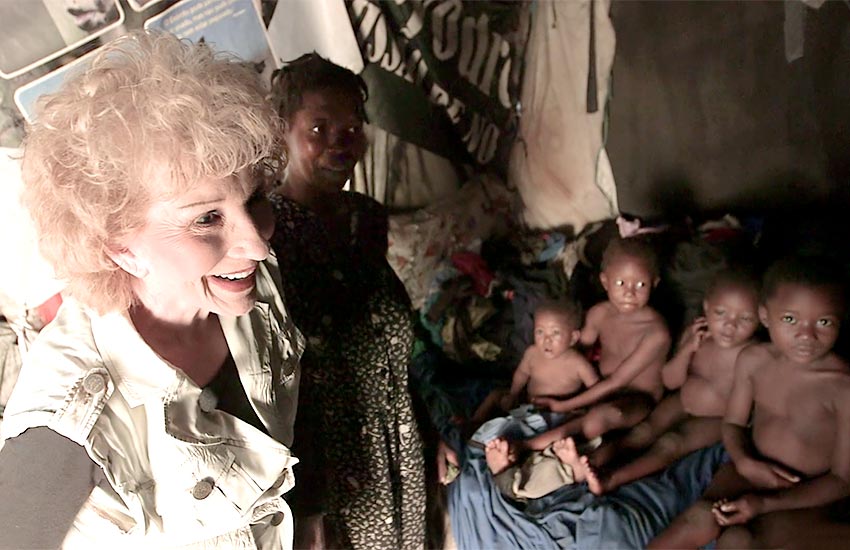 Bobby and I are committed to helping these poor people who have to live in the garbage dump and try to scrape out a living scrounging through the refuse every day to find something to sell for food, or some discarded food, which is not too rotten. Many families need to find a way out of the garbage dump so that they can raise their children in a clean and safe environment and have a place for their kids to go to school.
We are so grateful that so many of you have the love and compassion to help us bring not only food and clothing to the poorest of the poor but also some hope and dignity to these precious people of Haiti. This is where we need your help. These poor Haitians all have dreams for their children to have a better life than living in one of the world's worst garbage dump. If you would like to make a contribution and make a difference in the lives of poor Haitians, who suffer in the mountains of garbage, please email us at [email protected]. You may also give securely online, or call our office at 239-210-6107 and let a staff member know that you want to help. Whatever small thing you do unto the poor today, you do it unto Jesus!
Food gives Hope, and Hope makes us live!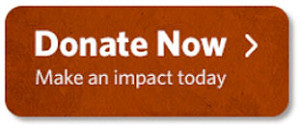 God bless you!
Sherry