January 15 -21, 2016
"Defend the poor and fatherless: do justice to the afflicted and needy. Deliver the poor and needy: rid them out of the hand of the wicked. They know not, neither will they understand; they walk on in darkness: all the foundations of the earth are out of course."
Psalms 82:3-5
All over Haiti, columns of smoke and small fires point to the disastrous conditions of an island with no managed waste disposal. The Haitians burn everything, from plastic bags to tires. This is Truttier Waste Disposal Dump near the giant slums of Cité Soleil; it is the largest landfill site for garbage, including medical and human waste, in all of Haiti.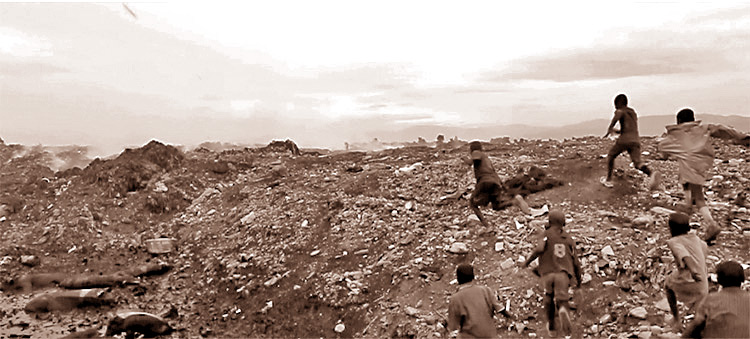 It is located on top of the Plaine Cul-de-Sac Aquifer, the same aquifer that provides fresh water for the capital of Haiti, Port-au-Prince, home to over two million people.
The Truttier Waste Disposal Dump is home to hundreds of displaced families, abandoned children, and even babies. They have no hope, no help, and no food. I have never seen such horrible living conditions. The smell is staggering and the flies spread disease throughout the dump where so many people are trying to survive.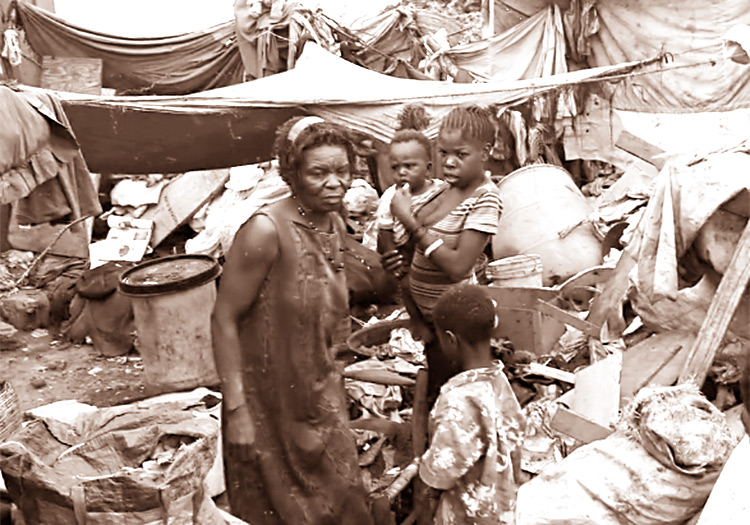 Many of the people who live in the dump ended up here for many reasons: houses destroyed in the earthquake or lost during hurricanes and tropical storms, escaping the danger and gangs in the slums of Cité Soleil, or they are just so poor, they have nowhere else to go.
The children spend their days digging through piles of garbage, alongside the pigs and goats, scavenging for food or anything that they can sell so that they can buy food.
A mother tells me,  "Sometimes garbage trucks will dump trash that has discarded food, and so we take anything we can eat from the trash."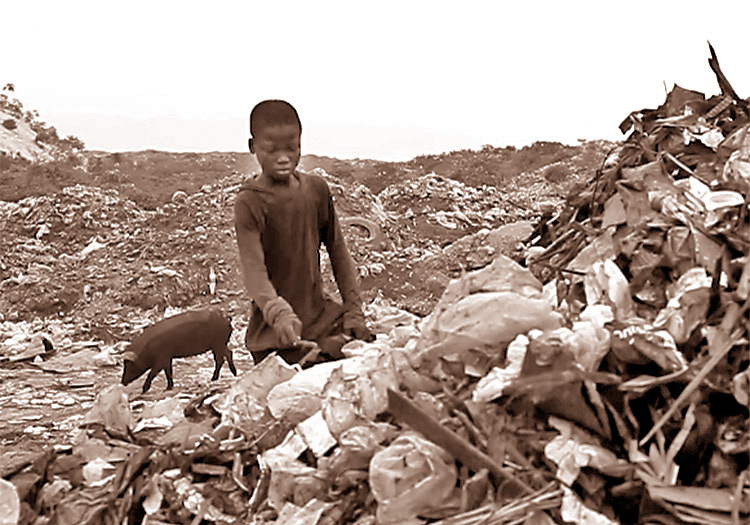 Entire families live and work in the dump, day in and day out, gathering any recyclable materials that they can sell.
Some find discarded clothing to wash and then sell so they can buy food for their family.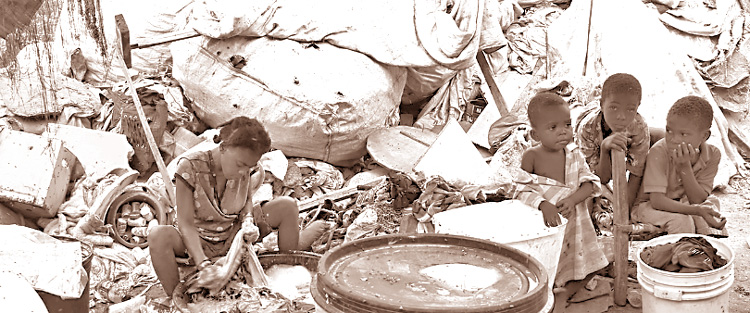 It has been six years since the earthquake in Haiti, and trying to find housing and affordable living conditions for the poor is only getting worse. The poorest of the poor sink further into hopelessness every day. The children can only dream of a safe place in this world.
Everyday it is the children who suffer the most. All over the city dumps around Port-au-Prince there are hundreds of children in despair as they try to survive on what the dump can produce.
They struggle for their existence, they are a forgotten people, who work hard to provide for their families, but it's never enough. My heart breaks for the people of Truttier, especially the children who can see no future.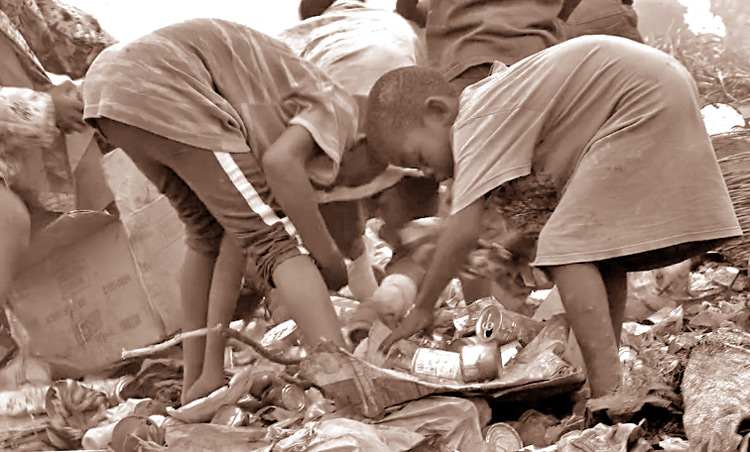 This is really the "cry of the poor." Pray that the Lord will give us wisdom to know how to help these children who live in an extremely dangerous area of Haiti with lots of kidnappings, theft and guns.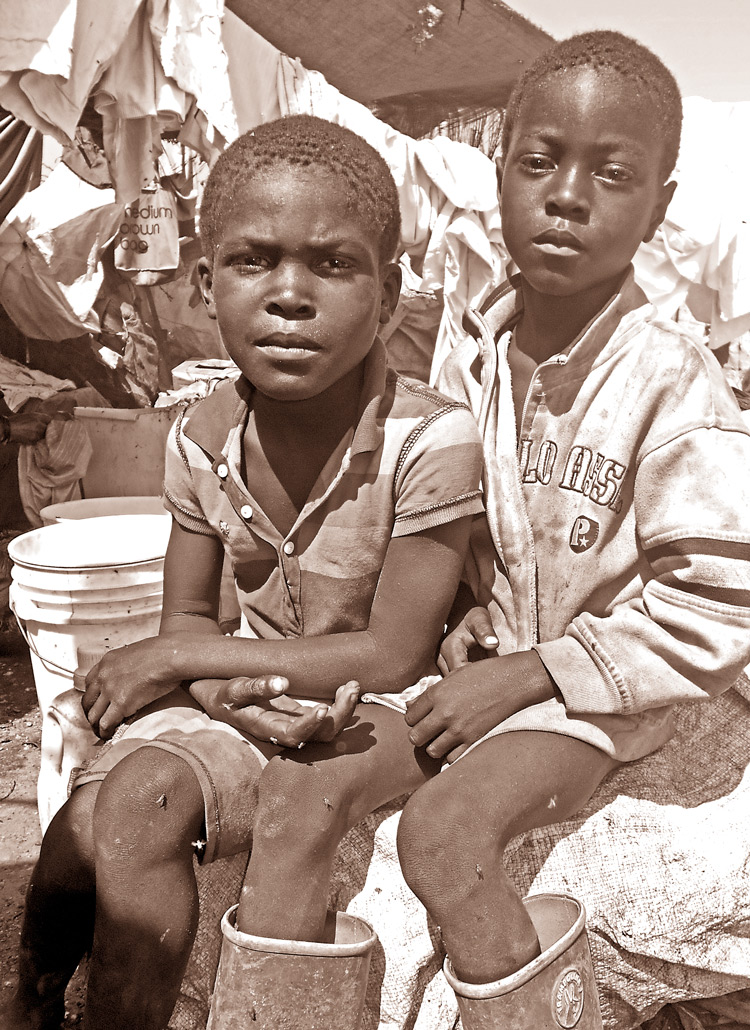 This is just one of the families that live in squalid conditions in the dump. Madamn Pierre Venace, a mother of seven children, is raising her family in a shipping container at the dump because the slums of Cité Soleil became too dangerous with roving street gangs that control the area.
Her children are sick because they are eating food that they find among the garbage, which she knows is loaded with bacteria, but cannot stop them because they are so hungry. We must bring food to these people!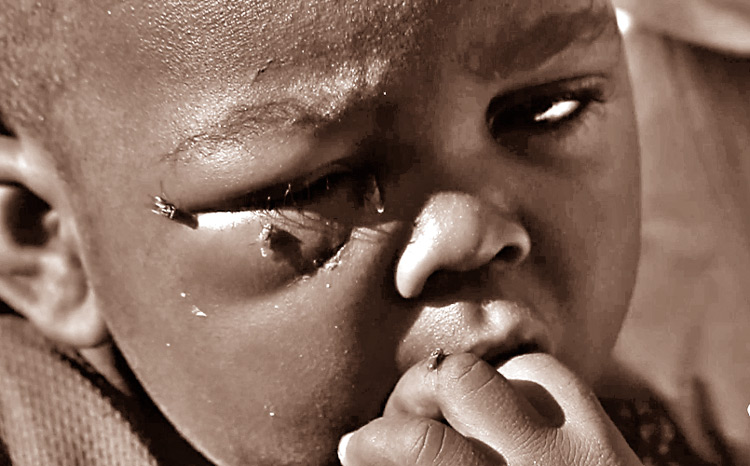 For many children, this has been their only reality, as they were born among the city's garbage and have learned to survive in these desperate conditions.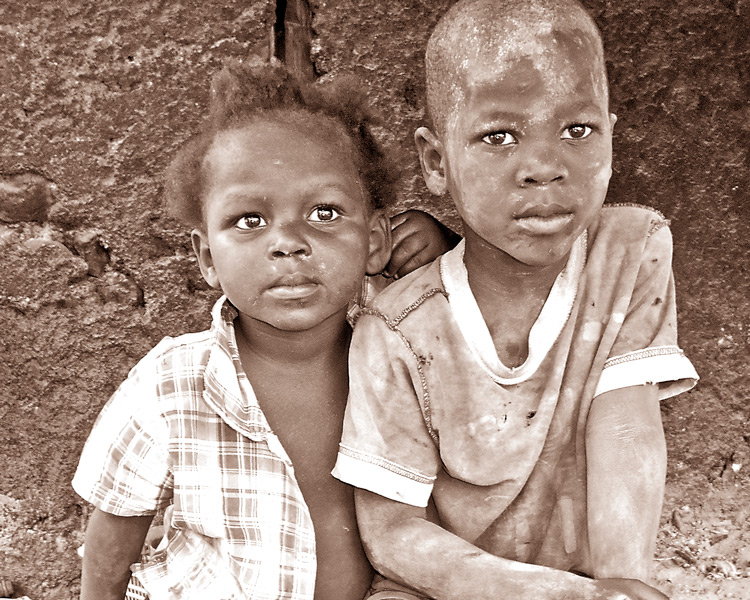 These young boys go with their mother to scavenge in the dump helping her find items that she can sell, or any scrap of food to fill their empty bellies. They dream of one day going to school.
The devastating living conditions that these people face every day is not only tragic, but also inhuman. This young boy hopes for the day that he can be with his family and that they could eat every day…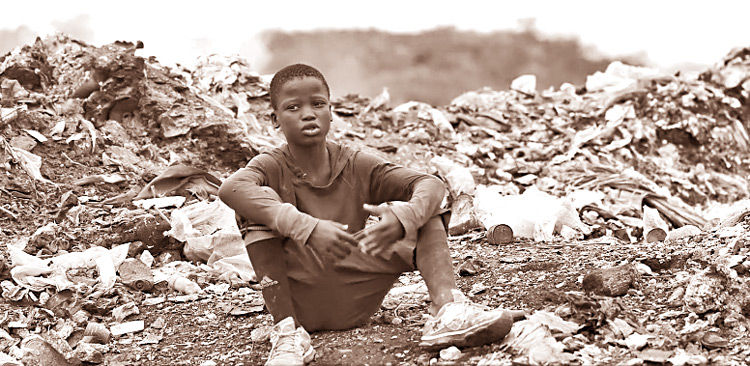 I asked Madamn Pierre Venace, "What is your greatest need?" She looked at me and said, "Food! My children are starving; they never get a full meal. We need food!"  So we are planning on distributing food to this make-shift village in the midst of the Cité Soleil's garbage dump as soon as possible, but we need your help.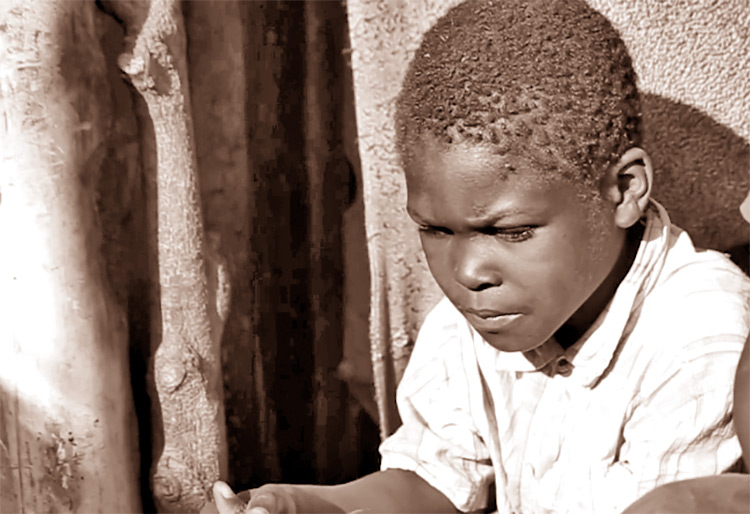 Update:  We just recently distributed food on the edge of Port-au-Prince at the Truttier dump; we gave food to 300 families who actually live inside the dump. We had to have several police officers come help us keep control of this chaotic situation. Some of the children here have not eaten for two days. We saw unbelievable suffering during the food distribution—especially with the children. Sadly, none of these children have ever been to school.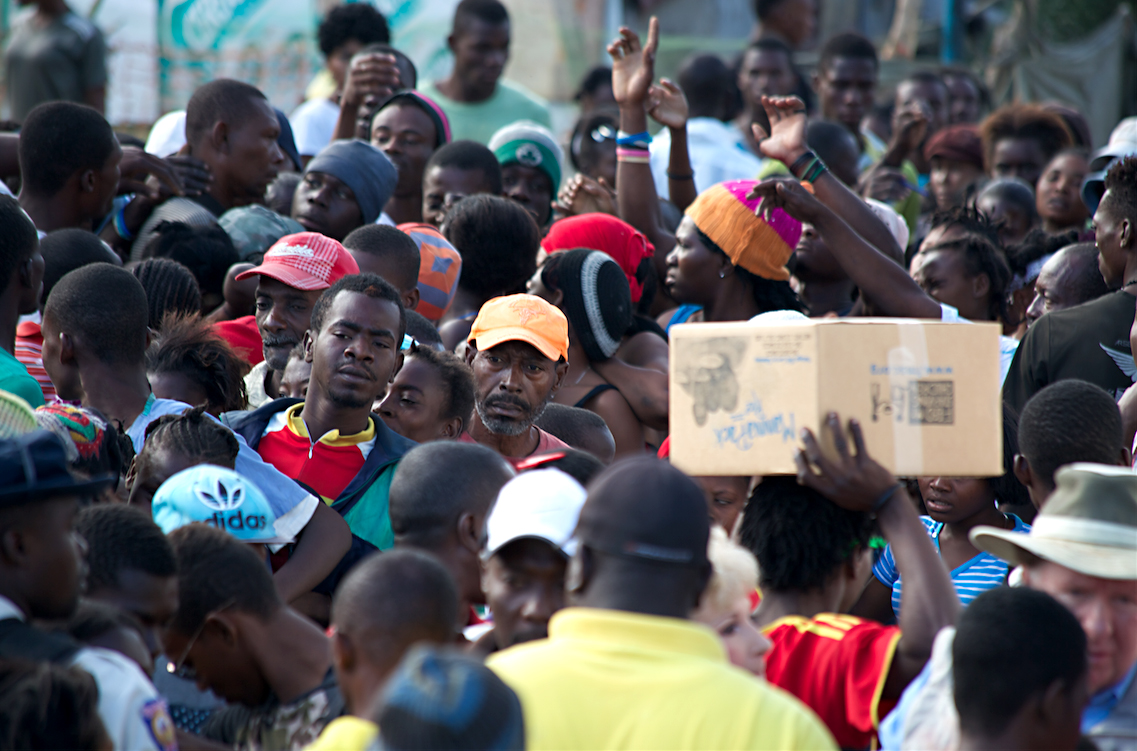 Please give these children of Haiti hope, show them that you care. We ask for your prayers because this will be a very dangerous outreach in the future. We need your help to save the children and families from these horrific conditions. Pray about how you and your family can help save them from living their lives in a medical and human waste garbage dump. You can send a financial gift to Love A Child • P. O. Box 60063 • Fort Myers, Florida 33906-6063 to help those Haitians living in the garbage dump or click on Make A Donation at the top of this page. You can also call 239-210-6107 now and ask how you can help.
God bless you,
Sherry