January 20-27, 2016
"For the poor shall never cease out of the land: therefore I command thee, saying, Thou shalt open thine hand wide unto thy brother, to thy poor, and to thy needy, in thy land."
Deuteronomy 15:11
In a country where 1 out of 10 children will die before their fifth birthday, and malnutrition is the leading cause of death among the children, many Haitians turn to a traditional Haitian remedy for hunger pangs: cookies made of dried yellow dirt from the country's central plateau.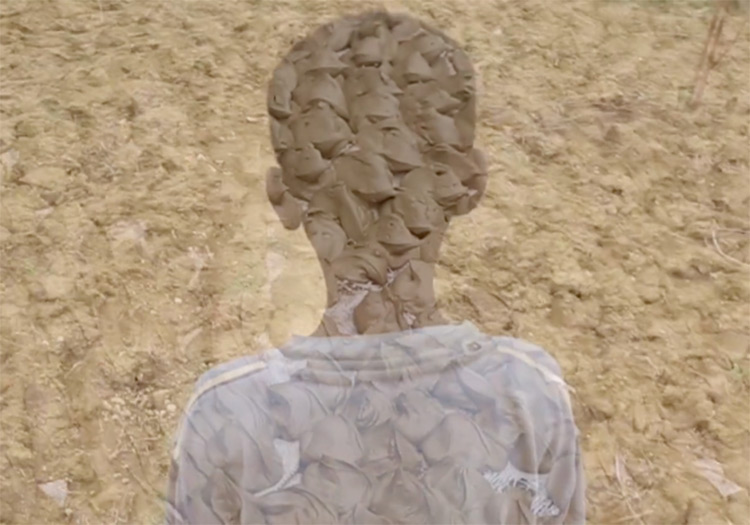 Because of Haiti's ecological and environmental disasters and a terrible drought this year, the people are unable to grow any crops. Almost all food needs to be imported into Haiti and the prices continue to skyrocket. The price of two cups of rice is now more than 60 cents and they do not earn enough money to buy a cup of rice. What is a mother to do when her child is starving?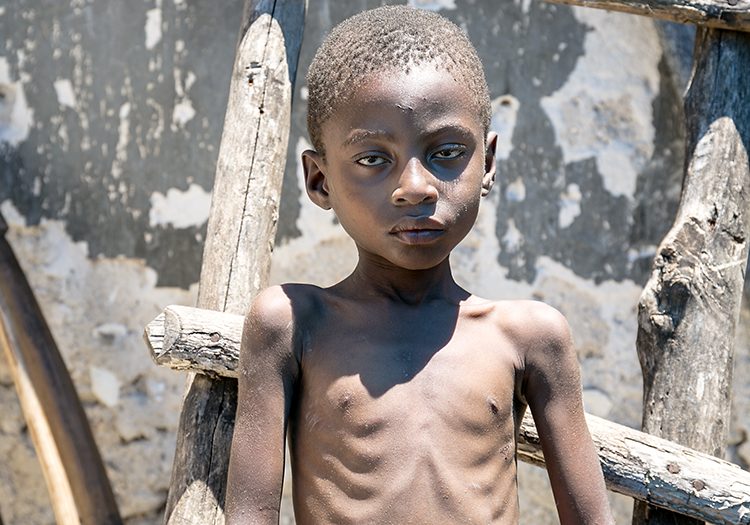 Mud cookies are called Bon Bon Tè.  Tè is a Haitian Creole word that means earth, soil, ground or land. Mud cookies are distributed all over Haiti and cost about US$2 a basket, but about 80 percent of the people in Haiti are living on less than US$2 a day. The practice of eating mud cookies is pretty common here in Haiti.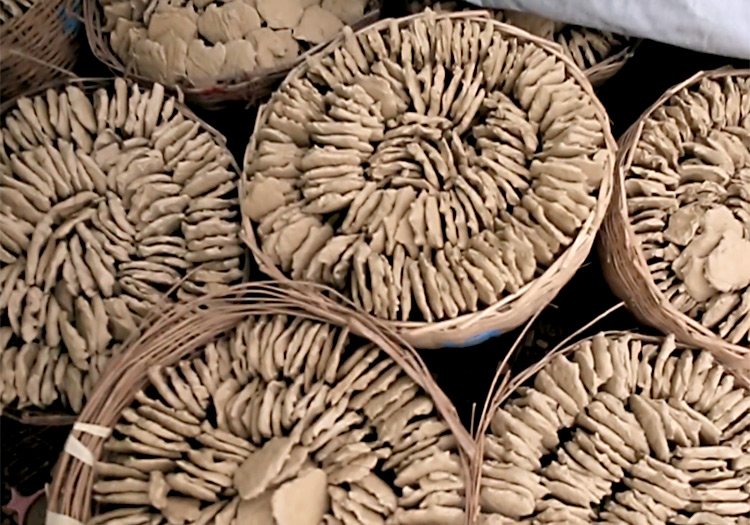 The more we visit the village of Sapaterre located in Haiti's Central Plateau, the more we learn about the secretive business of making Bon Bon Tè, or mud cookies. This area is the center of production for these cookies. We find many families that have been making and selling these "cookies" for generations.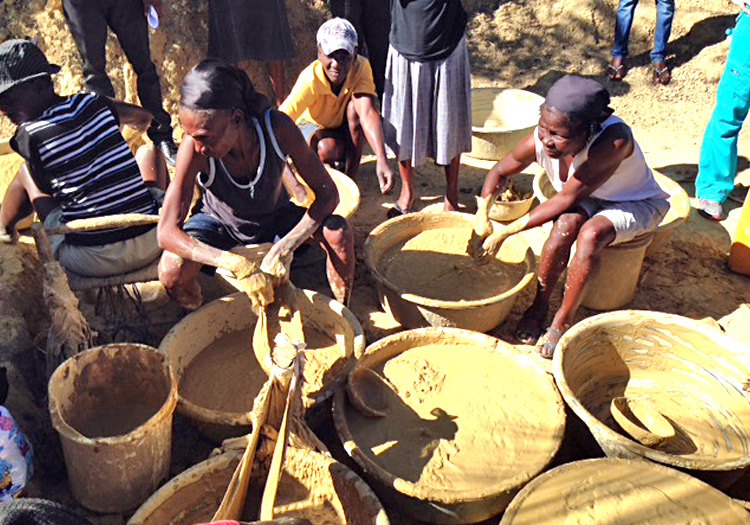 We take you deep underground where the earth is mined. This is the prized yellow dirt that Haiti's Central Plateau is known for, and the main ingredient of  Tè. The dirt that is used is high in clay content and believed to have some kind of nutritional benefit.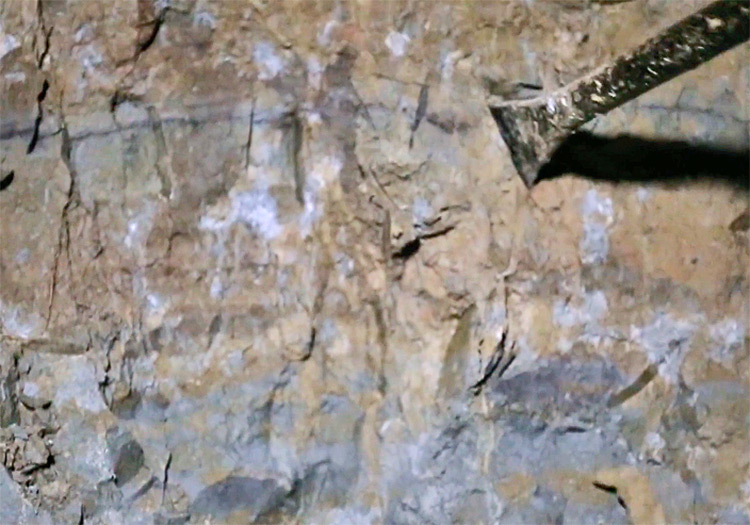 This is Anouce Joseph, who has been doing this work since he was a small boy, as his family has for many generations. This has been the only work available for the people in this area for a very long time.
The miners break down the clay into small chunks and send it top-side in buckets for processing.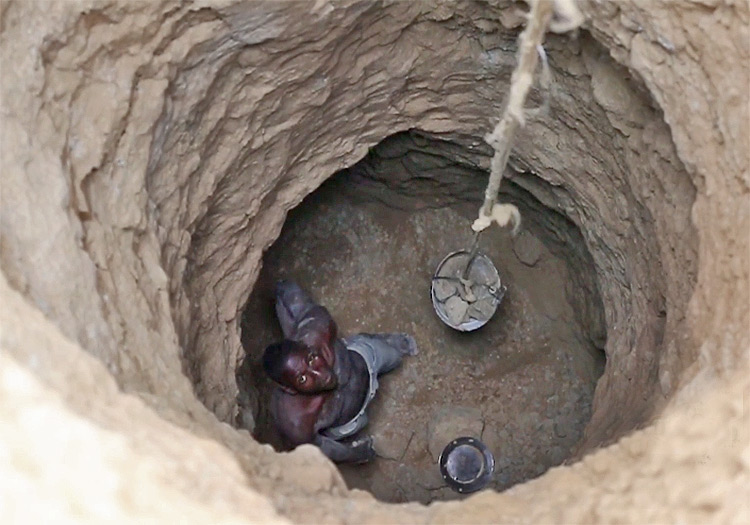 To start, the rock is broken down into small pieces. This job falls to the youngest children of the family, who work all day.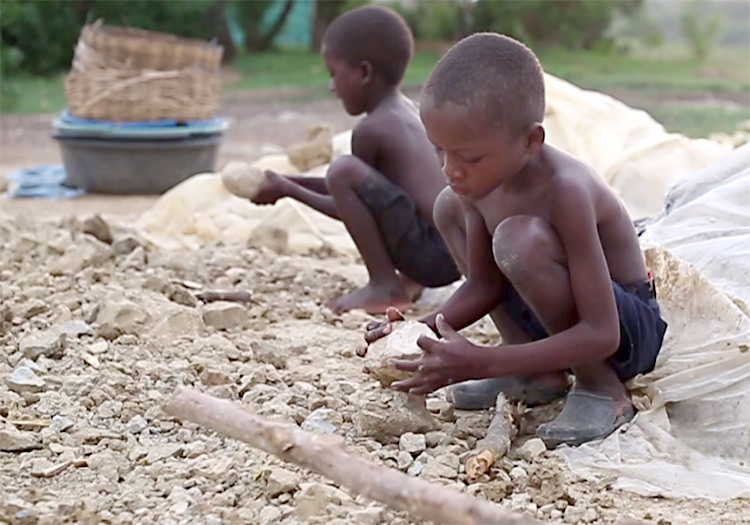 This is Anounce Joseph's 10-year-old daughter Betchina. After the children break up the rocks, she soaks it in water and then strains the mud.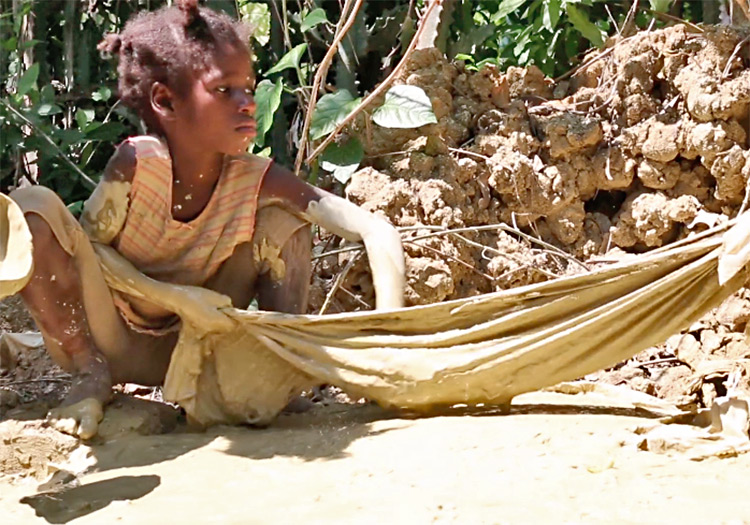 The strained mud is then poured into buckets. This is the start of the "batter" for the cookies.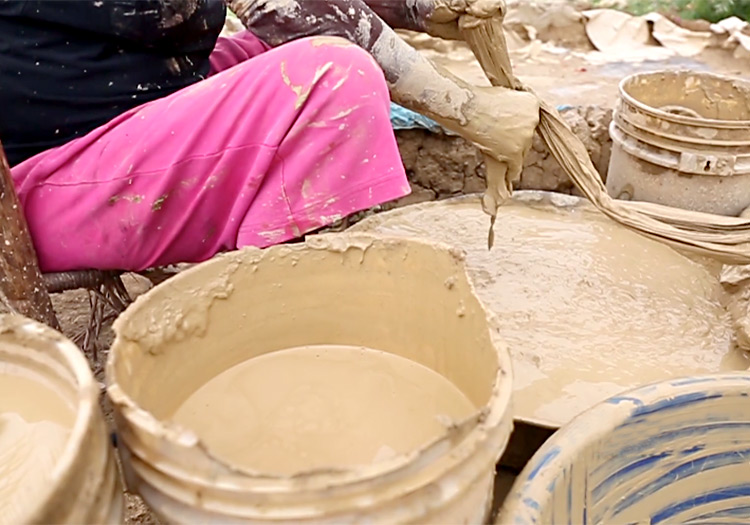 Into the mud batter, they add salt and oil or vegetable shortening.
The batter is then worked by hand until it is a smooth consistency.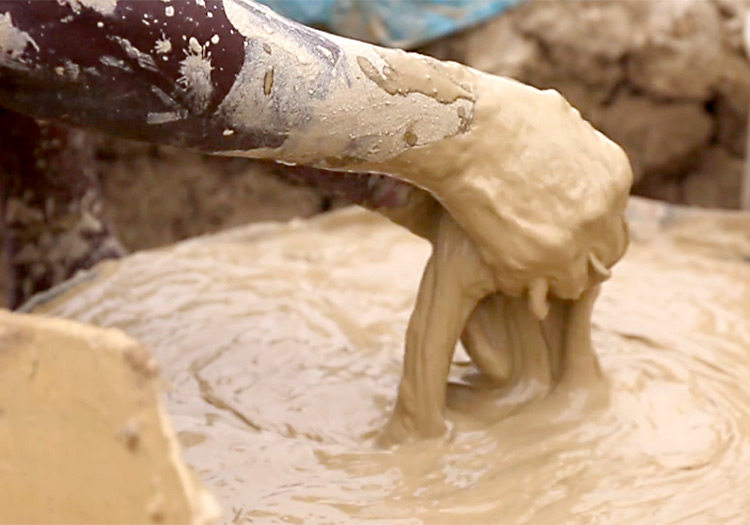 Betchina helps her mother lay out the "finished batter" in the shape of cookies to bake in the sun.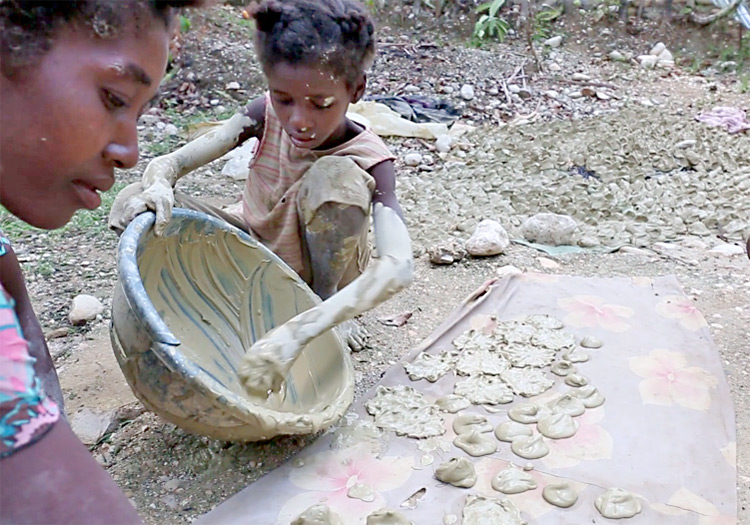 There are hundreds of Haitian children who are starving to death right now and "tè" is the only thing that their families can afford to eat. The dirt can contain deadly parasites or toxins, but many Haitian women who are pregnant believe that it has minerals that would be good for the baby.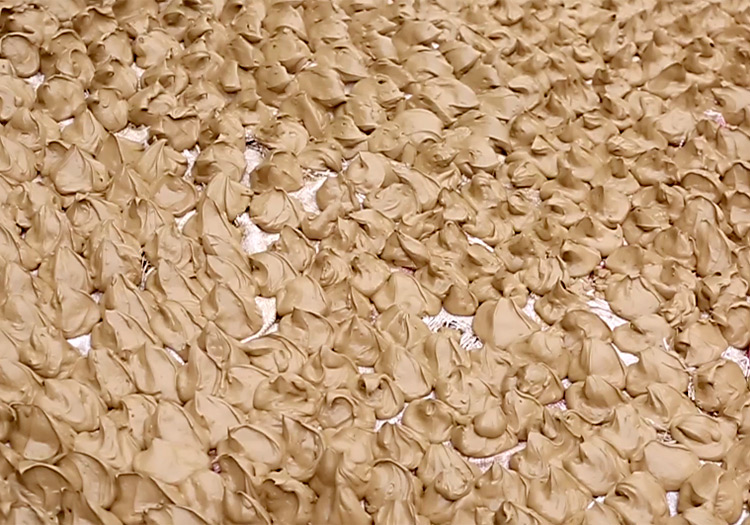 People that eat the cookies can get all kinds of parasites from it, heavy metal poisoning, and bacterial infections. All of which are incredibly common in Haiti.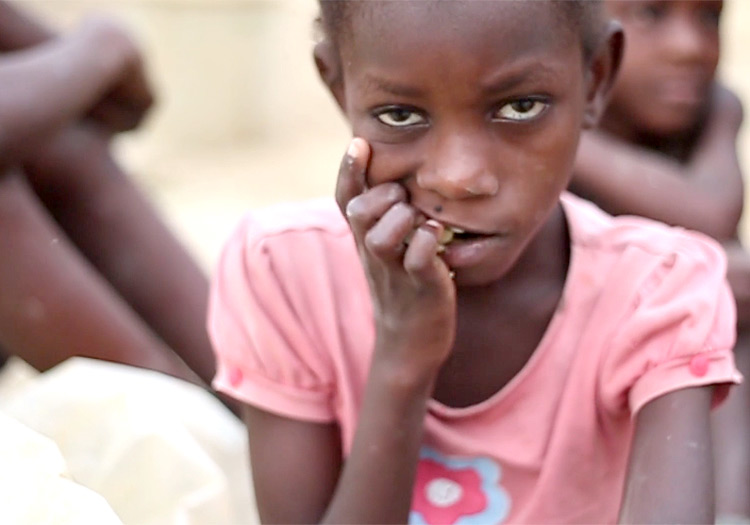 The children who eat mud cookies suffer from stomach pains at night, but the mothers have nothing else to feed their children. The dirt is a disease that's killing them one-by-one.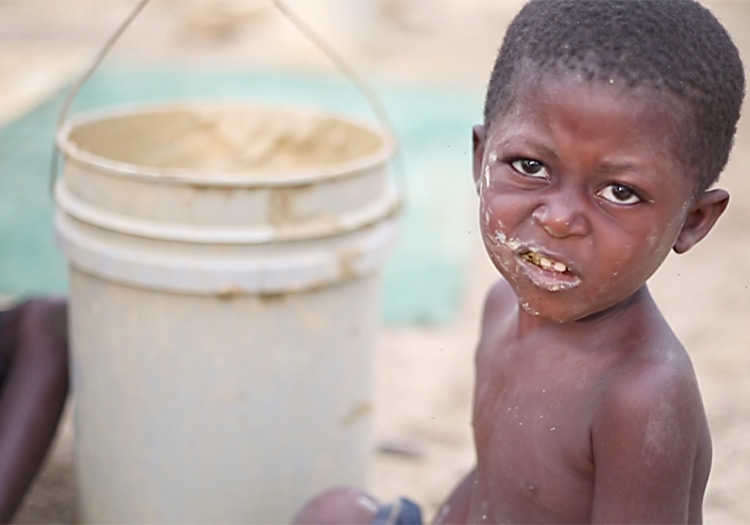 Most of the children here have never known anything but work, filth and hunger. This young boy named Dodo, works all day with his father hauling dirt from the mine, and he says, "I spend all day working, just to go to bed hungry."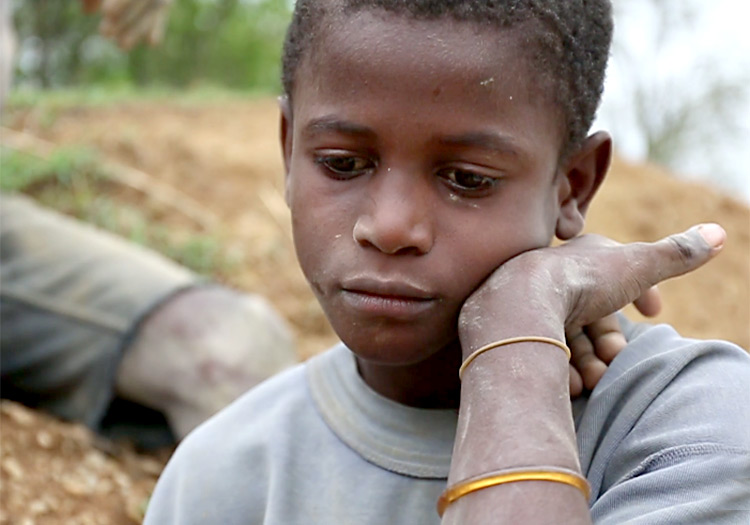 Recently, we added the village of Sapaterre to our Feeding Program.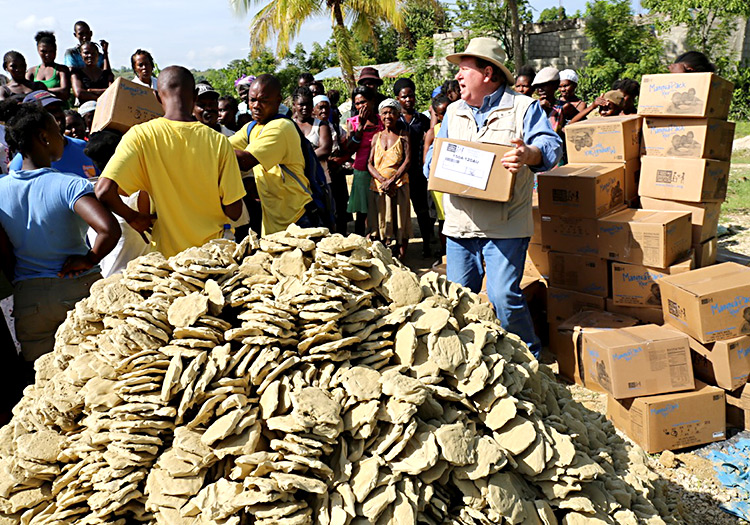 On this day, we shared God's love by hugging them, and giving them food and gifts! Our daughter, Julie, our young missionary Kaeli, our cameraman Oriol, and some of our Love A Child boys joined us. Each family thanked us and as we were leaving, they made us promise to come back and have a crusade!!
Every child deserves, at least, one hot meal each day that he or she can depend on. "Let your heart be broken with the things that break the heart of God."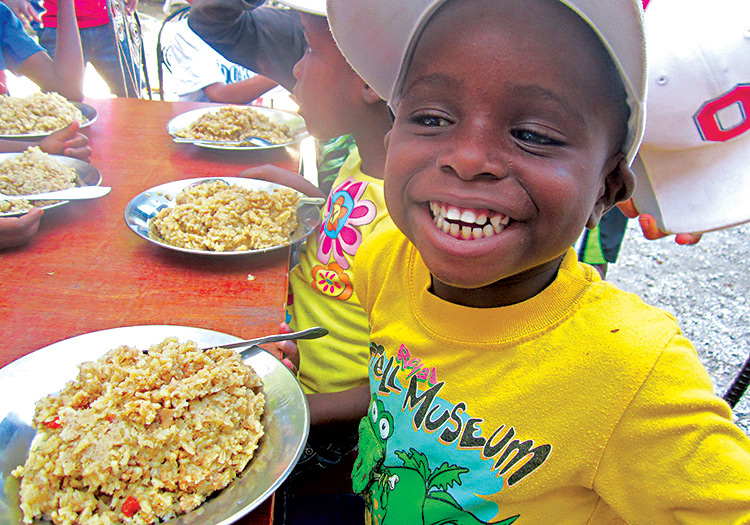 "Verily I say unto you, Inasmuch as ye have done it unto one of the least of these my brethren, ye have done it unto me." Matthew 25:40 – When we give food to a hungry person, we are doing it unto Jesus himself. If you want to help us feed hungry children, please call our office at 1-239-210-6107 today.
God bless you,
Sherry