October 27, 2016
"I waited patiently for the Lord; and he inclined unto me, and heard my cry. He brought me up also out of a horrible pit, out of the miry clay, and set my feet upon a rock, and established my goings. And he hath put a new song in my mouth, even praise unto our God: many shall see it, and fear, and shall trust in the Lord."
— Psalm 40:1-3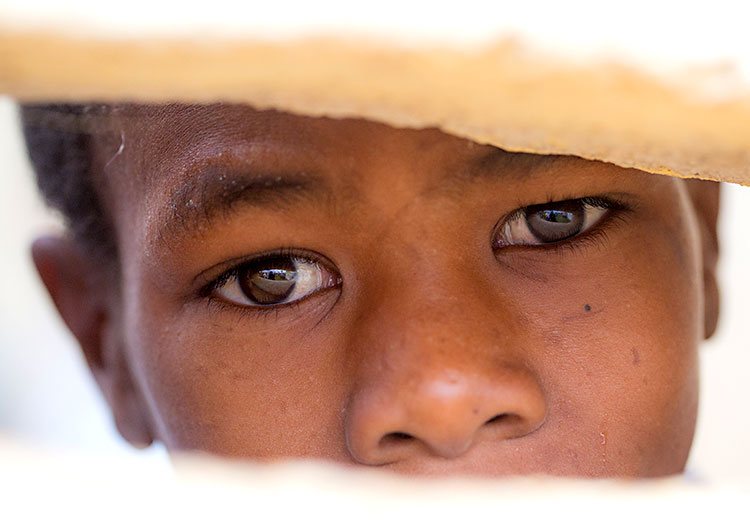 On October 4th, a Category 4 hurricane hit the southwestern shores of Haiti with winds over 145 mph. The people had nowhere to go to safely ride out the storm. The death toll has still not been determined, but possibly over a thousand people lost their lives. Heavy rainfall ranged from 20 to 40 inches across southern Haiti within 24 hours, causing dangerous flooding throughout the island.
In the days after Hurricane Matthew all of us at Love A Child started putting together disaster relief kits to take to the people in the worst hit areas. We gathered a team of 24 volunteers who were doctors, nurses, security force, drivers and translators. This was our journey to Dumont, on the outskirts of Port Salut, where we set up a Mobile Medical Clinic to help the people in the area. Little or no aid had yet reached this part of the country two weeks after the hurricane.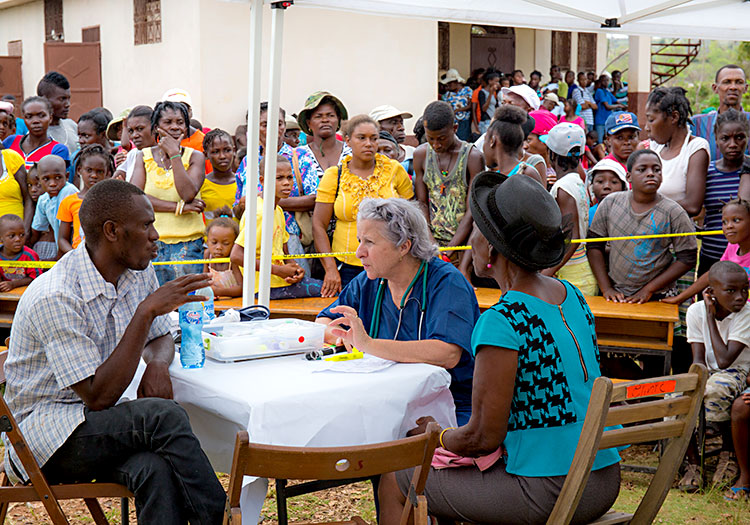 We were headed to the southwestern coast of Haiti in an area called Dumont, which was known for its rolling green hills and as the growing region of Haiti, where many Haitian farmers grew fruit trees like coconut, mango, and banana.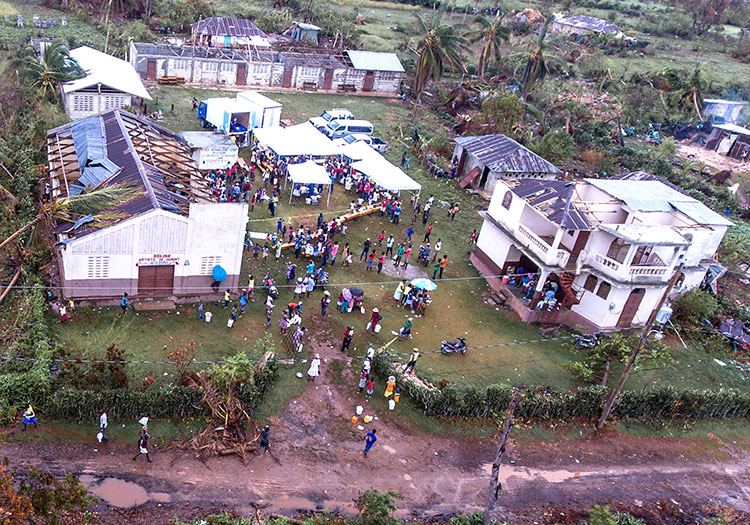 When Hurricane Matthew ripped through this area, the trees were flattened. Most of the buildings that were made of simple concrete or sheet metal construction were destroyed. It killed off their livestock, destroyed crops, and wiped out businesses.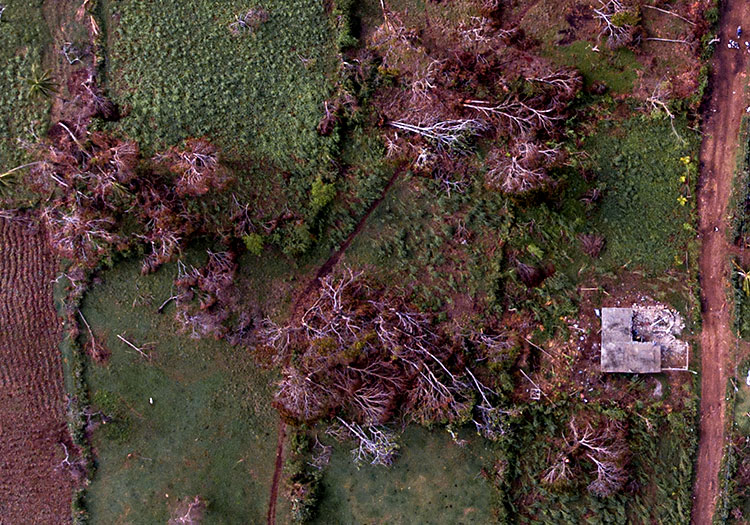 We used a church without a roof as it had blown off in the hurricane and instead of a crowd of about "400," we ended up with about 1,000 people!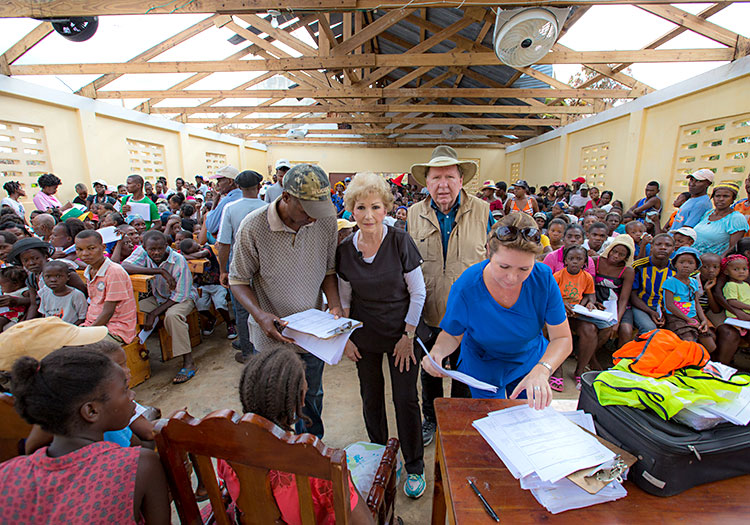 The heat was unbearable, and then it began to rain!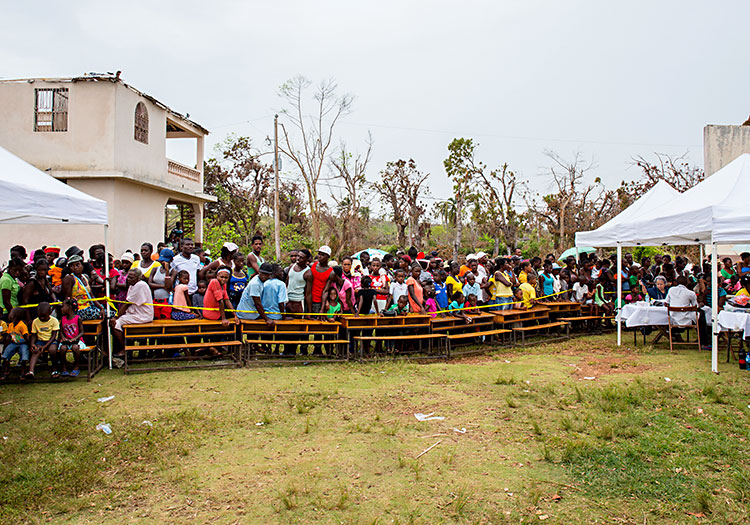 The poor victims of the hurricane disaster stood in line for hours in the rain and patiently waited for help.
We cared for hundreds of people, many with wounds sustained during the hurricane.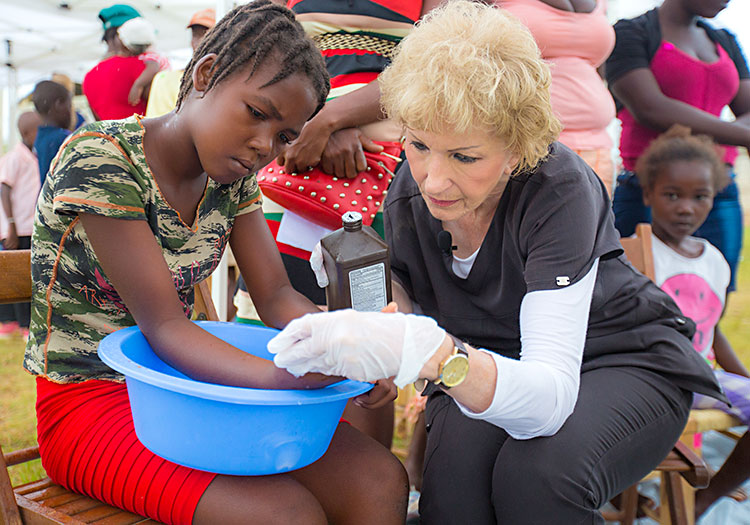 Many people were treated for severe wounds that were caused by flying tin, wood, and other debris. We distributed hundreds of "disaster relief" buckets filled with towels, soap, water, food, toiletries, and much more.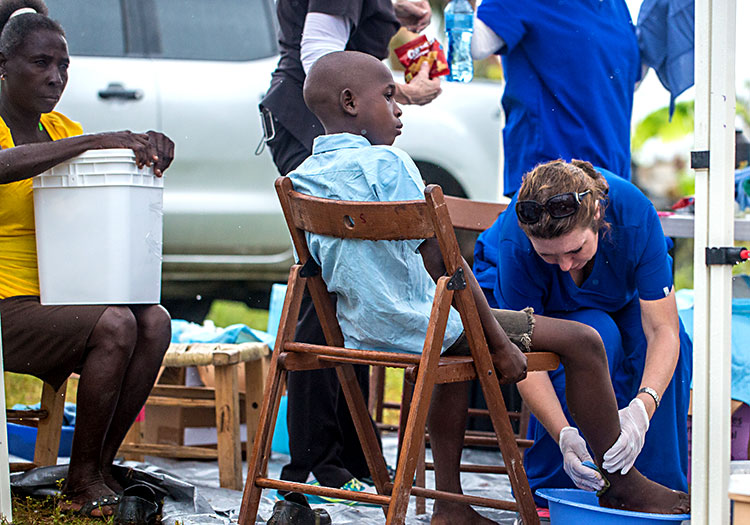 We gave out bags of nice clothing and "Family Medical Packs" to 120 families.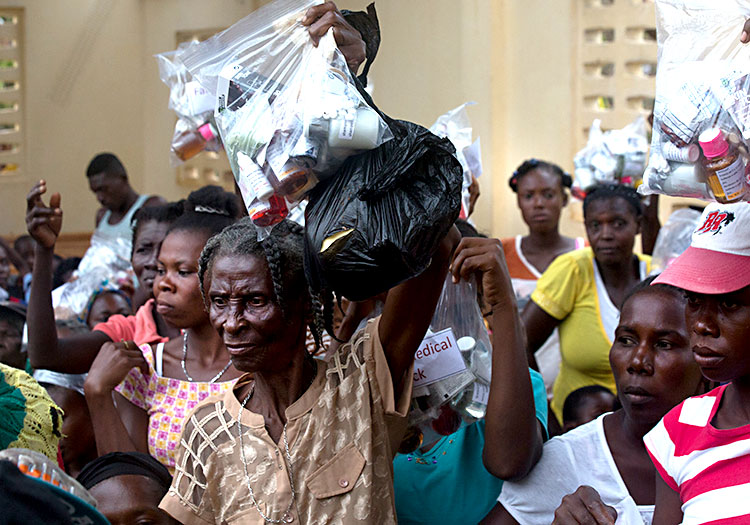 Many were sick and some hadn't eaten in days. Famine, starvation and cholera will set in shortly unless something happens soon.
These people have "just begun" to suffer.
We had a very successful Mobile Medical Clinic and Disaster Relief Distribution. Most of the team came from the Humble First Assembly of God near Houston, Texas, along with other Love A Child friends, staff, missionaries, Kaeli and Julie, and some of our older boys from our Love A Child Orphanage. It was one of our most difficult but most rewarding Mobile Medical Clinics! God bless everyone who helped, prayed and gave!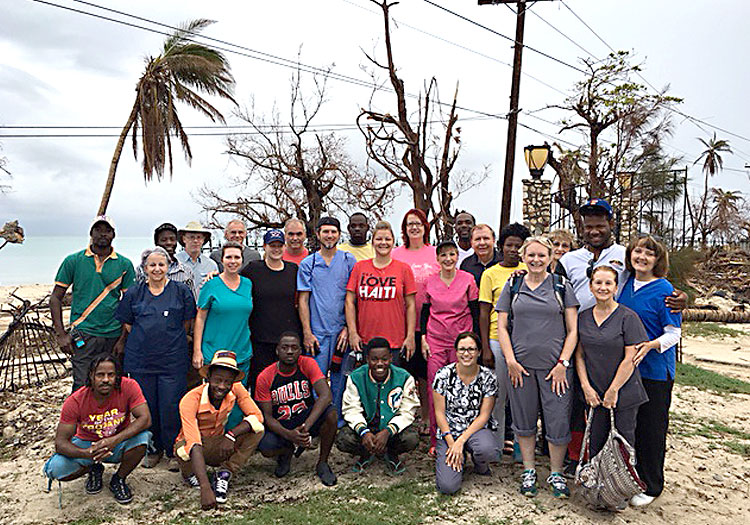 We want to thank our partners and all of you who have already helped in our Disaster Relief efforts. You are saving lives each day! If you would like to make a contribution to the victims of Hurricane Matthew in Haiti, please consider a donation for food, clothing and shelter material. These people have a very tough road ahead of them and it will make such a difference in the lives of these poor people.
If you would like to speak directly to one of our staff members, please call: 239-210-6107 or email us at: info@lachaiti.org.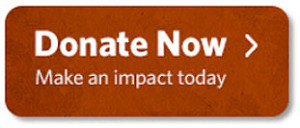 God bless you,
Sherry