November 29, 2016
"If a brother or sister be naked, and destitute of daily food, And one of you say unto them, Depart in peace, be ye warmed and filled; notwithstanding ye give them not those things which are needful to the body; what doth it profit? Even so faith, if it hath not works, is dead, being alone."
— James 2:15-17
When one looks at the big picture in Haiti, it is of unimaginable poverty, starving children living in filth and waste and a certain hopelessness that has no end. And you see it in the eyes of the children every day.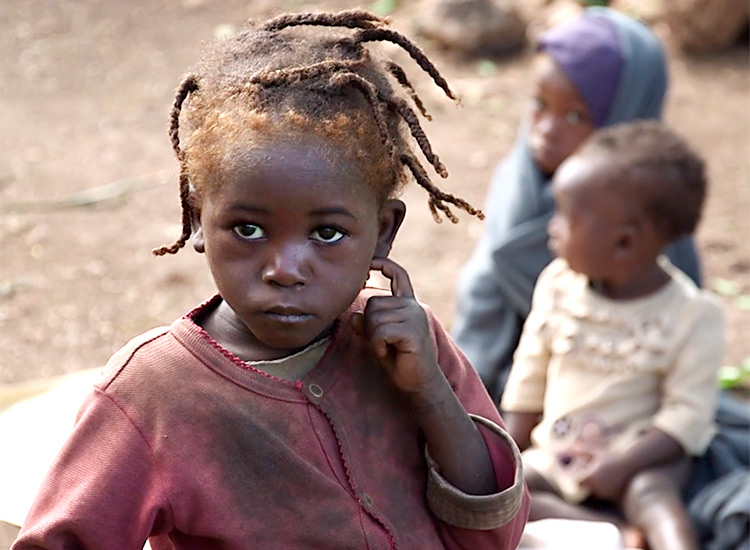 When we look at Haiti, we see the love of God, our partners and sponsors, who care so much for the people of Haiti, especially the children. But we are at a critical crossroads today! We are reaching out to you to help us do whatever it takes to bring food to these people as Haiti moves into a growing food crisis.
It has been a year of uncertainty in Haiti and so much turmoil. We had striking hospital workers, failed national elections causing an unstable political situation, and severe food insecurities because of failed crops caused by little rain and an El Niño weather phenomenon. Then, Hurricane Matthew a category 4 storm, hit southwestern Haiti on October 4th. The hurricane wiped out everything in its path that day. That region was considered the "Bread Basket" of Haiti. The hurricane ripped out crops, fruit trees that have stood for generations, and most of the livestock.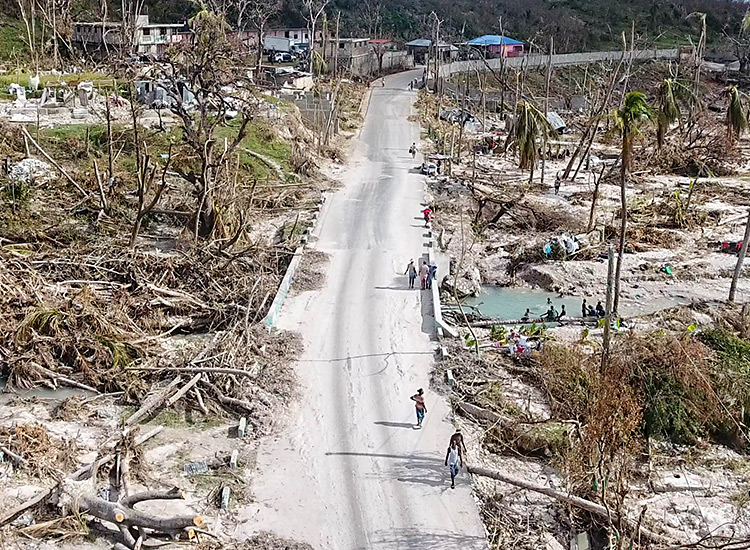 We have told you in the last year or so that Haiti has been in a food crisis. Though we never saw the severity of that starvation until after the hurricane. International Disaster Relief was very slow to make it to the areas of southwestern Haiti that were hit the worst. Financial aid to rebuild has also been sadly missing. It is up to organizations like Love A Child, other small missionary groups and NGO agencies that are left to try to put Haiti back together again.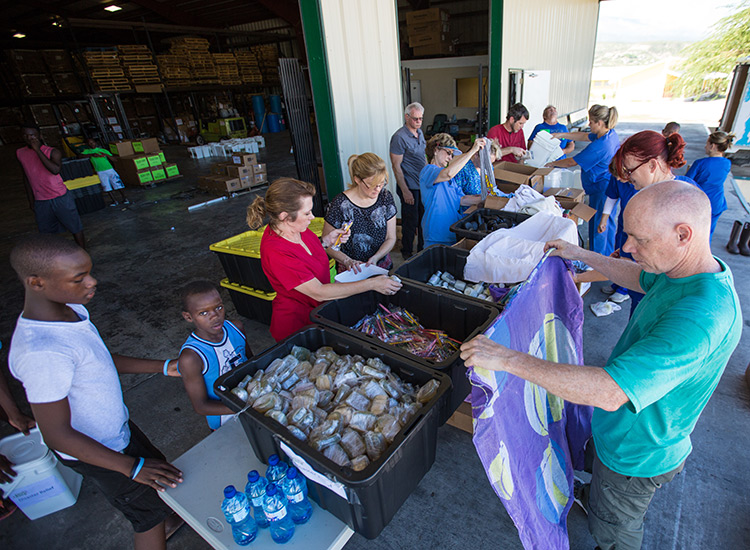 Everyone was calling and begging for food, tarps, and supplies, but especially food. As soon as it was safe to be out on the roads, we went to the poorest villages to check on them and deliver food. Haiti is in a catastrophic crisis, needing not only food, but water, shelter, and medical care.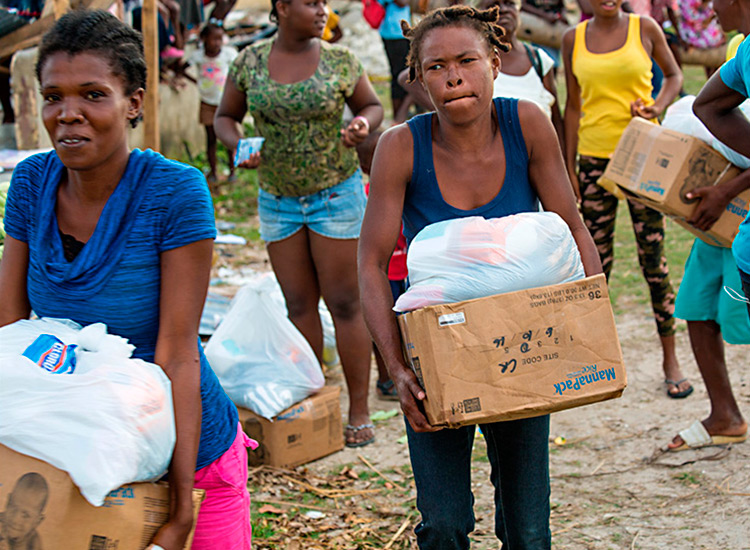 Haiti has been in a severe drought for almost four years, which has made their struggle even worse with long-term effects including lost crops to severe malnutrition and starvation. Waterborne illnesses such as typhoid, cholera, and chronic diarrhea cause more than half of all deaths in Haiti. Now we worry about all the contaminated water, which is the leading cause of childhood sickness and a very high mortality rate among children.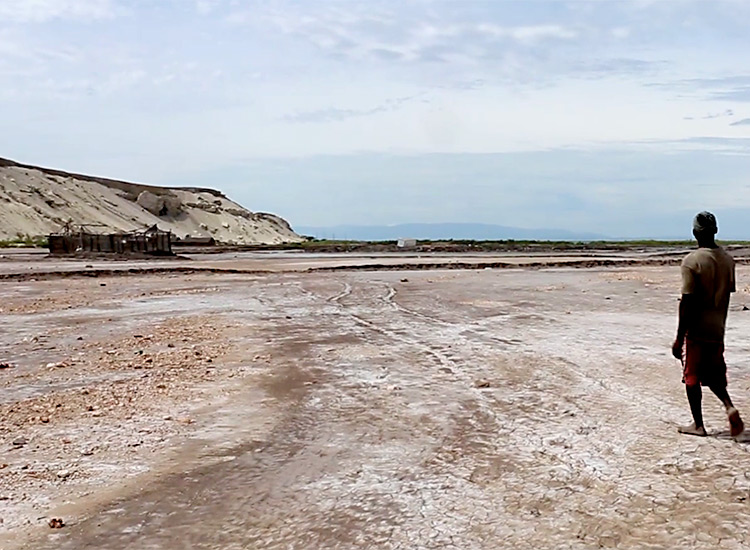 Food aid is essential to stave off famine in Haiti. The United Nations World Food Program's (WFP) initial Food Security survey has stated, "that about 1.3 million people living in the affected areas, do not have enough to eat. An additional 600,000 people who had lost their homes were also struggling to meet their basic food needs." We have never seen anything so bad here in all the 26 years that we have been living in Haiti. Children are eating from garbage dumps, eating mud cookies, and even being "sold" so parents can feed their other children!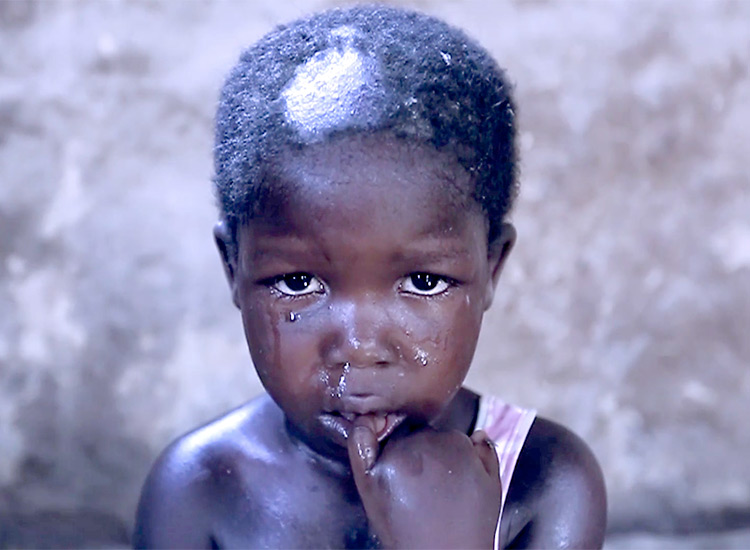 WFP stated, "October 2016's Hurricane Matthew has left hundreds of thousands in Haiti in need of food assistance. Fishing activities have been paralyzed, crops and forests lost and incomes diminished. There were extensive flooding and mudslides, damage to roads and buildings and widespread electricity and water shortages… Agriculture is gone, nature is gone. That will take a very long time to grow and it will take a long time for these people to become self-sufficient again."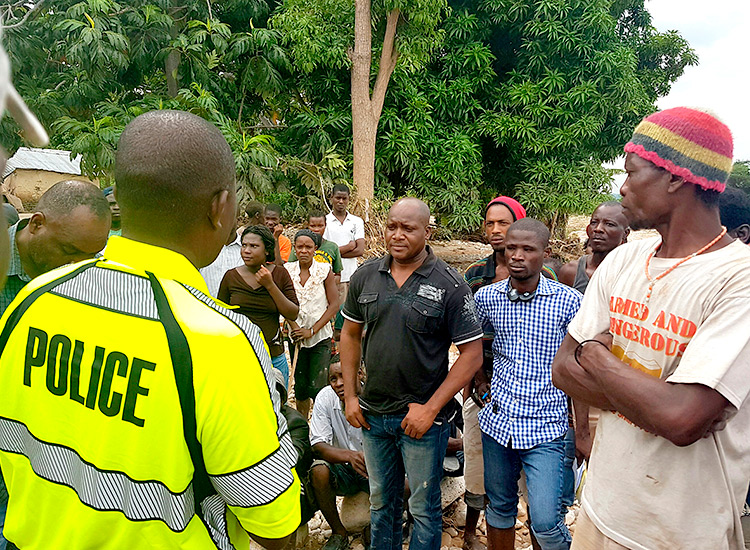 What is Haiti's Future?
The immediate future is saving children's lives and preventing starvation, which is a high priority for us here at Love A Child. We will be getting containers of food to those who have severe malnutrition and are starving to death every day. The children in Haiti, your neighbors, are facing empty food bowls each day. They worry about how they will get food for their brothers and sisters. This breaks the heart of God and it should break yours too.
They will need supplies and help to rebuild their homes. Love A Child has reached out to many communities to bring food and building supplies.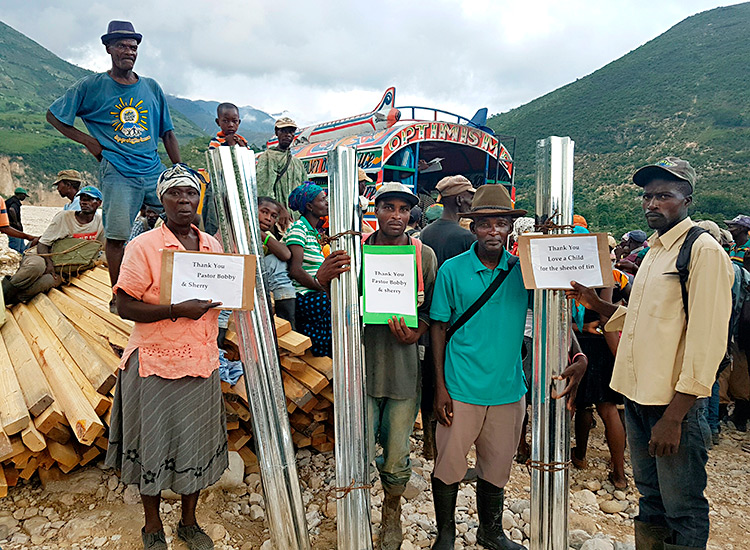 After that, helping Haitians help themselves, which will take time to rebuild their agricultural systems, possibly as long as six months to a year. Tens of thousands of acres of cropland and millions of fruit trees were destroyed. They need to get crops in the ground and replant fruit trees. This is the time to really support sustainable agriculture as the Haitian people start over, again.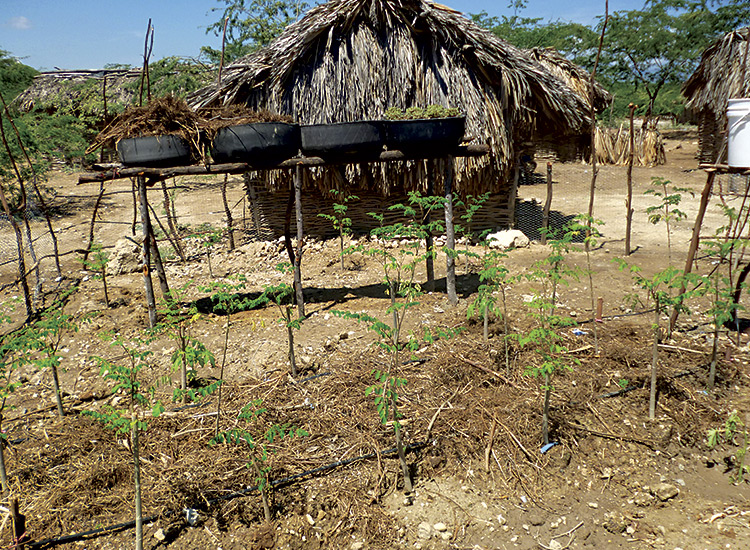 In the meantime, as new crops take time to mature, the people need to eat. Food will need to be imported, but the pricing at local markets is too high for most Haitians and in some cases higher than on the international market. The increase in prices of food and other goods since the hurricane is shocking!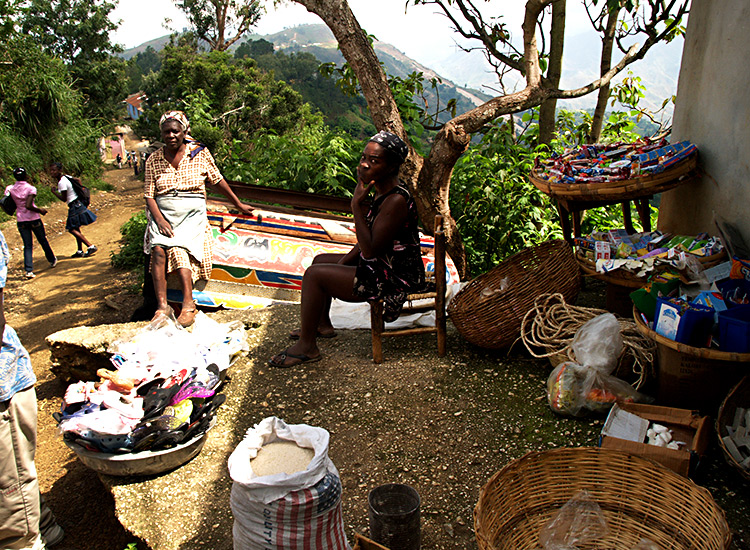 So, Haiti is looking at another year of severe food shortage and we need your help! Our 17-year partnership with Feed My Starving Children will help stem some of the burdens of bringing food to these starving people, but we will need to bring more food not only into our area but those areas that were devastated by Hurricane Matthew, and we need more of you to help us bring food to Haiti.
If we are going to help the Haitians build the future for their country, pray about sponsoring food to help feed these children and their families, or come to Haiti on a mission team and let's feed and care for the poor together!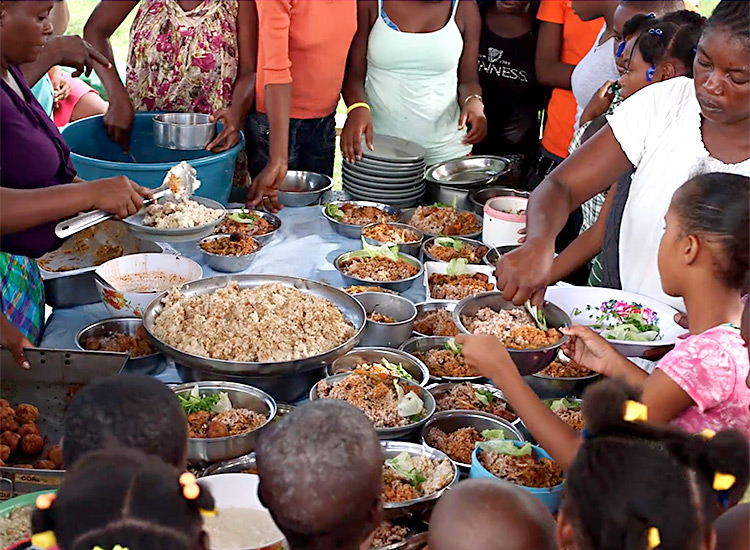 Since the hurricane, we have brought in building materials, tin, lumber and nails to restore over 400 roofs that were destroyed. We have provided food and money for building materials to Gonâve Island, and have given money to different missionaries and to Mayor Polynice to help in their areas. We have brought in tarps, blankets, garden tools, seeds, goats, and chickens, and given away hundreds of emergency buckets with all kinds of supplies inside. We made two trips to Port Salut, had a Mobile Medical Clinic there, and are now preparing for a second clinic. We worked with Joan and Ray Conn in the Port Salut area and helped Joel Trimble send supplies to Jérémie, which was devastated. We are now receiving reports that some people in the worst hit areas are dying from starvation. Between October to December we will be giving out 28 40-foot containers of food at a total cost of $280,000. Without you, we could not do any of this.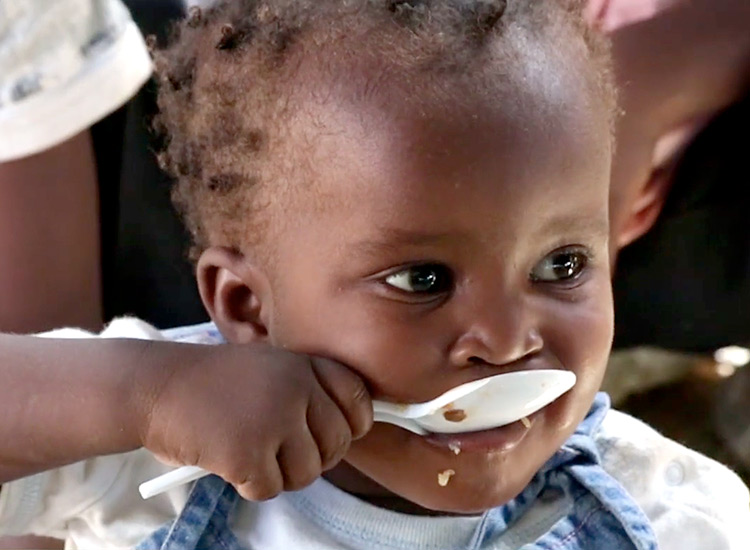 We pray that you can "hear the cry of the poor" today.
If you would like to make a contribution, please consider a monthly donation of food. It makes such a difference in the lives of these poor people. Please call our office at 239-210-6107 and let a staff member know that you want to help.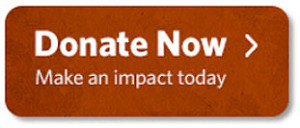 God bless you,
Sherry