December 14, 2016
"And thou shalt be secure, because there is hope; yea, thou shalt dig about thee, and thou shalt take thy rest in safety."

— Job 11:18
Mothers and fathers in Haiti often come to our Mobile Medical Clinics in the "Regions Beyond" desperate to save their child's life. For some it is too late, but for others, we do everything we can to save that child. Most of them are dying from malnutrition. This is the story of two such children: Francis and Mackenson.
Francis' mother came to one of our Mobile Medical Clinics in La Roche. She arrived with this tiny bundle and we were afraid to look.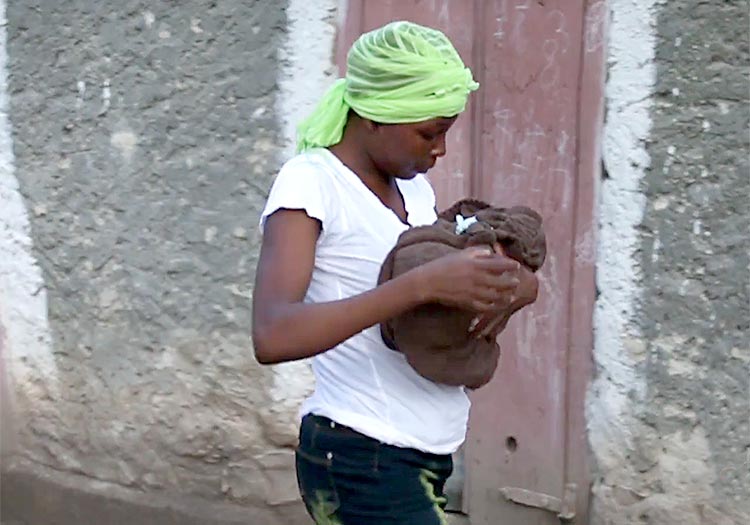 This poor mother was desperate to save her child. This was the third child she had delivered by Cesarean, and the first two had not survived. She didn't want to be pregnant again, so she really wanted to save this third child. Could we help?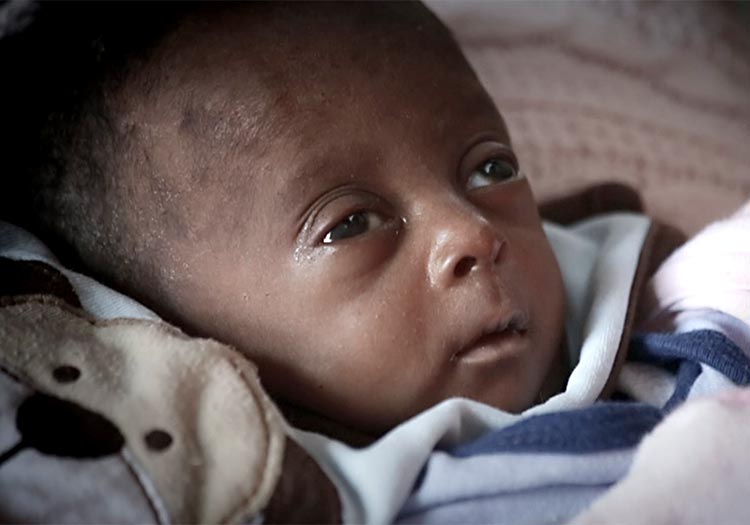 This is Francis, he was four-months-old, but he looked like a baby of two weeks. He was very close to death because of Marasmus malnutrition. We knew it would be a miracle if this child survived. Francis' mother looked on in despair. She could not bear to lose another child.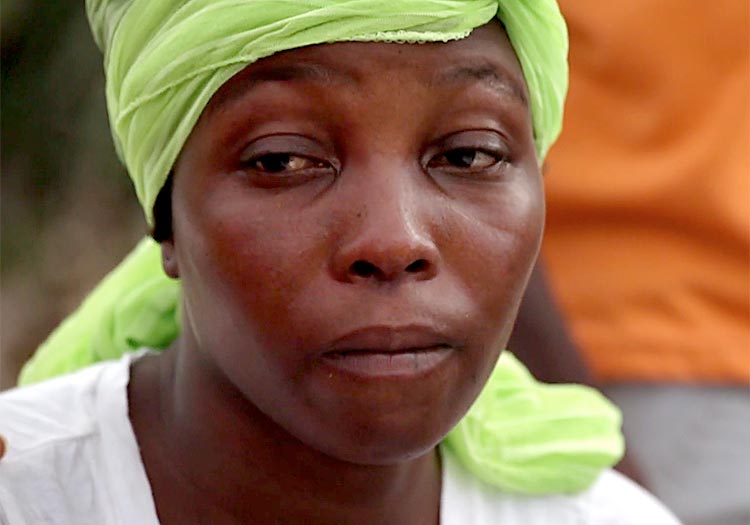 Several years ago, while we were doing a Mobile Medical Clinic in Covant, Haiti, we saw another terrible case of malnutrition with a young boy named Mackenson. His father had brought his four children to the clinic but was carrying one very sick little boy that was suffering from Kwashiorkor malnutrition.
This boy was so bloated that his skin was splitting and he was in terrible pain. We asked his father what he was feeding the boy, and he said rice and corn. They did not have the money to buy milk, vegetables or any meat so the boy was starving to death from a lack of protein.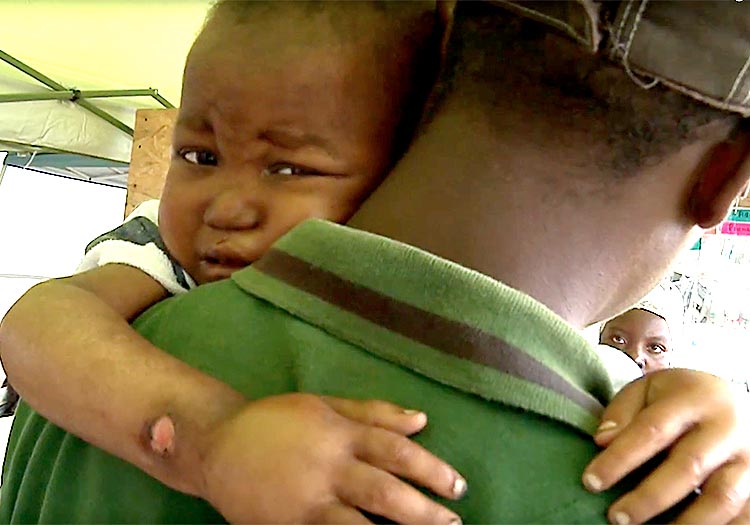 Both of these types of malnutrition are common in Haiti, a country that is in a constant state of food insecurity. According to the World Food Program, "Each form of malnutrition depends on what nutrients are missing in the diet, for how long and at what age. Marasmus is caused by a lack of food, especially protein; the sufferers are so thin, showing all  their bones. Kwashiorkor is a severe form of acute malnutrition, caused mostly by a lack of protein. The extreme lack of protein causes an osmotic imbalance in the gastro-intestinal system causing swelling of the gut diagnosed as an edema or retention of water." Francis suffered from Marasmus malnutrition, and Mackenson suffered from Kwashiorkor. The differences can be seen in the photo below. Francis is emaciated and is very small for his age, while Mackenson's whole body is bloated, and he has been stunted as well by the long-term effects of malnutrition.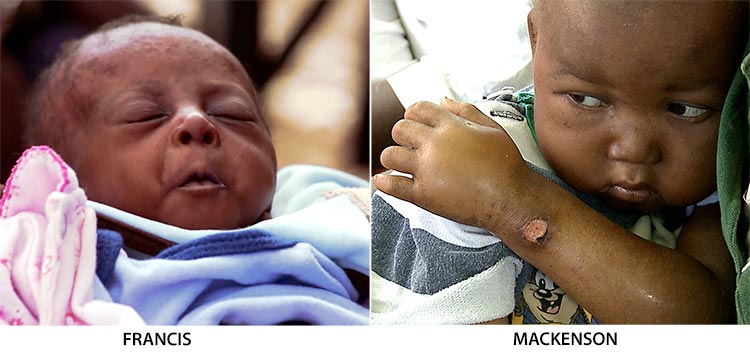 There are staggering statistics about childhood malnutrition in Haiti today. It is difficult to verify many of them, as the government in Haiti is unable to track those that live in the "Regions Beyond." Those people are generally overlooked, as the government does not have the money or the resources to track the people in the mountains of Haiti. This is where Love A Child reaches out to the forgotten people of Haiti. What we do know about these statistics comes from the World Food Bank:
1 out of 5 children will die before the age of five.
Haiti has the highest maternal death ratio in the western hemisphere leaving many children orphaned within their first week of life.
The World Food Program reports that food supply covers only 55 percent of the population, and even less in the rural areas.
Haiti ranks among the worst three countries in the world in daily caloric intake per person.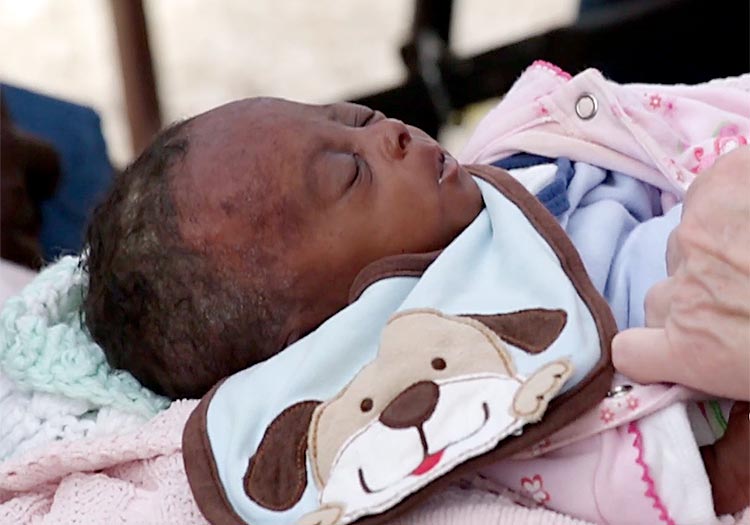 When these precious babies come to us during our Mobile Medical Clinics, we do everything that we can to get them the help they need to survive. We often send them to our Malnutrition Clinic in Fond Parisien, when possible. Many of these poor people live too far from the clinic, so we give them baby formula if the mother is no longer nursing, food, and medication as needed. For all of us at Love A Child, including our daughter Julie Burnette Halecki, our missionaries, volunteers, doctors and nurses that come on our Mobile Medical Clinics, these can be very difficult times.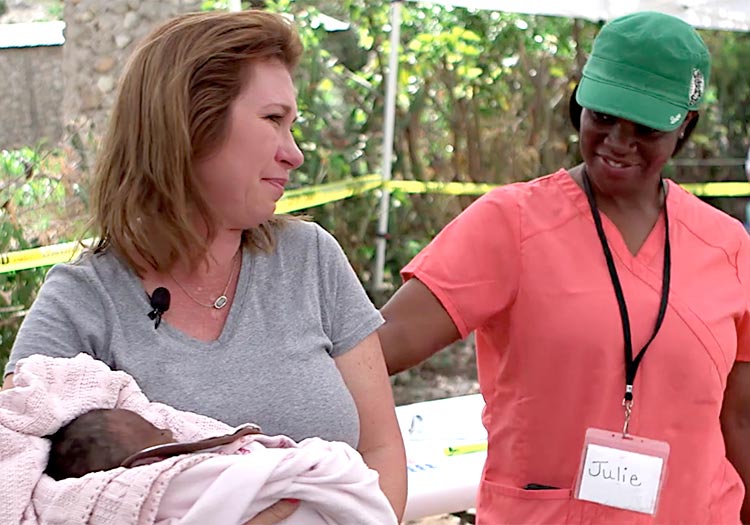 Though these malnourished babies break our hearts, it is our hope and our faith with your help we can make a difference in many of these small children. We do see miracles! With Francis, because he came to us at an early age, we were able to give his mother the nutritious infant food that saved his life. Just four months later, look at the difference.
Partners, sponsors and all our volunteers, you saved this baby's life. Look at Francis now!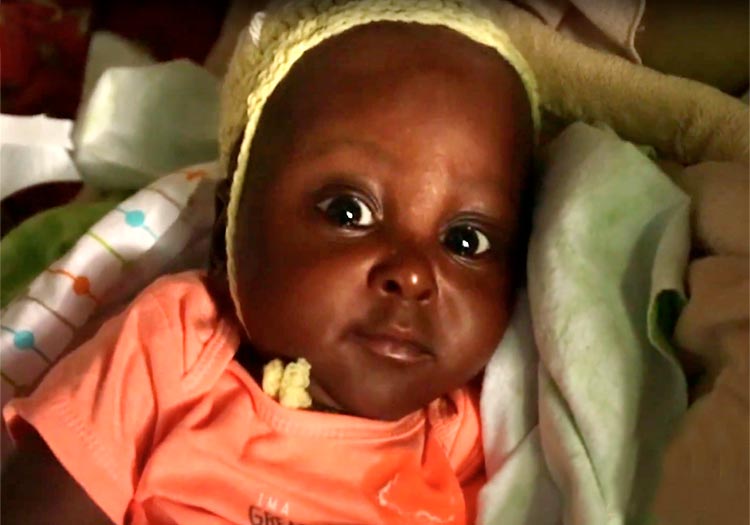 Mackenson is also improving over time. We brought him into our Love A Child Orphanage in 2013. He is rather small for his age and has very brittle bones because of the lack of protein in his diet when he was very young. That same year he fell and easily broke his arm.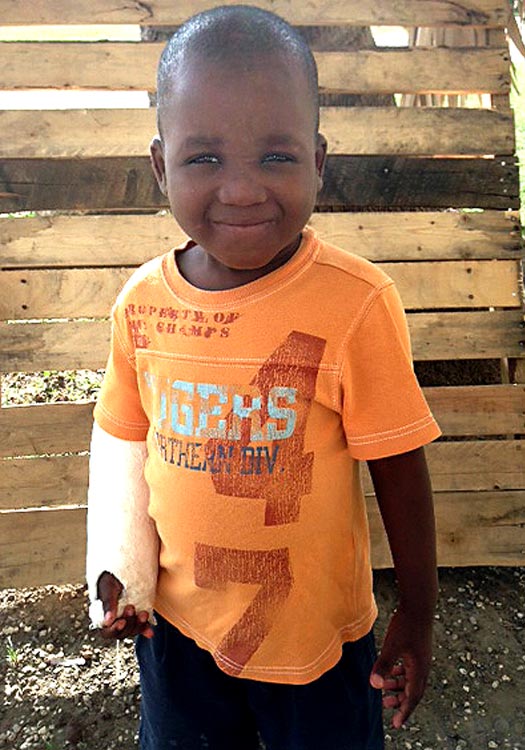 With proper food and love, he has become a very happy boy. He has been with us for three years and he has grown quite a bit, but he will probably always be smaller than his age group.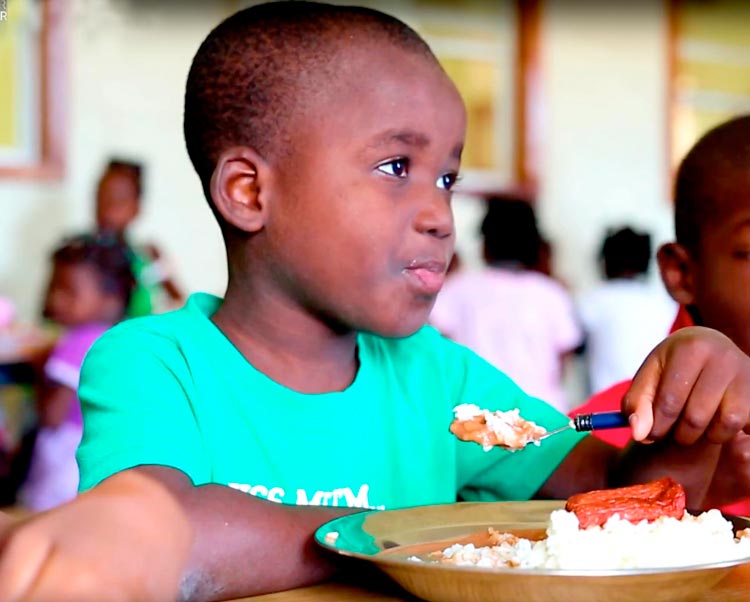 Thank you to all our partners, sponsors and many others who have contributed over 1.6 million meals in Haiti this year.
"Lespwa fè viv." Hope makes one live.
Please visit our website to learn more about our Feeding Program in Haiti. With the damage that Hurricane Matthew caused on the crops and livestock in the growing regions of Haiti, we are facing a severe famine in the coming months. Please consider donating today, there are so many children to feed.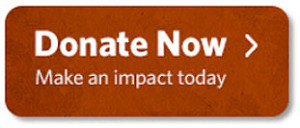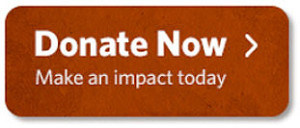 God bless you all for caring so much about these children.
Sherry