January 3, 2017
"Be strong and of a good courage; be not afraid, neither be thou dismayed: for the Lord thy God is with thee whithersoever thou goest."
– Joshua 1:9
On October 4th, a Category 4 hurricane hit southern Haiti with a vengeance. It left deadly destruction, and a massive loss of crops and animals. Hundreds of thousands of Haitians lost everything. It was weeks after Hurricane Matthew before any aid came to these poor people, and when it did finally come, it was sadly, not enough.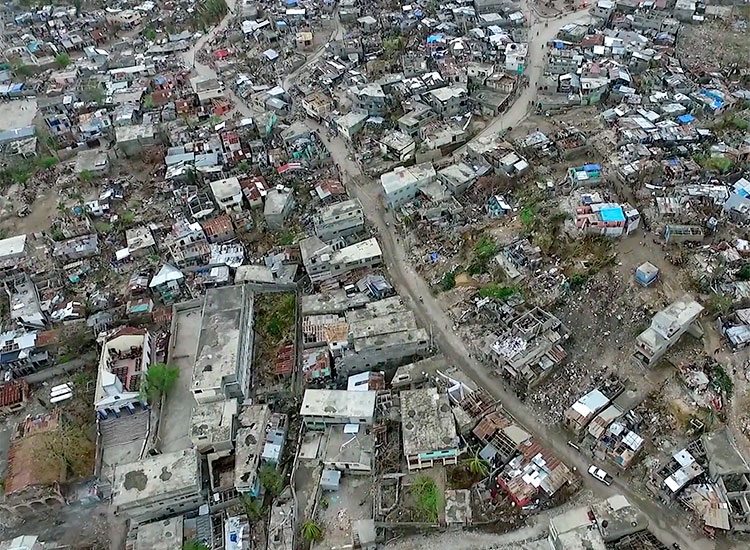 The worst hit areas were located in southern Haiti, including Port Salut and north across the peninsula to the Nippes area. Ten days after the hurricane we made the first of many 8-hour drives to the area of Port Salut. Our first trip there was to bring in basic survival needs such as food, water, and clothing.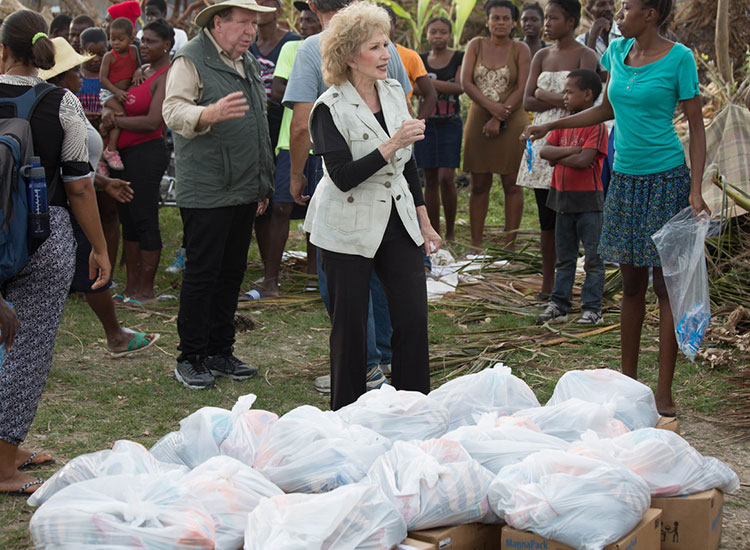 When we returned to this area a week later, we went directly to the Restavek Freedom Foundation run by our good friends, Ray and Joan Conn. Wherever possible, we worked with local missionaries, and these people took such good care of our Disaster Relief team. We sent truckloads of food and water and we left our flatbed truck for them to use to get water. We returned later in the week with our Mobile Medical Clinic team. We also gave out food and other emergency supplies.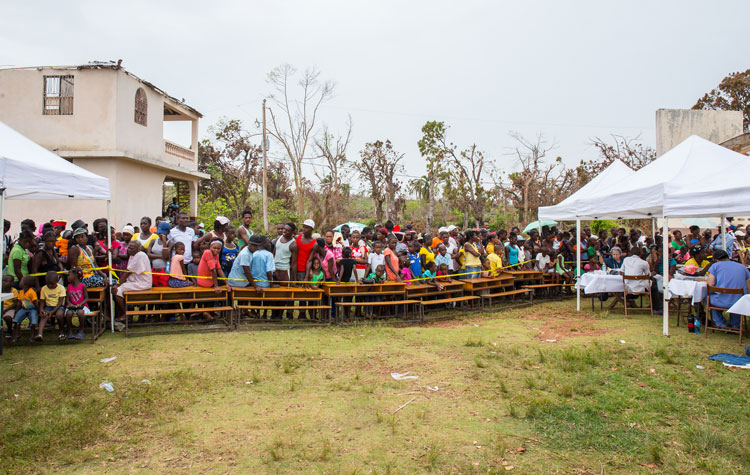 There was massive destruction in so many areas of Haiti and with a lack of humanitarian response by worldwide organizations; we came to understand that Love A Child would be involved with Disaster Relief for a very long time.
Many Haitians had lost everything in Hurricane Matthew
This area located in southern Haiti near Jérémie, was one of the worst hit areas. The hurricane totally wiped out homes and caused a huge loss of crops and livestock. Many of these poor people suffered from injuries, illnesses, and starvation. We knew that we needed to bring a Disaster Mobile Medical Clinic team to this area quickly.
With the loss of crops in the "Breadbasket of Haiti," there would be widespread starvation throughout this island nation. This Haitian farmer, who lost his crops because of the hurricane, said it would be years before this area could produce any food. He went on to say, "The trees were his way of life. We used to eat from the mango, coconut, and breadfruit trees. Now we have nothing."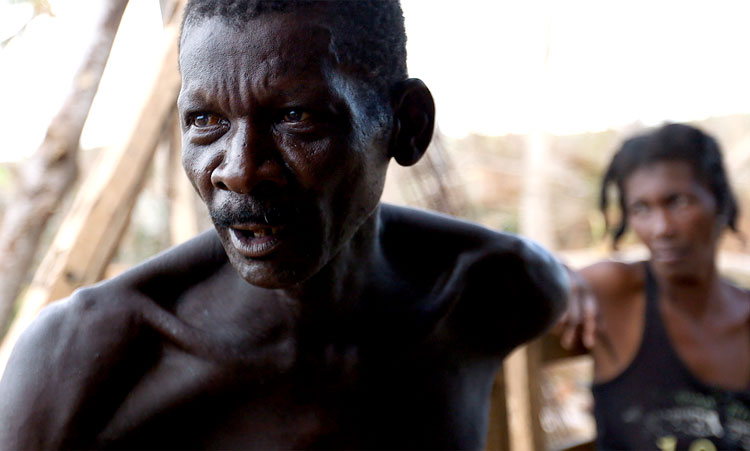 This devastated Haitian farmer and his wife are now living under one of the fallen trees that destroyed their home.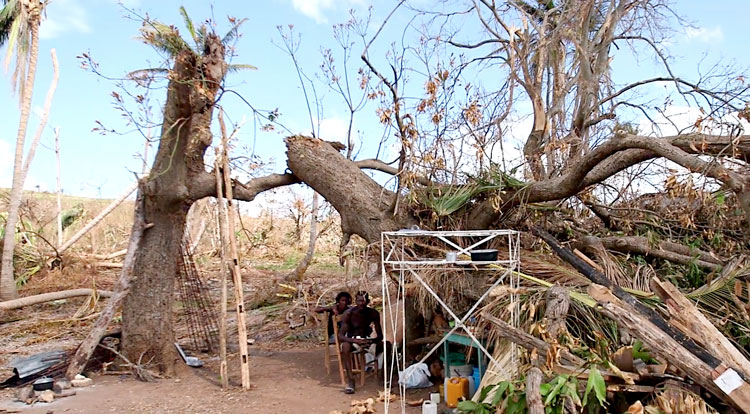 The 145 mph winds that ripped across the island destroyed many homes; especially the mud huts in which so many poor Haitians lived, were ripped apart, and their few belongings were lost.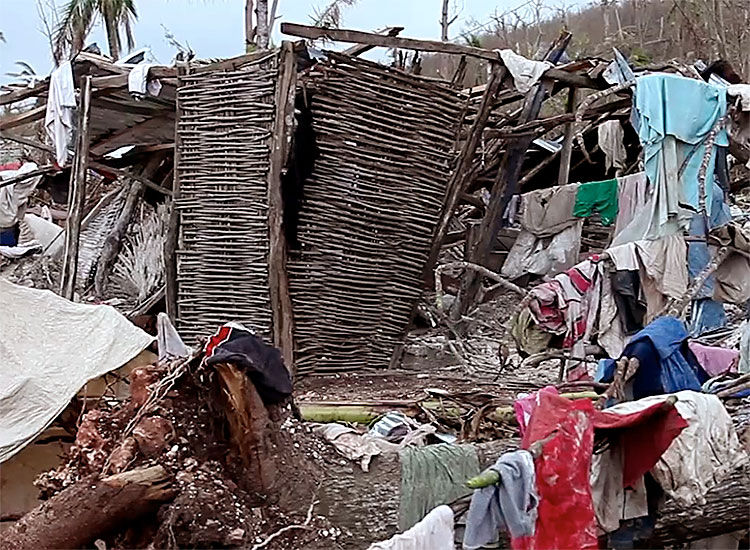 It will be months before many of these poor Haitians can be reached, and years before the island will recover.
A young mother lost her mother, who was killed when an apricot tree fell on her house and trapped her inside. Bobby and I tried to comfort them and we prayed with the young mother and her son.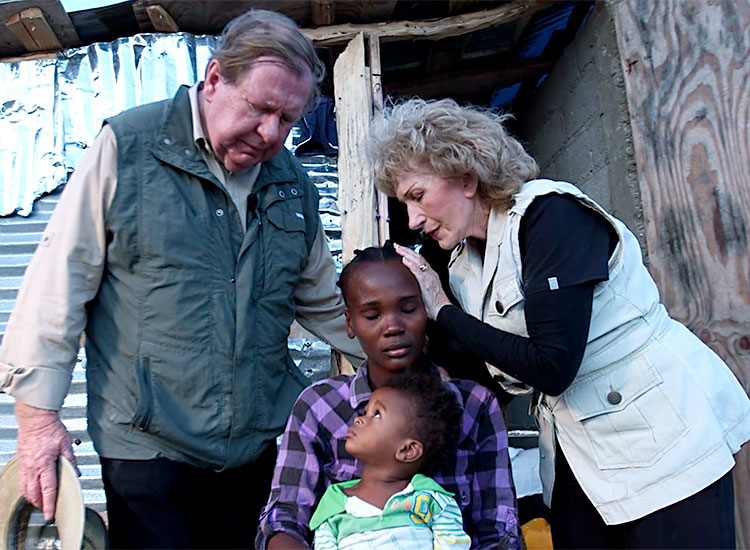 We made two trips to Port Salut, and we had two Mobile Medical Clinics there, along with passing out disaster relief supplies. We worked with Joan and Ray Conn in the Port Salut area. We also helped Joel Trimble by sending supplies to Jérémie, which was devastated. We then received reports that some people in the worst hit areas were already dying from starvation. Between October and December, we gave out twenty-eight 40-foot containers of food at a total cost of $280,000. Without all of you, we could not have done any of this!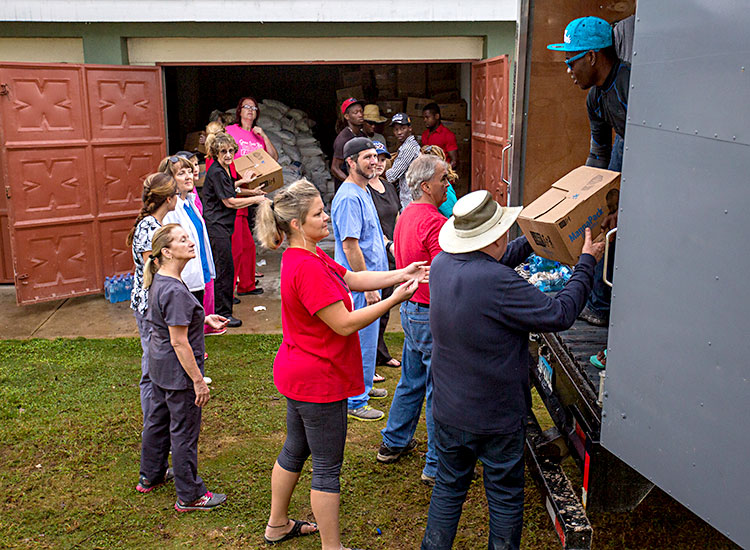 Eight weeks after the hurricane very little humanitarian aid had reached the hurricane victims in southern Haiti. We shipped more food, clothes, and tarps to our good friends Joel and Yvonne Trimble to distribute in the ravaged villages.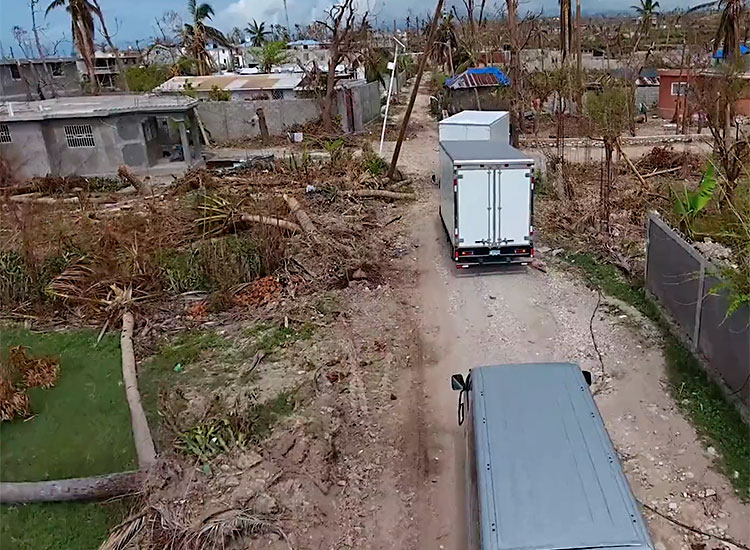 Just three weeks ago, Joel called me in tears. (Joel and his wife Yvonne are known for their Haitian Creole television program called "Bon Nouvel.") He was calling from a cave up in the mountains located in the hills above Jérémie where he found many families living.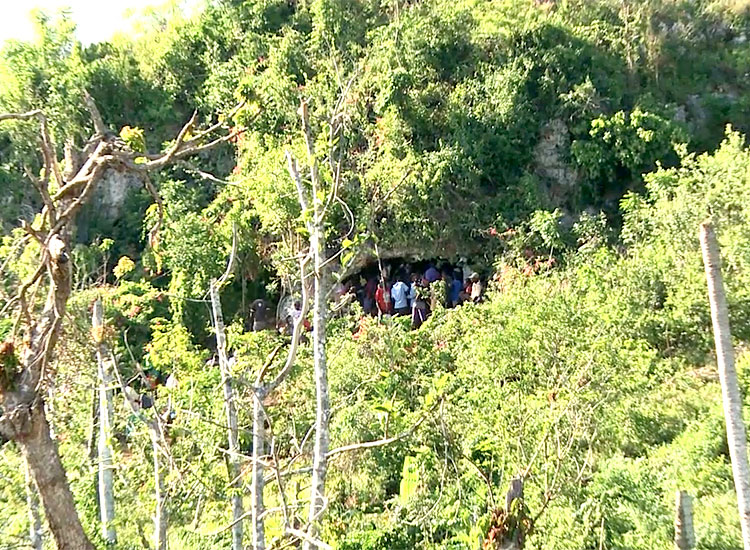 It has been three months since the hurricane, and Joel told us that there were 160 families living in the largest cave. There was also a second cave with more families trying to survive. They lost everything they had! No other aid organizations were reaching these people. How could we help?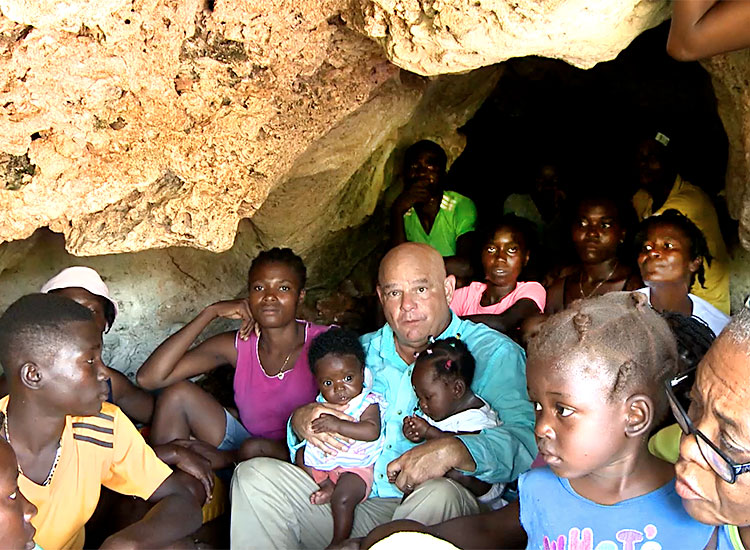 Two babies were born inside the cave. We gave Joel food, clothes, baby clothes and blankets to take to the families. This area is located in the mountains about one hour from Jérémie, which was devastated. Joel told us that there was another cave, which also had a smaller number of people living there.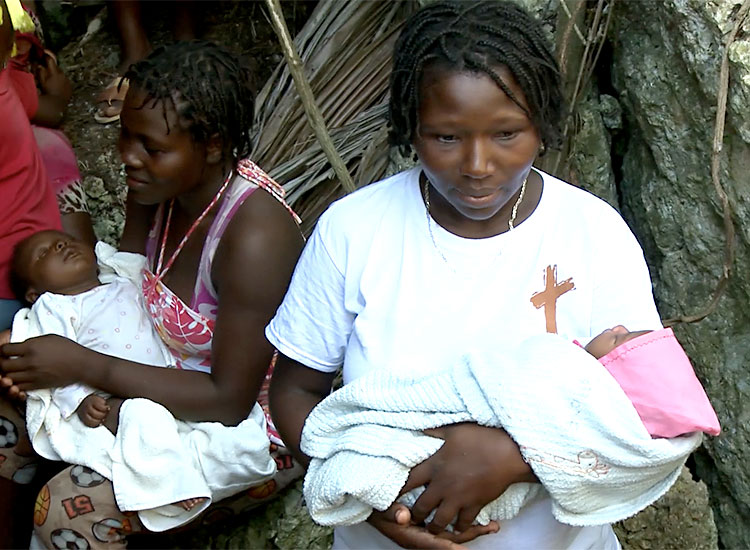 We took these Disaster Relief supplies to Joel Trimble's workers for the people living in the caves. Joel and his wife Yvonne are "heroes of faith."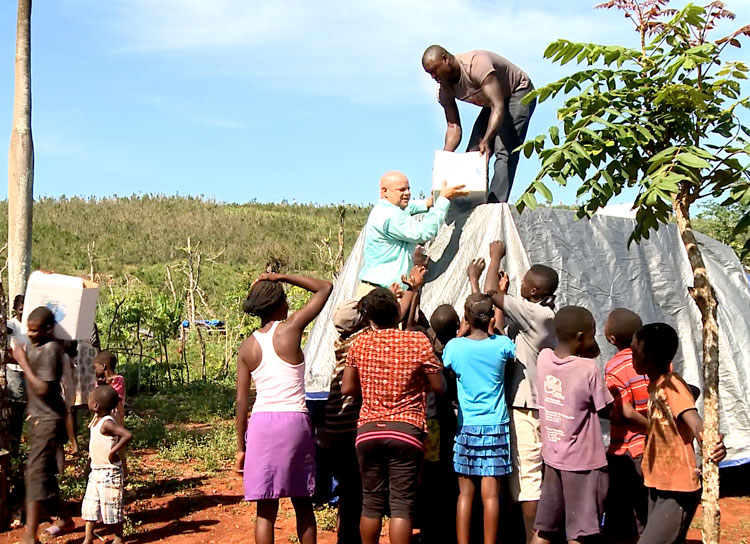 We will be bringing a Disaster Mobile Medical Clinic team to this area soon. We are working on the details now. We will be working through a Haitian Pastor there and under the cover of the Restavek Freedom Foundation, who told us about their needs. A special thanks to Peter and Joseph, two members of our Love A Child staff, who go ahead of us and prepare the way.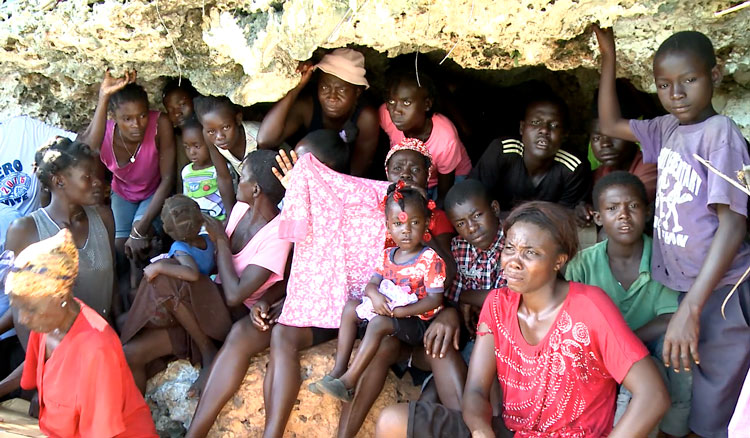 To think, only a couple of hours by air from our home, these precious people, our neighbors are living in caves, suffering from starvation, treatable illnesses, and neglected by humanity.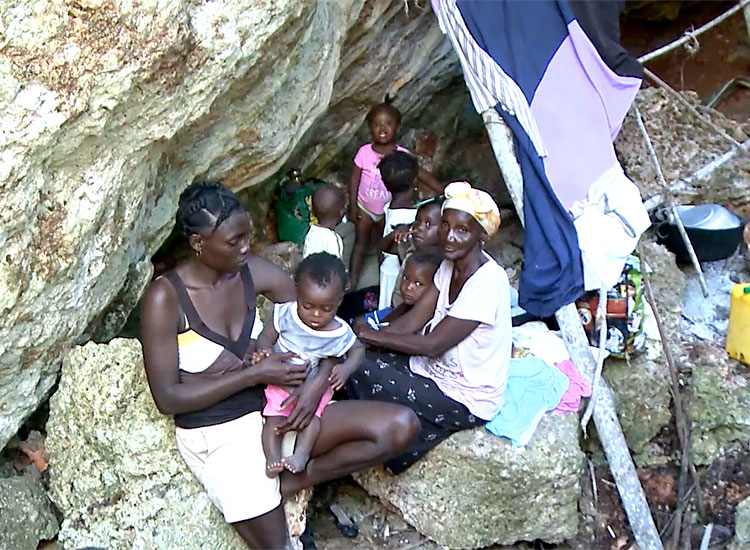 Over the next couple of weeks, we will take more food, supplies and even toys for the children. There are over sixty children living in one of the caves.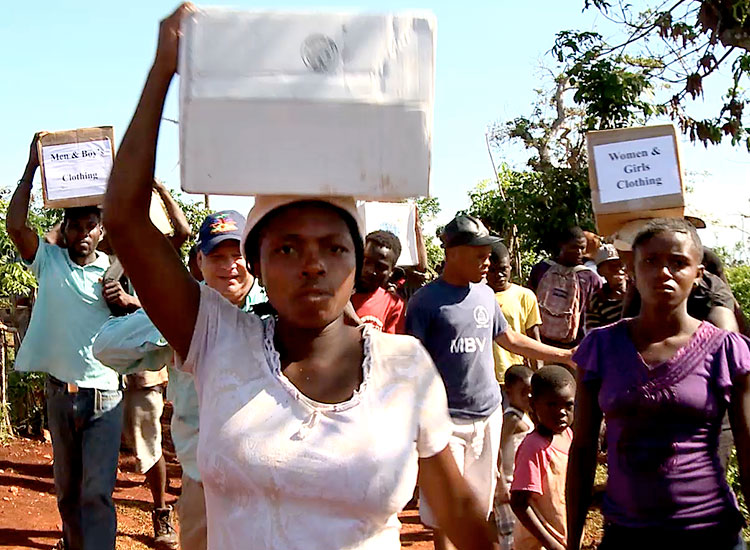 We have been talking with our dear friend Joel Trimble, who was trying to help these people. We felt compelled of the Lord to build them new houses and give them seeds for new crops. We can't just leave these people without hope.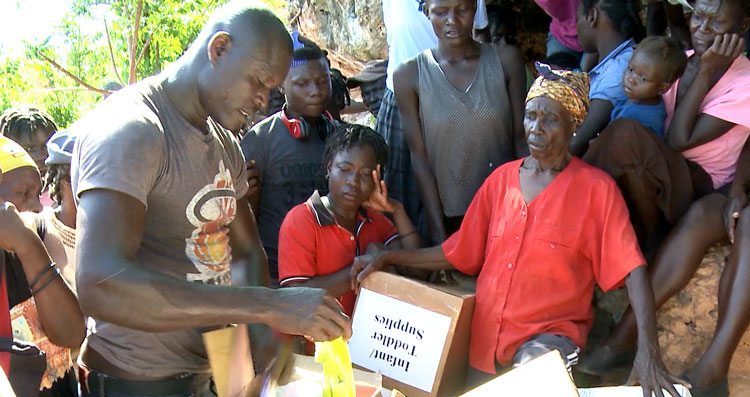 The children broke my heart. Please pray about being a part of giving for people that have lost everything. Let's put them in a new home, all it takes is money. The cost for building them a blockhouse is $3,000. I pray that you can help; maybe you can give the whole amount. Please pray about the needs of these Haitians and do what you can to help change their lives.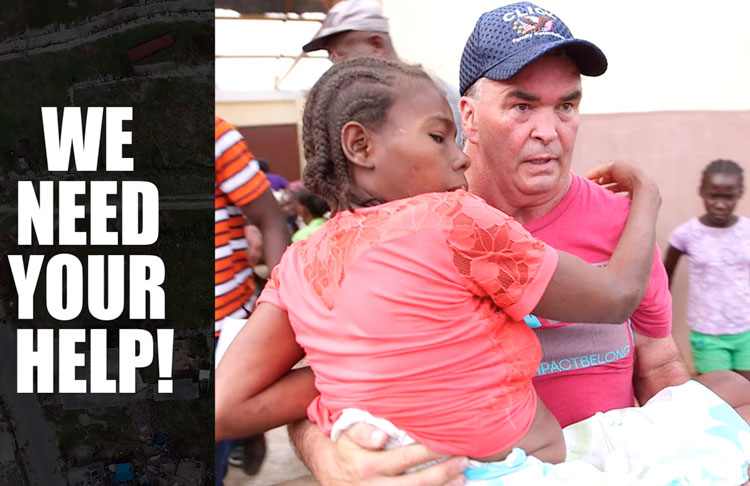 Please pray for these poor people, and keep them in your thoughts. Consider supporting a Disaster Relief Mobile Medical team to this area. Every little bit will help these families get back on their feet again. The rest of the world has abandoned Haiti; it is up to us to help our neighbors. You will never forget your gift of love.
Thank you all who are helping us bring disaster relief to these people. It will make such a difference in their lives. You may give online, or call our office at 239-210-6107 and let a staff member know that you want to help.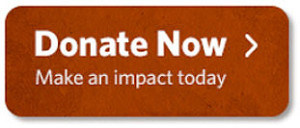 God bless you all,
Sherry