Continued from 2016 Year in Review Series Part 3
"And now the Lord shows kindness and truth unto you: and I also will requite you this kindness, because ye have done this thing."
— 2 Samuel 2:6
February 16, 2017
Volunteers for Love A Child
We have been so blessed this past year with all the volunteer groups that have come from all over the world to help us here in Haiti. We had doctors, nurses and other medical practitioners, carpenters, pastors, church youth groups, Christian organizations, construction crews, and sports figures. Each team brought its unique talents to the poor people of Haiti. We are so thrilled that so many of you return year after year, and the people of Haiti love you.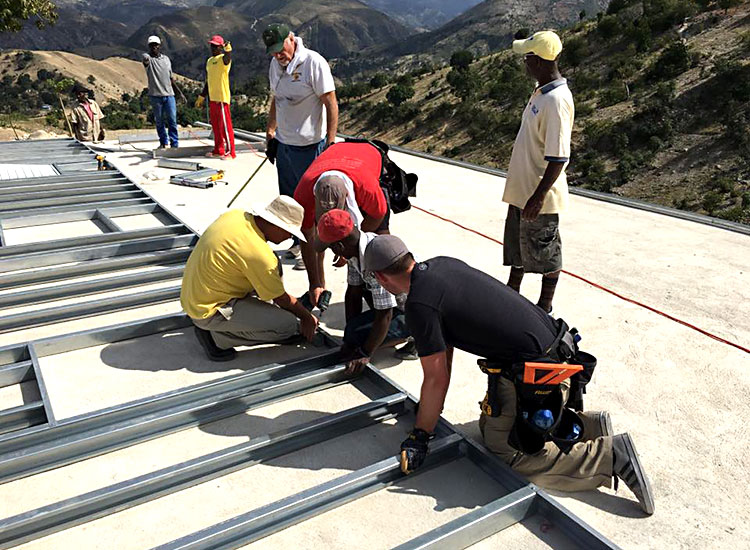 When these groups come to Haiti, they are so enthusiastic about helping Love A Child in so many different areas. We thank you all for your dedication to the Lord and the poor people in Haiti and the Dominican Republic.
Visiting Mission Teams
Pastor Mark Ostrander from Mission Church in Palm Bay, Florida, is working hard on our newest project (Epi d'Or Restaurant) in Gwo Maché Mirak. Thank you, Pastor Randy Landis of Life Church in Allentown, Pennsylvania for putting together a construction team to come down and put in the drop ceiling of the new restaurant! Thank you, Logan, Austin, Charles, and John! You all can walk the dog! We are very thankful for the great Haitian construction guys who also helped with this project.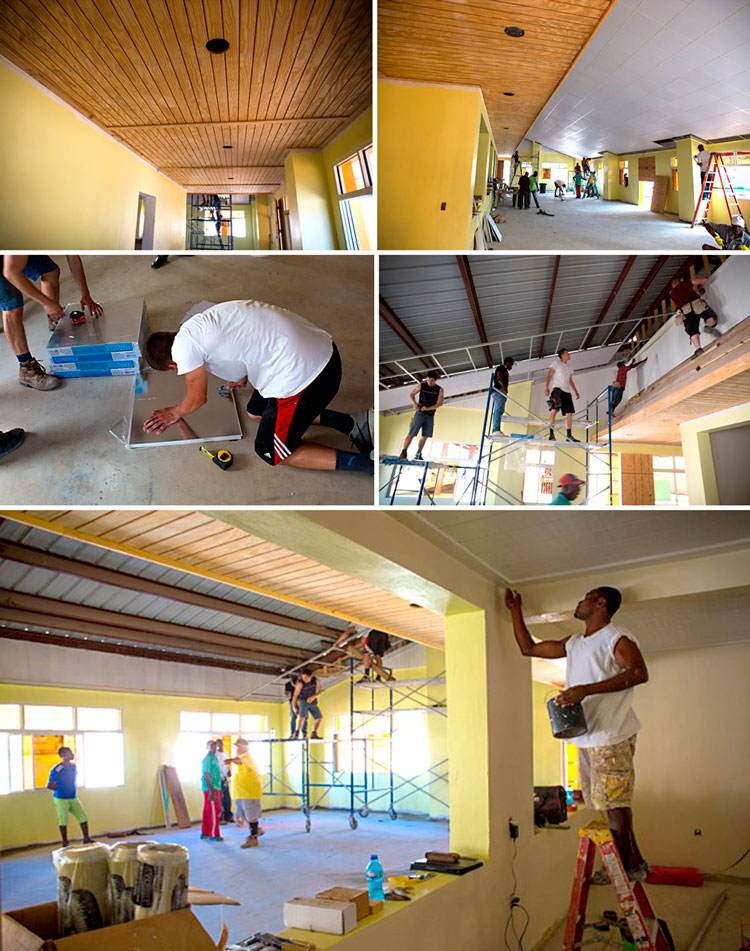 We welcomed the Dream Center Team from New York! Wow, what an incredible group of people serving the Lord! You would not believe the great time we had at our Love A Child Orphanage. We heard praises, rap, testimonies, and hip-hop for Jesus! What an impact on our youth! They held a Youth Crusade each night with singing, special music, dancing, and testimonies. They have also witnessed "house to house," praying for the sick, working in the warehouse, helping with food distributions and feeding programs. Thank you to Carrie, the Team Leader, Hatley, Becky, Nancy, Josie, Tanner, Nechelle, Najja, Blair, Shelby, and Joyce. God bless you!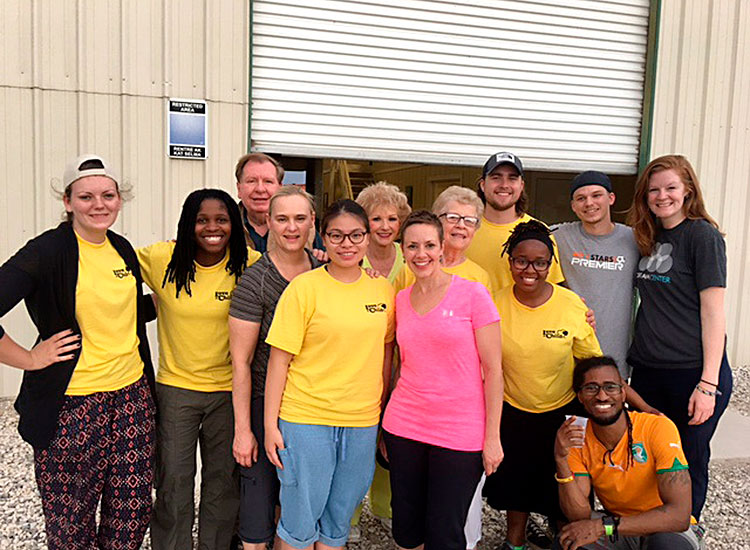 We always look forward to a visit from the Faith Church team from the St. Louis and Palm Beach areas. Pastors David and Nicole Crank were the leaders, and this team came to work and evangelize for Jesus! They also distributed food in the village of Madamn Bauje. They walked from "hut-to-hut" for several hours, going inside where the people live, hearing their problems, praying for them and leading many to Jesus! The "goodness of God" is what leads men to repentance! God bless Pastors David and Nicole Crank for sending this fantastic team to us.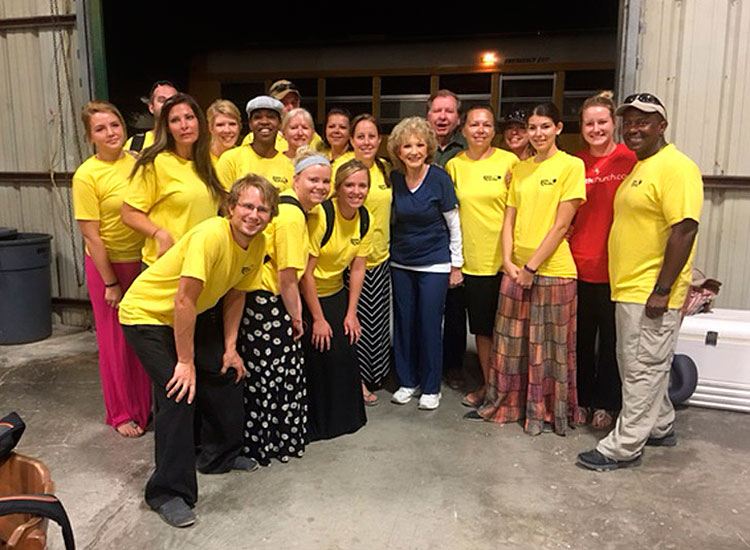 It was such a joy to have the Feed My Starving Children (FMSC) team  from Minnesota here with us for a week. They helped distribute food to many other organizations that we share our food with, helped families in the mountains, schoolchildren, and also helped in our Malnutrition Center and so much more. We wish to thank President Mark Crea, his staff that came to Haiti with him and his partners. We thank FMSC for "donating the food," and we thank "Love A Child partners" for sponsoring the costs associated with getting this food from the States to Haiti. They had a wonderful time at our Malnutrition Center here at Love A Child. They packed food for mothers to take home to their families, they weighed and measured small infants who were underweight, and they got to hold these precious little ones!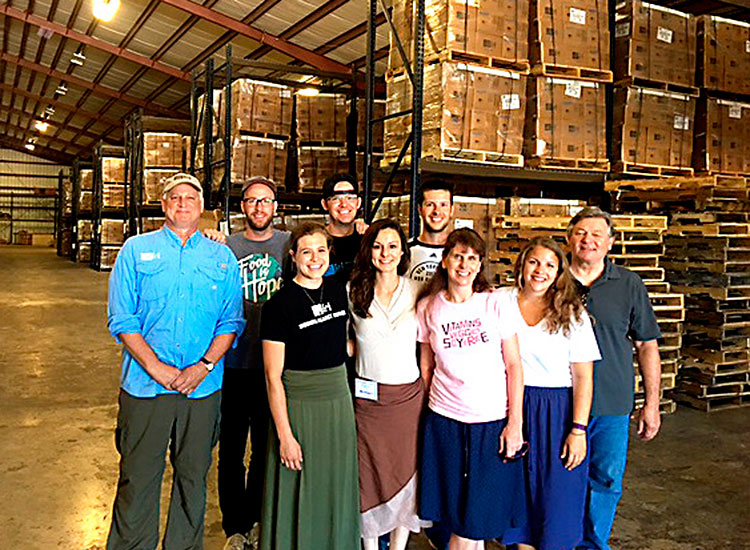 God bless the Volunteer team from Spokane, Washington. These ladies worked in the warehouse preparing their gift distribution, while the men worked on our last house going up in Miracle Village. Thank you, Terry, Robin, Dwight, Carmen, Mikaya, Greg, Russ, Graham and also Mark and Jesse Ostrander from Mission Church in Palm Bay, Florida. Thank you to everyone including our wonderful Haitian workers!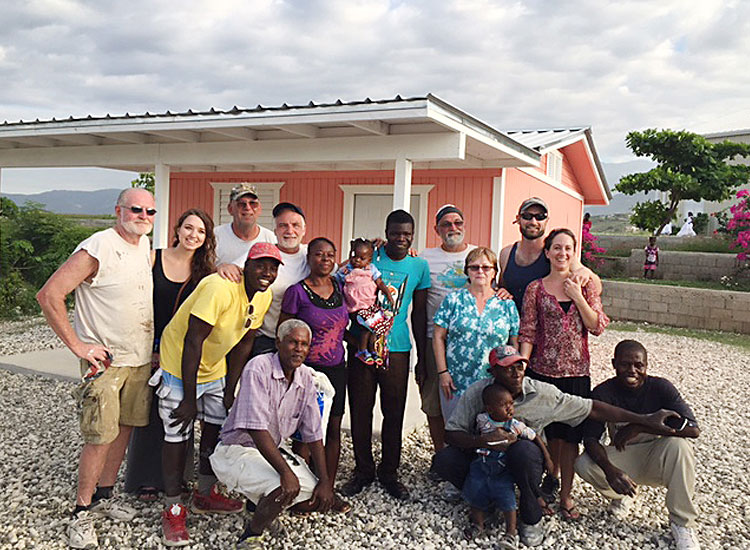 We are so thankful for the Life Church Construction Team from Life Church in Allentown, Pennsylvania that came down to build a house for a Haitian family in Miracle Village. The team included: Terry Panagos, Dwight Spotts, Russ Erickson, Greg Zografo, Graeme Spotts, Carmen Spotts, Mikaela Roethie, and Robin Pangs. They worked with Mark and Jesse Ostrander to build and paint the two houses, and they even raised money to pay for the furniture. God bless their hard work!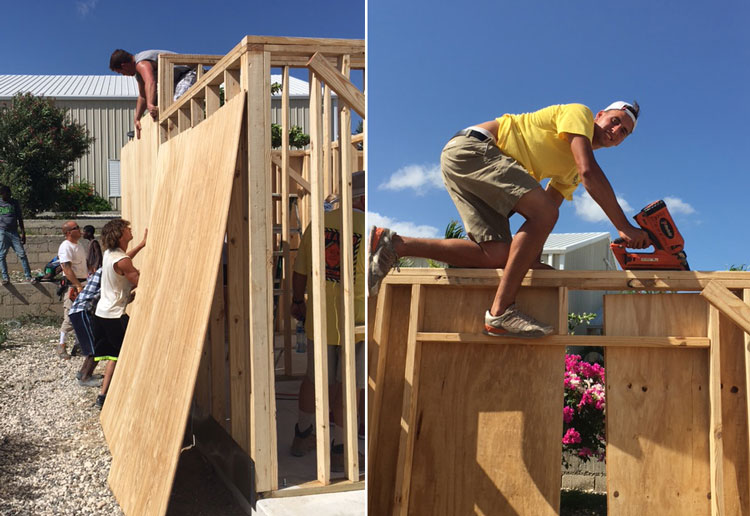 We want to thank the team from Riverside Baptist Church in Fort Myers, Florida, Peter Fenger (team leader), Mike Sullivan (Love A Child employee) and friends for blessing us with a new bunkhouse for the Agriculture Training Center and installing the roof! This team has been very dedicated to helping with many aspects of the sustainability programs. The bunkhouse will be used to house interns, students, and those seeking education in agriculture and appropriate technologies to improve the lives of their families.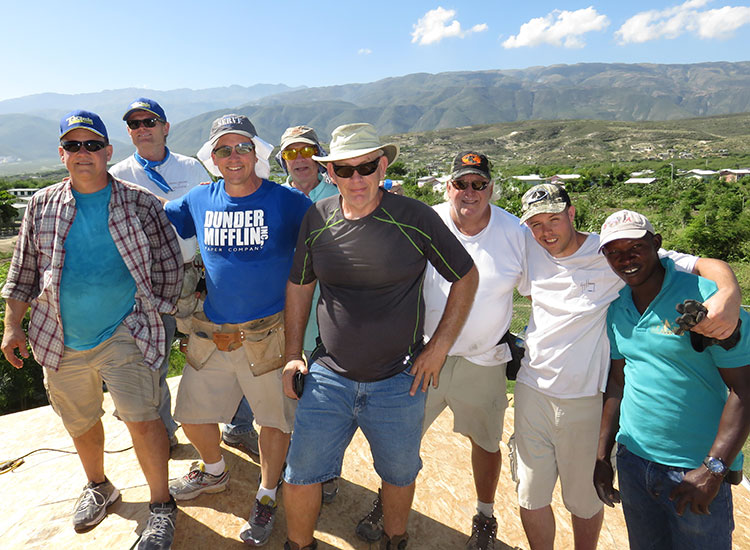 We welcomed Pastor Gregory Dickow and his team from Chicago Life Changers Church International. Pastor Dickow held a special pastor's conference teaching them the Word. The Haitians are hungry for the Word of God.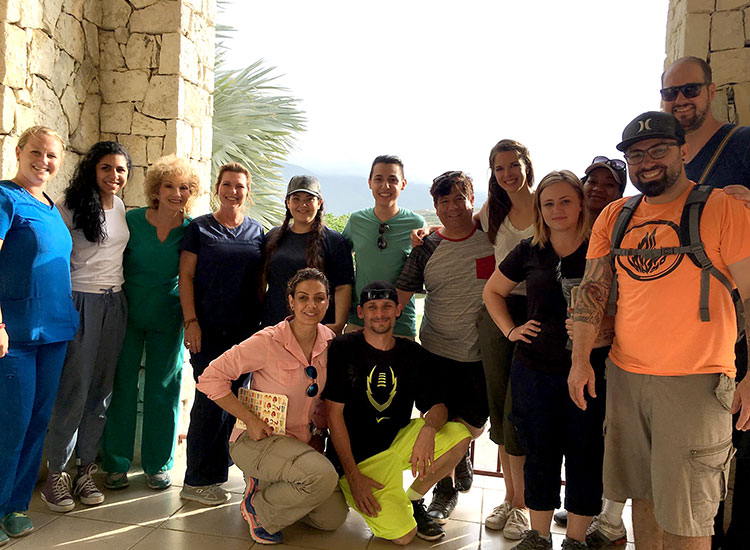 We want to say thank you to Johnathan Pratt from Life Church in Allentown, Pennsylvania, for coming down and sharing his expertise, devotion, and love with our firefighters, and thanks also to Pastor Randy Landis for sending him. Johnathan continues to lead and serve the firefighters of Miracle Village. He not only inspects everything at the fire station but also trains the firemen and helps them with problem-solving. Thanks to Johnathan, we have a first class fire department! His guidance has enabled our men and women to be ready to spring into action at a moment's notice, ready to save lives.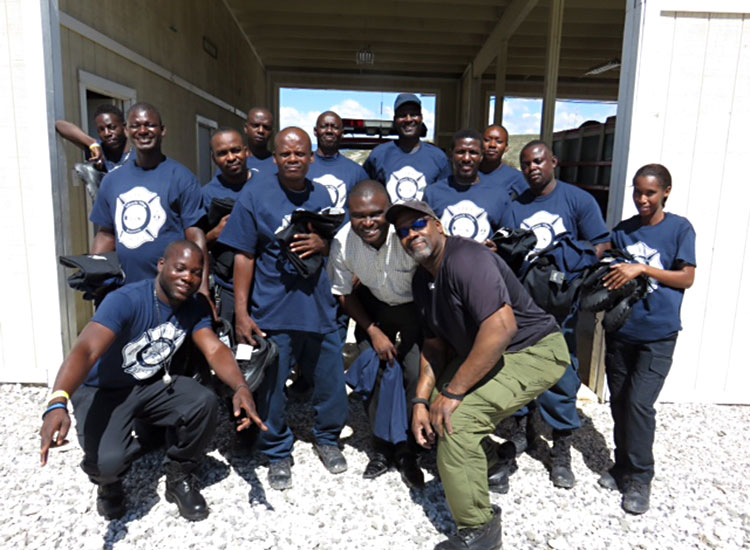 We welcomed The Worship Center Building Team from Lexington, Pennsylvania and the Life Church Building Team from Allentown, Pennsylvania to Haiti. These teams came together to build and paint two houses in Miracle Village as well as move in the furniture in just three days. Thank you, Mark Ostrander, from Palm Bay, Florida for coming to lead this dream team consisting of seven men and four women. This was so important as we were moving the first two families out of the Truttier garbage dump to beautiful Miracle Village! Thank you, Pastor Randy Landis of Life Church from Allentown, Pennsylvania for putting this together and making this trip possible for the volunteers to make a difference in the lives of these poor Haitians.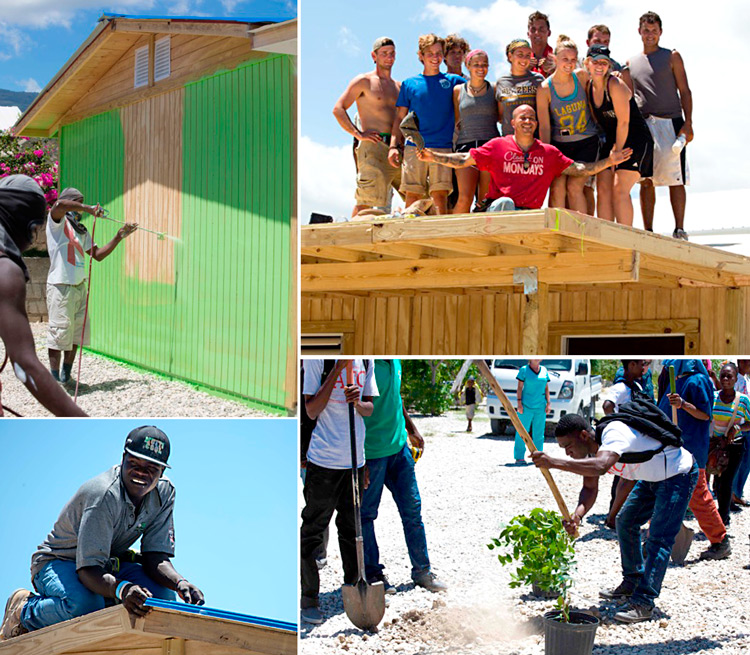 Evangelist David George, along with Derek Carr and Latavius Murray also visited us in Haiti. Derek is the quarterback, and Latavius is the running back for the Oakland Raiders of the NFL. They are Christians who love the Lord and are great examples to the youth.
We want to thank all our Mobile Medical volunteers who came to offer the poor people of Haiti badly needed medical care. The team that came from many parts of the world, included Bev Olson RN from Canada; Dr. Glenda Obrien from Australia; Becca Reynolds LPN from Ohio, and Debbie and Donnie Click, Brandon Hoyme, Jessica Cooper and Kaylen Pierce, all from Texas; and Rachael Adams from Fort Myers, Florida and Evie Ostrander from Palm Bay, Florida. Our team hosts, Kaeli Fletcher, our Love A Child Missionary, and our daughter, Julie Halecki RN, did a fantastic job putting so much of this together.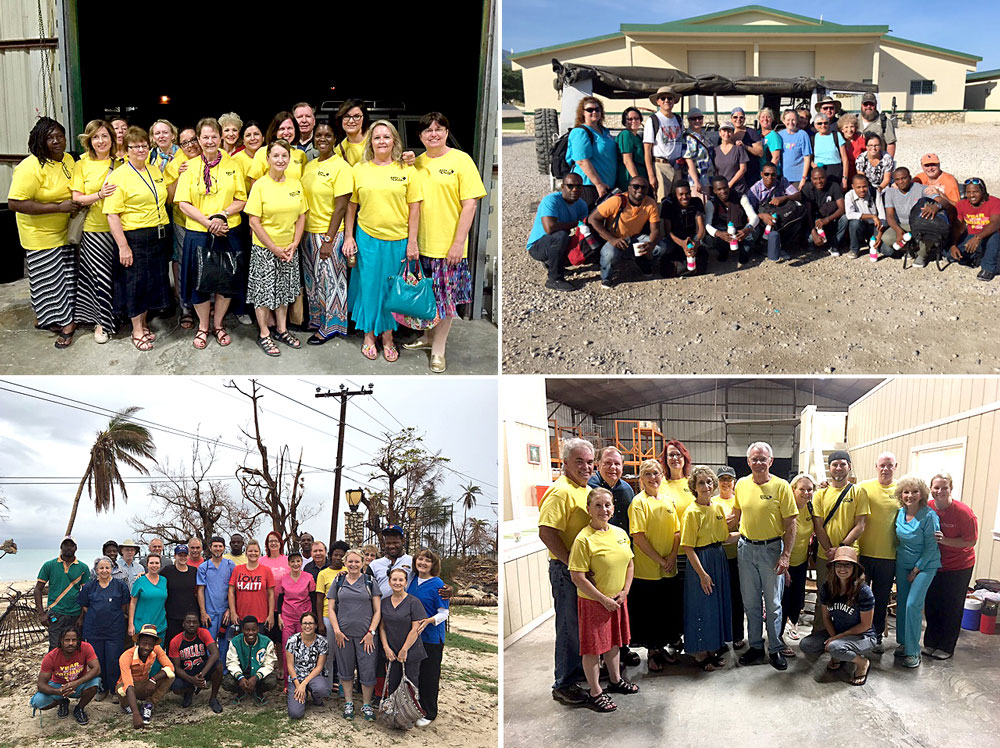 We are deeply grateful to Joyce Meyer Ministries–Hand of Hope for bringing in several teams of medical professionals who volunteered to hold Mobile Medical Clinics in the Dominican Republic and Le Tremblay here in Haiti. They do a fantastic job caring for the poor who would never have the opportunity to see a doctor or a nurse and receive health care. We thank Joyce Meyer Ministries–Hand of Hope for sponsoring the operating cost of our Jesus Healing Center each month and sponsoring food to Haiti each month so we can feed hungry children and their families.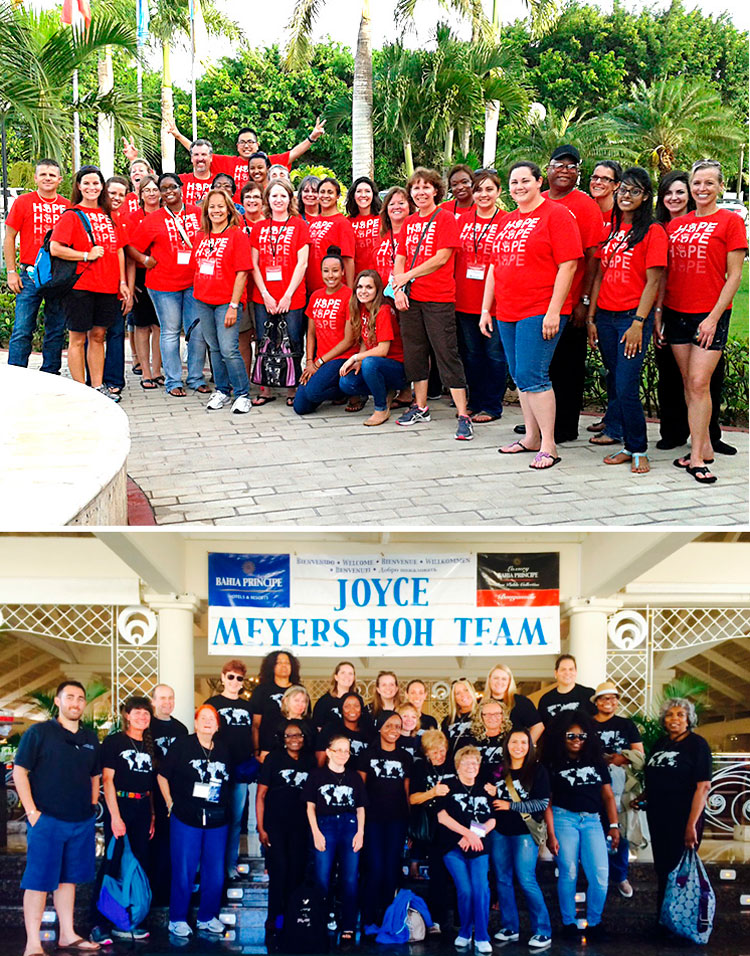 We want to thank David and Angie George from Acworth, Georgia for all they have done this past year for Love A Child. David George and some of his wonderful friends provided the funds to build two new churches. David and the Lighthouse Team put up the new church on the property where there is an orphanage and a school in Le Tremblay, which is run by Pastor Claude Mondesir. David George and his construction crew also went to Savaan Pit and built another beautiful new church! This church is a "candle in the middle of darkness, " and it shines the light to many in the dark areas of the mountains, sharing the Gospel! We are so grateful for your help during, and following, Hurricane Matthew. You were a beacon of light shining through the chaos.
It was so incredible to have David George's Christmas team come and work so hard in our Malnutrition Center. They weighed and measured babies and helped in so many areas! These young ladies, Brittany, Kaity, and Tina, were such a blessing. We are so proud of our Malnutrition Center. It takes "everyone working together" to get the job done. As they say in Haiti, "You cannot eat okra with only one finger! It takes the whole hand!" God bless you all!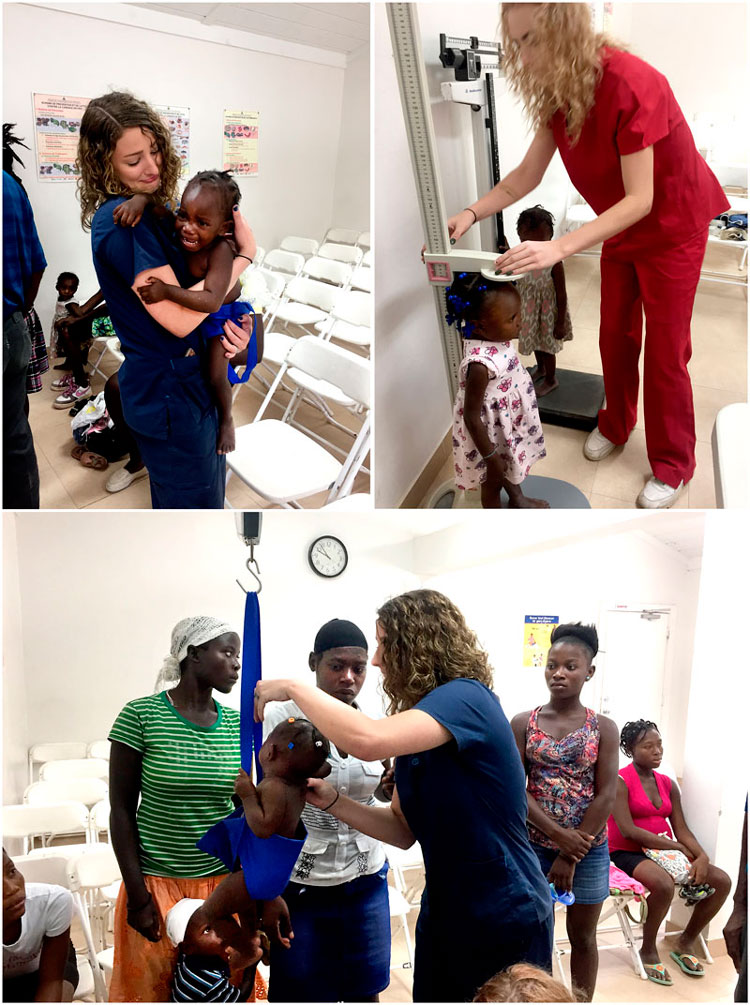 Thank you all for your help in the many areas that Love A Child needs extra hands, and bringing the love of Jesus to help the people of Haiti and the Dominican Republic. We hope to see many of you back in 2017. We can't do this alone!
Please, hear the "cry of the poor," and "do something" today. And when you do, God will bless you for "considering the poor!" (Psalm 41:1-3) If you would like to speak directly to one of our staff members, please call 239-210-6107 or email us at [email protected]. "Love is Something You Do!"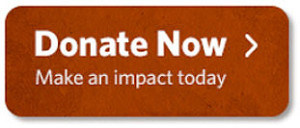 We look forward to 2017 to see all that God has intended for Love A Child. Thank you to our partners and sponsors who made all this happen in Haiti in 2016.
God bless you,
Sherry