March 22, 2017
"And the people asked him, saying, What shall we do then? He answereth and saith unto them, He that hath two coats, let him impart to him that hath none; and he that hath meat, let him do likewise."
— Luke 3:10-11
Donations are vital to our missionary work here in Haiti. Many of our partners are so openhearted with their giving each year, and we are humbled by their generosity. We want to thank all who have sent us beautiful handmade clothing, blankets and little caps for the babies. We also received thousands of Creole Bibles that we have distributed throughout Haiti, which have brought many to the Lord. Your donations this year, both big and small, are so important in bringing faith and dignity to the Haitian communities that we serve. If you could just see their precious faces!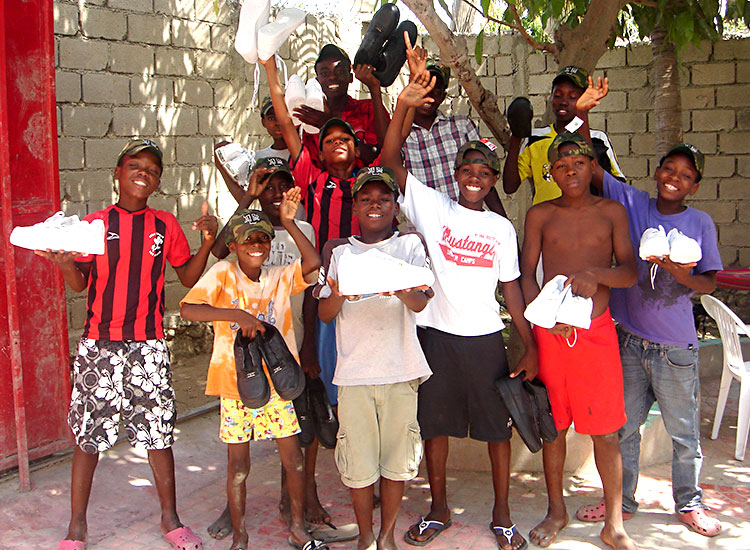 "I was naked, and ye clothed me." We wish to thank our amazing partners for the handmade clothes sent to us with love. These lovely skirts and dresses are from Ruth Tovsen and Sandra Cornell, from the Life in Christ Church. The children loved them!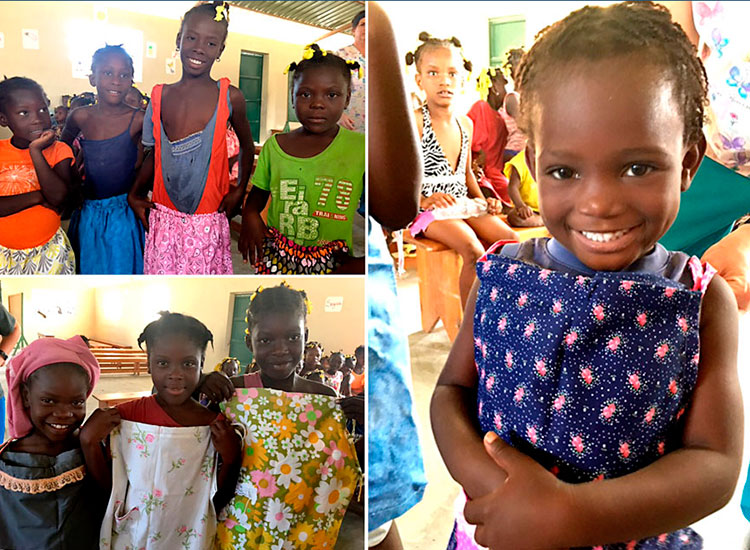 We wish to thank our friend and partner Ina Mae Pierce and anyone who helped her with these adorable dresses! Lots of love went into making these cute dresses.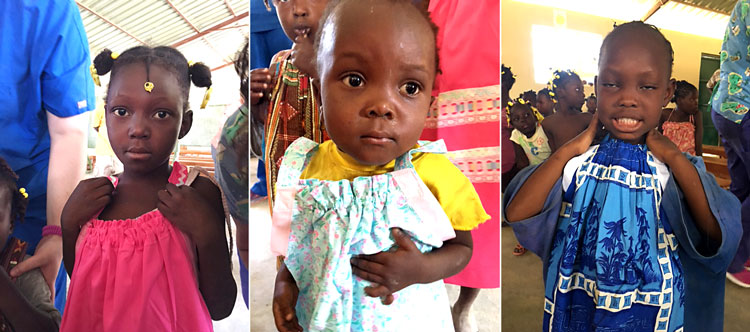 So many young children here in Haiti have little or no clothing. We are so grateful for our partners who made these handmade dresses and shorts for the children. These are from Charlotte Hanson and Barbara Powell. God bless you and thank you from these precious children. They love the colors!
The children at our Love A Child Orphanage love the dance costumes that were donated by the Traveling Tutus, who "… believe unneeded costumes and dance attire are a precious resource that can be repurposed through the giving of new and gently used dance attire, kindness and love. We are allowing children all over the world to experience one of life's greatest joys, DANCE!" All the girls made up their dances and "the boys tried!" Haitian children love to sing and dance for the Lord. Please watch the video!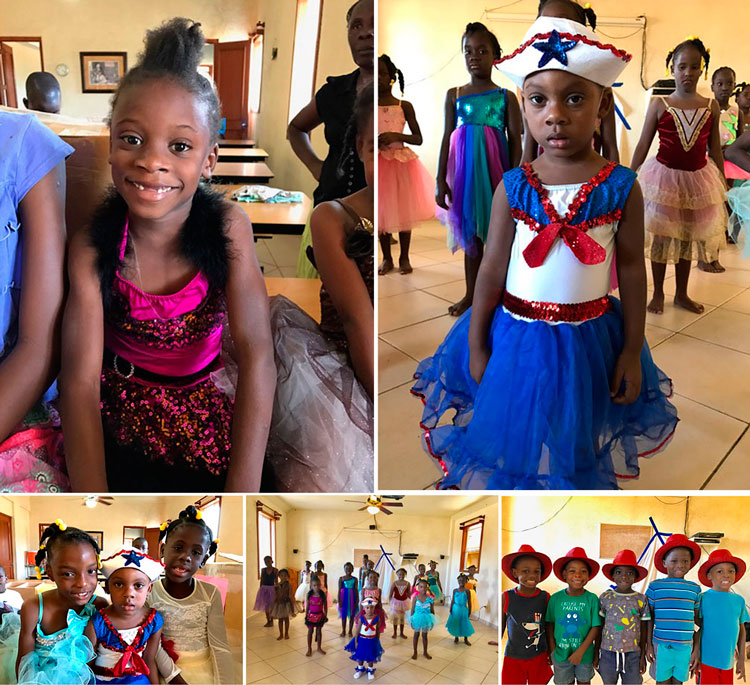 Countless Haitian children are so poor that their families cannot buy new clothes for them. When we receive donations of new clothes, it is such a blessing for the children of the poorest of the poor. Look at these cute handmade dresses sent by Pastor Dean, Karen Jolly, and Sharon Oehlman. Thank you for these adorable dresses, the children just love them! They were a little shy about showing off their new dresses.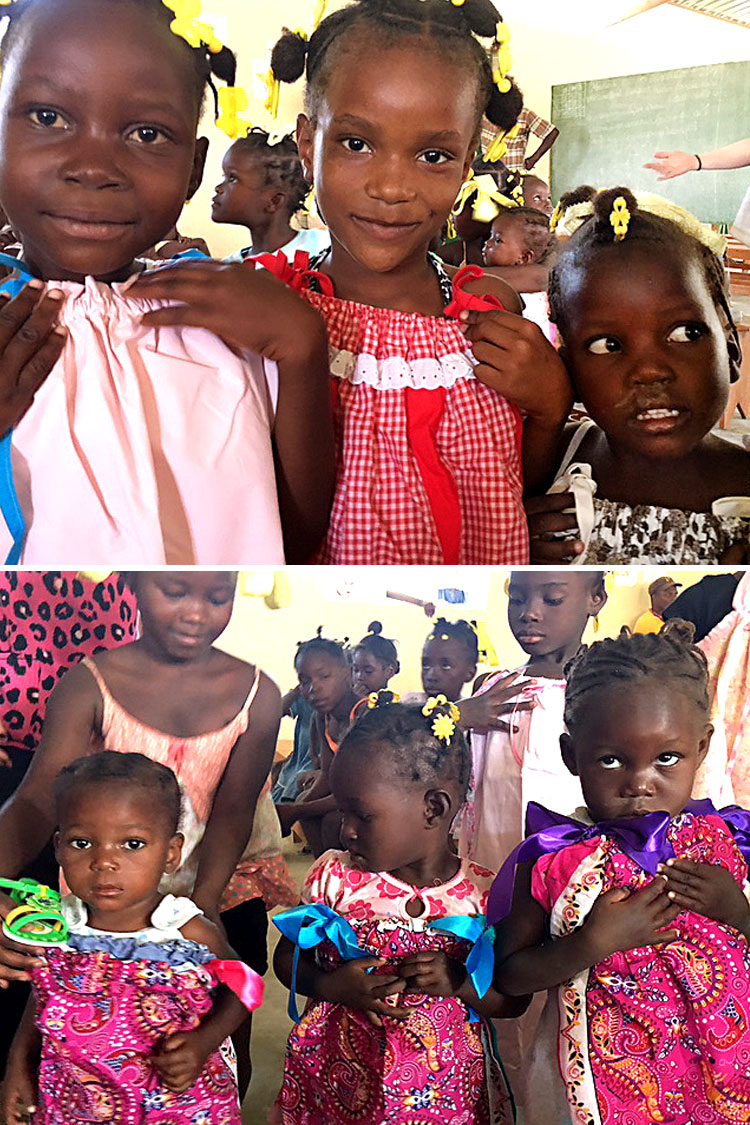 We brought food donated by Feed My Starving Children and clothing to the poor living in the Truttier garbage dump. The boys from our orphanage and some of our workers packed these beautiful clothes for the 330 families who live in the garbage dump of Cité Soleil. Special thanks to the Saints of God House of Worship in Georgia for sending these beautiful clothes. What great friends!
What a wonderful blessing these toys are from our friends Howard and Margaret Budden. They have been bringing joy to these poor children throughout Haiti for a long time! These children live mostly in mud huts, and many have never had a toy! Imagine how happy they were to get these great wooden trucks! God bless you Howard and Margaret, and thank you from all the kids!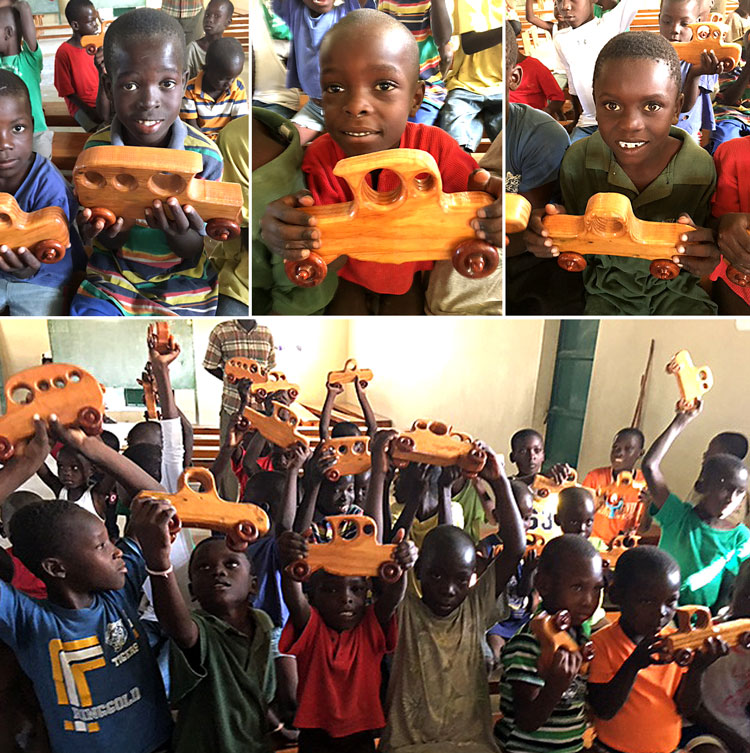 God bless our wonderful friends for the great joy they bring to the children of Haiti! Thank you, Lori Davis, for the knitted baby hats! What cuties! God bless Diane Kubist for the knitted hats and blankets. Thank you, Jennifer Dodge and Edith Voorhis for the blankets and clothing! Everything is greatly appreciated!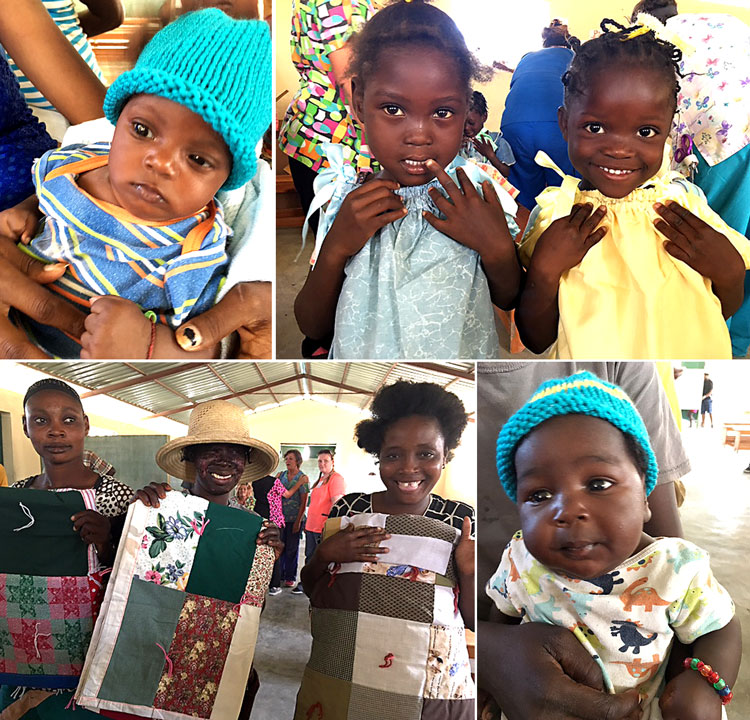 We received a tremendous blessing of 5,000 new Creole Bibles (Old and New Testament), from Pastor Gregory Dickow, who is the Pastor of Life Changers International Church in Chicago, Illinois. Pastor Dickow and his team came to Haiti to do Pastors' Seminars and to distribute Bibles to those who have never had a Bible! What a tremendous blessing to the poor Haitian people! Thank you, Pastor Dickow, and Life Changers International Church and all those who sacrificed to make this possible!
Gregory Dickow's Life Changers International Church Team distributed Creole Bibles throughout Haiti. From going door-to-door in local villages to Pastors' Seminars, local church services and even to the caves of Fond Rouge, these Bibles were handed out to so many people who have never owned a Bible. They just can't afford it. Many lives were touched, and some made decisions for Jesus!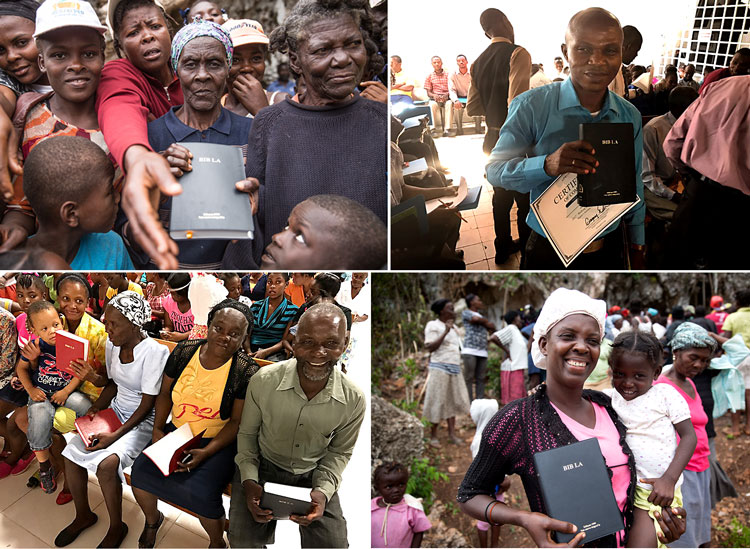 We still have a great need for clothing, quilts, and blankets for the Haitians who lost everything during Hurricane Matthew. If you would like to make a contribution to the poorest of the poor in Haiti, please consider a donation of clothing, blankets, etc. It makes such a difference in the lives of the Haitians. Perhaps you can start a clothing drive in your church or community.
If you would like to speak directly to one of our staff members, please call 239-210-6107 or email us at [email protected]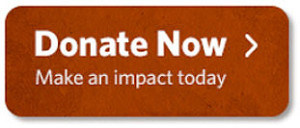 God bless you,
Sherry