June 8, 2017
"Thou shalt surely give him, and thine heart shall not be grieved when thou givest unto him: because that for this thing the Lord thy God shall bless thee in all thy works, and in all that thou puttest thine hand unto. For the poor shall never cease out of the land: therefore I command thee, saying, Thou shalt open thine hand wide unto thy brother, to thy poor, and to thy needy, in thy land."
— Deuteronomy 15:10-11
Throughout the many years that Bobby and I have lived in Haiti, we have always been so grateful that so many of our partners have donated handmade clothing, bedding, toys, and Creole and French Bibles, to the poor in Haiti who have nothing. Many poor Haitian children have no clothes, so they tend to go without, unless it is an old, ripped tee shirt that has been handed down. Because so many children go without clothing, many pick up all sorts of parasites and worms from sitting in the dirt all the time. Clothing and other household items are beyond the reach of most of the poor here. When they receive these wonderful donations from all of you, this is often the first "new clothing" many of the children have ever received. Most of these poor families cannot afford to clothe their children, or if they do, it is the one outfit they wear to church. We want to thank all of you, and our partners, who kindly donate to the poor people of Haiti every year.
We are so thankful for the Joyce Meyer Ministries — Hand of Hope team. Not only did they come to Haiti and hold local mobile medical clinics for the "poorest of the poor," but they also brought clothing for these precious children who received handmade dresses and blouses by some friends from the Joyce Meyer Ministries — Hand of Hope Team. These little girls love their new pillowcase dresses. This team later visited Pastor Claude and his orphans in La Tremblay to set up a clinic for the morning. They finished the clinic and had a great time with Pastor Claude, and then, headed out to distribute these clothes! We all had a great day. This group was a wonderful, sweet, and hard-working team! We are proud of all you, Hand of Hope team members!
We wish to thank our wonderful partner, MAP International, for all the donations sent to Love A Child! We especially appreciate these vitamins! We will use them in our Jesus Healing Center and Mobile Medical Clinics. In our Mobile Medical Clinics, we give "three months of vitamins" to men, women, and children. For the last couple of months, it has been difficult to find vitamins to buy here in Haiti! When the pallets arrived from MAP International, it was like "Christmastime!" Madamn Jesula, our main worker for our Mobile Medical Clinics, was thrilled to get all these vitamins. We were thrilled too! God bless MAP International for this great outreach and this much-appreciated donation!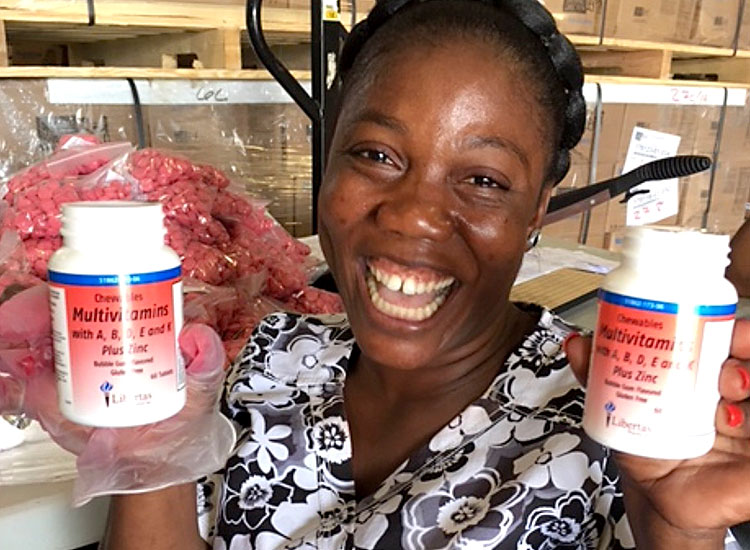 Special thanks to Janice Browning for the blankets for our Love A Child Orphanage. This was a special treat, and the girls love them!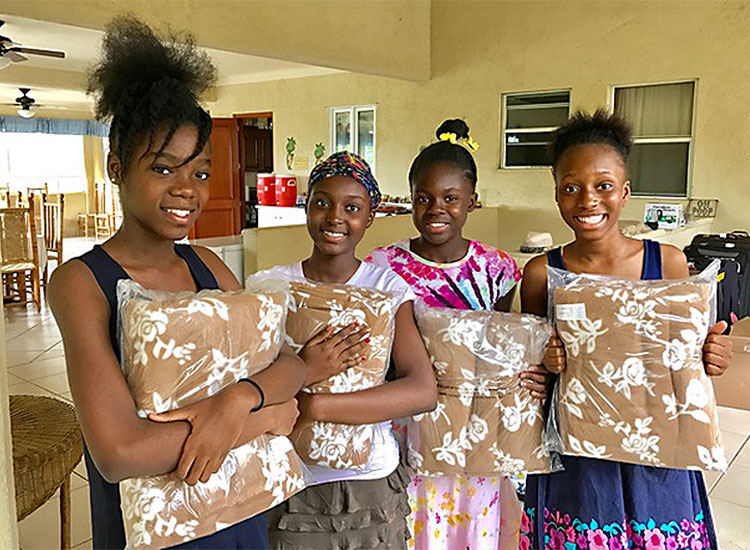 The girls took "Poppie" to each of their rooms to show him their new blankets!! All the children are so happy to have these wonderful blankets. God bless you, Janet!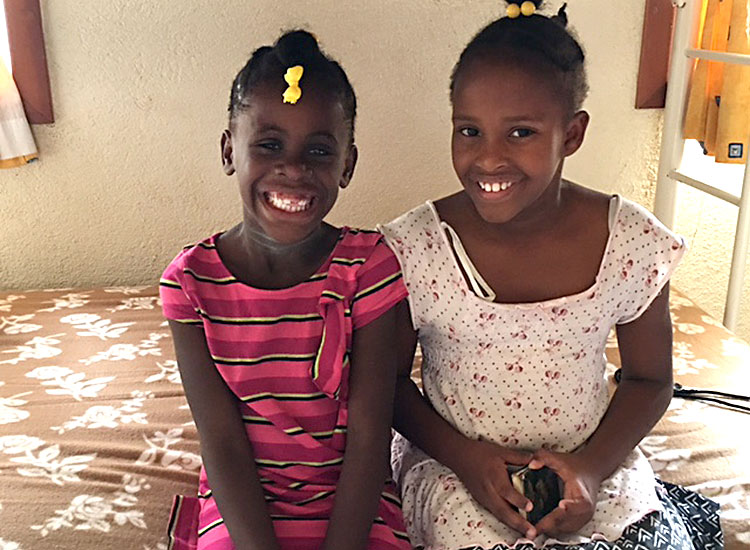 We received some darling, handmade and hand-crocheted dresses from our friend and partner, Ramona MacKenzie. The little girls got all dressed up and "loved them!" (Little Haitian girls love dresses!) Thank you, Ramona, for blessing our children! We are so thankful, and we pray that God blesses you back 100-fold! Love from Haiti!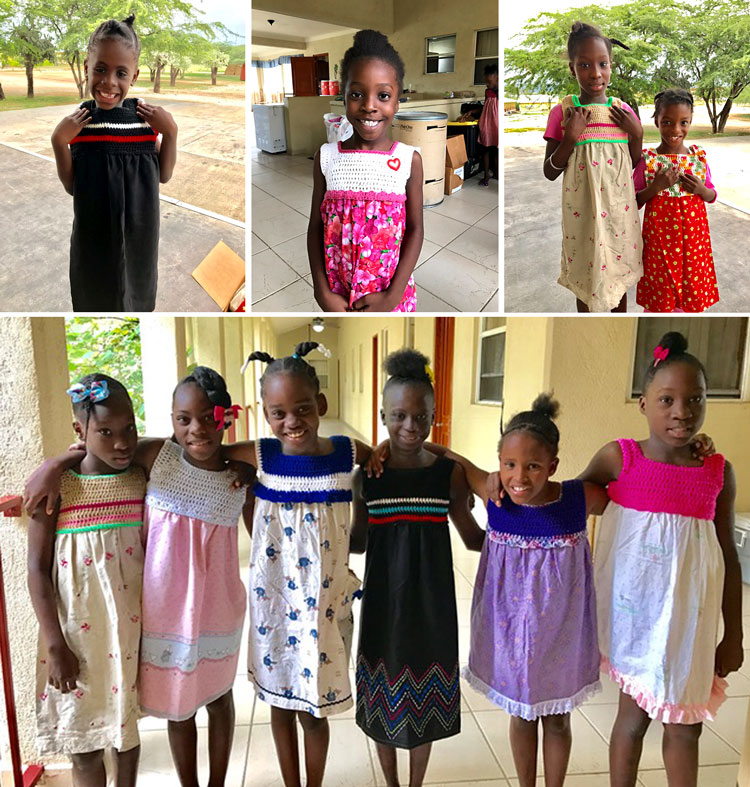 God bless our friend and partner, Tina Lindstrand, for these adorable handmade dresses! Our little girls here at our Love A Child Orphanage were going through their closets and cleaning out all their play dresses that were torn and too small for them! They were so excited about these brand new "handmade dresses!" Thank you, Tina! Your sacrificial gift is deeply appreciated by our girls and so many other children!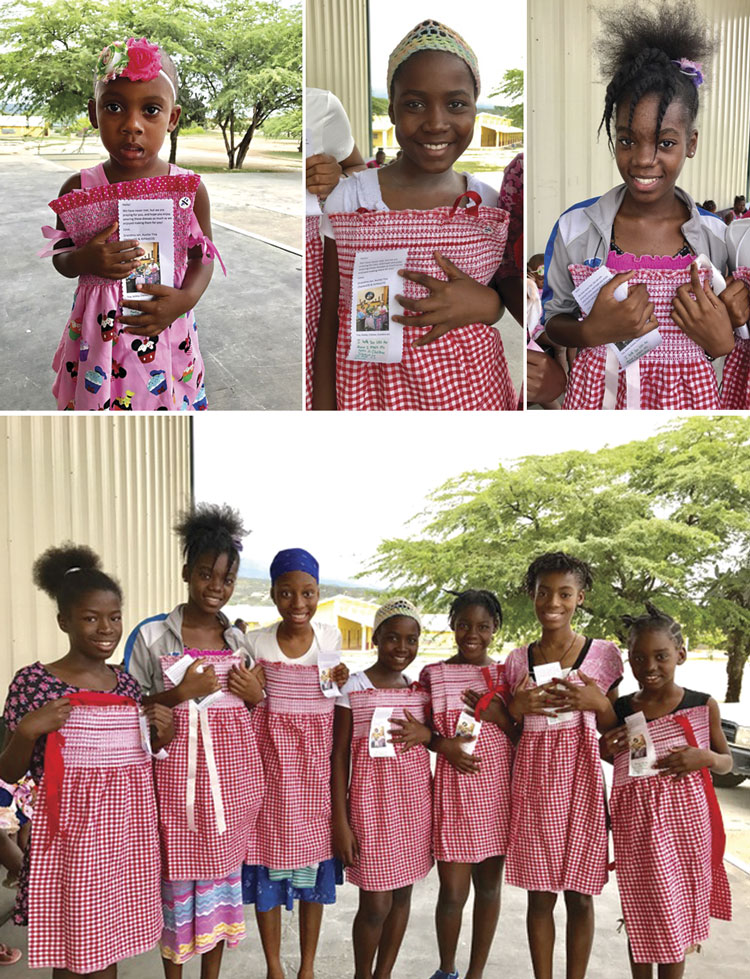 We wish to thank our friends at International Aid for the wonderful donation of brand new sheets, pillowcases, towels, and many other items. We feel so blessed and have more to share with others! God bless you, International Aid, for all your gifts!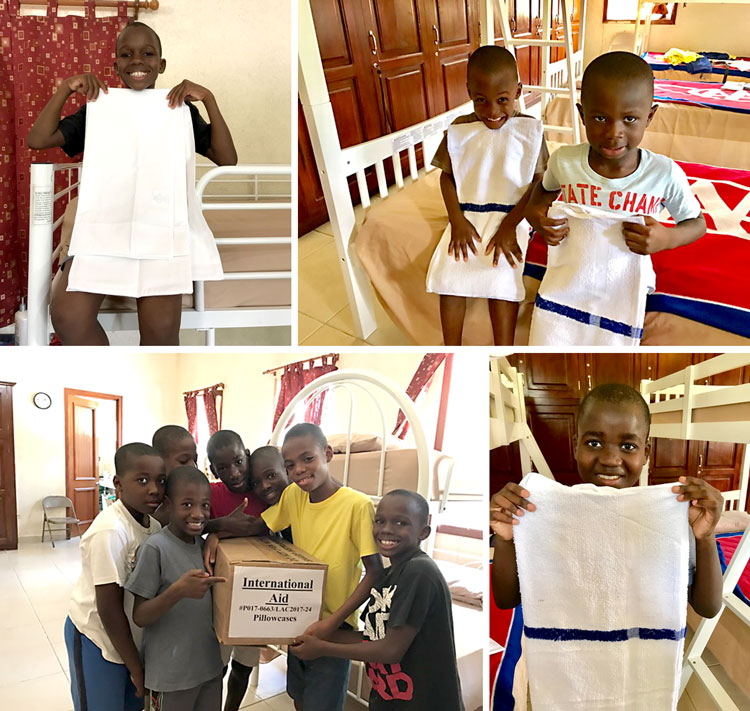 What a tremendous blessing it is to receive these "Birthing Kits!" We have so many pregnant mothers who come to our clinic that we have asked our partners to send in "Birthing Kits" to give to mothers-to-be. Here in Haiti, there is "nothing" that the poor have, and when poor mothers give birth in the dark mud huts, many times the midwives use a "rusty razor," or even a "tin can lid" to cut the umbilical cord! Yes, I have seen this! We want to thank Citadel of Hope Ministries for these great "Birthing Kits" we received! May God bless each of you who worked so hard to make these wonderful gifts for poor mothers. The poor of Haiti appreciate everything from their hearts.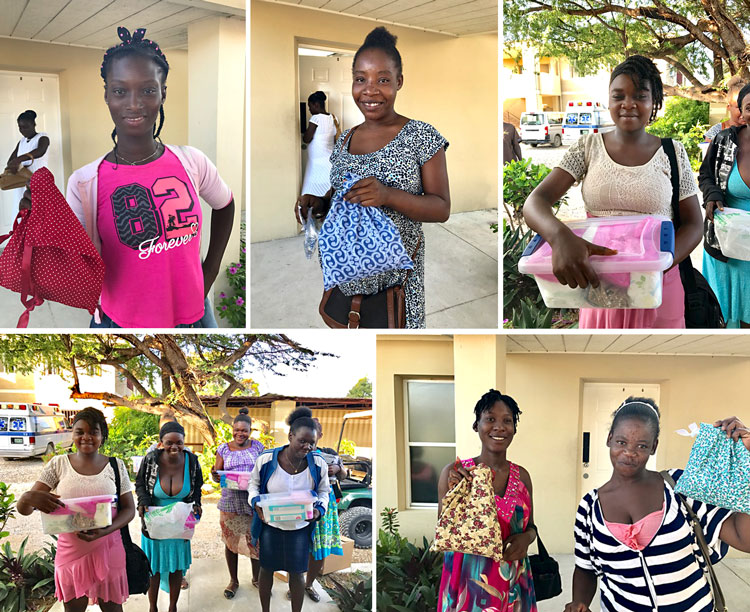 Kids are kids, and our Haitian kids are "hard on socks!" They walk on rocks to get to school, sometimes through mud, which means socks and shoes go rapidly! We received this donation of "Mizuno socks" from our friend Tim Guadagno! These are good quality socks that will last! Thank you, Tim, and God bless you for this wonderful gift, from "the children of Love A Child!" Thank you and may God bless you!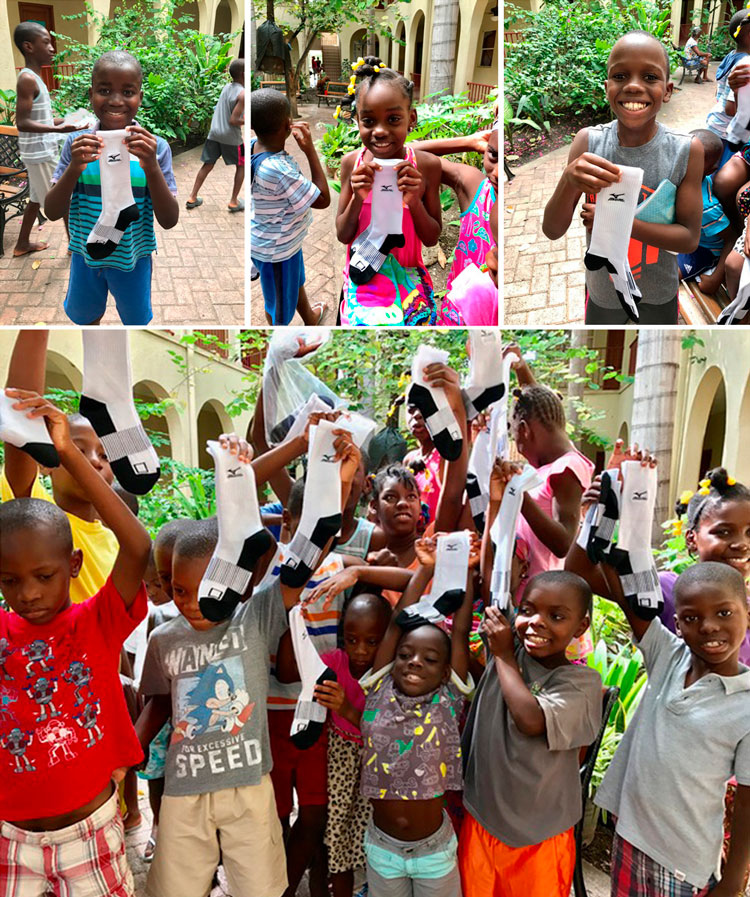 What an amazing blessing for the "Voodoo village" of Despeezo to receive new Creole and French Bibles! Pastor Gregory Dickow and his Life Changers International Church provided the Creole and French Bibles. The New York Dream Center team helped us distribute these Bibles and food to this Voodoo village. The elderly woman in the picture is the mother of the big "houngan" (witch doctor) in this village. The people loved the Bibles, and said, "We're thankful for the food, but we really needed the Bibles!" Thank you all for helping us feed the people, both physically and spiritually!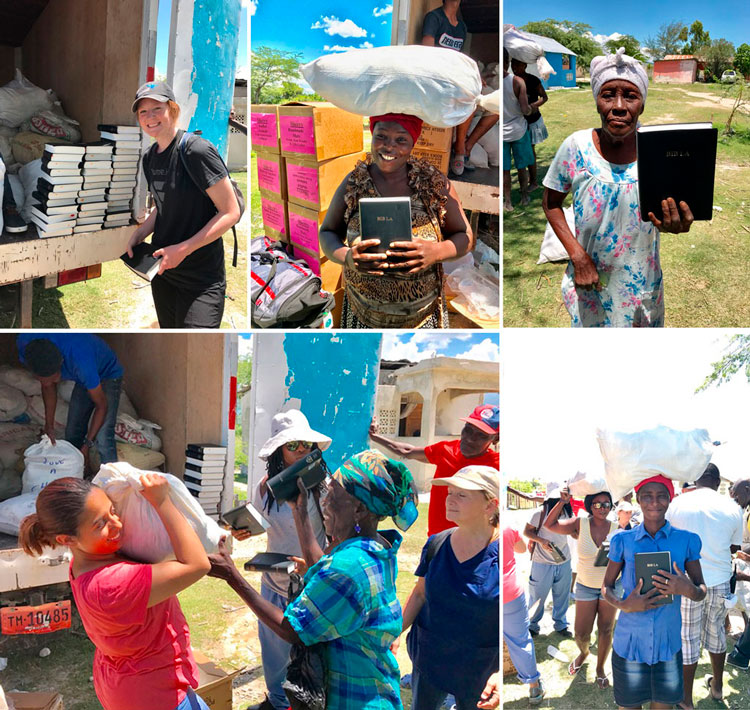 It is so amazing that our Love A Child partners have such generous hearts to go to all the trouble to make and send handmade blankets, layettes and much more for the children here in Haiti. We were recently in a very poor village, and look what joy these gifts brought to the children there. Thank you, Lutheran Missions Attic Workshop! They loved the blankets and the layettes! God bless you wonderful people!! You are "angels" to the children of Haiti!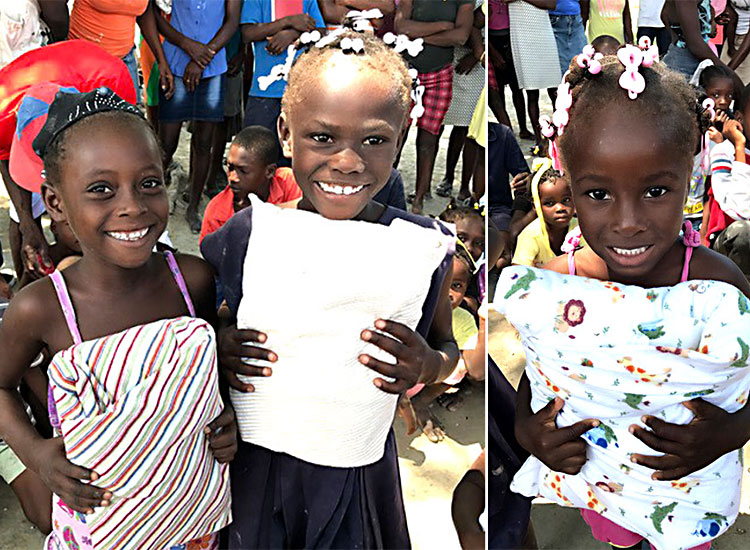 It is such a joy to bring new clothing to the poor here in Haiti. Little girls and teens alike are thrilled to have these "handmade" pillowcase dresses! Our partner, Charlotte Hanson, made these dresses. What a great blessing! All the girls say, "Thank you, Mommy Charlotte!"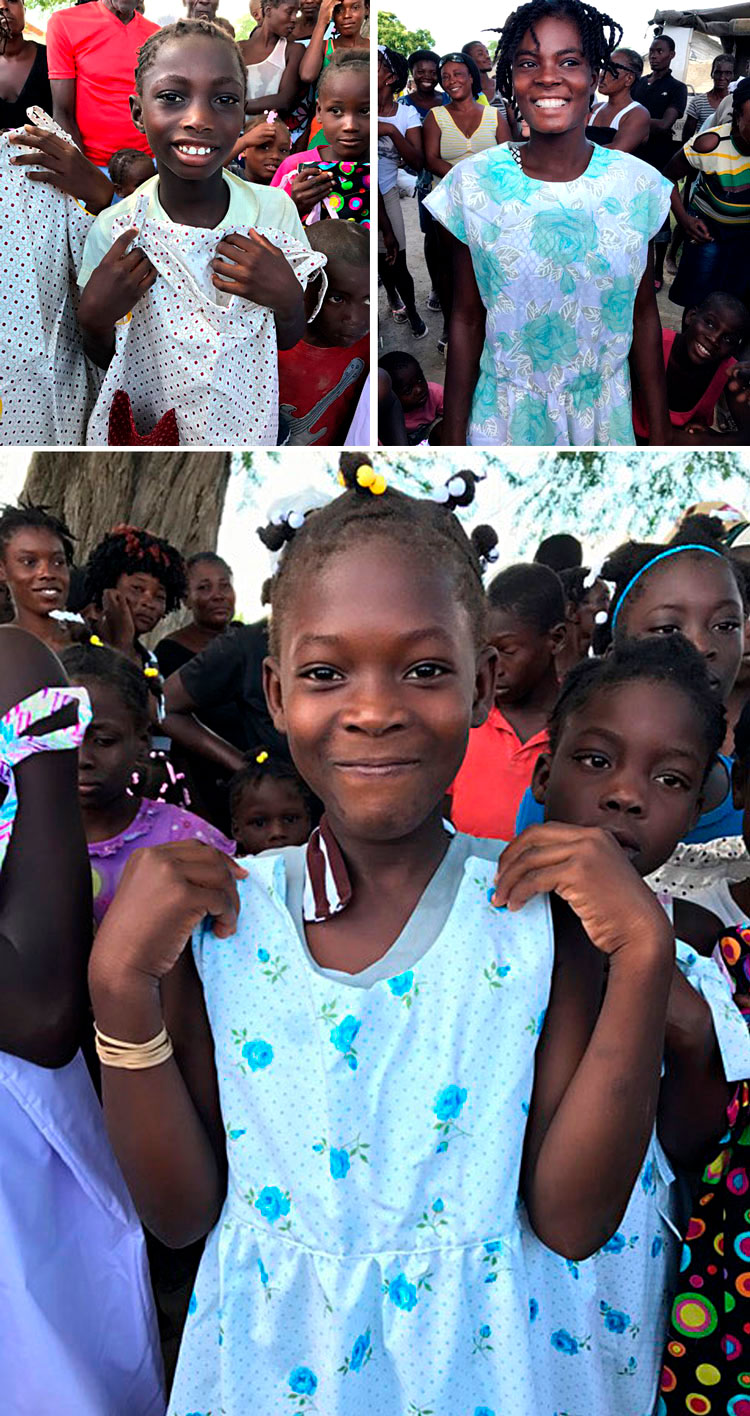 "For I was naked and ye clothed me…" Matthew 25:43  — This is the very heart of God, clothing the naked and feeding the hungry. We just love our "Love A Child partners," who sacrifice to make clothing, blankets and children's clothes. What an act of love! These young boys were so excited to receive these new shorts! Sharon Oehlman made these, and much more. Just look at the happy faces of these children! Thank you, Sharon, and God bless you!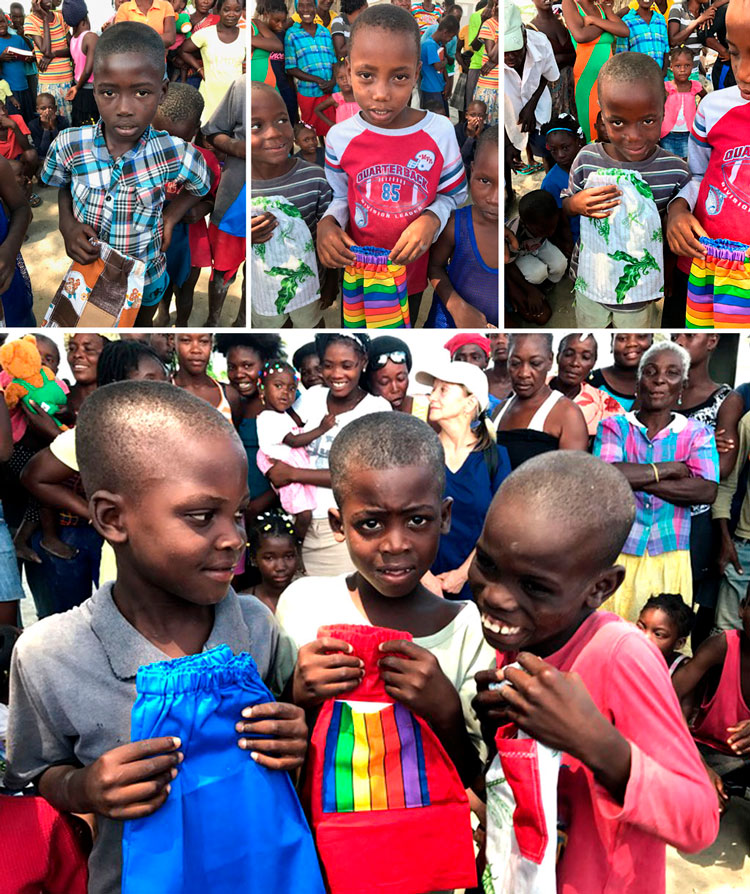 We want to say a big "thank you" to our partners, Jim and Stacey Schiek. Our Love A Child Orphanage children now have "new pajamas!" In fact, it was like a Love A Child pajama party! We have plenty of pajamas left over to share with many other children. Look at little "Kenzie" (in the melon-green pajamas), our newest addition!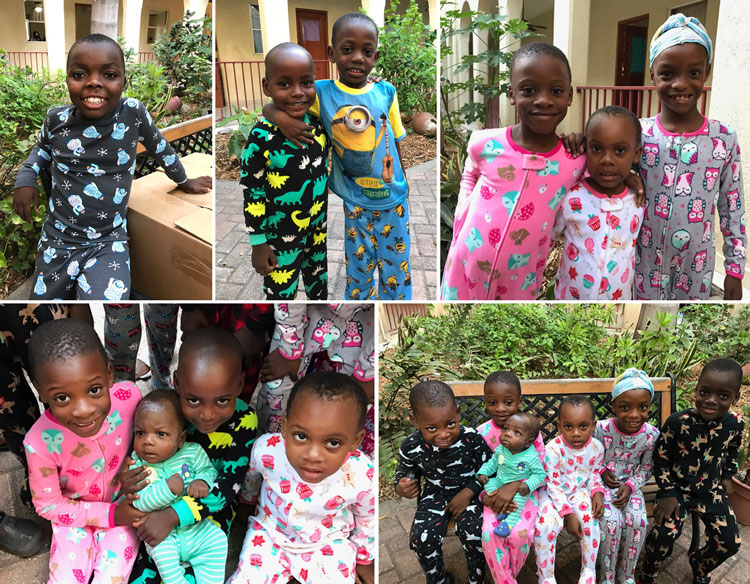 We recently visited the village of "Old Letant," to take clothing and other precious items to the poor children and mothers. Yes! You can see these little guys "loved their undies!!!" Many times they are naked or have only a shirt! You cannot imagine how thrilled they were to get these colorful undies!! We want to thank Tem Hiesberger and North Lake Presbyterian Church in The Villages, Florida, for this wonderful gift… Something as simple as a pair of underwear is all it takes to bless the poor.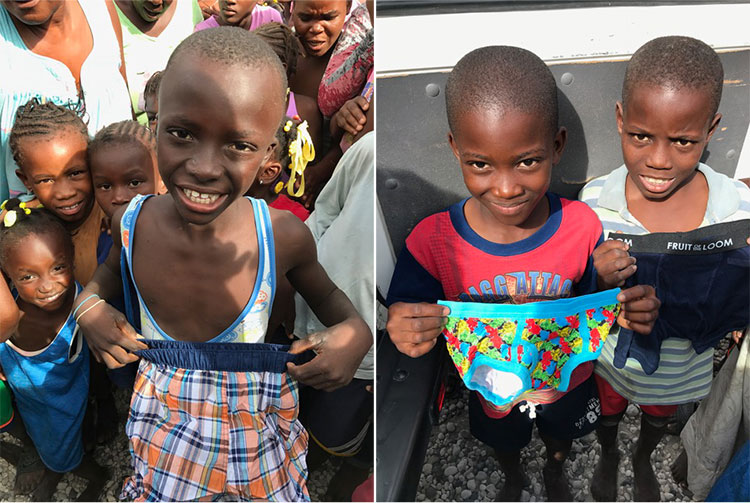 Look at these cuties! We just love these precious Haitian children! When they receive "new clothing," they are so excited! These darlings received dresses from our partner Gloria Pierre Dean! Wow! What a blessing to "give to the poor!" God bless you, Gloria, and God bless all of you who love the poor!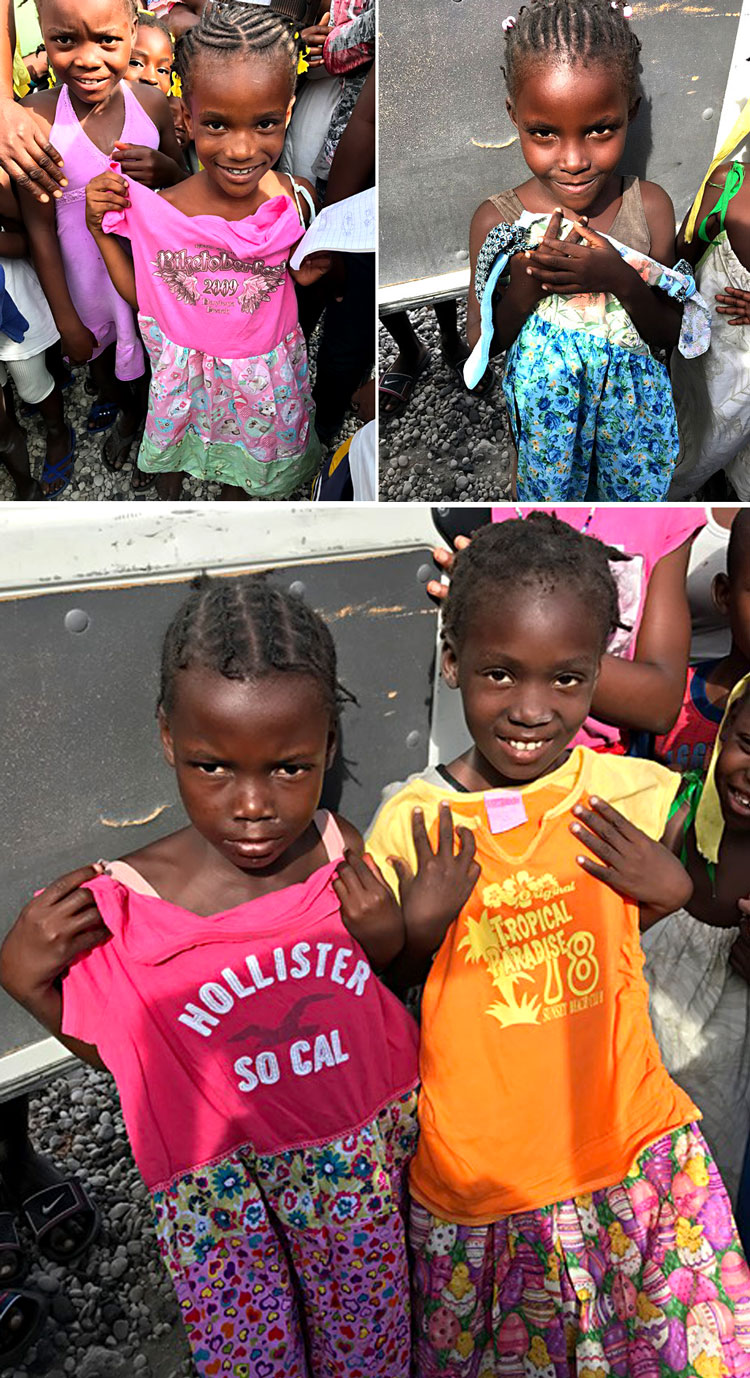 Haitians love to dress up when they go to church, or come to one of our Mobile Medical Clinics, and even when we distribute food in their villages. But it is such a struggle for most of these Haitian families to get new clothes, and they can't save enough money to buy clothes for their children. Just trying to feed their children each day is a challenge, where the national average salary is less than $2.00 a day. Food is their number one priority. We, at Love A Child, are so grateful to all of you who have donated clothing, Creole and French Bibles, bed and towel linens, etc. Those who have taken the time to make handmade clothing for these wonderful people are so blessed, as your handiwork is for the love of Jesus. And the Haitians families love you all for what you have sacrificed to help the poor here in Haiti. God bless you all!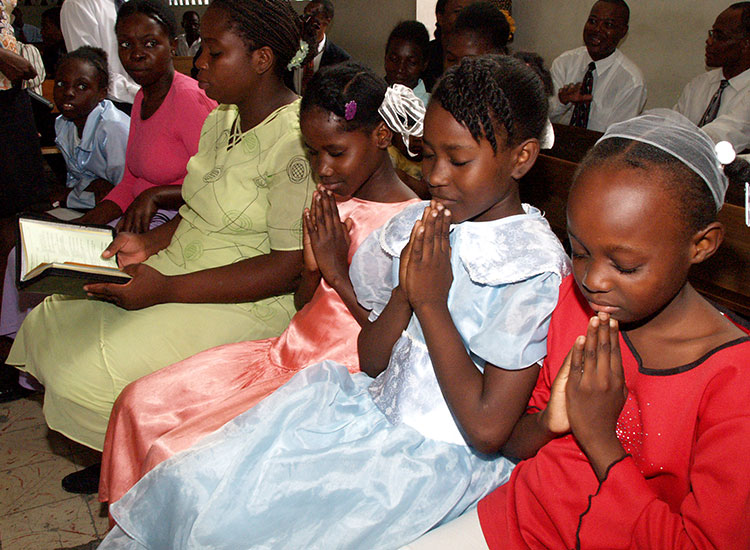 We still have a great need for clothing, quilts, and blankets for the Haitians, as well as 'Birthing Kits' for the young mothers-to-be. We will soon be moving the families that live in the caves above Jérémie into their new homes. These people lost everything in Hurricane Matthew, so we want to try to offer some of the necessities for their new homes such as furniture, bedding, kitchenware, clothing, and especially baby clothes. If you would like to make a contribution to the poorest of the poor in Haiti, please consider a donation of clothing and shoes, it makes such a difference in the lives of the Haitians. Perhaps you could start a clothing drive in your church or community.
If you would like to speak directly to one of our staff members, please call 239-210-6107 or email us at [email protected]
God bless you all,
Sherry