September 14, 2017
"And the prayer of faith shall save the sick, and the Lord shall raise him up; and if he have committed sins, they shall be forgiven him."
— James 5:15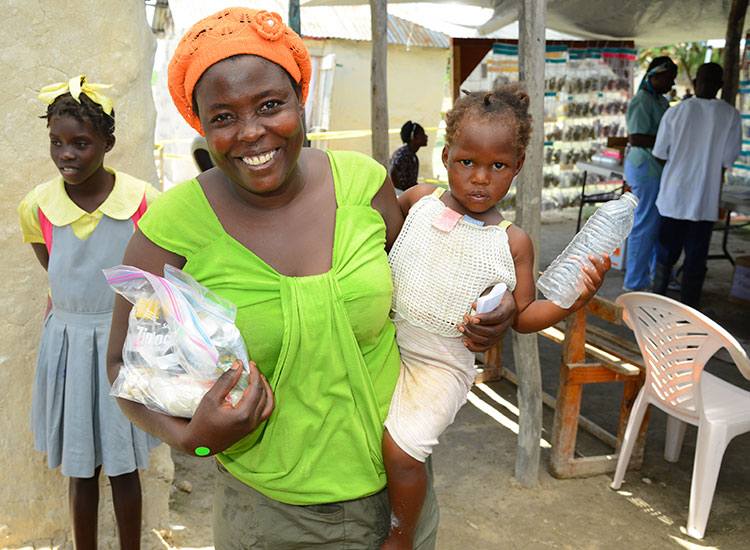 For most of the people in Haiti, medicine is out of reach for the poor. The lack of available health care facilities, medical practitioners, and proper medication makes it nearly impossible for the poor to receive decent medical care throughout their lives.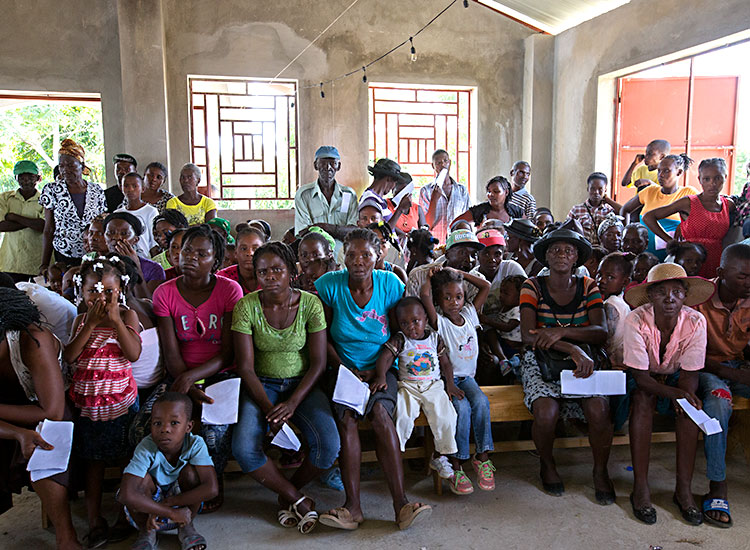 Haiti has the worst health care record in the Western Hemisphere. The infant mortality rate is almost ten times higher than the rate in the States, while the death of women in childbirth is fifty times greater, with many babies cared for by grandparents, or some other family member, who cannot afford to feed another mouth.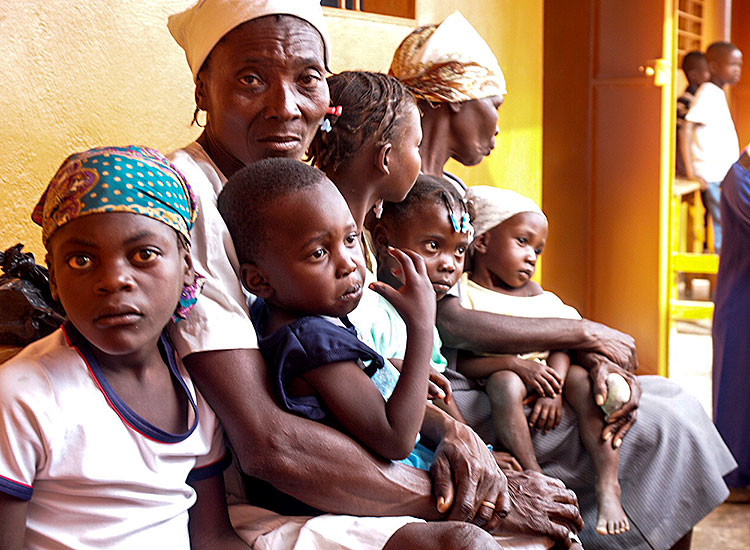 This poverty is a breeding ground for conditions that spread diseases like malnutrition, tuberculosis, diabetes, hypertension, and sexually transmitted diseases, including HIV/AIDS. Most people in Haiti do not have access to basic health care. Love A Child developed a Community Outreach to bring health care and badly needed medication to those who have nowhere else to go.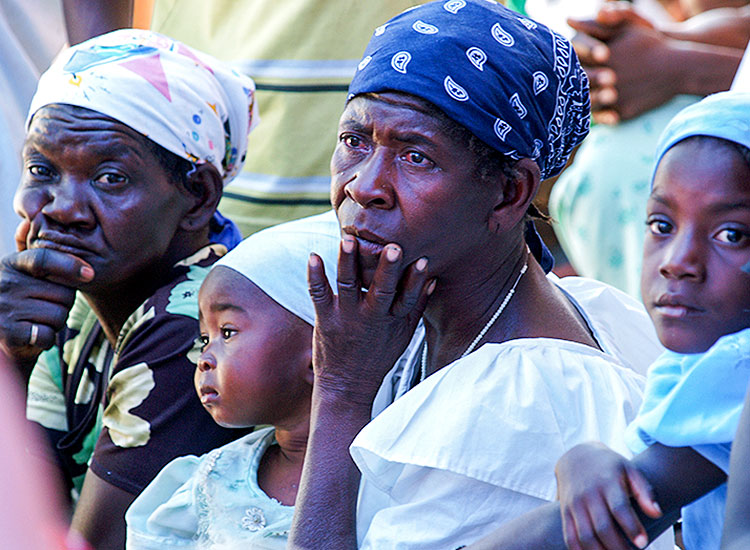 Through our Medical Outreach Program that includes the Jesus Healing Center, our Malnutrition Center and the many Mobile Medical Clinics in the remote areas of Haiti, we bring health care to the poorest of the poor.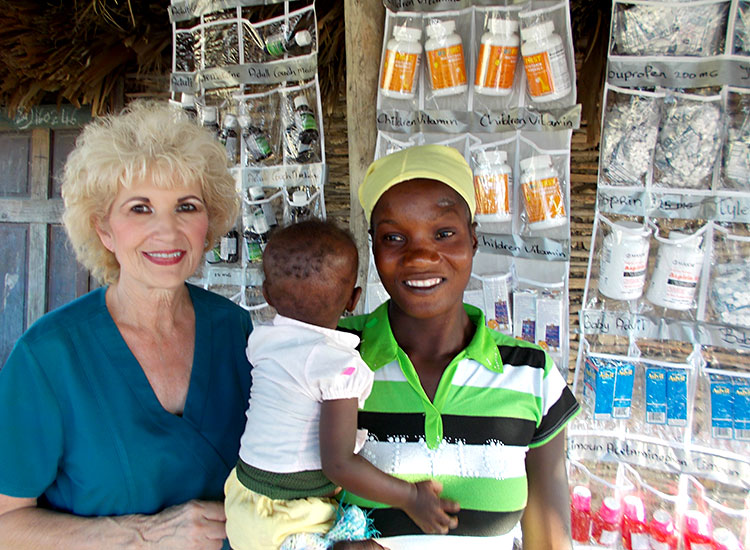 We need your help! Children are dying from common illnesses, colds, fever, impetigo, infections, and wounds, just because there is a lack of medicine. This poor young girl came to a recent Mobile Medical Clinic suffering from severe infections in her sinus, lungs, and ear. She had a very high heart rate, and we knew we had to get her to a hospital right away, as she would have died from the infections that could have been treated with over-the-counter medications.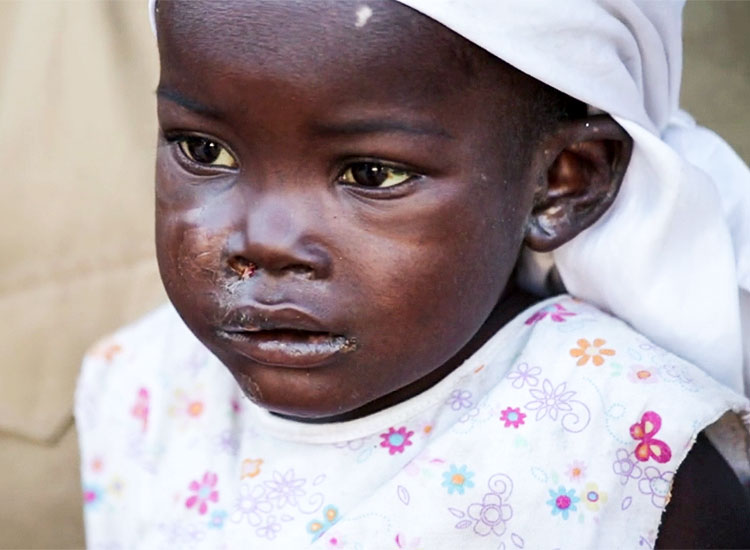 The family could not afford to go to a healthcare facility, which would have been 4-5 hours walk from their village. So this little girl was severely ill and needed immediate attention.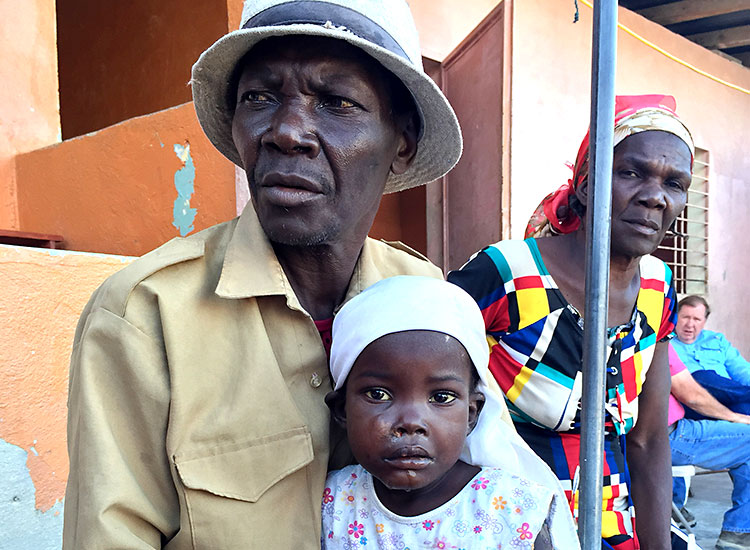 Other common conditions we encounter are impetigo, open infected wounds that had become gangrenous because they have no medicine for many of the illnesses that could be treated by over-the-counter medications.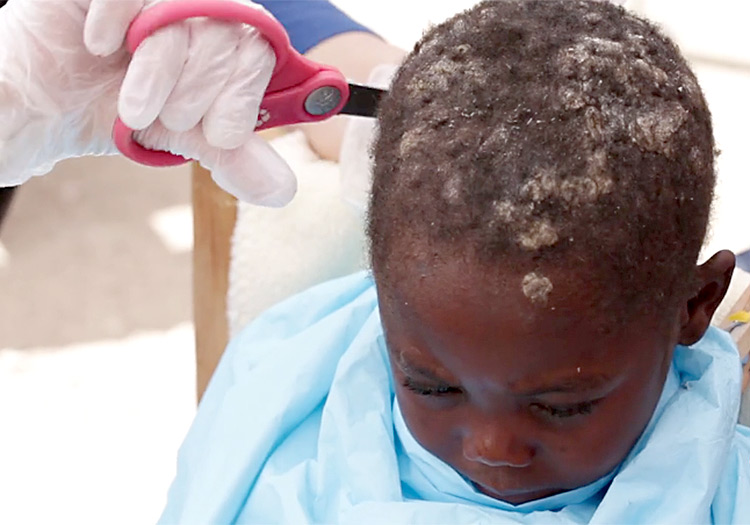 Love A Child puts together Family Packs to give to poor Haitian families that contain the basic care for wounds, impetigo, coughs, colds and fevers. These packs include things like cough syrup, aspirin, antibiotic creams, bandages and other items that can give basic care, before the condition turns into something that requires hospitalization or amputation of a limb.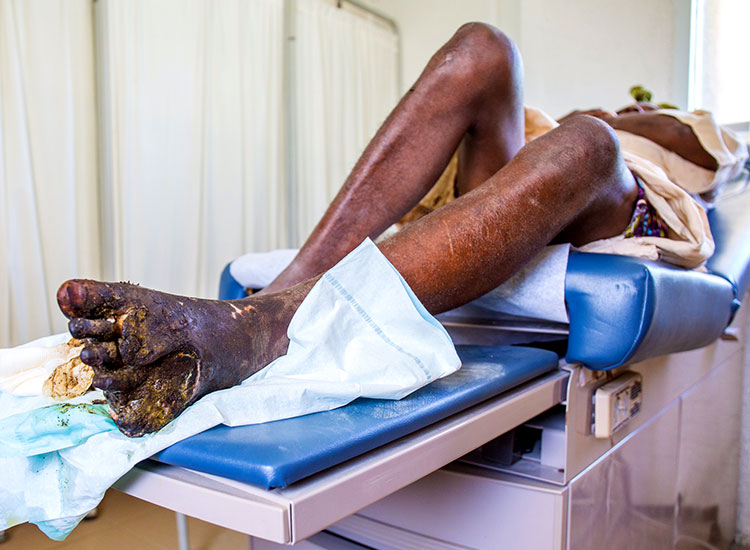 Our Family Pack of common medicines such as aspirin, antibiotic cream, worm medicine, bandages, cough and cold medication for each family that comes to one of our clinics. We also include essential vitamins for malnutrition.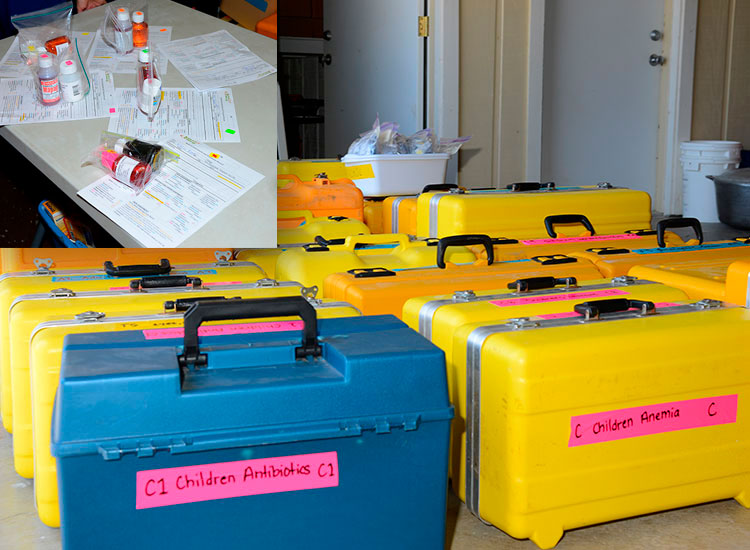 Family Packs (Paké Fanmi Medikaman in Creole) save lives, and we continue to give them out at Mobile Medical Clinics, and to those who visit the Malnutrition Center too.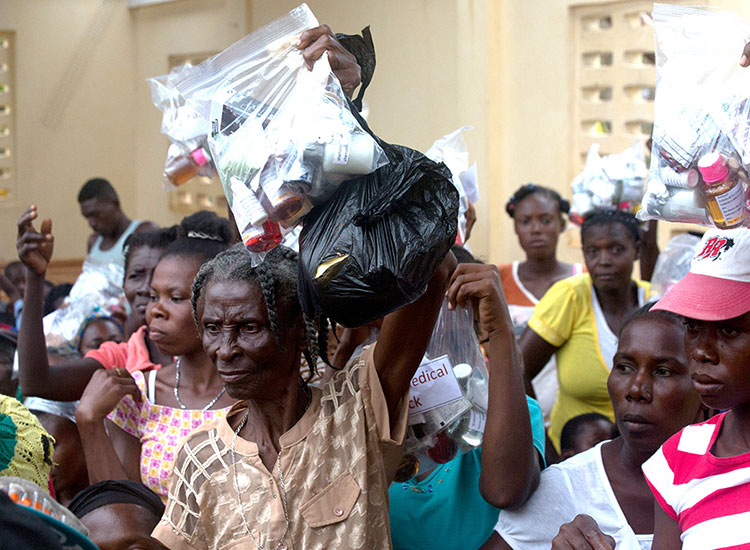 We have a great need of medicine for Family Packs throughout our ministry. We are seeing improvement in the families that receive these bags of medicine. We are looking to our many partners, sponsors, and friends to help us put together these bags of medicine and vitamins for the poor.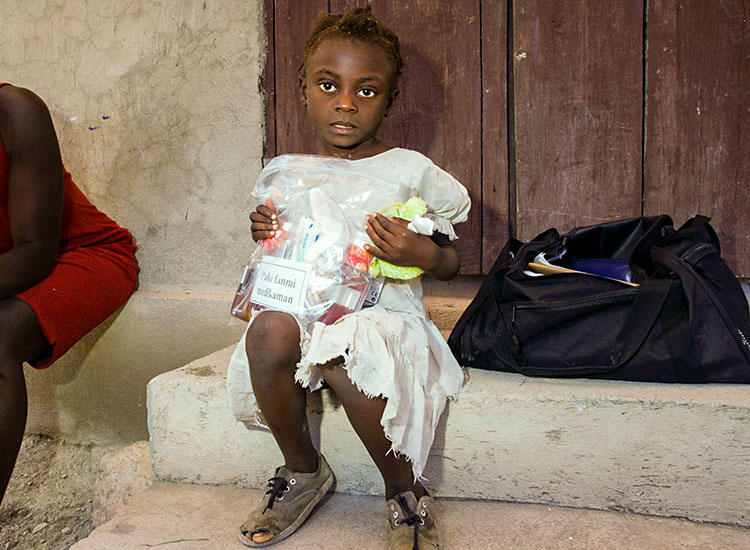 Love A Child is considered the most trusted source for Community Health Care in the Ouest region of Haiti. It is one of the more challenging outreaches we do, but we have been able to make a difference to the people of Haiti on so many different levels. Families that receive care through our health care programs have no money, very little food and live in extremely remote areas. Most of the Haitians in this region have never seen a doctor in their lifetime.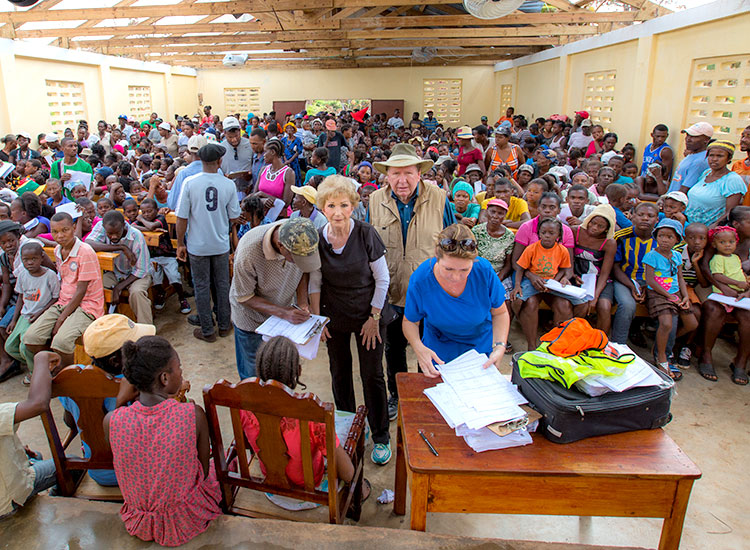 We recently welcomed Steve Stirling, President, and CEO of MAP International — "Medicine for the World." Steve had polio and was raised in an orphanage. They have been donating wonderful medicines to us since the earthquake of 2010! They have the very best medicines for third world countries like Haiti. God bless this wonderful organization!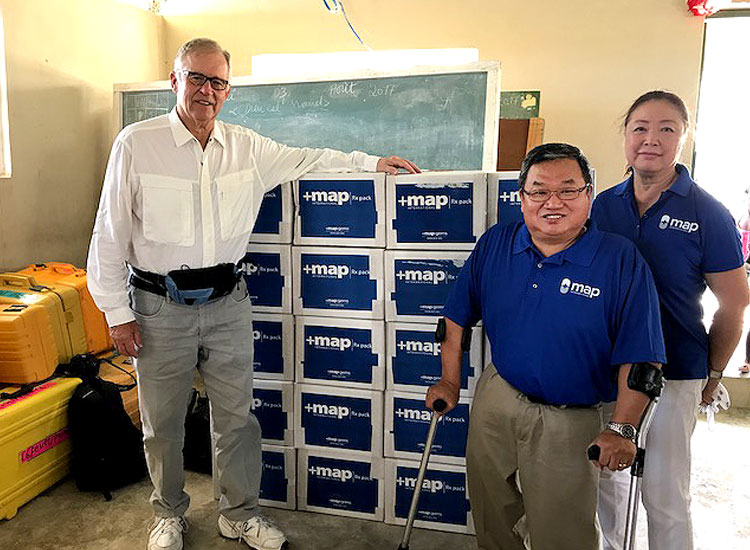 Please consider contributing to our Special Needs List that saves lives in Haiti. You can sponsor a "Family Pack" for a gift of only $20. This is a pharmacy in a bag and helps Haitians relieve common ailments such as cuts, colds or headaches.
You can sponsor a family pack of medicine, giving basic over-the-counter medication and supplies for only $20.
For only $52 you can deworm 300 children that desperately need it.
Your gift of $1,000 will sponsor a Mobile Medical Clinic for a remote village. This includes medicine, vitamins, and other supplies.
A gift of any amount will help us provide emergency care, like sending someone to the hospital. Please consider how you can improve the life of someone in Haiti.
You may give securely online, or if you would like to speak directly to one of our staff members, please call
(239) 210-6107 or email us at [email protected]
Please prayerfully consider becoming a partner, as the need is far greater today than ever before.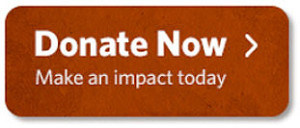 We also have a great burden for medical professionals for some of our upcoming trips to remote villages. Please consider becoming a team member on one of our Mobile Medical Clinic trips to Haiti. We need doctors, nurses, and dentists, but we need "hands-on workers" too. Please contact Shar at (239) 210-6107, if you are in good health and interested in a life-changing trip. Thank you.
God bless you and thank you so much for your compassion, on behalf of the poor in Haiti.
Sherry