"And when ye reap the harvest of your land, thou shalt not wholly reap the corners of thy field, neither shalt thou gather the gleanings of thy harvest. And thou shalt not glean thy vineyard, neither shalt thou gather every grape of thy vineyard; thou shalt leave them for the poor and stranger: I am the Lord your God."
— Leviticus 19:9-10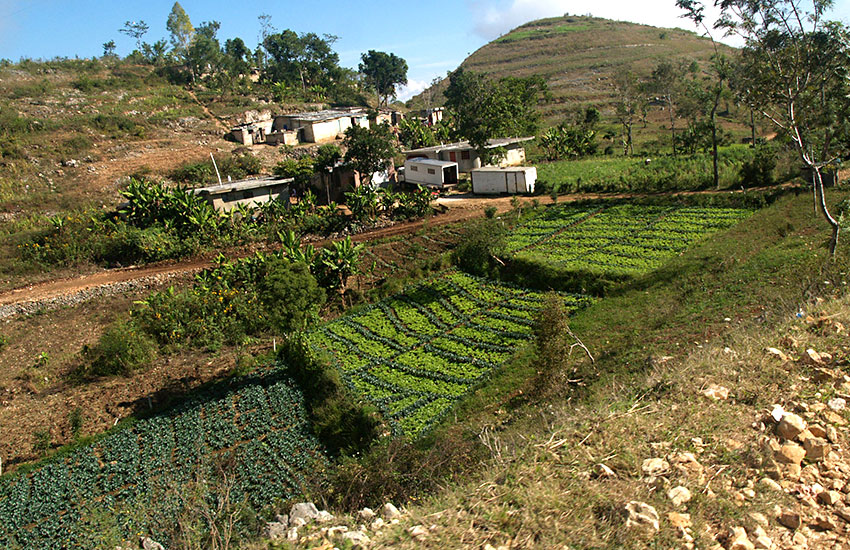 When Hurricane Matthew hit Haiti in October 2016, this tiny Caribbean nation suffered the loss of crops, gardens, animals, and thousands of homes were wiped out. As the villages slowly recovered, there would be more misery to come, a national food shortage.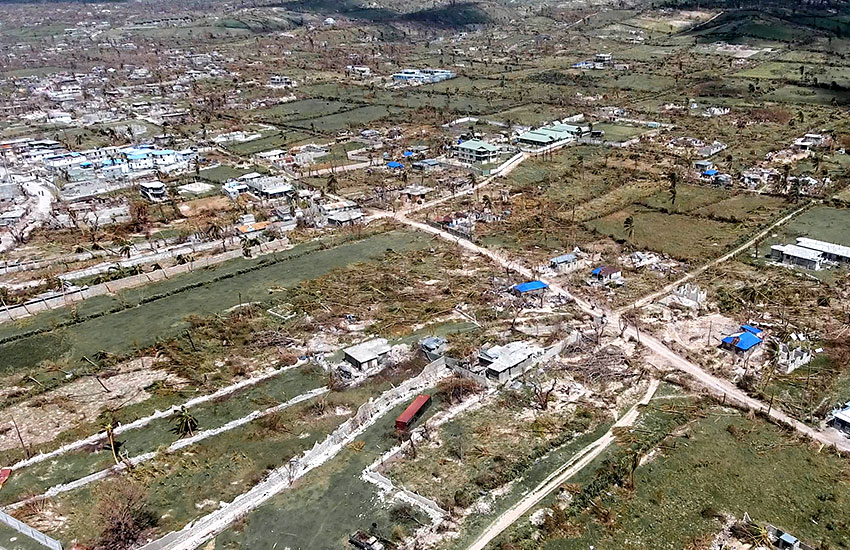 Most of the damage was in southwestern Haiti where entire villages were wiped out. Hurricane Matthew toppled trees and tore apart the simple concrete and sheet-metal houses in the area. It killed livestock, destroyed crops and businesses. It will take years for the area to recover.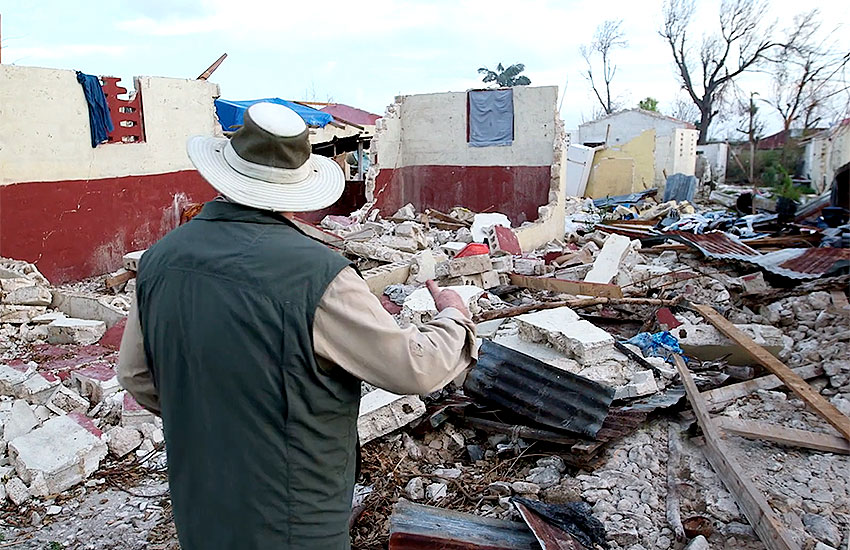 With the loss of their crops, people were forced to buy imported food that is too costly for many Haitians. Soon, they could no longer buy food.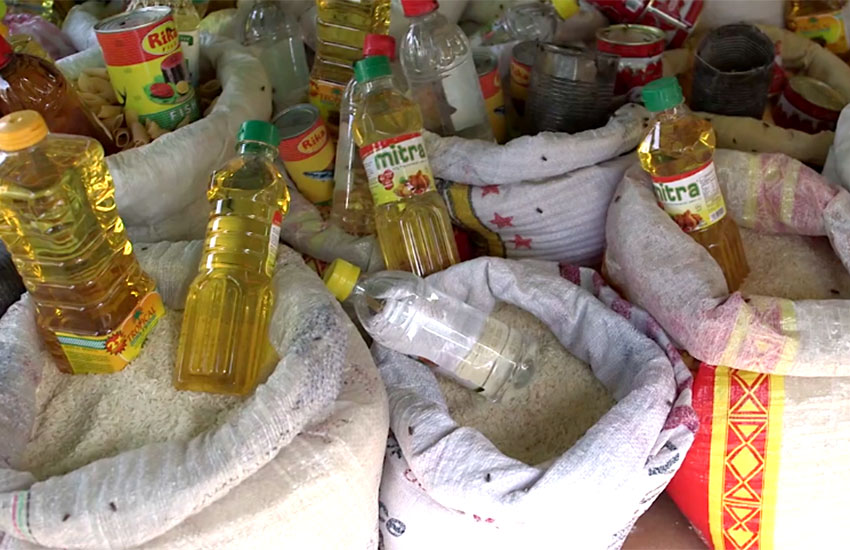 According to the United Nations World Food Program, "about 3.6 million people — or more than a third of the country's population — have been driven deeper into poverty and hunger and are struggling to access a reliable supply of food."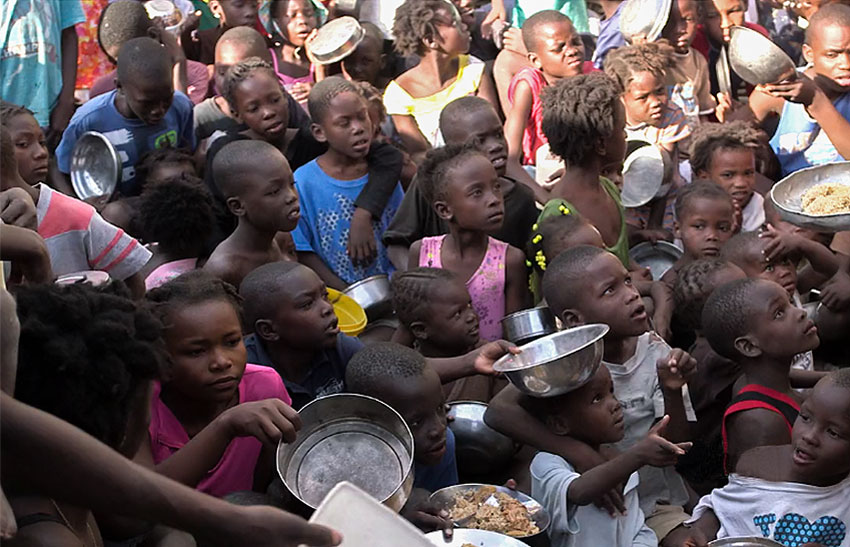 Haiti has the worst poverty we've ever seen. Starving children are living in filth and searching for food without hope. We see this in the eyes of the children every day. Our future is saving the lives of children and preventing starvation, which is a high priority for us here at Love A Child.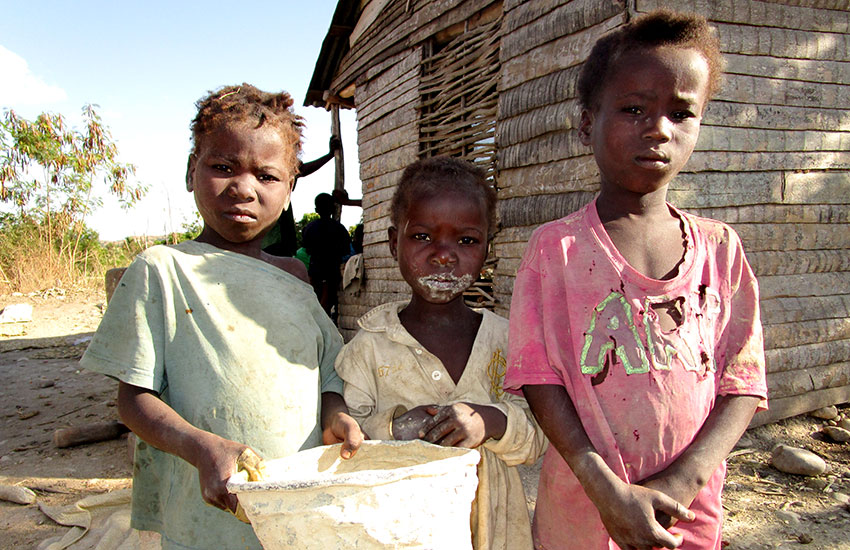 Haiti is in a food crisis. The natural disasters (earthquake, hurricanes, and floods) over several years in Haiti created a devastating food crisis. We have never seen things as bad here in all the 26 years that we have been living in Haiti. Children are eating from garbage dumps, eating cookies made from dirt, and even being "sold" so parents can feed their other children!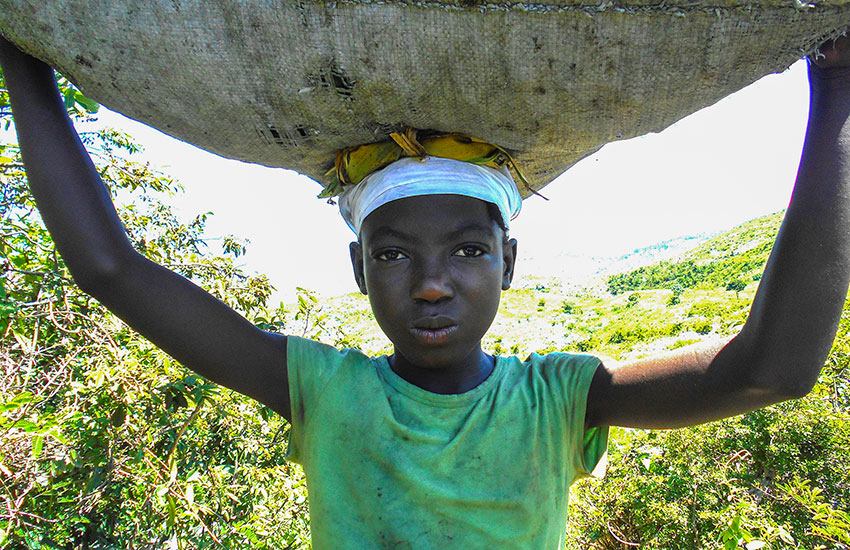 Feeding hungry children and their families here in Haiti is a great burden upon our shoulders. We must bring eight 40-foot containers of food to Haiti each month to meet this great need. Feed My Starving Children donates this food to us each month, and with the help of our Love A Child partners, we pay the shipping and customs cost, etc. This comes to $10,000 per container. Joyce Meyer Ministries – Hand of Hope sponsors one full container, and Jentezen Franklin sponsors another. This is a great blessing for Haiti's poor. This valuable and nourishing food is necessary for the children. We still need to find more sponsors each month for the other six containers.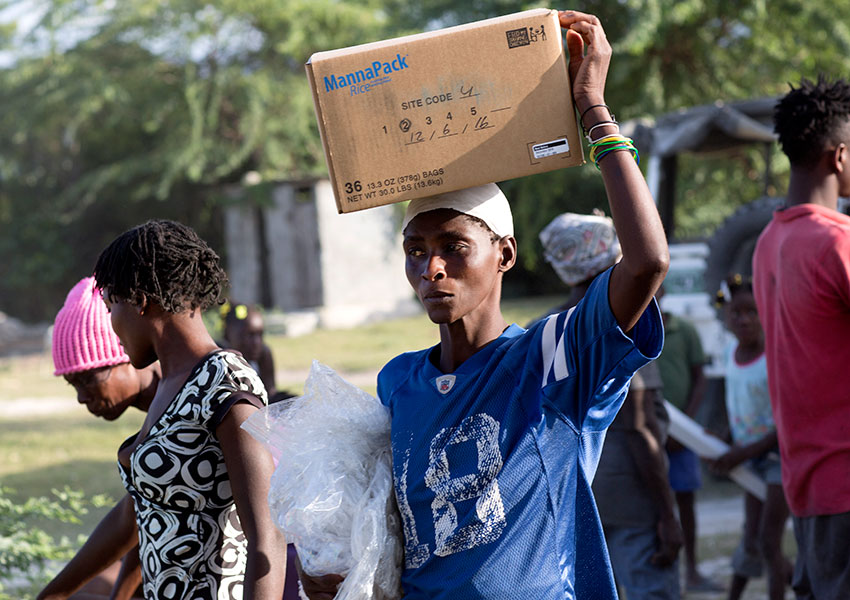 This food is helping save thousands of children from starvation and malnutrition, but we want to do more. We want to help feed the Haitians, so they can work and provide for their families, and we want them to become self-sufficient.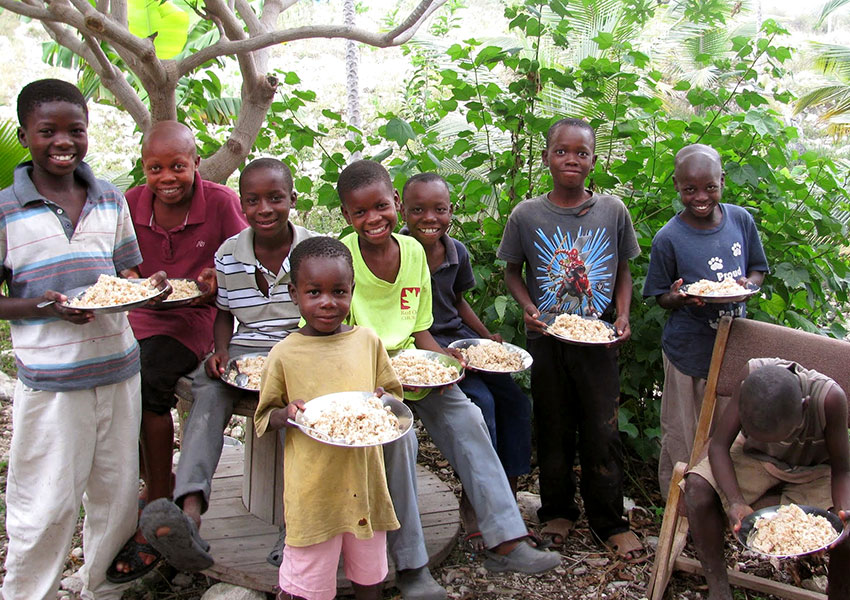 We want to help Haitians learn to grow their food, and this is a "work in progress." It has always been challenging to grow food here in Haiti because of the deforestation over the last century that has removed most of the topsoil on the island. Growing conditions are tough. You can't just tell the people to grow their own food. You have to teach them how to improve their soil, teach them about proper irrigation, and give them the tools and skills to grow food for their families. Love A Child wants to help Haitians, learn to help themselves.
We offer a 2-year Agricultural Training Program to Haitians who want to learn how to grow their food for their families successfully and to sell in the marketplace. We also now offer a special 3-week training for Haitians to learn the new methods of agriculture, and for them to return to their villages and teach those in their community to grow their own food by Farming God's Way.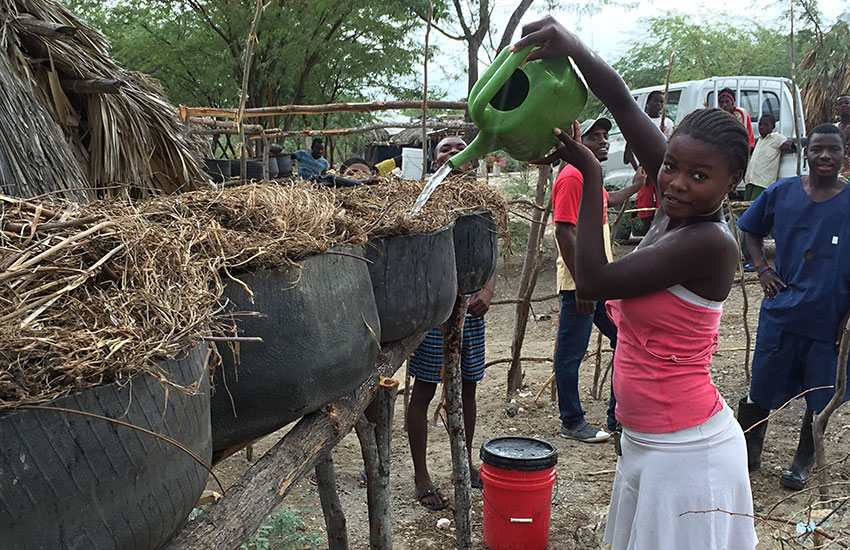 In Miracle Village, where most of the people are survivors of the 2010 earthquake, they are using their garden plots to grow corn, other vegetables, and fruit to feed their families.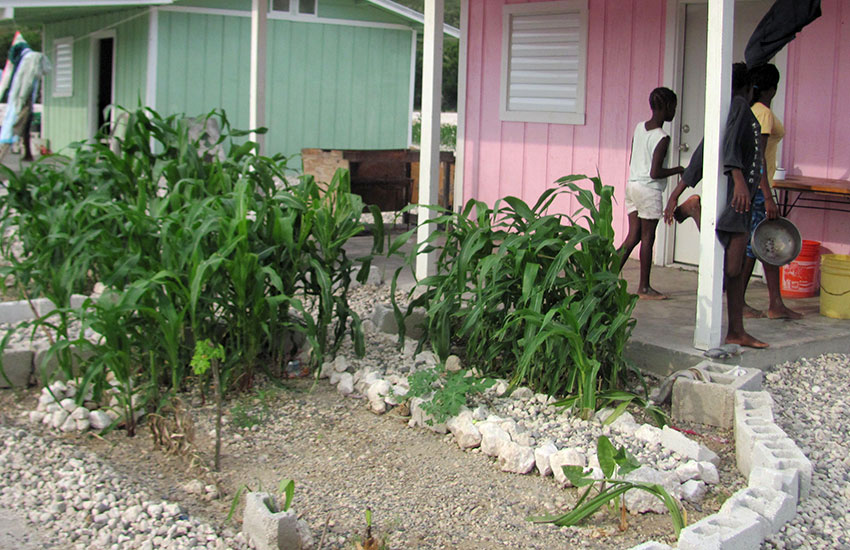 The people in this village now have fresh fruit for their families, and the children love it. (Yummy!)
We continue to grow our Sustainability Initiatives like our Agricultural Training Center, Poul Mirak (Chicken Co-op), Gwo Maché Mirak (Grand Miracle Market), and other programs that will support the Haitians to help themselves. These people now have hope, because of partners and sponsors like you who care about the Haitian people and want to see them succeed.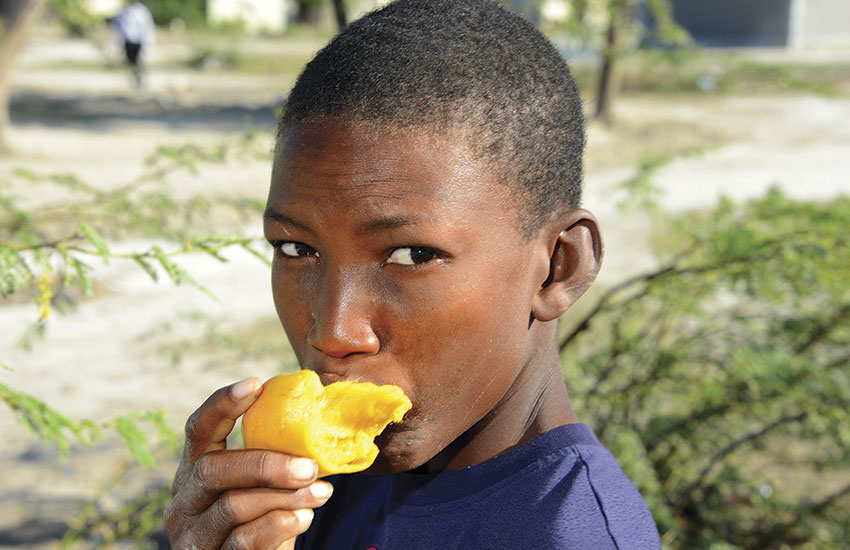 Please pray about becoming a sponsor of one of our sustainability programs. These programs will feed the people, and give them the skills to feed themselves. Love A Child is also bringing jobs to the community, which generates income and gives the people hope and a bright future. This is the kind of huge impact your gifts of support can have for the people of Haiti. Thank you for caring and sharing to help improve so many lives.
You may give securely online, or
if you would like to speak directly to one of our staff members,
you may contact our Love A Child Office at 239-210-6107,
or you can also email us at info@lachaiti.org and change a life, forever!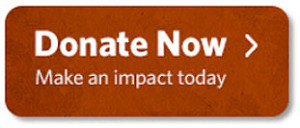 God bless you all for caring so much about the people of Haiti.
Sherry