"Heal the sick, cleanse the lepers, raise the dead, cast out devils: freely ye have received, freely give."
— Matthew 10:8
We recently took our volunteer medical team to the mountain village of Peyi Pouri to conduct a Mobile Medical Clinic. This team provided the only medical care many of these people will ever receive. There are no doctors, nurses, or even aspirin in this area.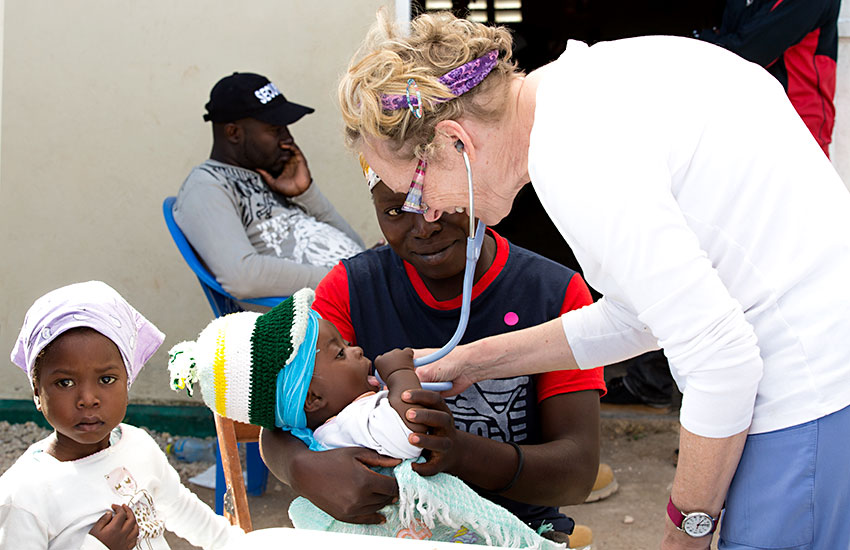 The team stayed on top of the mountain sleeping in tents and spending long hours treating the physical and spiritual needs of some of the poorest people in Haiti.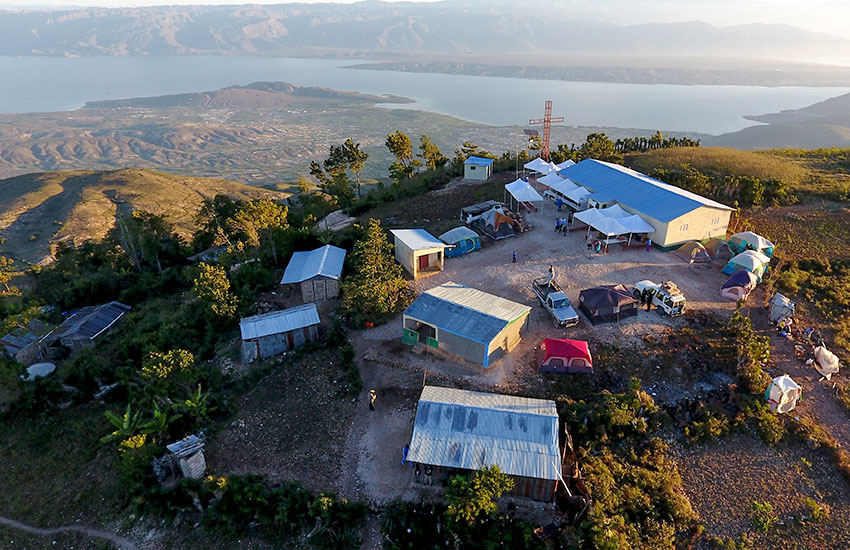 The Love A Child Mobile Medical team set up an entire medical facility in the middle of nowhere. There was an area set up for consultations, a wound care area, a pharmacy, and a place to receive prayer before leaving. What a blessing this clinic was for this mountain village!
Hundreds of people walked during the entire night with babies in their arms to come to our Mobile Medical Clinic.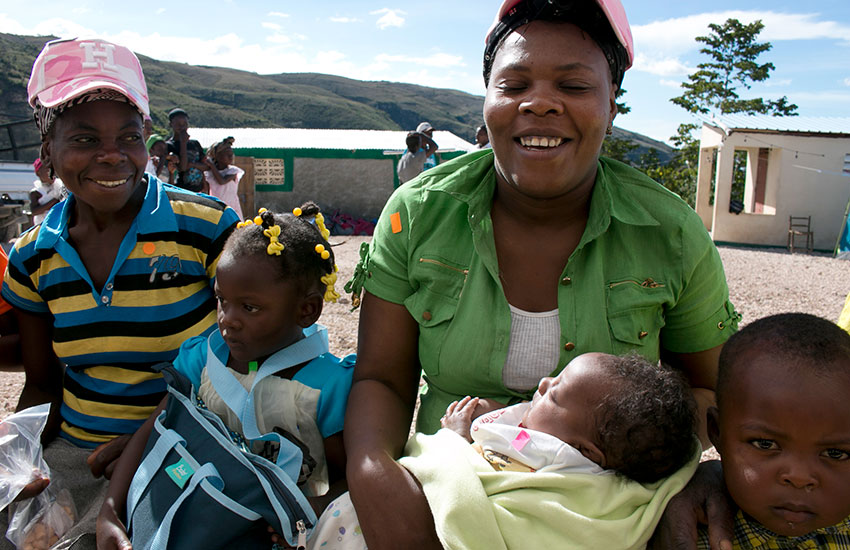 The medical volunteer group treated many types of ailments. The volunteers were the hands and feet of Jesus caring for the poorest of the poor. The love of Christ was shared, and some of the patients accepted Jesus. This poor mother was in tears as her daughter screamed when we tried to clean an area of impetigo on her ear.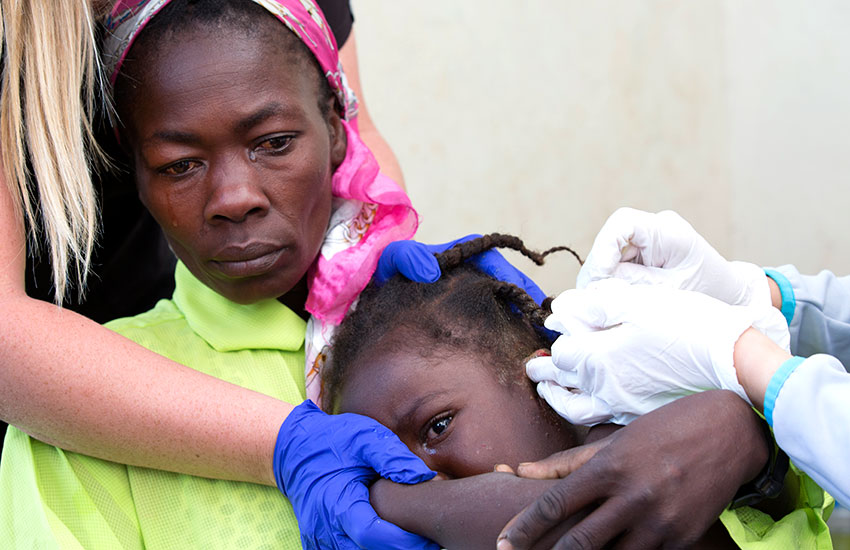 In our wound care area, we treated all kinds of wounds that needed to be cleaned and medicated. This poor boy had burned his foot. We tended to over 83 adults and children in our wound care area.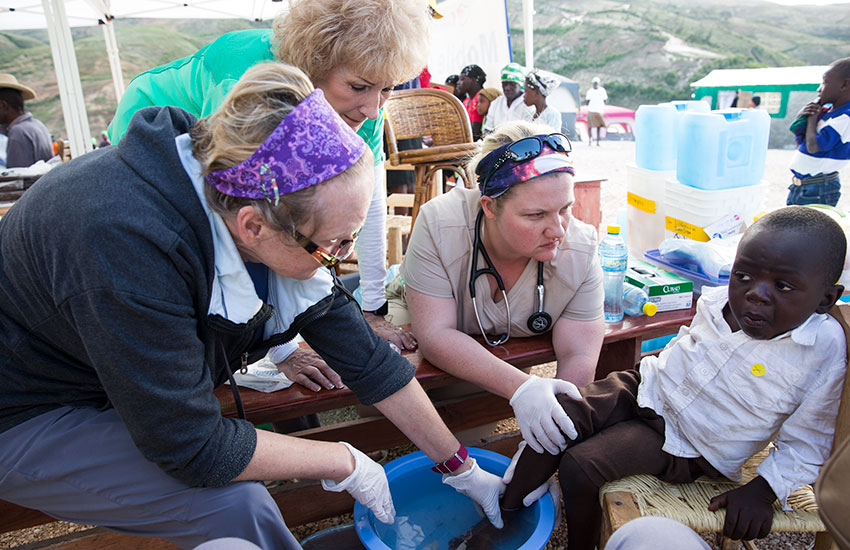 The little boy (below) is Mikensen; he was severely burned, when he had a seizure and fell into a fire several months ago. He was sent to a "clinic" up in the mountains. The skin burns were still in bad shape when we saw him at the clinic. His neck is in horrible condition and will need to have "releases" done by an American medical team. We will keep you updated on Mikensen. Thank you, partners, who have given towards our Mobile Medical Clinics, and those who have sponsored clinics!! Great is your reward in Heaven!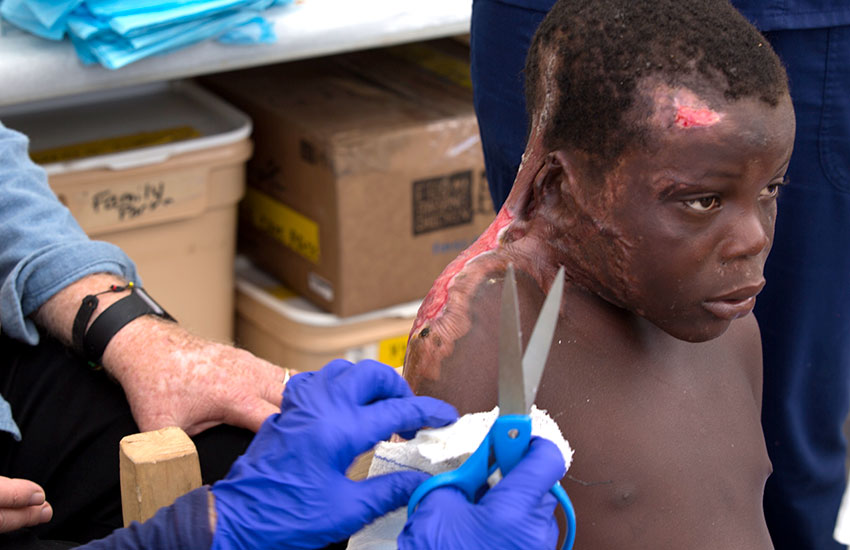 In one area, we tested many people for eyeglasses. One elderly woman began to cry as she could see clearly through her glasses! We want to thank MAP International for their remarkable medicines and eyeglasses that they donated for this clinic.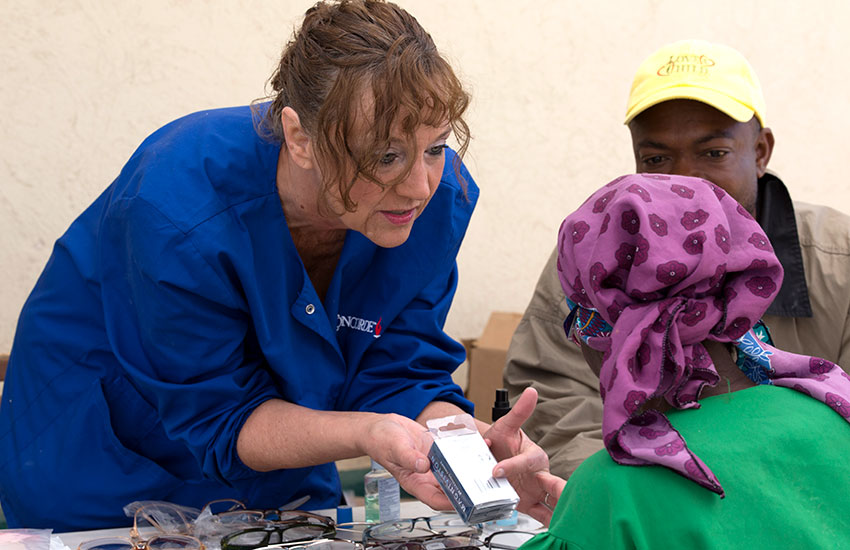 We held a church service each night. The volunteer medical team and the Haitians worshiped, praised and sang together. The Mobile Medical Clinic in Peyi Pouri was life-changing for the Haitians as well as the volunteer team.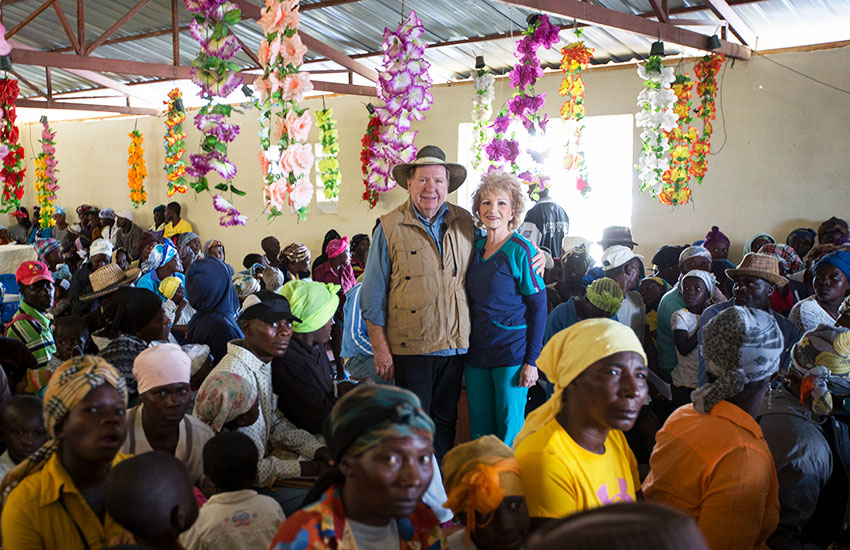 Over four days of the clinic, we treated 1,870 people. We distributed 8,541 medications to those who came to the clinic. We cared for 83 in wound care, gave eyeglasses to 168 people, and had 11 conversions to Christ! We really had a great team, which included three Haitian doctors and our volunteer medical team from the States. With us were (names not necessarily in order) Debbie Click, Travis Groves, Renelle Cancilla- Martin, Jessica Mowery, Brandon Hoyme, Becky Kalb, NP, Dr. Pat Webster, Dawn Watson, ARNP, Angelina Covington, RN and Shawnacy McGuire! Even with the high winds and frigid cold, it was the best Mobile Medical Clinic we've ever held.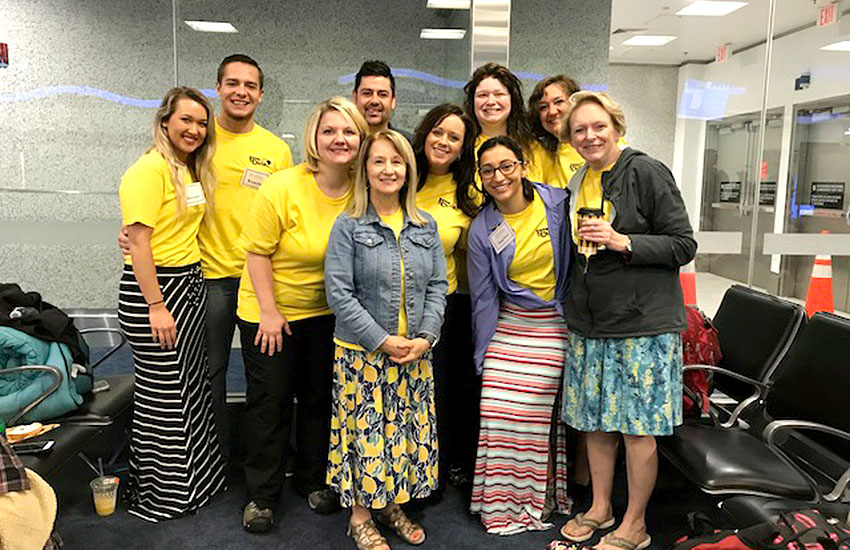 Please consider contributing to our Special Needs List that saves lives in Haiti.
You can sponsor a family pack of medicine, giving basic over-the-counter medication and supplies for only $20.
For only $52 you can deworm 300 children that desperately need it.
Your gift of $1,000 will sponsor a Mobile Medical Clinic for a remote village. This includes medicine, vitamins, and other supplies.
A gift of any amount will help us provide emergency care, like sending someone to the hospital. Please consider how you can improve the life of someone in Haiti.
Please prayerfully consider becoming a partner, as the need is far greater today than ever before. You may give securely online, or if you would like to speak directly to one of our staff members, please call 239-210-6107 or email us at info@lachaiti.org.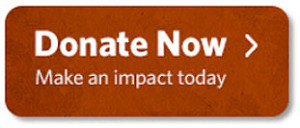 We also have a great burden for medical professionals for some of our upcoming trips to remote villages. Please consider becoming a team member on one of our Mobile Medical Clinic trips to Haiti. We need doctors, nurses, and dentists, but we need "hands-on workers" too. Please contact Shar at (239) 210-6107, if you are in good health and interested in a life-changing trip.
We desperately need cloth chucks (padded blue disposable underpads), adult diapers, pain creams and some wheelchairs. If you can help provide any of these items, please send to our Love A Child Worldwide Missions Office at the following address:
Love A Child
12411 Commerce Lakes Drive
Fort Myers, Florida 33913-8664
God bless you and thank you so much for your compassion, on behalf of the poor in Haiti.
Sherry