May 31, 2018
"Fear thou not; I am with thee: be not dismayed; for I am thy God: I will strengthen thee; yea, I will help thee; yea, I will uphold thee with the right hand of my righteousness."
— Isaiah 41:10
Most Haitians in the rural and poor areas cook their food in a big pot over a "3-rock cooking fire." This is the traditional method of cooking for the poor. The three-rock fire can be set up just about anywhere. It only requires three suitable stones of the same height on which a cooking pot can be balanced over the fire. Though practical for the poor, it comes with many dangers.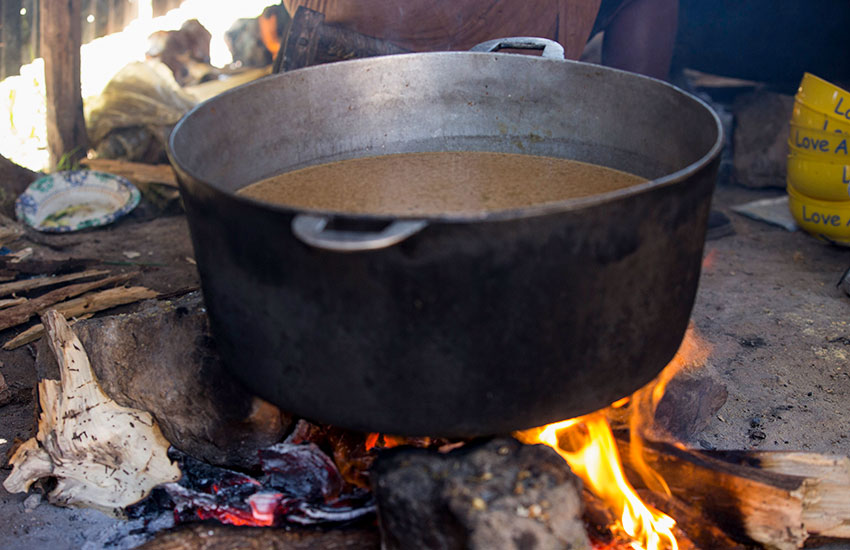 One of the worst accident that we see is of a child falling into the family cook pot or fires, and suffering extensive burns. If this isn't bad enough, there are no emergency medical clinic in these areas, so the burn victim receives little or no care. They often turn to the local voodoo houngans for help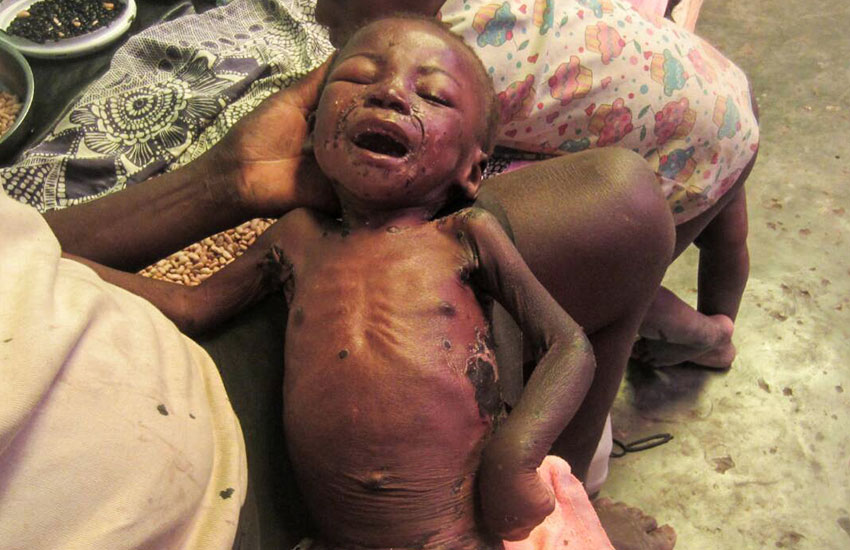 Several children at our Love A Child Children's Home has suffered terribly from burns as toddlers, either by accident or abuse by a family member. For the children with the most severe and disfiguring burns; and with resulting scar tissue, we have been able to send to the states for continued surgeries at Shriners Hospital.
Dimelia –
This beautiful child fell into a charcoal fire and a boiling pot of cornmeal. She doesn't remember the accident, as she was very young. She remained in the hospital for eight months. When she was well enough to leave, her father brought her to us and asked if could take her. That was almost 12 years ago.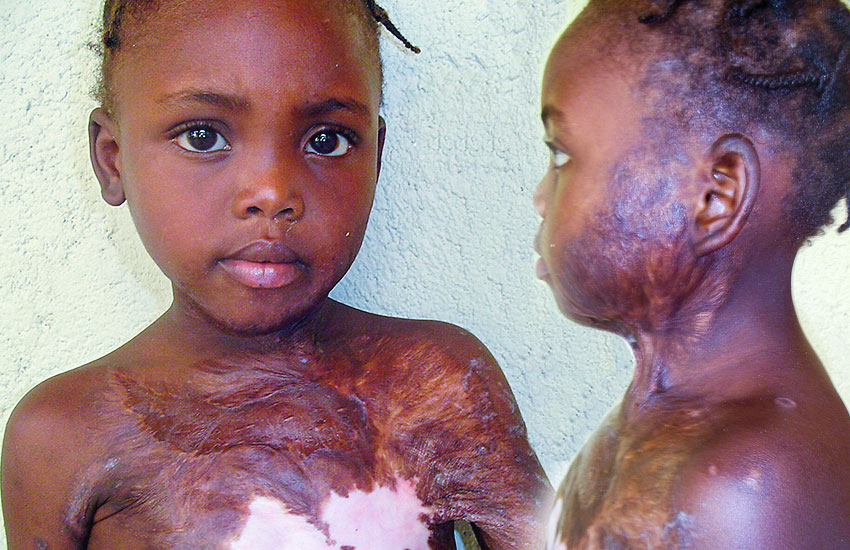 Dimelia has faced many surgeries since she came to live at our Children's Home. Over the last 12 years, she has returned to Shriners Hospital in Boston to have several operations to reduce and release her scar tissue.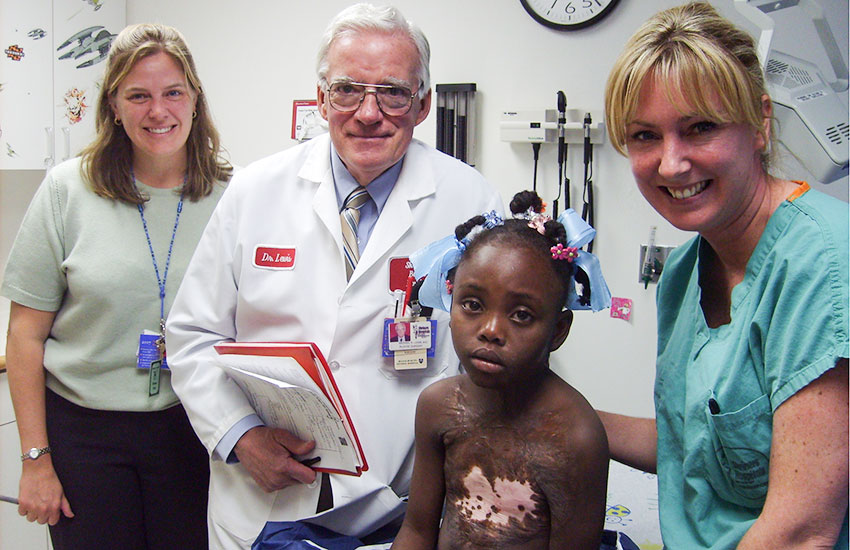 During her many trips to the Shriners Burn Center, she lived with wonderful host moms, and she attended public school. Dimelia is now 17, a devout Christian, and is going to school in Boston and learning to speak English very well.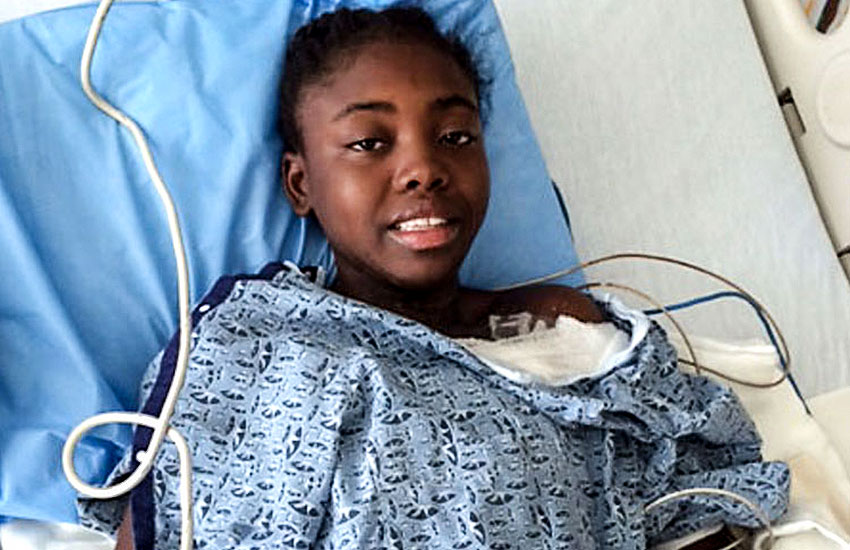 This young girl is growing up and has had the opportunity to experience American life, even a school prom. Last summer, she visited New York City with our young Love A Child missionary, Kaeli Fletcher. She still needs some laser treatments, and then, she will come back to her "Haitian family." She is just a jewel, and we love her and miss her so much!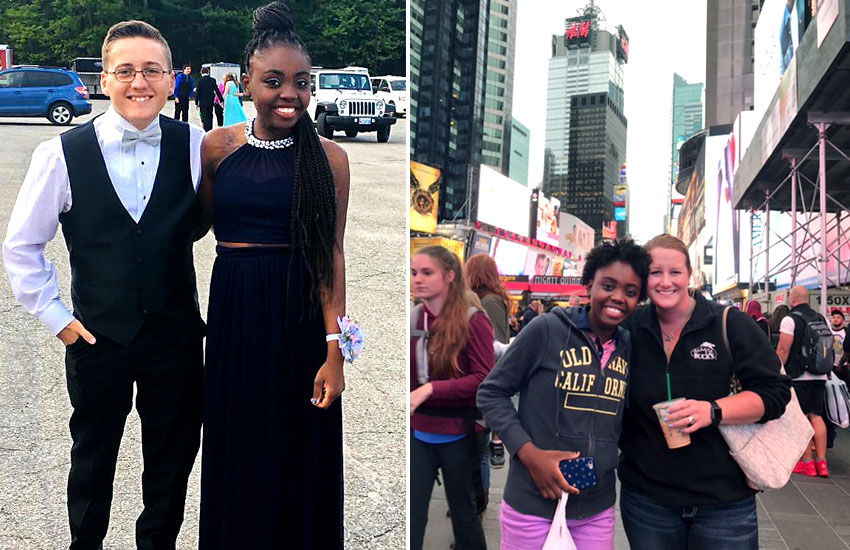 We have two young boys who came to live at our children's home several years ago. Both of these little boys suffered severe abuse at the hands of their Voodoo practicing fathers.
Colin –
Colin's stepfather was a voodoo man, wanted to punish Colin for taking the last handful of food, so he held Colin's hand in the hot charcoal fire to teach him a lesson. He did not receive any medical care, so his hand became terribly infected by the time he came to live at our Love A Child Children's Home. With a lot of medical care, he is healing but may need additional medical attention as he grows.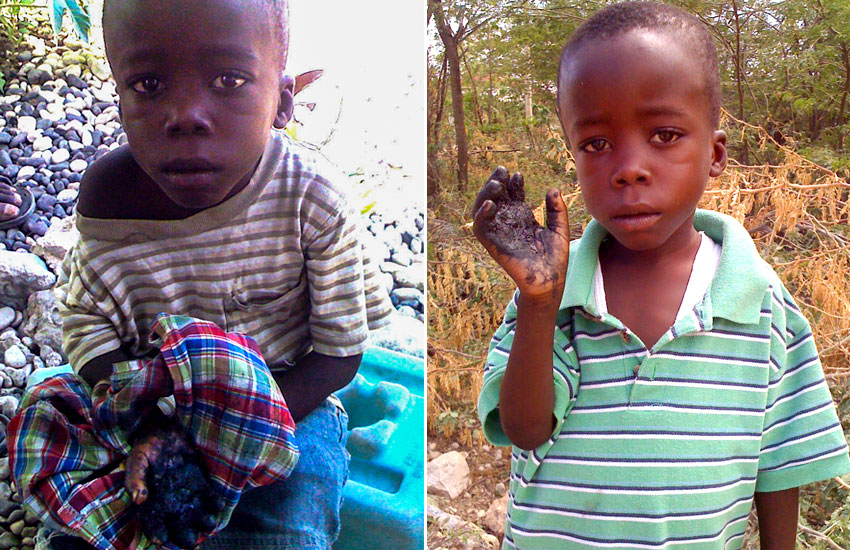 He received a lot of love and soon had an appetite when he realized that he wasn't going to be beaten or burned ever again over food. With a lot of medical care, he is healing but may need additional medical attention as he grows.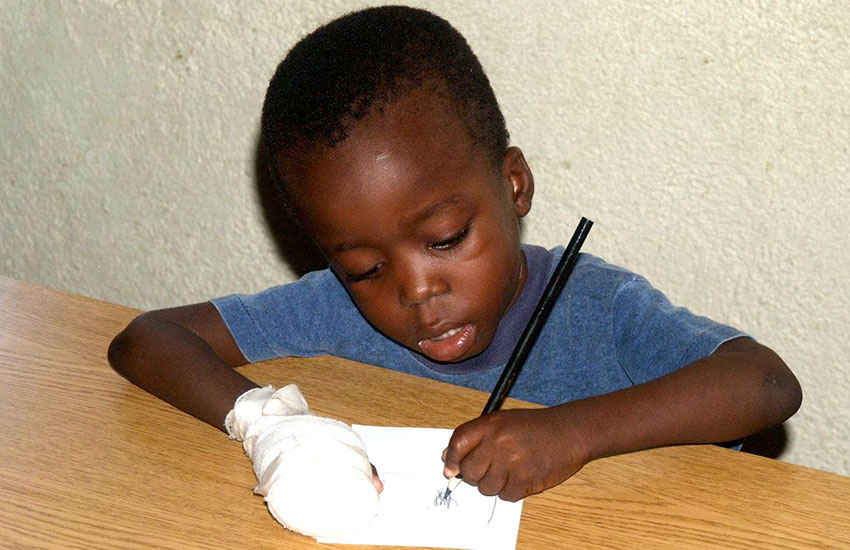 Colin has received excellent medical care here in Haiti and has healed well. He may need additional medical attention as he grows, but now he is going to school and reading and writing.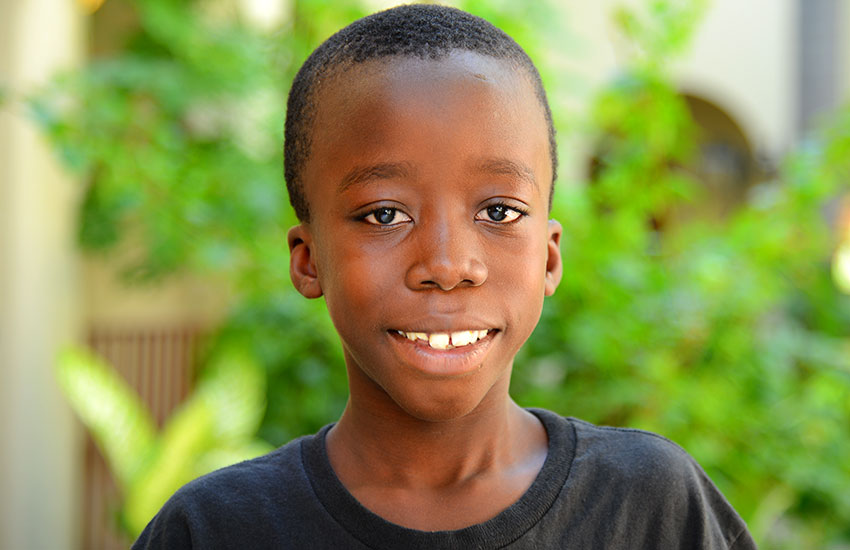 Lionel –
This young boy Lionel was found wandering the streets. He was living with his voodoo father, and his mother had died. His father got angry and held his son's hand in boiling water until the skin fell off. The police found him with his right hand badly burned. Haiti's Department of Social Services brought him to our Love A Child Children's Home. He received immediate medical attention.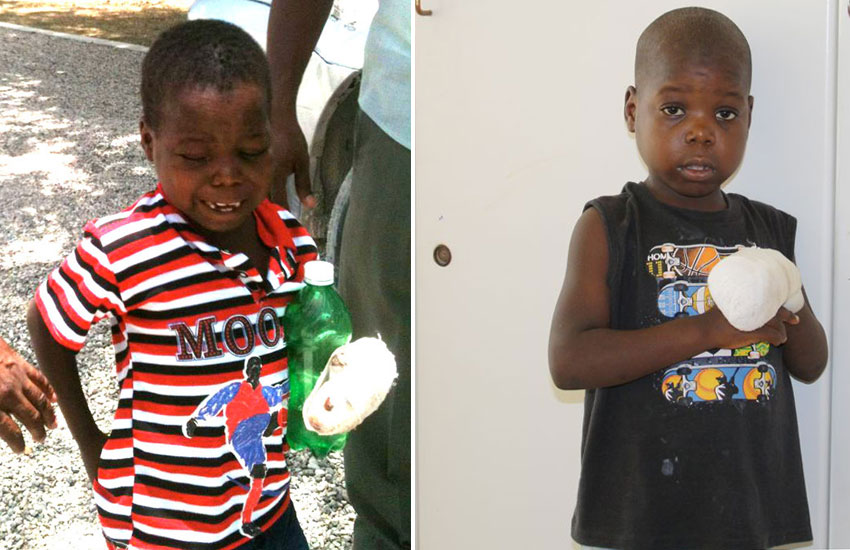 Lionel was welcomed into our Love A Child family, and he has received the needed medical care for his severely burned hand. His hand still needs work, but it is so much better than when he first arrived. He was given three hot, nourishing meals each day and lots of love. Lionel has had several surgeries already, but two of his fingers were still growing together.
His latest surgery has given him a higher chance of having much better use of his left hand, and hopefully, he will not need additional medical treatment.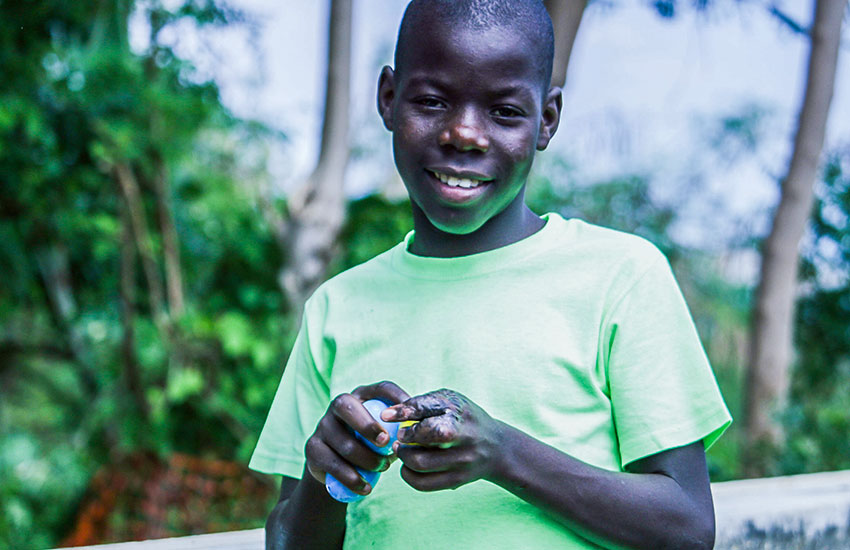 We often discover children who were severely burned when we travel with our Mobile Medical Clinic into the "Regions Beyond." Often these are the worst cases because they didn't receive medical attention right away. Such is the case of this young boy…
Mikenson –
This sweet boy suffered severe burns when he had a seizure and fell into a fire many months ago (September 2017). He was sent to a "clinic" up in the mountains, which means we received very little "medical" care.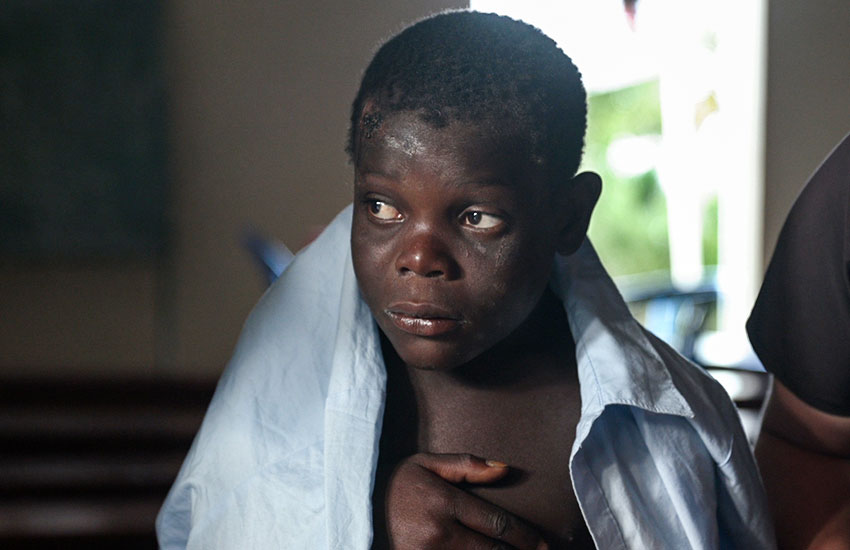 The burned skin was still in terrible shape when we saw him at a Mobile Medical Clinic in Peyi Pouri in March of this year. His neck and the left side of his face were terribly disfigured.
His condition cannot be treated here in Haiti, as it is so severe and debilitating. He will need to have "releases" done by an American medical team. These procedures will be similar to what Dimelia had to endure for several years.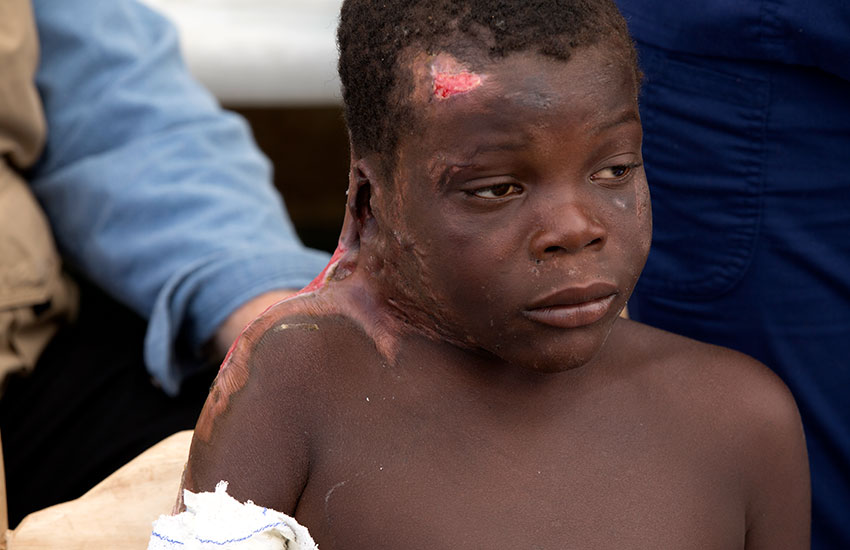 Right now we are trying to get his birth certificate and passport in order, but we are running into some problems. We want to send him to Shriners Burn Center in Boston, MA where they do remarkable work for children with burns. We will need a host family in the Boston area too. As soon as we get his Visa, he is "good to go!" Let us know if you are interested in hosting Mikenson.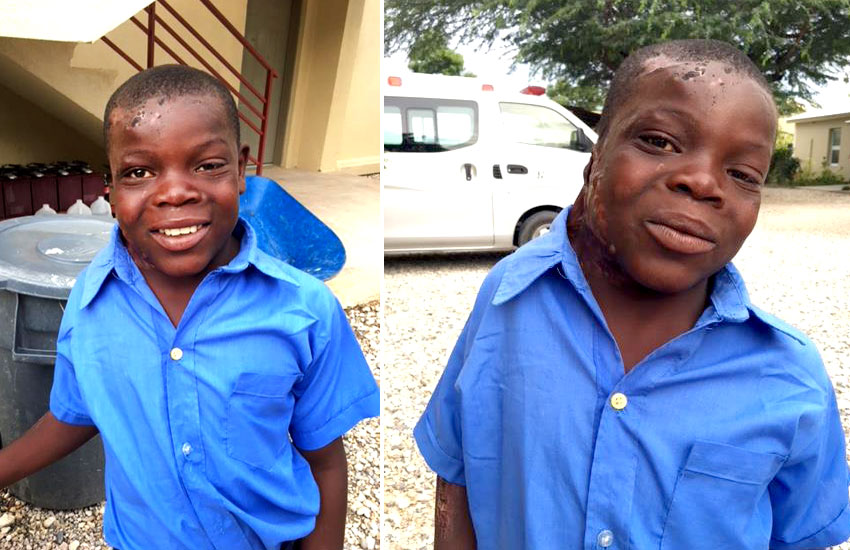 As long as poor Haitian families continue to cook their meals on their "3-rock stoves," we will continue to see many more cases such as these. There are solutions, and we need to show them alternatives. One option is the use of "rocket stoves" (as shown below) that require very little fuel and is an enclosed fire. Alternative options would not only help keep children safe but would also significantly reduce the need to cut down Haiti's few remaining trees for fuel. If trees are allowed to grow, then erosion can be stopped, and overall make Haiti more livable by its 11+ million people.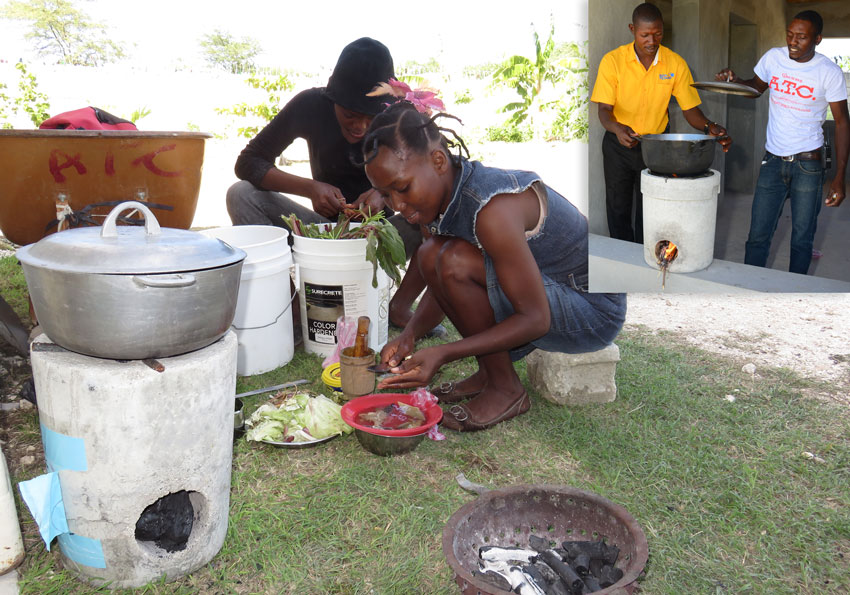 We want to thank our partners and all of you who have helped many of our Haitian children receive critical care in the states. You are saving lives each day! Please donate now, and you will make such a difference in the lives of these poor children.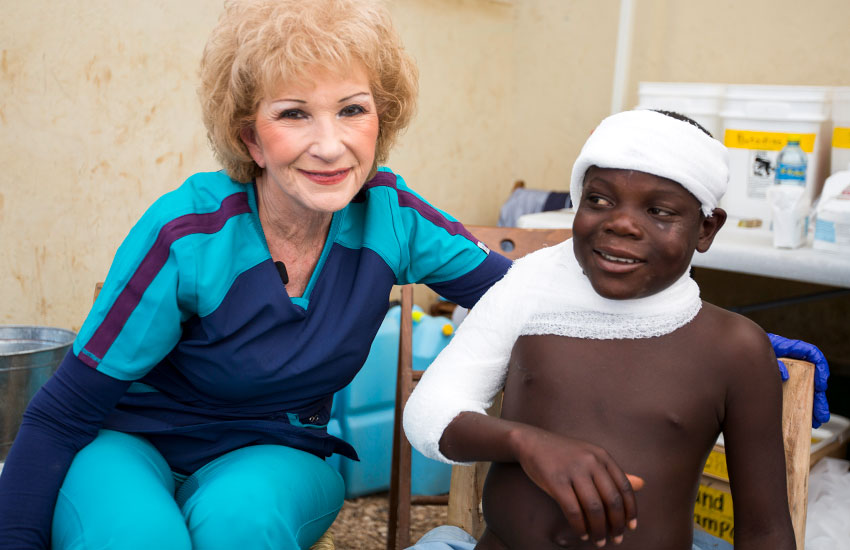 We have poor children who need medical treatment in the states. If it is in your heart to sponsor a child's visit for medical care outside of Haiti, we are most grateful. Caring for sick children and those in need of surgeries is very expensive, if you would like to help sponsor one of these children, or would like to speak directly to one of our staff members, please call: 239-210-6107 or email us at [email protected]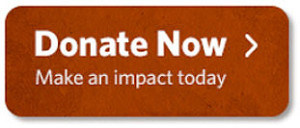 God bless you and thank you so much for your compassion, on behalf of the poor children in Haiti.
Sherry