"She stretcheth out her hand to the poor; yea, she reacheth forth her hands to the needy… Strength and honor are her clothing; and she shall rejoice in time to come. She openeth her mouth with wisdom; and in her tongue is the law of kindness."
— Proverbs 31:20,25-26
A life of poverty is deeply rooted in generations of women and mothers in Haiti. Women living in the Haitian culture are often abused in their everyday lives. It is difficult at every turn, and many women do not survive the challenges of life and motherhood. So many children are orphaned after their mothers pass away. As often happens, the husband or family members (usually the Grandma) are unable to care for a newborn or other small children. This poverty and loss are what many of our orphaned children experienced before coming to our Love A Child Children's Home.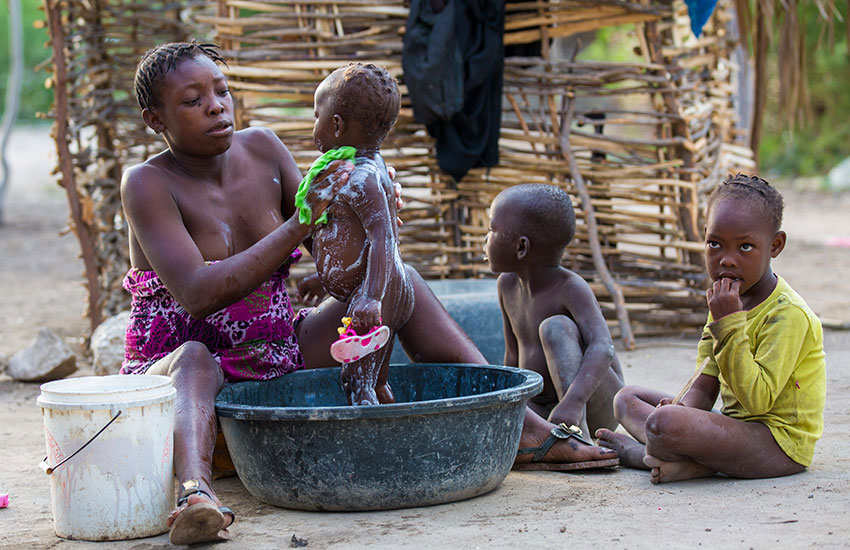 In the "regions beyond," women have suffered through generations of poverty; no education, no health care and too many children. Some women will often have a large family of at least a half a dozen children, as not all of them will survive. Mothers want to make sure that there will be children who will take care of her when she becomes elderly.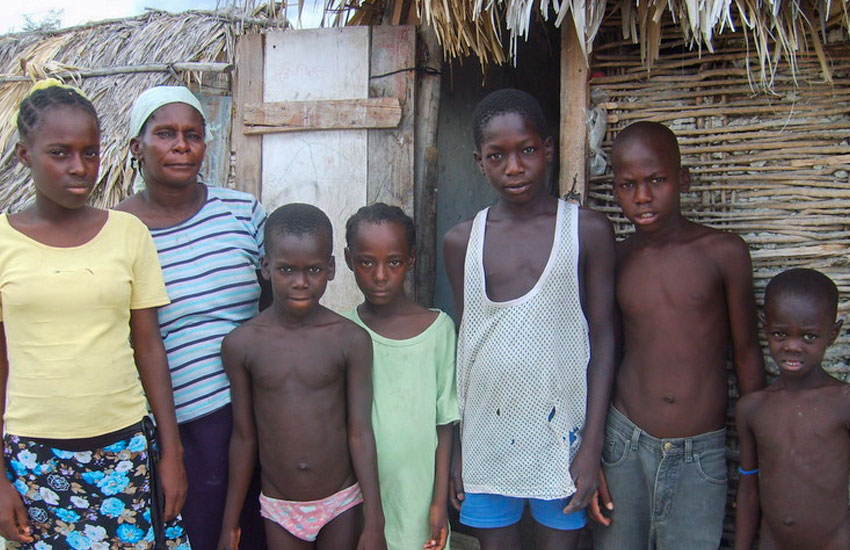 There is an unending cycle of poverty that Haitian women cannot escape. Though some women may have a husband or a partner, many of them are abandoned. This abandonment of fathers leaves many mothers without any support to help take care of all their children. These poor mothers struggle to feed and educate them, as they know without an education their children will be stuck in the same cycle of poverty. Often the mothers are sick, and it is the little children that carry the burden of housework, cooking and caring for the mother, as well as younger siblings.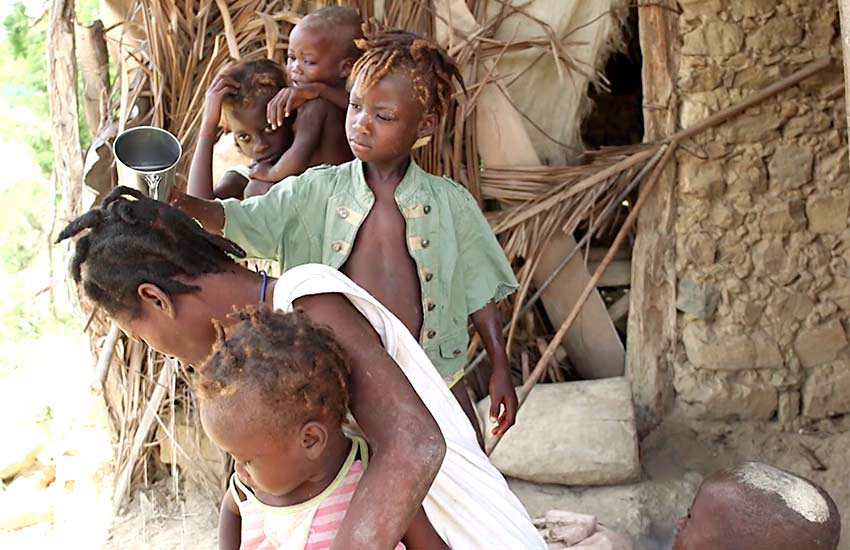 The women become the thread and strength of Haitian society, but they are often denied the opportunities they need to build a better life for their families. With so many families with the mother as the head of the household, it is a very tough life for Haitian women.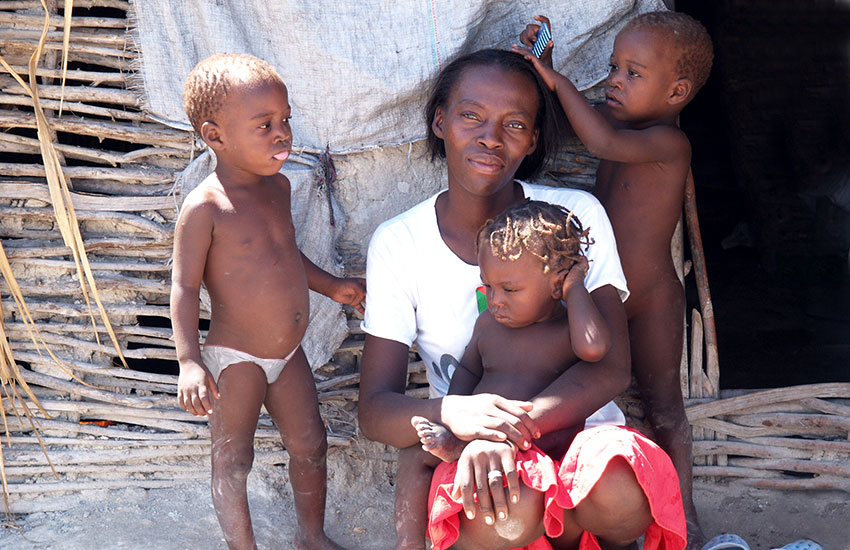 At Love A Child, we are doing everything we can to improve the condition of mothers through our Feeding Program and our Healthy Mother and Baby Outreach, so that they are having healthy babies in a clean, safe environment. Most Haitian women in our area live in small mud huts they call "Kaypay," and their babies are born on the dirt floor.
This precious lady had her baby in the village of Old Letant "all by herself." The baby was born on a mud hut floor, and it is a miracle that infection did not set in. When our missionary Kaeli found out, she went to Old Letant to make sure the lady didn't have a fever, and the baby was okay. The lady had not breastfed her baby yet. She also did not want to leave her mud hut for three months and had buried the placenta inside her hut, due to superstitions and cultural reasons. She had cut the umbilical cord with a dirty razor.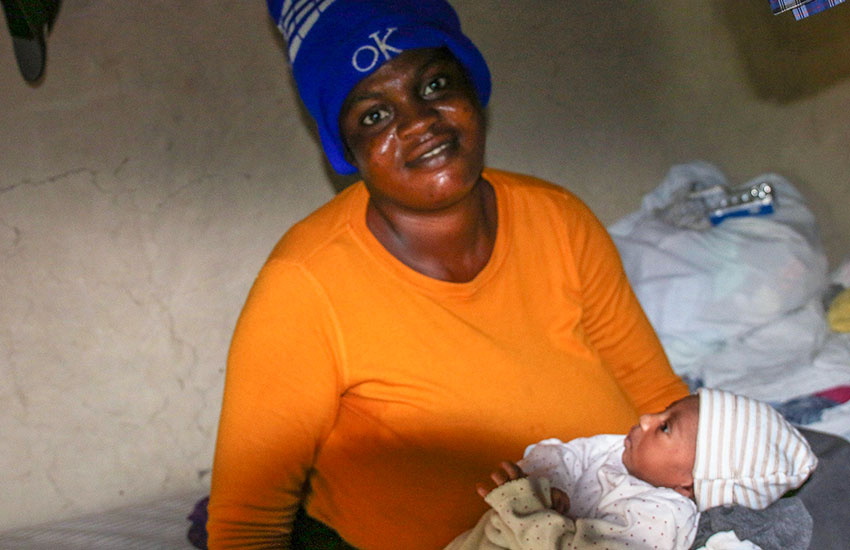 Haiti is the poorest country in the western hemisphere, so to be a mother in Haiti is very difficult and exhausting. There are very few medical facilities in all of Haiti, and most of them are too far away for people from the mountains to travel. So the poor mothers have no place to go to seek prenatal care. Our Maternity Clinic and our Malnutrition Center see many women who are too poor to go to a medical facility, but we are doing everything we can to help pregnant mothers in our area become educated and healthy throughout their pregnancies and beyond. We will be opening our new Birthing and Learning Center for Women soon, and we are so excited for what this will mean for pregnant women and their babies here in Haiti.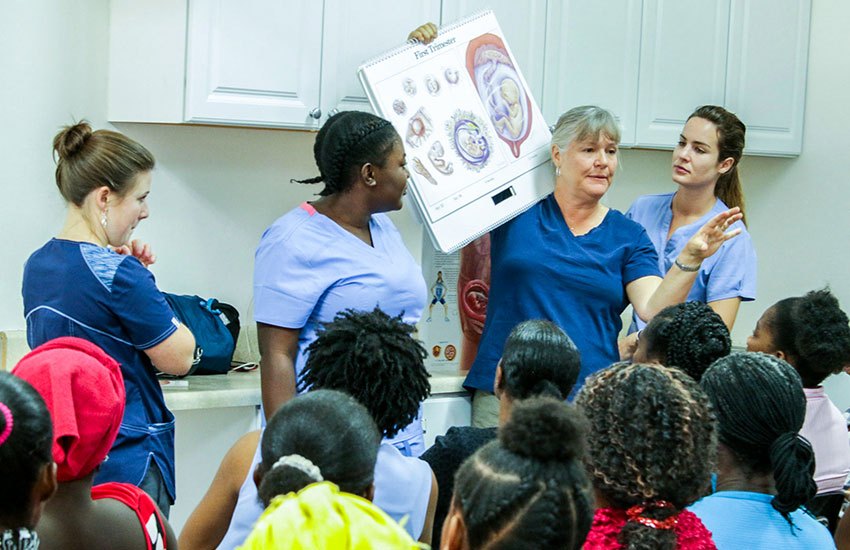 Neonatal mortality is one of the top ten causes of infant deaths in Haiti. Most women in the "regions beyond" have no access to basic health services. Only about a third of the women have their babies in a health care facility, which accounts for the high rate of maternal mortality. There has been some improvement, as more poor women are now receiving training in prenatal and postnatal care, through medical facilities like our Love A Child Maternity Clinic.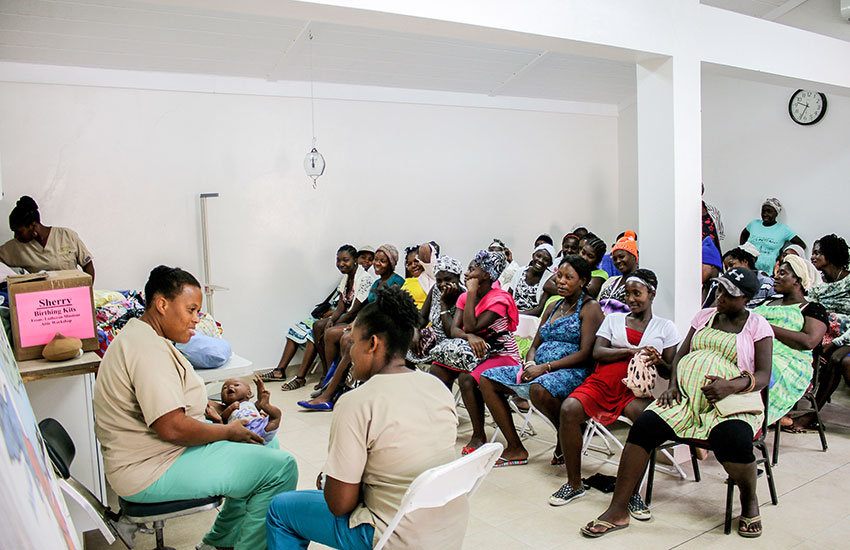 Here at Love A Child, we are working on programs that will help these poor mothers have an income to support their families. If they can buy food for their families, they have a much higher chance of survival.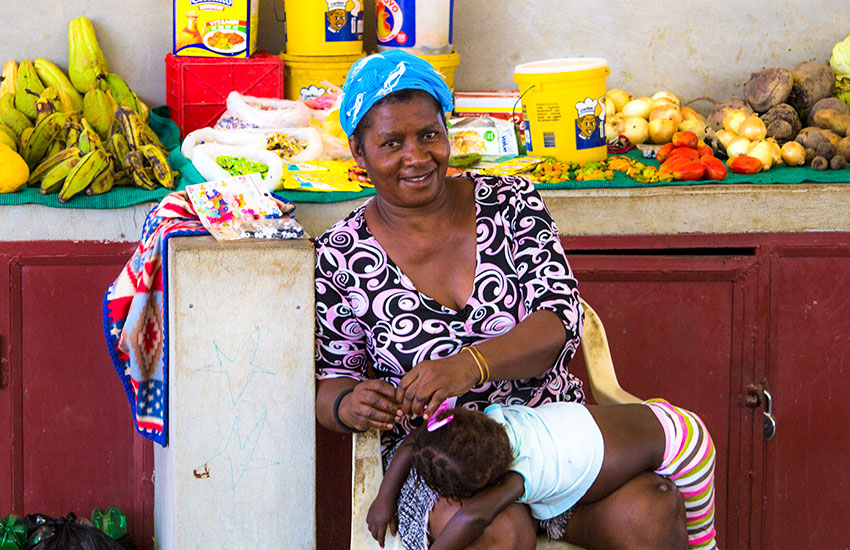 We recently started a program in the poor village of Sapaterre, which gives some of the women in the village an opportunity to make an income so they can take better care of their families.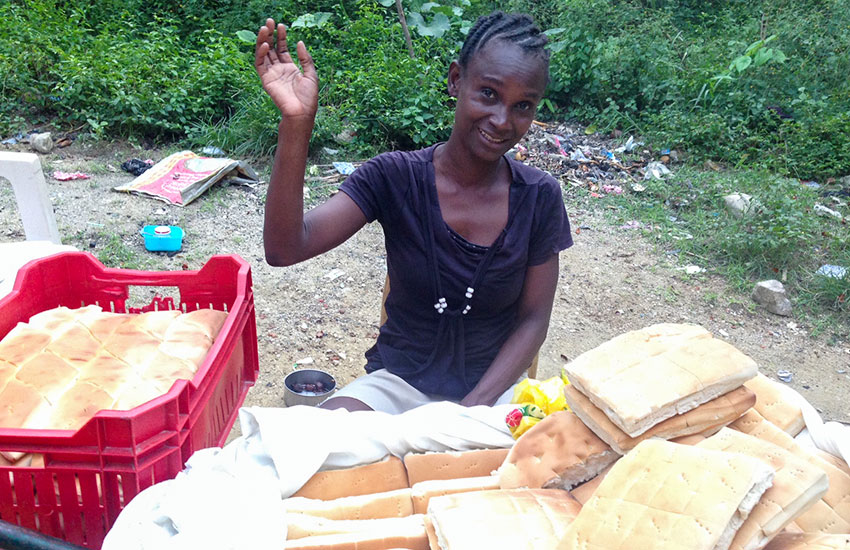 When we first came to Sapaterre, we found many mothers and children making "mud cookies" to sell and to eat. We created jobs for several mothers, and it has been a blessing to see them sell clothing, shoes and other items, rather than mud cookies. We send food to them on a regular basis now. "We cannot do everything, but together, we can do something!"
There is so much more we can do for the poor women in Haiti. Delivering food to poor villages each month, and developing health care facilities to treat pregnant women is already improving the life expectancies of mothers and babies. But there is even more we can do.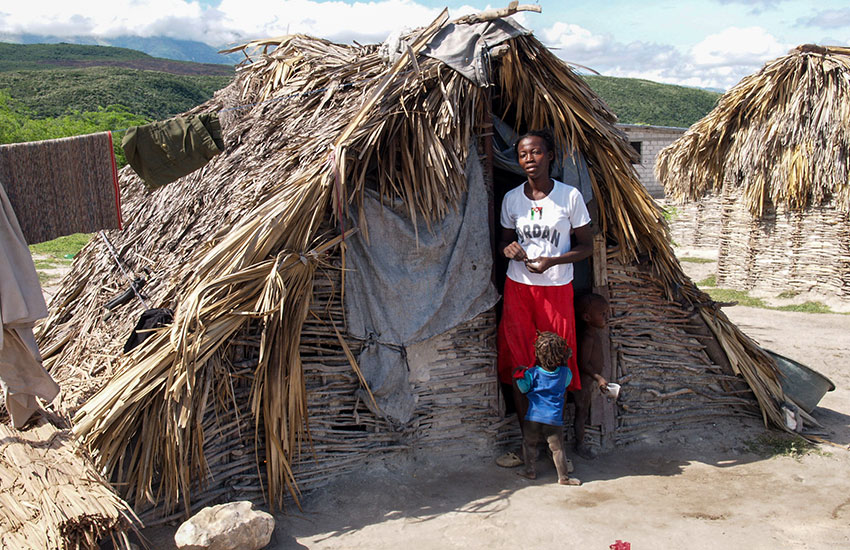 We want to lift these wonderful Haitian women and mothers out of the extreme poverty in which they have lived for generations. These women are hardworking people who want a better life for their children. They want to feed their children with better foods, and they want to send their children to school and have basic clothing needs as they grow up. In a sense, they want for their children what any poor mother wants… a better life than they have now.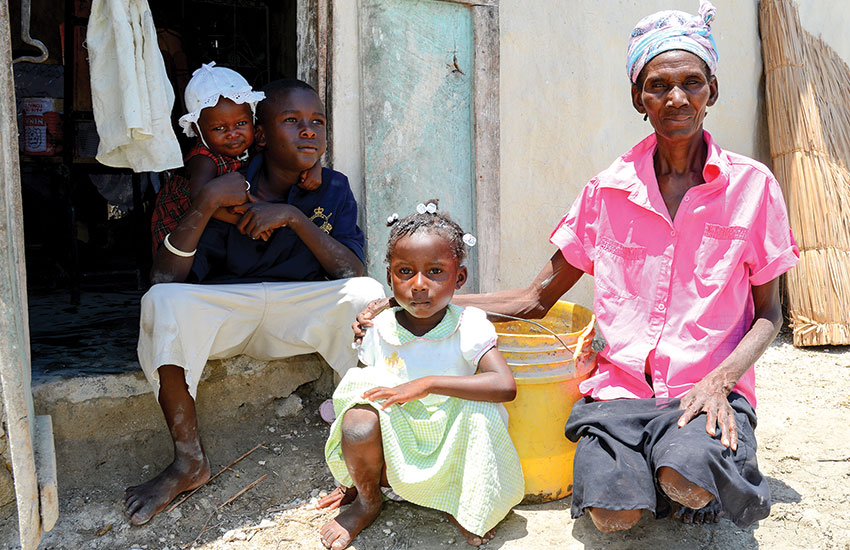 Please pray, and consider contributing to any of our programs that help poor mothers improve their lives and have a better future for their children. You may contact our office in the States at 239-210-6107, and tell them you would like to make a difference in the lives of so many mothers in Haiti! Our programs are changing lives every single day.
You may give securely online, or if you would like to speak
directly to one of our staff members, please call
239-210-6107 or email us at info@lachaiti.org.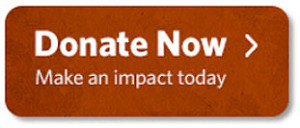 God Bless you,
Sherry