"For the poor shall never cease out of the land: therefore I command thee, saying, Thou shalt open thine hand wide unto thy brother, to thy poor, and to thy needy, in thy land."
— Deuteronomy 15:11
In the garbage dumps of Cité Soleil, or in the mountains and beyond, many Haitian people are so poor that they have no resources to find a clean and safe place to live with their families. There is no place they can call home. Those who do find some shelter; it may be an abandoned freight container in the smoky, stinking garbage dump.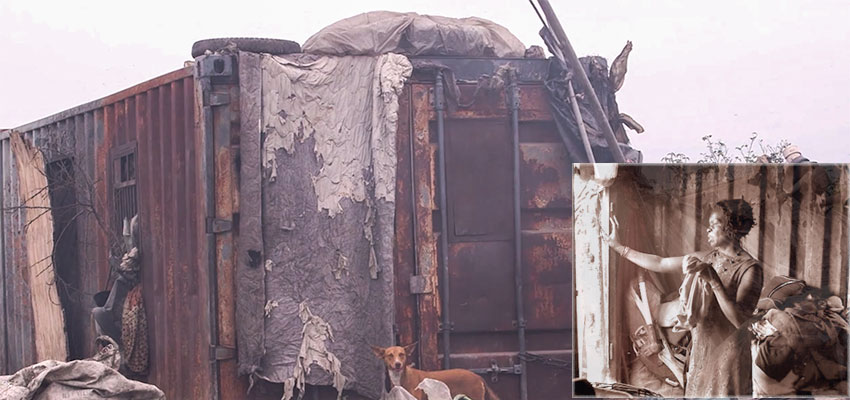 Often people make their home from scraps of plastic and vinyl signs to protect them from the searing heat or flooding rains. They use anything they can find to build a shelter for their family. It breaks our heart to see people living in these conditions.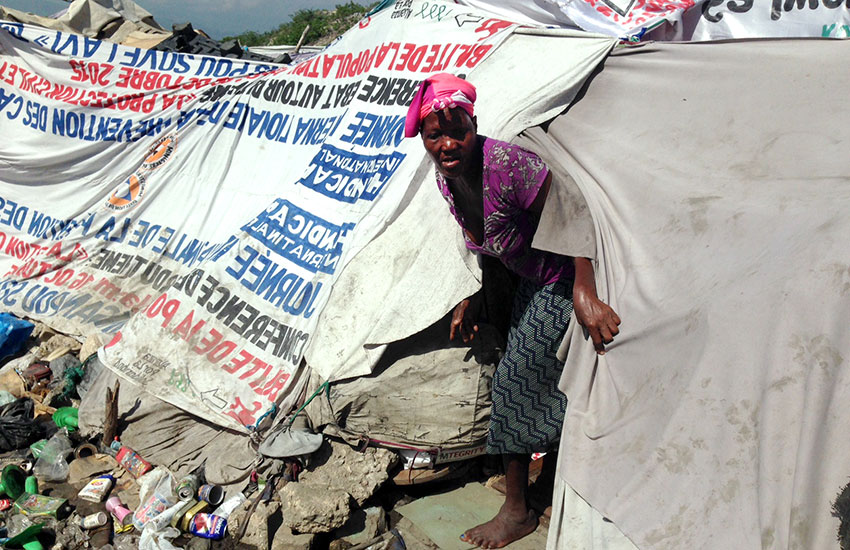 At Love A Child after the 2010 earthquake, there were hundreds of thousands of people who lost their homes. In many cases, the houses were broken cinder blocks clinging to the side of the mountains of Port-au-Prince. Some people also lost their homes when they were wiped out during one of the many hurricanes that crossed over Haiti. Housing in Haiti has always been a huge problem because of the overwhelming poverty. Poor people cannot afford to buy a home, or a piece of land to put up a house.
Many years ago, Love A Child was given a large parcel of land, but how were we to use it to serve God's kingdom best? Looking over the many acres of scrub, Bobby had a vision of hundreds of brightly colored houses. He saw beautiful homes on streets lined with lush gardens. Bobby had no idea where he was to find the people to live in them! All those years he waited, confident that God would eventually provide the answer.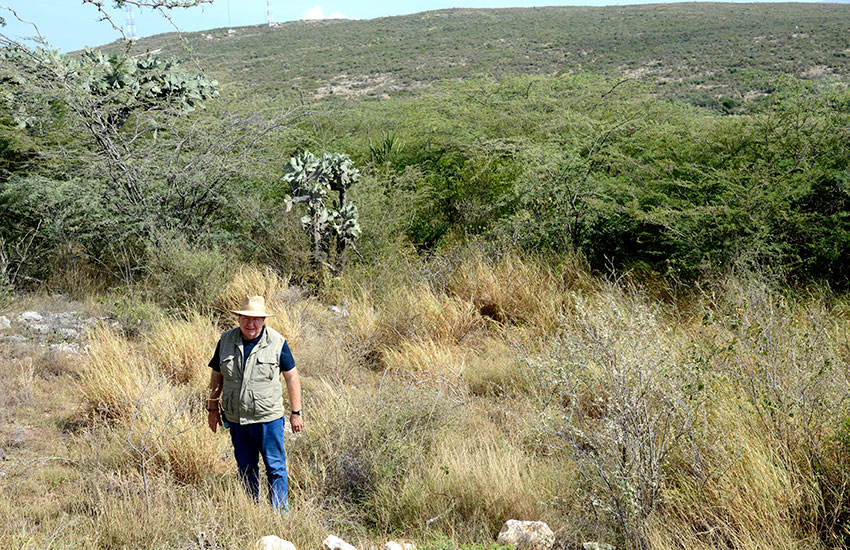 After the 2010 earthquake, and the many months of being a field hospital, and later Camp Hope, a tent village with all the survivors, which included many families and people with amputations, we knew we needed to do something to help all these people. At best, they would have struggled terribly and probably would not have survived, if their only choice was to return to where their homes had once stood. Bobby had his answer!!!
Miracle Village was Born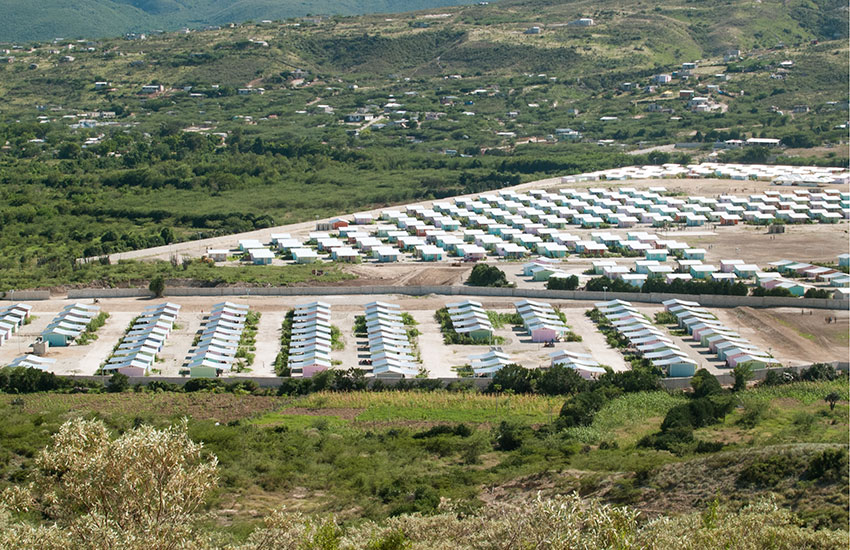 Miracle Village was born, giving thousands of displaced Haitians a home. Today, those same Haitians that had lost loved ones, lost limbs and lost all hope, have a new life. Hundreds of homes went up on the large parcel of land we had cleared for the new village. All the families who had been living in Camp Hope moved into these colorful houses, and they planted little gardens in front of the homes, allowing them to grow some food for their families.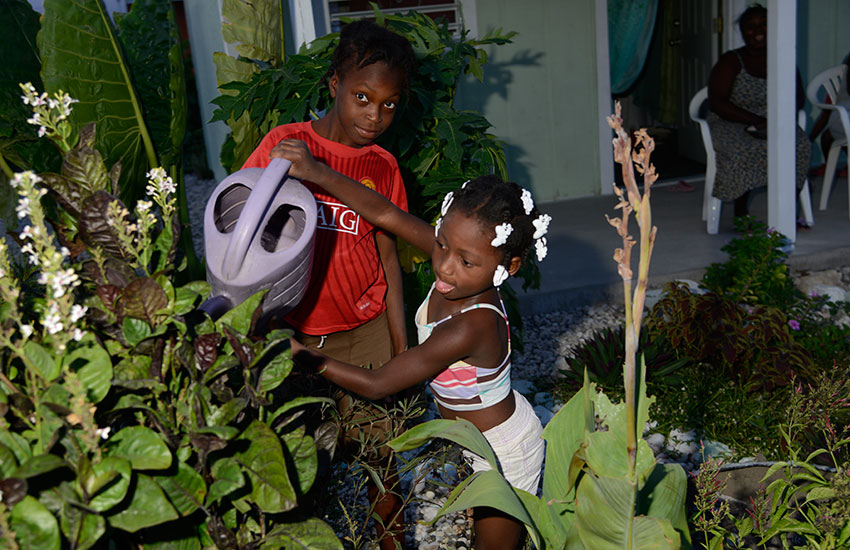 As the people settled in and restarted their lives in new homes, they became a growing community with hope for a future. A school was built for the children, a church for all to worship in, a fire station, a good source for clean drinking water, and even a marketplace that opened in 2014. Now this village and the surrounding area have become a very successful sustainability project helping Haitians to help themselves in so many ways. We thank Joyce Meyer Ministries – Hand of Hope, Jentezen Franklin, Pastor Randy and Life Church, the Hotes Foundation, Feed My Starving Children and many more that came to help save lives after the disaster and have supported these projects.
Miracle Village is Expanding Again
Miracle Village continues to grow! Each year we have added more homes for the poor Haitians that were living in unimaginable and dangerous conditions around Haiti, like the garbage dumps of Cité Soleil. In the last two years, we have added more than a dozen new homes in Miracle Village for the many poor Haitians who were struggling to feed and care for their families.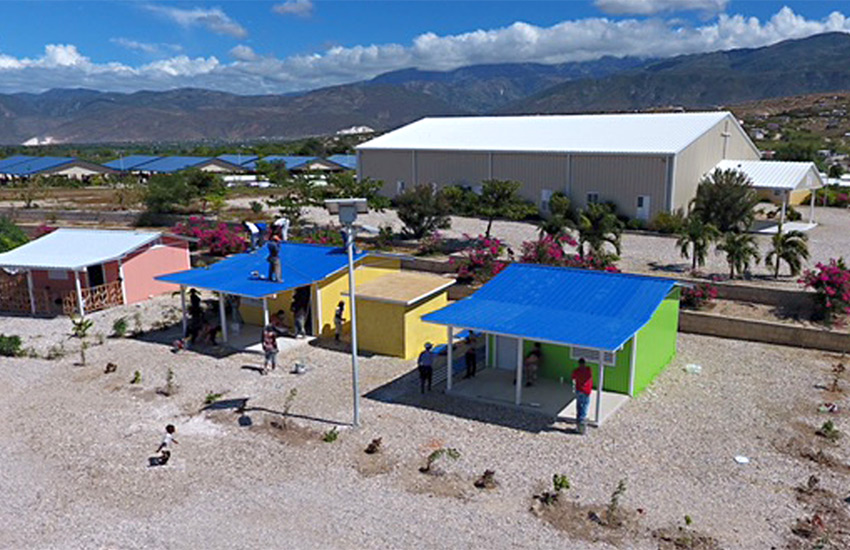 Recently, we received the money to build seven more houses in Miracle Village! These houses will mostly be for families who are living in the garbage dumps, Truttier and Rapatrié, in the most inhumane conditions we have ever seen in Haiti. We know these seven families personally.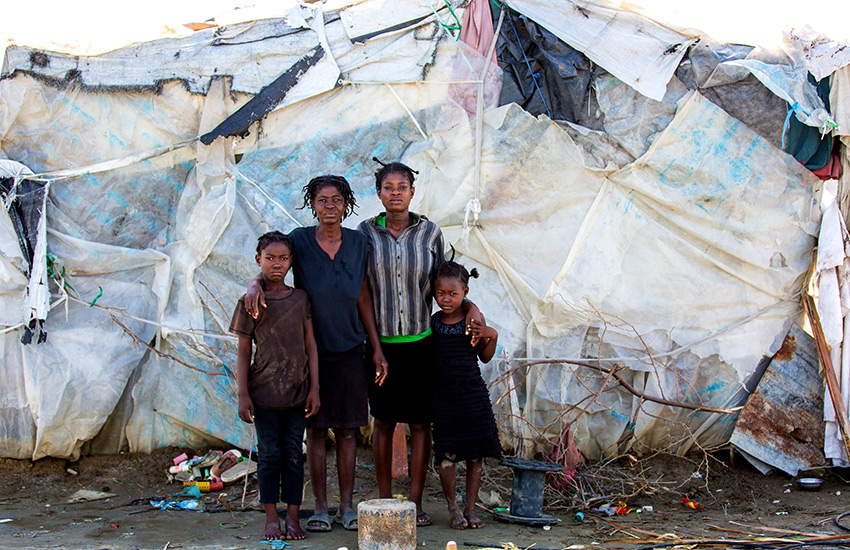 God bless our partners who funded these houses, and God bless Mark and Jesse Ostrander and our Haitian construction team, who were just great, and thank you all for your prayers and support!!!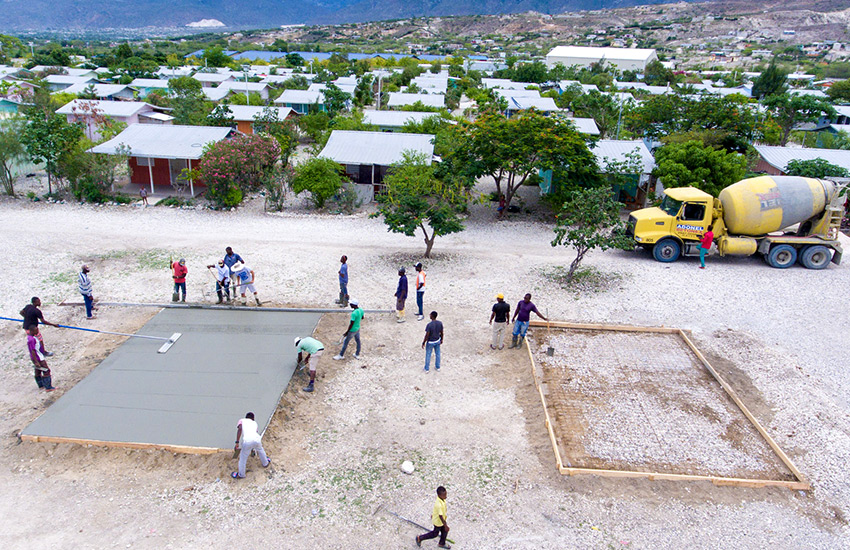 The team working on this project was from the state of Washington. Some of the team members have been here before. For the last three years, some of these people have also raised the money and built two houses every year in Miracle Village! The last two houses were for families from the garbage dumps too. These are amazing people and a fantastic team! Thank you to this great team from Washington: Dwight Spotts, Retired; Graeme Spotts, Paint Contractor; Jon Spotts, Auto Technician; Pam Hoog, RN; Terry Panagos, Contractor, and, of course, Mark and Jesse Ostrander, Team Leaders.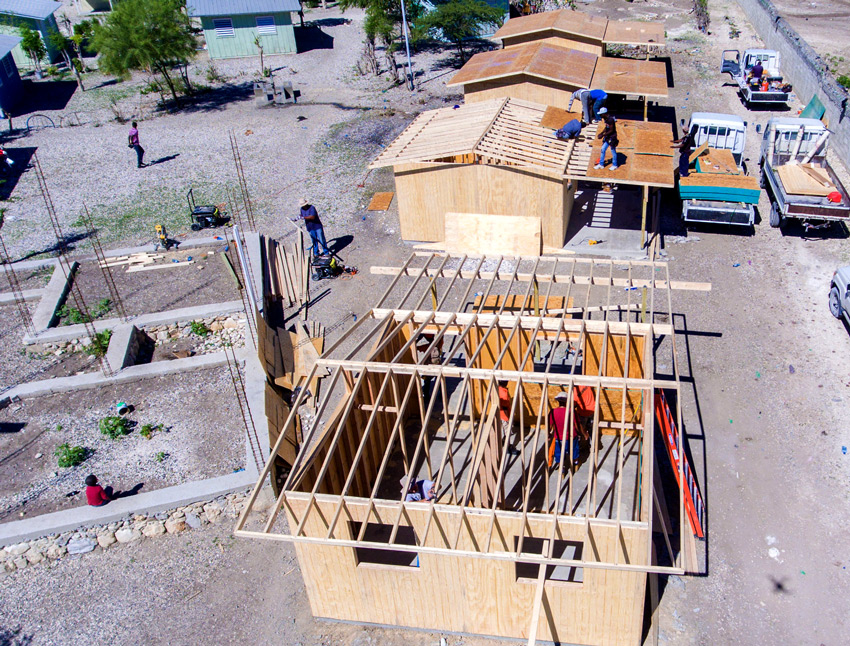 I don't think the U.N. could have built these houses any faster or better than this awesome volunteer group. The team has been working "non-stop" and has nearly completed the first four houses for the poor families that will live in them. (The families know nothing about this yet… what a surprise it will be!) They spent very long days constructing these wonderful houses here in Miracle Village! Pastor Mark and his volunteer team, along with some members of our Haitian construction team "walked the dog" every day! Just look at the houses going up for the poor. The people who will live in these houses are "the poorest of the poor."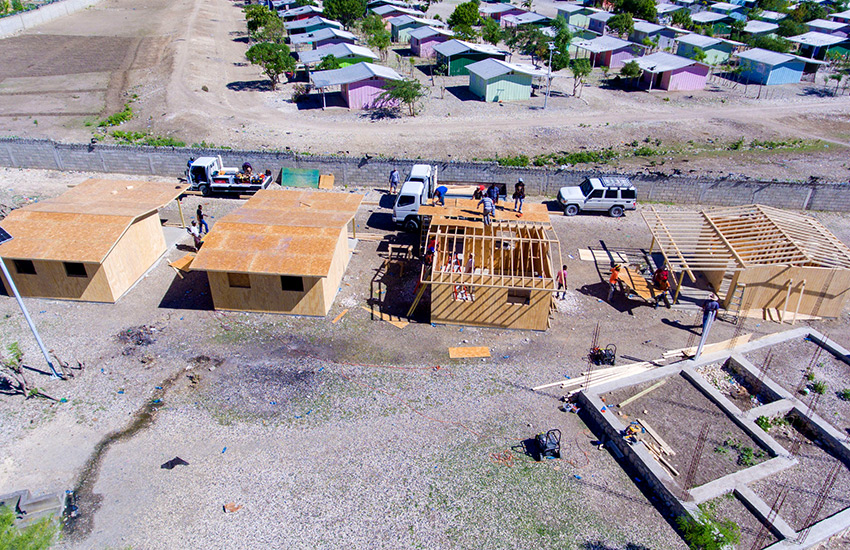 This great team now has five houses "nearly completed," and two houses painted, furnished and completed! They were an amazing team!!! We will be moving two very poor families into their new homes. One is Mario and his family. Mario was a young man who had been in trouble with the police years ago and was shot by the police many times and put in prison. While he was in jail, he was delivered from Voodoo. Mario has not been out long and decided to serve Jesus! The other family is a poor woman named Naomi. She has two children, but her husband is disabled… he was wounded during the earthquake. Somehow, she missed "getting a house" after the earthquake, and has been living with "family after family" since then! She will soon have a house for her family and a job!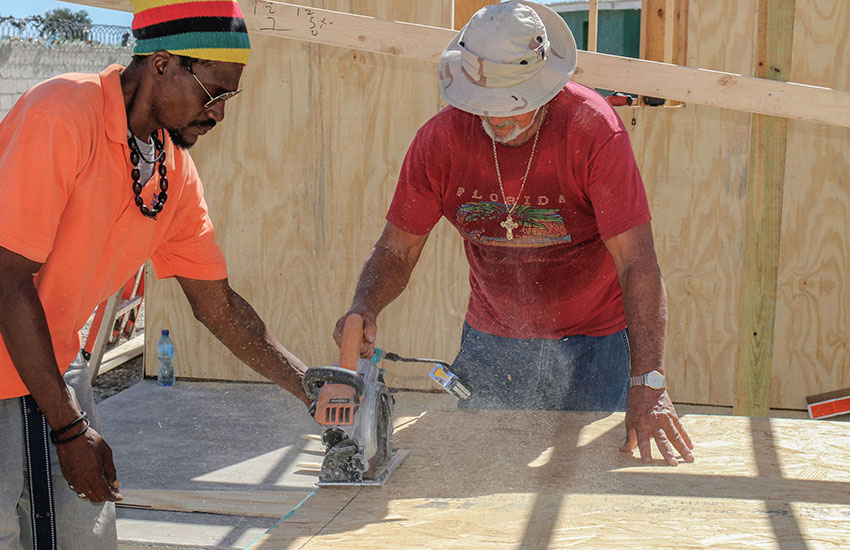 We wish to thank the following donors who were so generous in partnering with us to build these homes for the poor families from the garbage dump. Thank you, North Lake Presbyterian Church in The Villages, Florida, and the family of Bob and Patricia Hunt, in memory of their daughter Amy. The Hunts attend North Lake Presbyterian Church when they are in Florida during the winter. Tem Hiesberger is the coordinator for their very successful annual "Undie Sunday" drive, and last year the congregation came together to sponsor six houses for the Hurricane Matthew victims, but by the time they completed their fundraising, that project was nearly finished, so they made their donation to benefit families to move out of Truttier garbage dump.
"Every good gift and every perfect gift is from above, and cometh down from the Father of lights, with whom is no variableness, neither shadow of turning." — James 1:17
Do you want to build more houses in Miracle Village to help the "poorest of the poor?" If you would like to partner with us and help build houses for other Haitian families, please call and speak directly to one of our staff members, you may contact our Love A Child Office at 239-210-6107, or you can email us at info@lachaiti.org. If you are interested in sending a group of volunteers to help with our building projects, contact Sharleen Breshears at sharleen@lachaiti.org.  There is something for everyone to do!
If you would like to sponsor a new house in Miracle Village, please pray about becoming a partner,
as the need is far greater today than ever before. You may give securely online.
God will bless you back, 100-fold according to Psalms 41:1-3.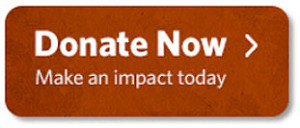 God bless you all,
Sherry