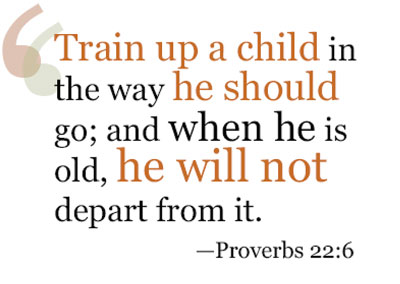 Love A Child's ministry fulfills its mission in part through building churches and Christian schools based on the vision God gave to Founders Bobby and Sherry Burnette more than 40 years ago. An education can be life-changing, not only for the children in third world countries like Haiti, but also for their families. At all 18 Love A Child (LAC) schools, the focus is on giving each child a sound Christian education. Additionally, each child in LAC schools receives a hot, nutritious meal every day.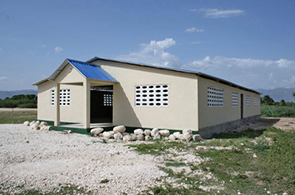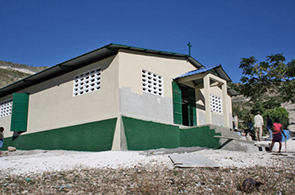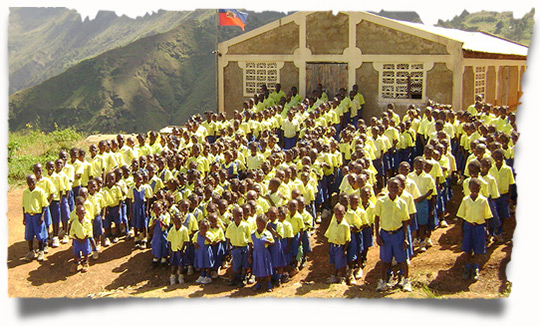 We feed over 8,500 children daily! Haitian children, like these standing proudly outside of our Savaan Pit School know they are fortunate to receive an education.

Whenever Love A Child builds a new school, sponsors are immediately sought for each child that will be in attendance. Haitian school children must wear a uniform because it is the law, so you can always spot one of ours by the bright blue and yellow uniform worn at LAC schools.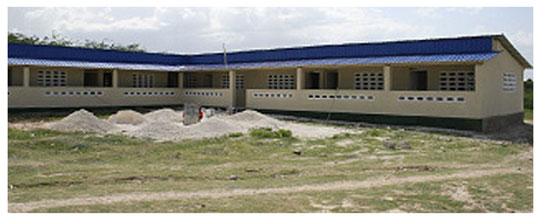 Most of the Love A Child schools also function as churches. This brings many positive benefits to local Haitian communities, including economic growth through jobs, helping improve family relationships, and promoting community engagement for the greater good.

Within the last two years, Love A Child was able to build new school/church buildings in the villages of Madamn Bauje, Cotin, La Roche, Peyi Pouri and the Dominican Republic. We now have 18 school directors and more than 240 teachers and staff. All of our teachers and staff are certified through L'Education Nationale et de la Formation Professionelle Haiti and meet very high standards.

Miracle Village Church on Solid Ground
We are very proud of our largest church project located in Miracle Village. To read the amazing story please click here.
The need for help in Haiti is great and we appreciate your support in making a difference in the lives of the impoverished!
If you would like to support or participate in a building project, please call our office at (239) 210-6107 or email our Florida office ([email protected]) for more details.