"For you have been my refuge, a strong tower against the foe." Psalms 61:3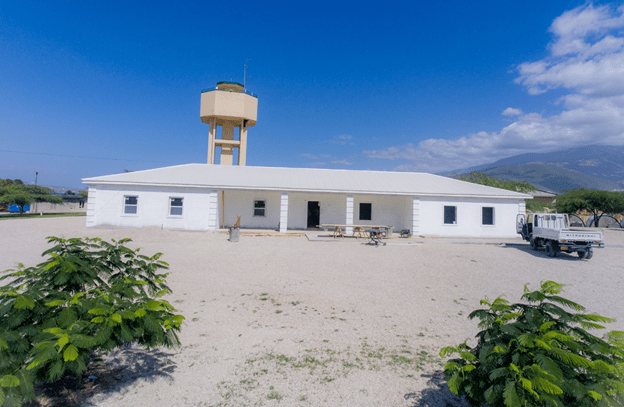 Here in Haiti, now more than ever, it is important for Haitians to have shelter against the harsh conditions in some areas. So, we are building a wonderful place for our Jesus Healing Center staff to live right on property!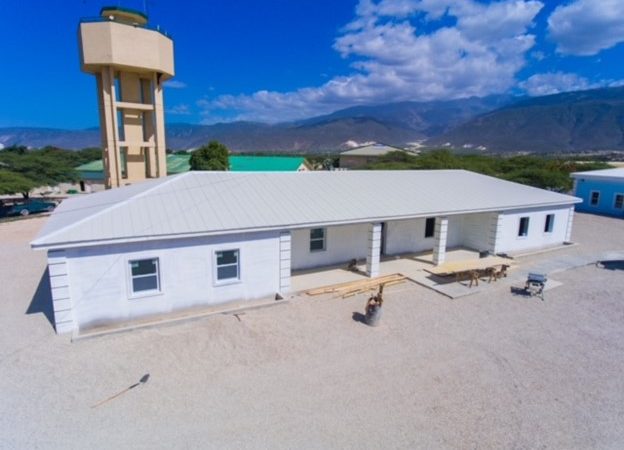 The Jesus Healing Center is employed by a staff of 47 to care for our patients. In the States, the employees would live in their own housing and travel to work each day. But, here in Haiti, it would be a three-hour drive in very dangerous conditions for some of our workers. So, they will live right next door to the Jesus Healing Center!
This staff housing area will include six sleeping dorms and bathrooms. It will also have a large, comfortable area for gathering and prayer as well as a dining room. We feed all our Love A Child staff three times a day for the Jesus Healing Center, the Birthing Center, the Malnutrition Center, etc.
The staff will be eating delicious Haitian foods! It will be different each day. They have a small meal in the morning, such as oatmeal. Their big meal is lunch, which could rice with chicken or some other meat with sauce. The cook has a little vegetable garden near the Birthing Center and vegetables will be brought in from the ATC garden. The staff will eat well!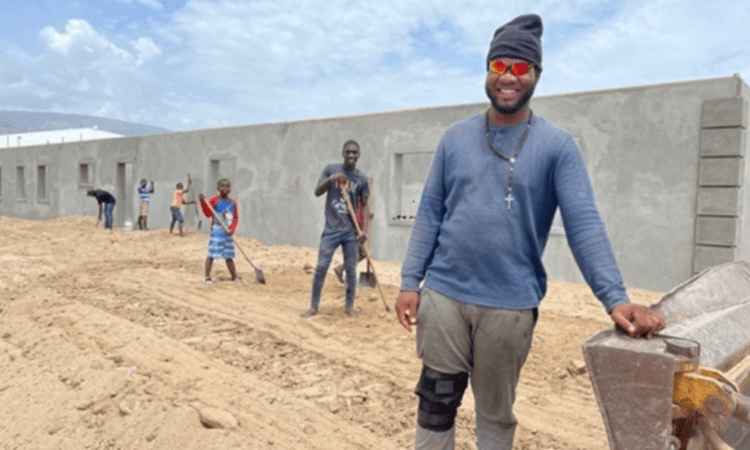 We are also building a nice walkway that leads directly from the housing building to the clinic.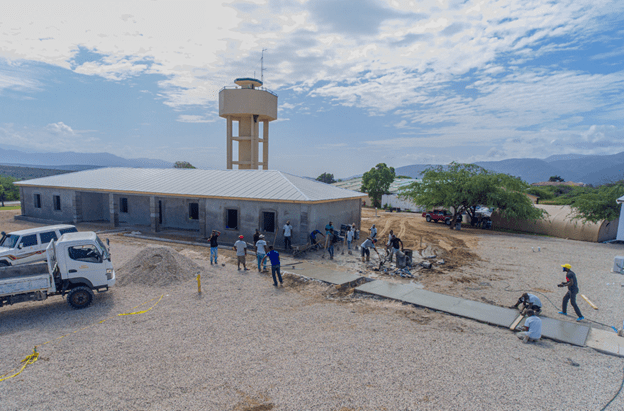 Here are some members of our hard-working construction crew—the children from our Love a Child Children's Home! They are cheap—they work for candy! Haha!
The crew has been putting in many long hours to lay the foundation, pour the concrete, and complete the electrical wiring. Between 20 to 35 Haitians have been employed for this project. Every time one Haitian is hired, he feeds at least 10 people!
Everything is coming right along.
The roof is almost completed!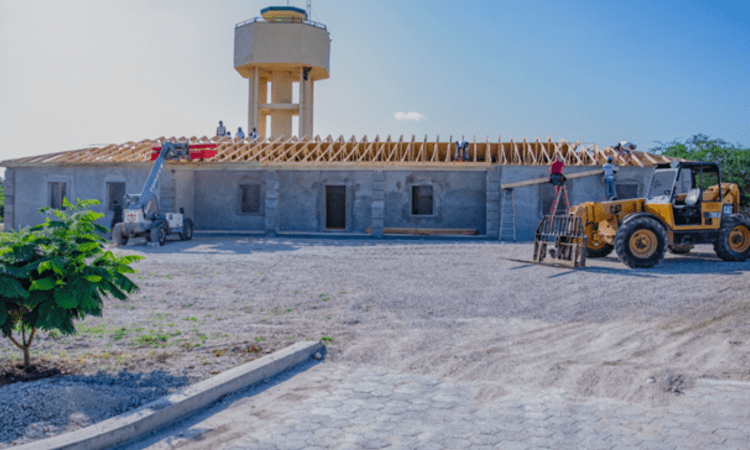 The floor tile will begin to be laid on June 30th. By September 1st, the building will be completed and ready for move-in!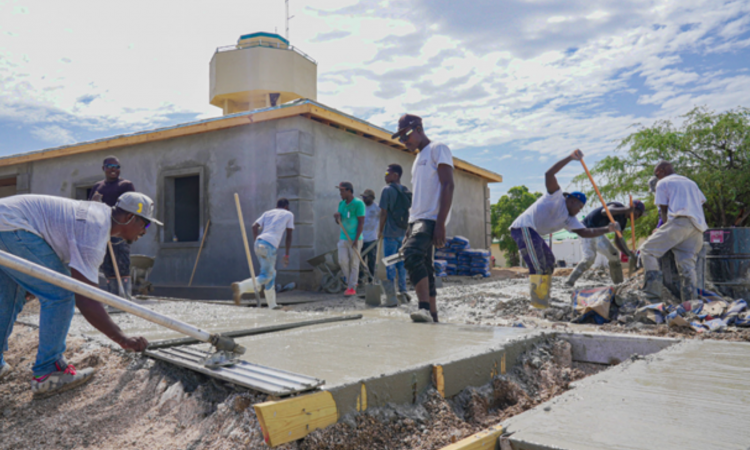 We want to thank all of our donors for this project and can't wait to have the staff move in. Thank you, sponsors and partners, from the bottom of our hearts. Continue to keep an eye on our Facebook page for more updates on the staff housing dorm!
---
Part 2: "Jesus replied, "What is impossible with man is possible with God." –Luke 18:27
The Jesus Healing Center Staff Housing building began as a dream planted through prayer and faith. Now, that prayer has been answered! The building is complete, and 47 staff members moved in near the end of September. The building was dedicated in a nice ceremony on September 22.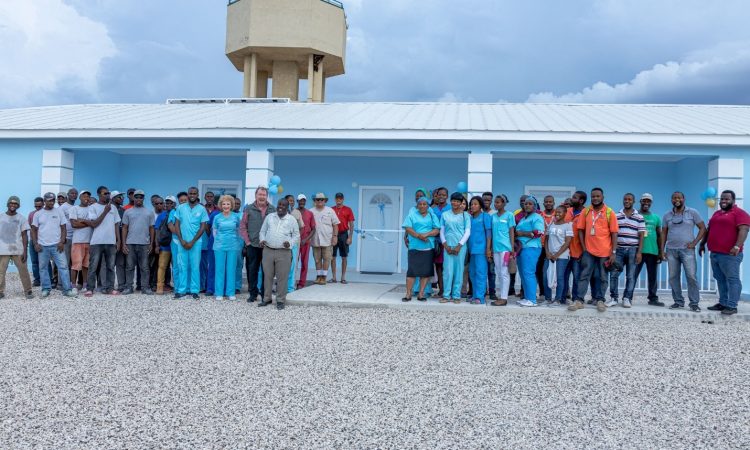 The structure contains six sleeping dorms and bathrooms, as well as a large, comfortable area for gathering and prayer and a dining room.
The outside of the building is painted a nice blue color to match the Jesus Healing Center, which is only a few steps away on a connected path that leads from one building to the other!
The staff will now have a beautiful place to live right near their place of employment whereas before, many of them were driving for hours in dangerous conditions just to get to work every day.

Take a look at the image gallery included below to see the inside.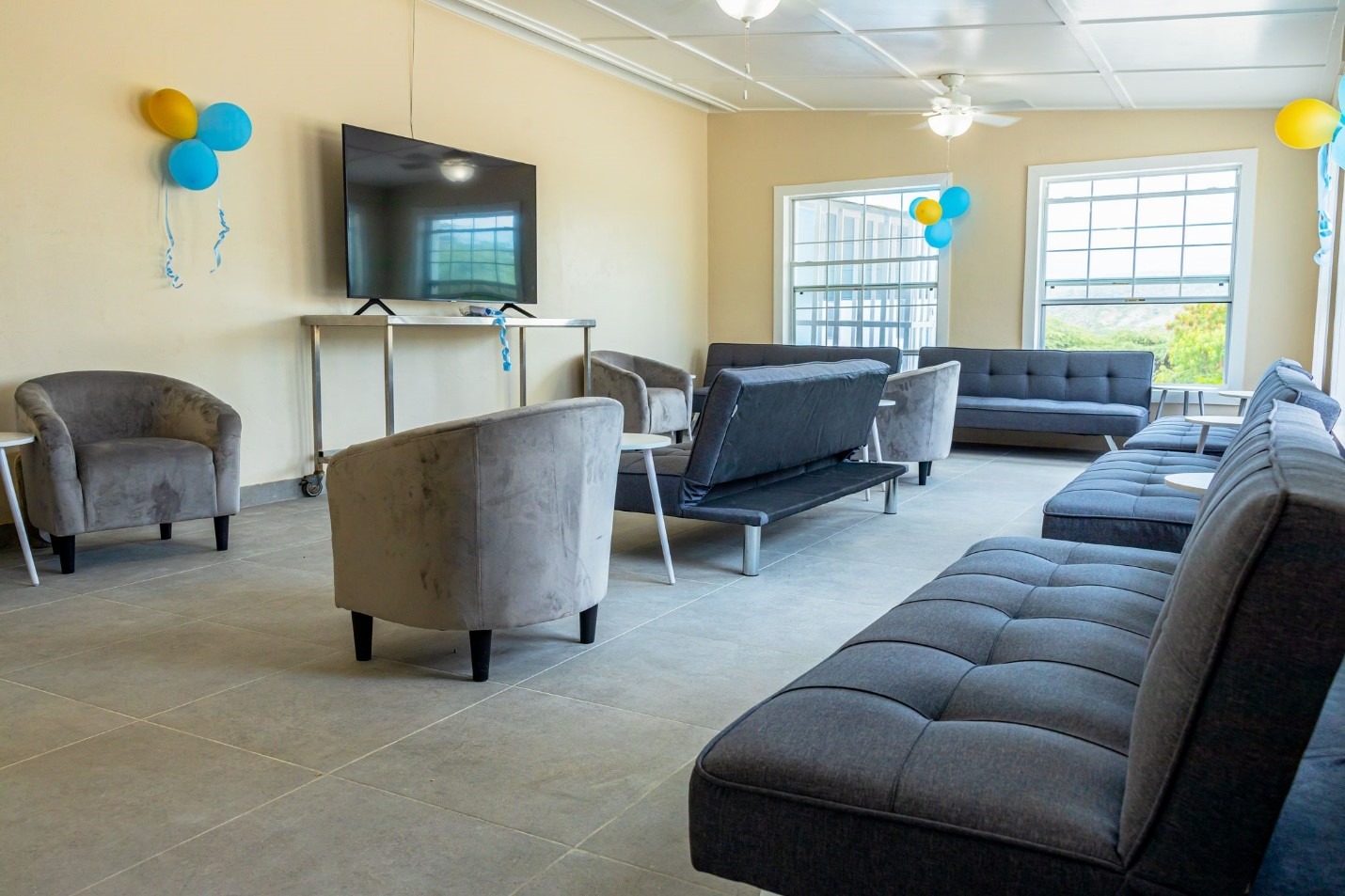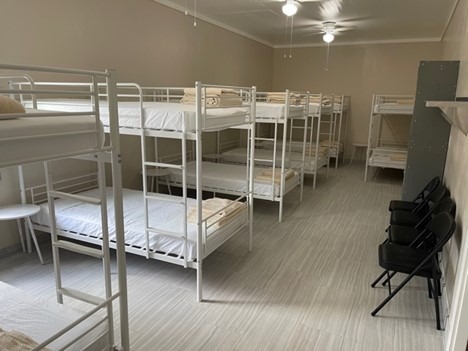 Thank you, friends and partners, for your help and prayer for this project. We love you!