Due to social unrest in Haiti and COVID-19 precautions, short-term mission teams have been suspended until further notice.

The information shared below provides you with insight into our activities with short-term mission trip teams and we hope to be able to host them again soon!
Jesus said,

"Go ye into all the world, and preach the Gospel to every creature."


– Mark 16:15

When God uses your hands, your feet, and your heart… He works through you. By participating in a mission trip and working with your hands, whether it is construction, a medical clinic or feeding a hungry child, you are letting the light of the Gospel shine through!
This is your opportunity to join a construction team, medical team or Gospel crusade team! There is something for everyone to do!
As we build for the poor, we build for the glory of Jesus…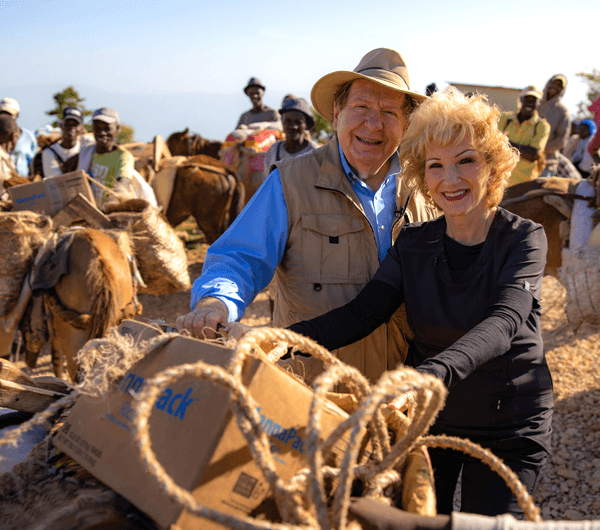 Building houses and churches for the poor in Haiti gives missionaries and volunteers an insider's view of how God works. We are called to be disciples for Jesus, and sometimes, that means going to unknown areas to share His love with our brothers and sisters.
Love A Child begins by showing God's love by feeding the poor, caring for the downtrodden, and then sharing the Gospel. As it says in Luke 7:22, "…to the poor the Gospel is preached."
We share the love of Jesus through our Mobile Medical Clinics…
Love A Child's Mobile Medical Clinics give us a unique opportunity to show the people of Haiti how much we care. Once we are able to show ourselves as true followers of Christ, we can win many souls for His kingdom. For, when young mothers or fathers watch us lovingly care for their sick children, they know they are witnessing God's love in action.
You will come to help others, but in the process, your life will be forever changed. To join a mission team, please contact our Florida office at info@lachaiti.org.
Ask to be notified about upcoming trips and available space. Love A Child's mission team members are selected by matching skills, experience, and training to projects needed in Haiti.