The Regions Beyond | Updates from Haiti | 2019
---
A Note From Your Missionaries in Haiti: Bobby and Sherry Burnette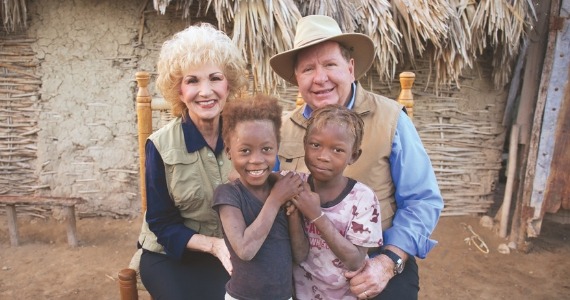 Dear Friends and Partners:
Thank you for taking the time to read our magazine. We know that you are reading this because your heart is full of compassion for the poor. Mission work is the closest thing to the heart of God.
Thank you for your love, your compassion and your willingness to become involved in helping the children of Haiti.
We have learned God honors faithfulness in small things. When we are good stewards of small things, God trusts us with bigger things. We know that "only one life, 'twill soon be past; only what's done for Christ will last." (Missionary, C.T. Studd)
Everything we have done in Haiti, we have strived to do with excellence. We believe that God wants the poor to have nice things. In fact, you helped build one of the largest housing projects in Haiti for earthquake victims, and God will bless you for your sacrifice.
Everything we do or build in Haiti has integrity behind it; whether it be the huge Grand Miracle Market, churches, schools, radio station, orphanage, feeding programs, the Jesus Healing Center, the Malnutrition Center or the sustainability projects. We always try to do everything "first class" to give God all the honor and glory due to Him and to make our donors proud of the money they invest in Love A Child.
Each year, we undergo a very technical and intense audit of our accounting practices in the United States, Haiti, and the Dominican Republic, and each year we receive an excellent report, showing that the majority of our incoming gifts go directly to program services. Our last audit showed 94 percent of our resources went to program services. We feel this lets our donors know how important they are to us. All of our financial information can be viewed at www.loveachild.com. We are very proud of our accountability to God and our donors.
We give all the glory to God and are thankful for the great leaders who have helped to make Love A Child a success. Special thanks to Sandra Hazelip, our Executive Director, and her husband, Rad Hazelip, Assistant Executive Director. There are many ways to become involved with Love A Child. We really need partners like you to stand with us each month. You may want to Sponsor a Child, Sponsor Food for a Village, Sponsor a Remote Mountain Medical Clinic or contribute in any way the Lord may lead you to give.
Please pray about a "one-week" mission trip to Haiti or pray about committing to a "one-year" missionary term of service! But, no matter what God leads you to do, say, "YES" to Him! Thank you and God bless you.
May God bless everyone,

Missionaries Bobby and Sherry Burnette
---
"Feeding and Caring for the Poor… It's What We Do…"
We moved to Haiti 28 years ago and the reason we moved to Haiti was to "help the poor." Sherry and I made many short-term trips back and forth to Haiti for many years, and it was always the poor, especially the children, who touched our hearts. One night, I was in Port-au-Prince, the capital, and it was raining as I was walking through the dirty streets of the city. A little girl was squatting on the side of the street with her little arm outstretched as she clutched a few pieces of candy. Her mother had sent her there to sell a few pieces of candy so that they could buy some rice for the children. I reached down and put some money in her hand, and through her tears, she smiled and said, "Merci" (Thank you in Creole)!
Since the day we moved to Haiti, July 1st, 1991, we began to "feed the poor." We would buy rice, beans, and powdered milk, whatever we could bag up and give the poor. We started an orphanage, and then, Christian Schools. We loved the fact that we could give a child a Christian Education and feed them at the same time. We began to reach out to poor villages in Haiti, and we also began to share food with other missionaries.
We have been blessed to receive wonderful, healthy food from our friends at Feed My Starving Children, and with this food, we began to share with 93 other missionary organizations, which also feed the poor. Last year, we distributed over 25,000,000 meals with the help of our partners, who sponsor the transportation of the food from the States to Haiti.
Feeding Projects Closest to our Hearts…
Haiti is in the worst food crisis it has ever experienced. The main problem is the devaluation of the Haitian dollar in comparison to the American Dollar. That means the basic staple foods in Haiti have risen dramatically in cost. Children who suffer the worst live in poor isolated areas, like the village of Gobert on top of a mountain, the garbage dumps of Cité Soleil, and other poor areas, where there are no jobs and little rainfall. As the Lord blesses, we want to increase our feeding programs. We know that "food is the bridge" to "sustainability projects" which provides "Food For Life."
Hungry Children Are Depending Upon You To Fill Their Bowls…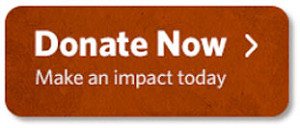 ---
"Food Is The Bridge" to our "Food For Life" Projects…
Food is the Bridge to our Food For Life Sustainability Projects…
There is a Creole Proverb that says, "An empty sack cannot stand…" It means, when you are hungry, you are weak. You cannot learn as a child and you cannot stand to work as an adult. Food is first. It is always first for helpless children whose families have no jobs.
Love A Child is constantly busy finding and creating jobs! Here at Love A Child, we have nearly 900 Haitians employed in jobs. These Haitians are employed at our Jesus Healing Center, Children's Home; some are schoolteachers for our eighteen schools, office workers, and more. A job provides food and care for a poor family for a lifetime. But God has given us other ways of creating "jobs" like our Agricultural Training Center, our Poul Mirak (Chicken Co-op) with egg-laying chickens, and our efforts of reforestation with our Moringa Trees, as well as the Tilapia Fish Farm, Gwo Maché Mirak (Grand Miracle Market) and much more.
Rad Hazelip, our Assistant Executive Director of Love A Child, along with our agriculturist, Wilner, have developed a wonderful Agricultural Training Center (ATC) that is located in the back of Miracle Village. We teach poor farmers in remote areas how to grow crops with "literally nothing!" They see a once dead and dried up piece of rocky land become a green, beautiful garden! The young, eager students of the ATC learn to grow plants, make compost and grow productive crops. The trees grown include: Moringa, Carambola, Mahogany, Acacia, Neem, as well as Papaya, Cabbage, Onions, Tomatoes, Spinach, Eggplant, Okra, and much more. They become "miracle gardens" through hard work! After they graduate, we provide them with garden tools and first-generation seeds! Little by little, this "dream" began to grow…just like when God plants a seed in your heart to do something, it starts with something "small." As we care for this seed, water it, baby it, watch over it, and pray over it, God does bigger things!!! And we want you to be part of it!
---
"Sustainability…"
Food, Hope, Jobs And Dignity!
Agricultural Training Center
We may take having a job for granted, but it gives us dignity, security and most of all, hope. We can see this when we look into the faces of those who work at the Agricultural Training Center, in gardens, outside and even in the "regions beyond." When they see their crops come up, the workers here are so excited that they bring big baskets and boxes to the orphanage and want "Mr. Bobby" to take their picture! They are so proud of their hard work! In the mountains, a Haitian pastor will take us by the hand and lead us to his "garden plot" by his church where locals have been caring for a large garden they have planted. These Haitians had graduated from our Agricultural Training School in Fond Parisien. When they see these beautiful crops spring up from dry, rocky soil, they get "teary-eyed" at the work God has done. Also, the Poul Mirak Co-operatif (Chicken Co-op) is growing!
We also have a Tilapia Fish Farm and provide training for those who want to learn how to build a fish farm. Others, like Madamn Sonja have different stories. She and her daughter, Bebe (about age 20 and cannot talk), went through the earthquake. Until then, she had a job at a school. Then, in less than one minute, "she had nothing." With Wilner's watchful eye, she began growing Moringa and selling it! Her daughter Bebe helps work in the Moringa business. We buy Moringa powder from her and use it in our Mobile Medical Clinics in the "regions beyond." They also teach young girls to sew, crochet, knit and sell items that will help put them in school! With other wonderful projects like the Tilapia Fish Farm, Moringa trees, and our newest project, "Farmer
John's" fresh meat, we will continue to feed and help create jobs for the poor in Haiti!
Thank you, partners!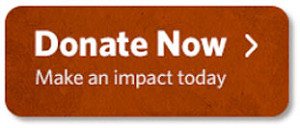 ---
"A Children's Home with a Vision!"
We began our Love A Child Orphanage, which we now call our "Children's Home" with four children whose father and mother had died.
We had no idea how to operate an orphanage or what it would take, but we knew that God wanted these children to be "more than orphans." He wanted each one to be "a child with a future." Most orphanages in Haiti make the children leave when they are 18, and sadly enough, many end up on the streets. But, we stress "Jesus first, and a good education." Jovanie is now a nurse and is continuing her education for two more years to get her degree as a certified "saj fam" (midwife). Dana is a pre-school teacher at our Love A Child School in Fond Parisien. Michelene is in the Dominican Republic working in sales. She speaks four languages and wants to learn Russian and Portuguese. Georges has completed professional school and can operate forklifts, front-end loaders, and other large equipment. Michael is in college for civil engineering and Frantzo is working in construction here at Love A Child.
Roselyne will be going to college to become a doctor.
Dieuferly is our photographer for Love A Child and Julanne is in her last year of nursing college.
They all have a "dream." We live here with these children as "one family!"
Thank you, partners, who help sponsor these Love A Child children! They will make Haiti a better place to live!
Bobby and Sherry
---
"Gwo Maché Mirak – Translated: Grand Miracle Market"

"Jobs and Opportunity for a Hopeful Future"
Before we built Gwo Maché Mirak, we erected a huge tent, and had a crusade and dedicated the land and the Marketplace to Christ.
Special thanks to Pastor Jentezen Franklin and his Kingdom Connection Partners for sponsoring the Gwo Mache Mirak.
President Jovenel Moise visited our Marketplace and gave his first speech, after becoming President.
Farmer John's Abatwa and Meat Market is located in the back of the marketplace. He sells fresh meat and it's the "best in Haiti."
Bebe, who cannot talk, sells her own Moringa powder in the Gwo Maché Mirak!
Help us to help more Haitians through our Love A Child "Food For Life" Sustainability projects today!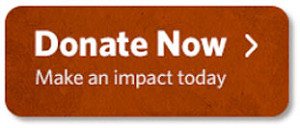 ---
"We Never Thought We Would Be Building a… Birthing Center for poor Haitian mothers"
We have been living and working in Haiti for nearly twenty-eight years. During that time, the Lord has laid it upon our hearts to build Churches, Christian Schools, an Orphanage, a Christian Radio Station, a Clinic, a Malnutrition Clinic, housing for the earthquake victims, a Marketplace, Sustainability Projects and more. We would have never thought the Lord would lay upon our hearts the need to build a "Birthing Center" for poor Haitian mothers, but that is what happened and this project will save lives.
During the last several years, we have seen so many mothers from the mountains, coming to our Jesus Healing Center Clinic to see one of our doctors about a health issue, only to find that they had their baby right in the yard, or outside the clinic gate!
"It's Always a Choice Between Food and Medical Care"
Nearly half of the children in our Children's Home have come to us because their mothers either died "during childbirth" or shortly afterwards because of an infection.
Most poor mothers in Haiti do not go to a doctor. They do not have the money. Every dime has to buy food for their children. The majority of Haitian mothers have poor health; they are anemic and undernourished, but they must work hard every day. They will get up at 2:00 AM to buy some vegetables or other items, and then they will work all day at the market. If they have a "day off," it is spent carrying dirty clothes to the river to wash, or trying to get enough money for food.
"But Why are they Having All these Babies?"
That's a question that many have asked us. It is very complicated unless you live in Haiti and know and understand their culture. First of all, the majority of those living here are of the Catholic faith. They are devout in what they believe, and most believe in "letting God plan their families." As missionaries are not here in Haiti to change their religious beliefs but to "share God's love," and help them with any acts of kindness we can give.
Secondly, culturally speaking, the poor have many children for several reasons. One reason is that they believe they should have a number of children because some will probably die and the others who live will take care of them in their old age. You see, Haiti does not have a "Social Security System," Welfare, Medicaid or Medicare, as we know it. Their children "are" their Social Security, and Haitian children try to help their parents.
Just suppose you were a poor Haitian mother living on top of a mountain far from the city. You wake up to children who are crying and hungry, because you didn't have anything for them to eat the day before. Maybe you only have two or three Haitian dollars. Would you walk down the mountain several hours to buy birth control, and several hours back up? Or, would you take your two or three dollars and buy some rice?
"Birthing Center with a Woman's Health Center"
All the women who will deliver their babies at our Birthing Center must be in our program. This means, coming to see our OB-GYN doctor each month and attending our "wellness classes" for mothers. We provide Prenatal and Postnatal care. Our doctors and midwives will be teaching them how they can feed their children with nourishing food, even if they don't have a lot of money. They will also be teaching how to care for new babies, and why it is much better to have "two or three" healthy children than to have "nine or ten" sickly and malnourished children… some of which will die.
The majority of the mothers in Haiti who live in the mountains have never even been to a doctor about their pregnancy, and most cannot afford hospital care. That means mothers never know if their babies are breech, or if they have high blood pressure, or if they needed a C-Section, or face any other complications. They do not know that a "rusty razor blade" or a "rusty tin can lid" can cause an infection. This is the reason many mothers die during or soon after giving birth, and this is why so many babies die.
Our Birthing Center "will save lives!"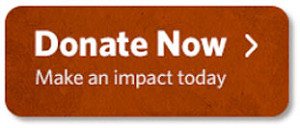 ---
Projects Under Construction
We want to thank our wonderful partners who have helped us through the years. With your help and love for the poor, we have saved lives, built churches and schools, raised children, conducted Mobile Medical Clinics, built a beautiful marketplace, created sustainability programs and much more. This year, we have several large projects under construction.
Savaan Pit School is under construction by faith. It was damaged by Hurricane Matthew. We've rented huts to accommodate 600 students until it's completed.
Church for families living in South Haiti that were at one time living in caves and are now living in houses built by Love A Child Partners. Construction is now in progress on a church for these families to gather and worship.
Love A Child School in L'Artibonite is under construction and will serve hundreds of poor school children.
Gas Station in Miracle Market – Special thanks to our partner who wishes to remain anonymous.
Larger Jesus Healing Center
Larger "Big Mama Kitchen"
Completed Projects
Orphanage and Church for Madamn Adeline – Special thanks to Dr. Pat and her friends for sponsoring the Orphanage. Special thanks to David George and his partners, Pastor Dale,
Jay and others for sponsoring the Church.
Love A Child Birthing Center – will be completed as of May
New "2.1-mile road" to Balan University, Ganthier, Haiti, bringing commerce to the whole area. (Special thanks to our partner who wishes to remain anonymous.)
---
Needs List
Chemical Analyzer for testing blood at the Jesus Healing Center and Birthing Center
Construction:
Large Roller to compact dirt
Tools, new or used
Clothing Items:
Black Dress Shoes for boys and girls (all sizes)
Black Dress Shoes for men and women (all sizes)
Church Dress Pants for boys and men (all sizes)
School Back Packs
Mobile Medical Unit Items:
Analgesic pain creams
Generic brand of Bengay cream
Vitamins for adults and children
For a more comprehensive list of items used in Haiti, please visit: https://loveachild.com/needs-list/.
---
There are 7 WAYS TO GIVE to help us proclaim God's love.
There are many ways you can give to help us carry on our work of saving children and spreading the Gospel. We always love to say that there are also "Seven Supernatural Blessings" to those who give to the poor. Psalm 41:1-3
Cash gifts – make a single donation as often as you like or
on a recurring monthly basis
Bequests – remember Love A Child, Inc. in your will
Gifts of real estate or property – houses, vehicles, boats, etc.
Gifts of appreciated securities – gold, silver and artwork
Life insurance gifts – annuities or gifts payable upon death
Stocks or Bonds
Combined Federal Campaign and other workplace matching
contributions
Love A Child and the Combined Federal Campaign
You can help children and families in Haiti through workplace giving.
Love A Child is associated with the Combined Federal Campaign (CFC). CFC is a cost-efficient, effective, employee-focused program, which provides all federal employees the opportunity to
improve the quality of life for less fortunate people by donating through their workplace. Love A Child participates with CFC as a member of Christian Children's Charities.
Love A Child's CFC number is 10903 and can be found in the national section of the CFC directory. If you are a federal employee, please look at how you can help Love A Child improve the lives of children and families in the country of Haiti.
Thank you for helping the people of Haiti.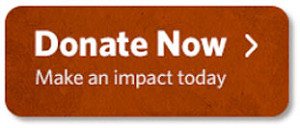 ---
Interested in reading the full version of our newest Magazine? Click through the image below or call us at 239-210-6107 if you would like one mailed to your home.