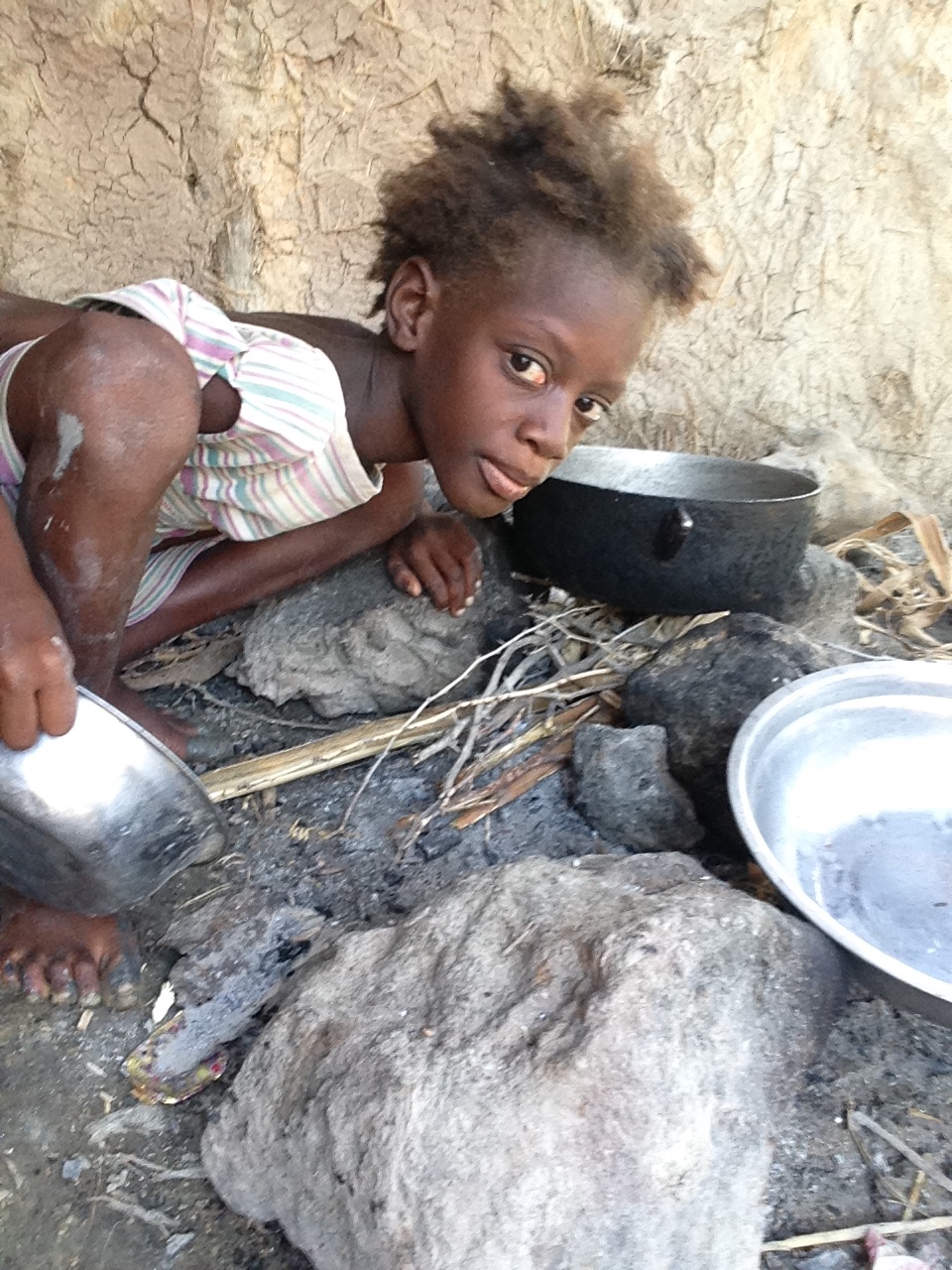 Each morning, in the village of L'estere, Haiti, Nana would make the long trek to the nearest waterhole, (called a "ma"). Animals and humans all get their water from this same place, but the water is contaminated with animal waste, and many children in the village have already died of cholera. Although Nana was thirsty, she resisted drinking the water because she was afraid it would make her sick. She would often go for days without drinking anything.
Nana is no ordinary child. She has never had the chance to be a little girl. There are no cute dresses and hair ribbons, and she has never owned a pair of shoes. As we talked to Nana about her story, we could sense the hopelessness in her eyes. Nana has never even been to school. All Nana has ever known is hunger and hard work.
She would spend the whole day making one trip to the waterhole and one trip to find sticks to make a fire for her family. Nana washed clothes for her five brothers and sisters, she labored to find ways to help her mother and father feed the family, and on the days when they had no food, did the unimaginable.
She turned to the only "food" she could make … "salt water soup."
When I saw Nana for the first time, she broke my heart. Her uncombed hair was like straw and it had started to turn red, and her chest bones stuck out; both signs of severe malnutrition. She did not know what it was like to take a hot shower or feel the warmth of a mother's hug. There was no joy in her heart and no hope in her eyes… She only had eyes of sadness.
Right now, as I am writing this, I can feel the pain in my heart for this child and many others like her. Hunger makes people, and children, do strange things to survive.
God has given you and I the "heart of God." It makes us reach out to those we never met, but yet, we love. We need to wrap the arms of God around each hungry child, like Nana, and say "here is a hot plate of food for you," daily. We want to increase our "children's feeding programs," especially in the poorest areas and you can help make that happen.
Any sacrificial gift you could give now would help more than you could ever know. Please read Nana's full story by clicking the link below and pray about what God would have you do.