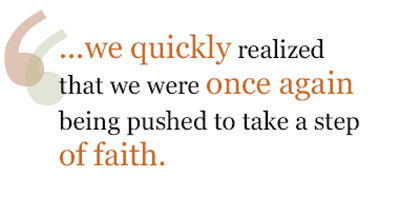 In Matthew 17:20, Jesus tells his disciples:
"…if you have faith as small as a mustard seed you could say to this mountain, 'Move from here to there,' and it would move." In a very real sense, that's the miracle of the wonderful medical facility we built in remote Haiti, and call the Jesus Healing Center. We did the impossible: in effect, telling the mountain to move and overcoming a stubborn challenge to missionary work, by taking medical care into mountain villages. When the Lord laid it upon our hearts to build this medical clinic on the Love A Child property in remote, mountainous Fond Parisien, we quickly realized that we were once again being pushed to take a step of faith…The Jesus Healing Center provides health care for the poorest of the poor throughout the Fond Parisien area and beyond. This is possible because of wonderful partners, like Joyce Meyer Ministries–Hand of Hope, that are dedicated to helping those in desperate need. We are thankful that Joyce Meyer Ministries–Hand of Hope sponsors the operating budget for the clinic each month. This monthly operating budget allows thousands of poor Haitians to receive quality health care.
We leapt in, feet first.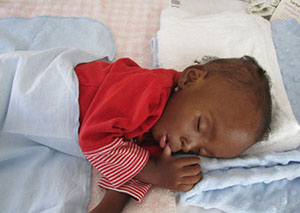 We have a great Haitian medical staff. We are so blessed to have Christian doctors, nurses, lab technicians and pharmacists working in the Jesus Healing Center.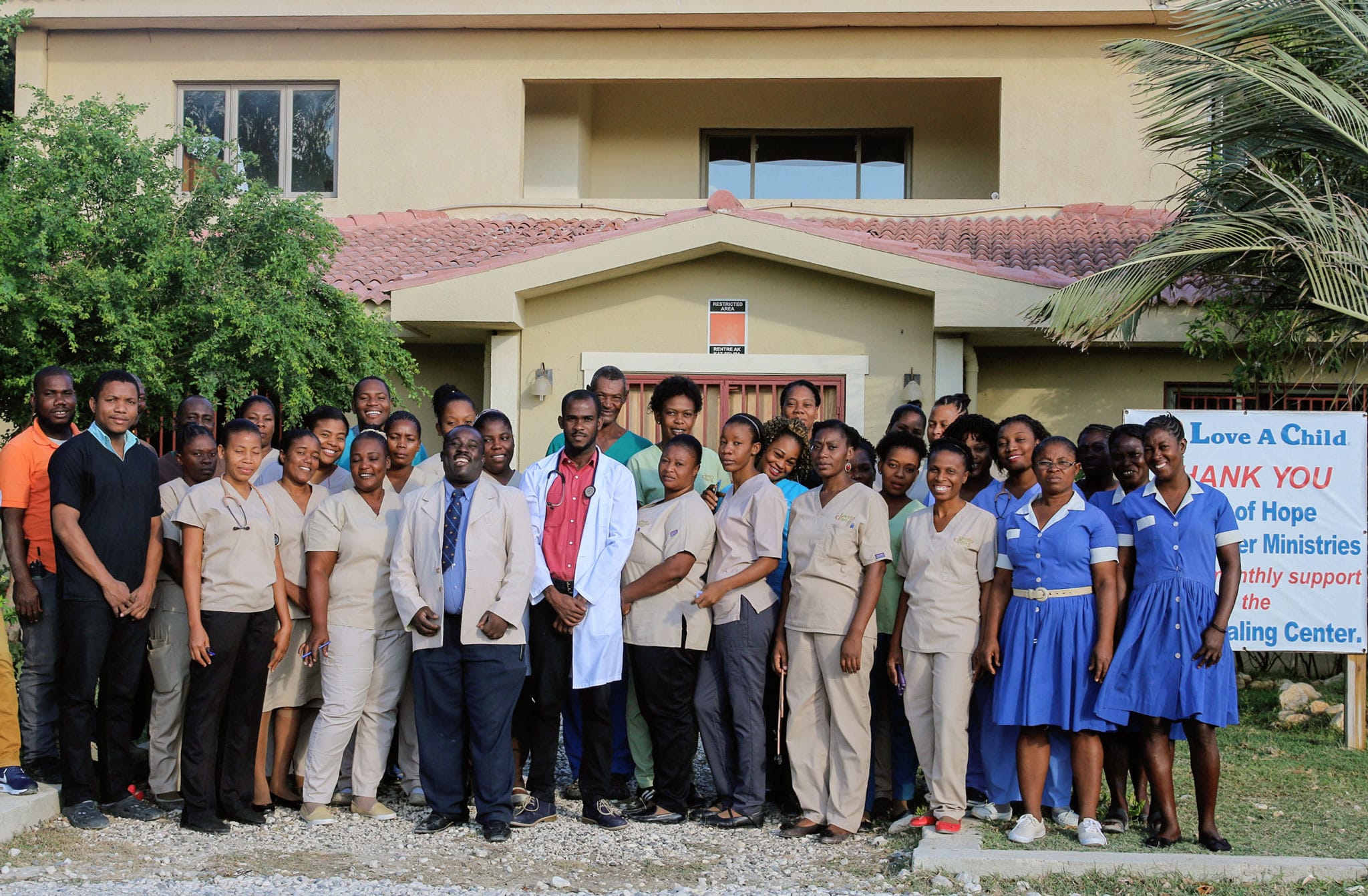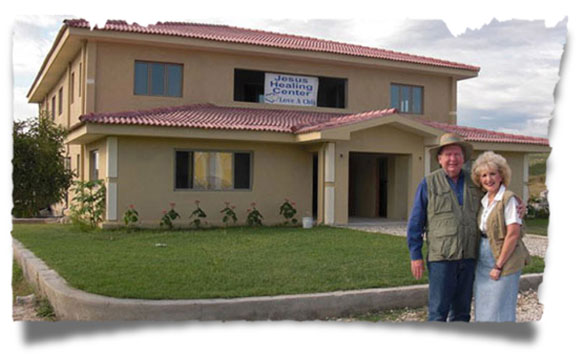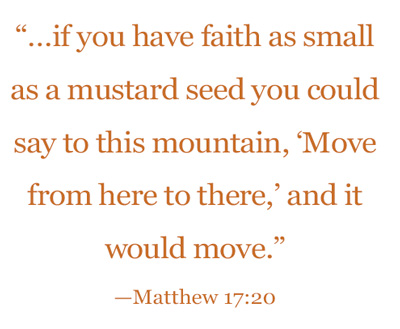 Jesus Healing Center Staff Maintains Busy Schedule
Dr. Barthelemy is the Haitian physician who heads a staff of doctors, nurses, lab technicians, and pharmacists. This team of Christian caregivers is right there with us on our campaign against hunger and poverty in Haiti. They are completely devoted to providing the best possible care for each patient, and already maintaining a busy schedule, seeing up to 150 patients daily, and an additional 55 malnutrition cases in our Malnutrition Center that is located right beside the Jesus Healing Center.
Please consider helping us to continue to provide these precious Haitian people the quality medical care they deserve.