| "Declare His glory among the nations, His wonders among all the peoples!" – 1 Chronicles 16:24
In the land of Voodoo, Love A Child is proclaiming God's love and hope found in the Lord through its Haitian Christian radio station –103.9 FM. Spreading the "good news" of the Gospel of Jesus Christ 24 hours/day in Haiti, the Love A Child Christian Radio Station ministers to families with children in the communities of Fond Parisien, the Marketplace (Gwo Maché Mirak) shoppers and vendors, and throughout the Southeast region of the country.
Tune in to 103.9 FM right here!


Leading Listeners with His Message of Love
103.9 FM encourages Haitian families to come into a personal relationship with Jesus Christ and inspires believers through broadcasting:
Christian praise and worship music
Bible stories, teachings, and readings in Creole
"How-to" programs on practical topics such as agriculture, starting a business, proper nutrition, safety, etc.
Free medical care and vaccines offered at the Jesus Healing Center Clinic
Special Q&A sessions and interviews–during programs, locals can call in to ask questions and receive answers from Love A Child guest experts
"Behind the Scenes"
Love A Child's radio station is operated by local Haitian-Christian LAC employees. Some of our Love A Child Children's Home orphans also enjoy sharing the gospel through this radio ministry:
Kidney works here during the week airing different programs and doing live interviews.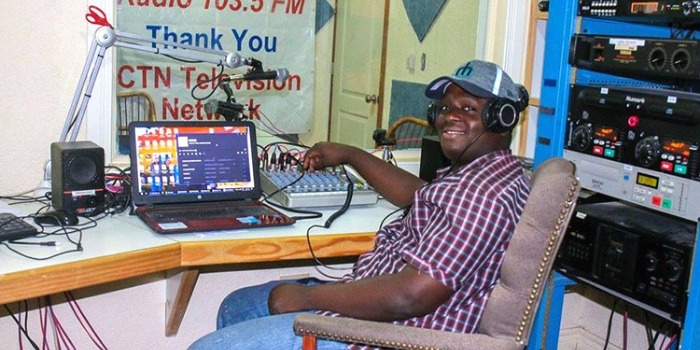 Stephanie, Roselynn, Bianca, and Fabienne love to sing Christian songs on the radio.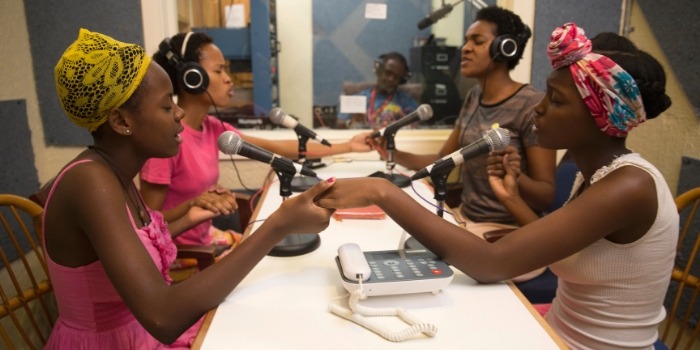 Featuring guest speakers like agronomist Wilner Exil (left), Director of our Agricultural Training Center. Wilner's weekly program discusses the Biblical principles behind sustainable agriculture and improving Haiti's environment.
Trained in Christian counseling, Franck Joseph, manages the station and all content aired. Eldon Bryce, who is the "papa" of the radio station, constantly monitors the broadcasts, no matter where he is, to see if there are any problems.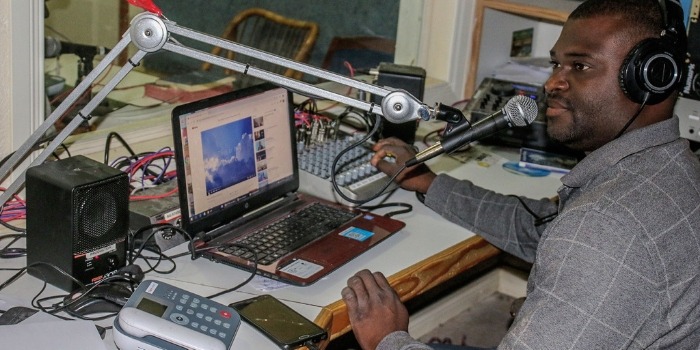 Thank you to our generous partner, Christian Television Network (CTN), for sponsoring the Love A Child's Christian Radio Station to be on air from the beginning. CTN President, Bob D'Andrea, is incredibly supportive of 103.9 FM and sends CTN engineers to Haiti to install the equipment and train, staff members. Special thanks also go to CTN's Paul Garber for making several trips to Haiti to oversee the set-up of our Christian radio operation.
If you would like to continue to support our ministry in spreading the good Word through music and meaningful programming, donate today!