Miracle Village is a subdivision of more than 500 fully furnished, single-family homes built
to assist families with recovering and rebuilding their lives.

A Powerful Vision From God
Many years ago, Love A Child received a donation of 162 acres of land in Fond Parisien, Haiti. At first sight, the land was dry and seemed unusable for development. Praying to God for guidance, missionaries Bobby and Sherry Burnette had one question burning in their hearts: how are we to use it to best serve God's kingdom?
Scanning the acres of needle-like brush, Bobby suddenly had a vision of hundreds of houses with all the colors of the rainbow. He saw beautiful homes on streets lined with lush gardens.
Bobby was confused. God was instructing him to build houses here, but who would live in them? And how would this all come to pass? Confident that God would eventually provide the answers in His timing, Bobby waited. The God-given vision would fulfill a great need, and it would unfold after one of the most devastating and deadliest disasters in Haiti's history.
Thousands of Displaced and Homeless Survivors Seek Refuge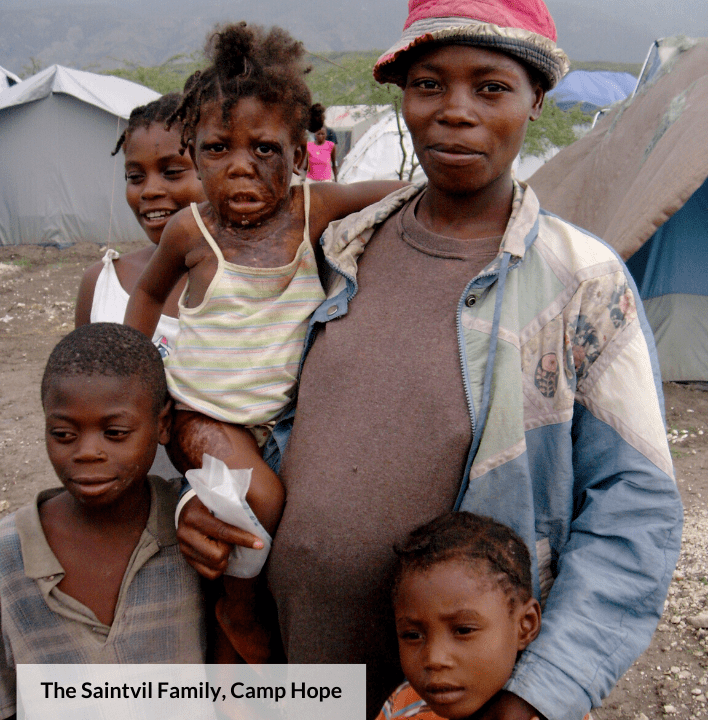 When a massive earthquake struck Haiti in 2010, Love A Child pulled as many injured people from the concrete rubble as they could, transporting them to Love A Child Village for medical care, and then, going back for more still clinging to life.
Responding to this medical crisis, Love A Child and international partners erected the largest field hospital in Haiti. And with support from compassionate medical volunteers, many survivors found healing and hope to recover.
Several months later, the field hospital ended and the 2,000 earthquake survivors who had received care were left with nowhere to go. They had no homes, jobs, or loved ones to return to. As a temporary solution, Love A Child agreed to clear 62 acres of land for the American Refugee Committee (ARC) to build a large "tent city," known as Camp Hope, to shelter the displaced families.
The Vision Is Revealed and Fulfilled!
It became clear to Bobby and Sherry that the refugees needed permanent housing to start their lives over again. And that's when they knew Bobby's vision of hundreds of colorful homes was meant to be God's gift to the broken Haitian families.
With the generous support of many dedicated donors, Kingdom Connection's Pastor Jentezen Franklin, and Joyce Meyer Ministries–Hand of Hope, this vision from God was realized with the construction of the sustainable community of "Miracle Village," a subdivision of 500+ beautiful, colorful houses for those who had lost everything during the earthquake.
Love A Child dedicated the first 50 homes to survivors with amputations. And after months of living in tents, all the hundreds of displaced families of Camp Hope were given durable, lasting houses and a community where they can learn how to provide for themselves.
Homes for Haiti's Most Vulnerable to Move Forward
Each home in Miracle Village is fully furnished with solar lighting, three main rooms, a porch, a little garden plot, and they meet Florida's hurricane codes. Because the houses are made entirely of wood, Miracle Village even has its own Fire Department, with a team of trained Haitian volunteers.

Along with safety rules for residents (e.g. no cooking on open fires), Miracle Village consists of:
Deep wells for clean drinking water
Garden plots and seeds for each family
Medical clinic open 24 hours
Church for villagers to worship and praise God
Love A Child Christian School for village children to receive education
Playgrounds, basketball courts, and soccer fields
Empowering residents to embrace a new self-sufficient lifestyle, Love A Child has introduced several sustainability initiatives in walking distance and they can learn how to provide for their children through:
Miracle Village has provided hundreds of Haitian families in poverty a new beginning. The residents once lived in inhumane and dangerous conditions around Haiti, like the garbage dumps of Truttier and Rapatrié. But now they have a safe place for their children to grow, play, learn, and experience joy. And, they are rebuilding their lives surrounded by God's love and blessings.
We are thankful to our many partners and friends
who helped turn Love A Child's God-given vision into a
bustling community full of hope.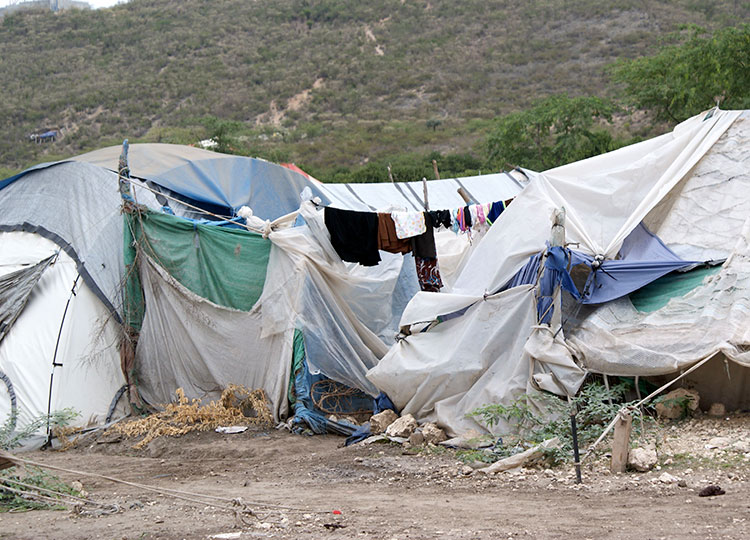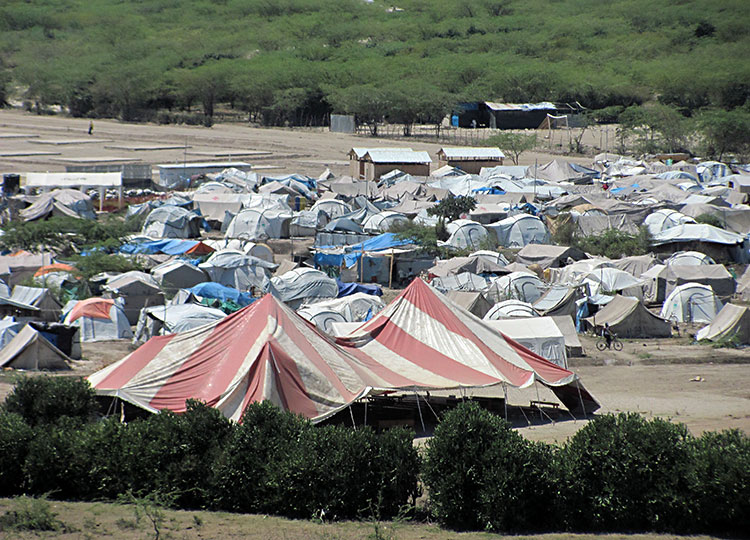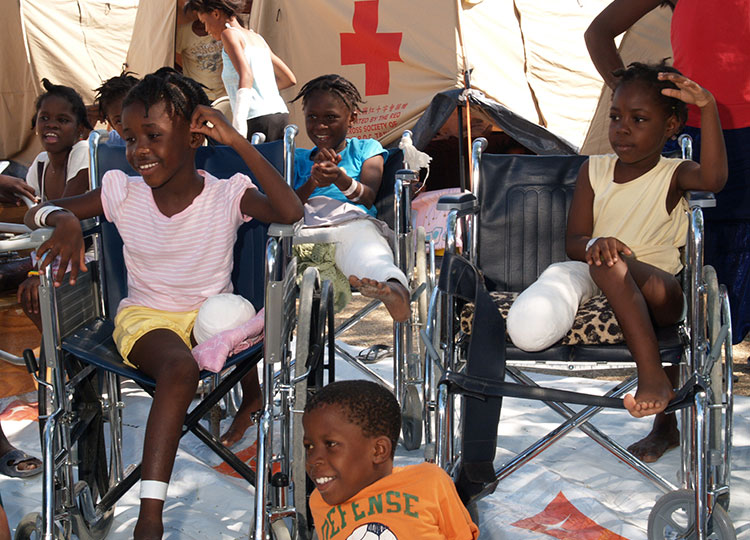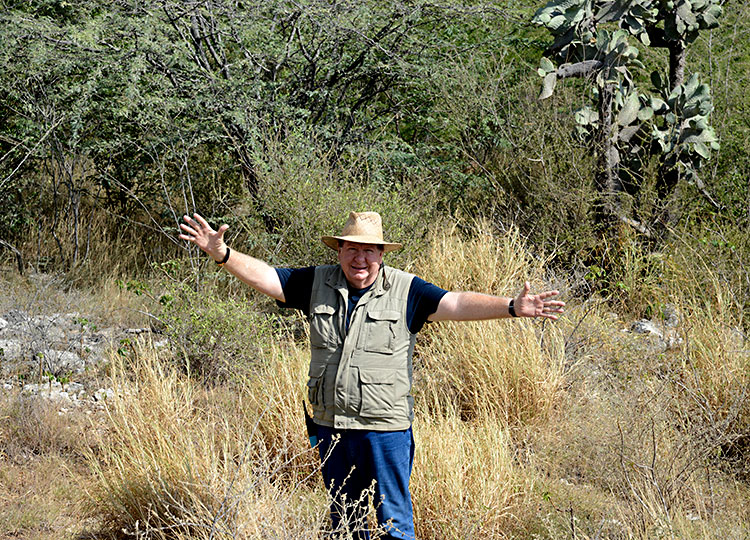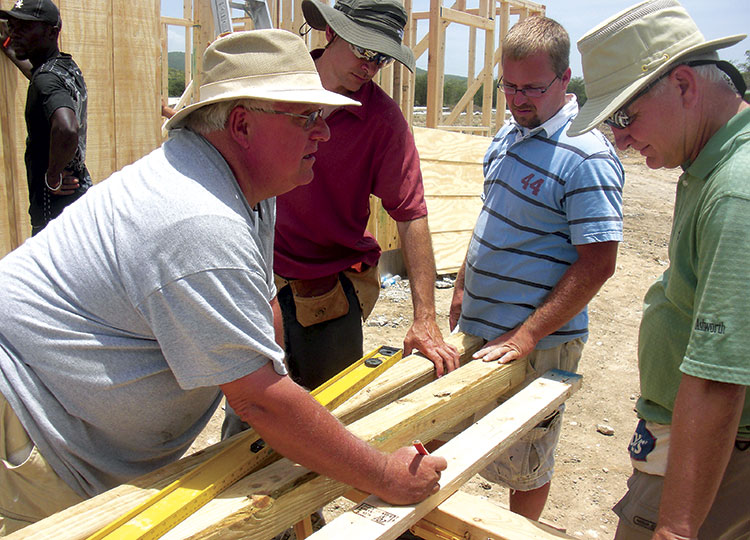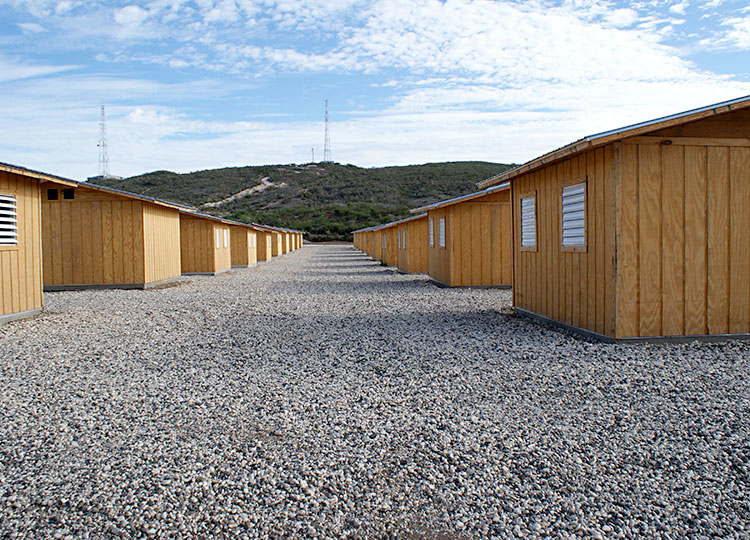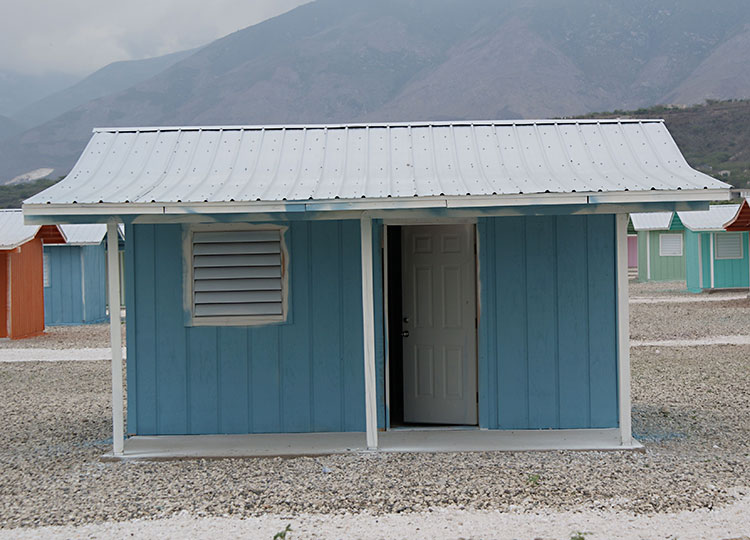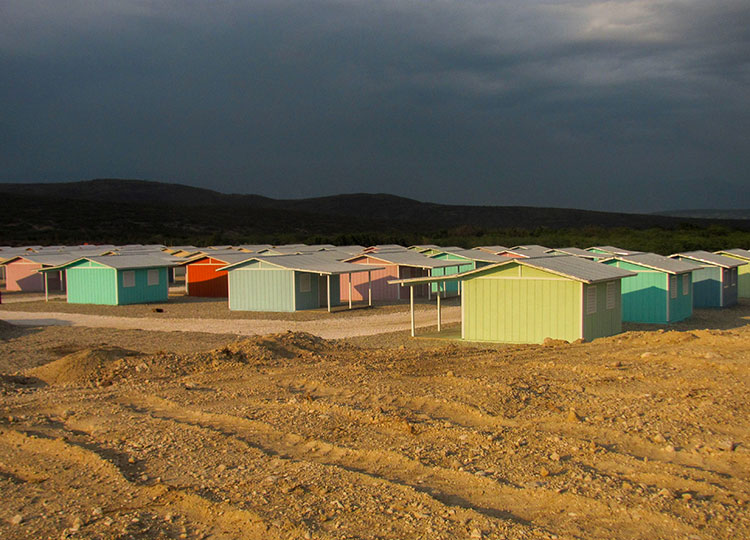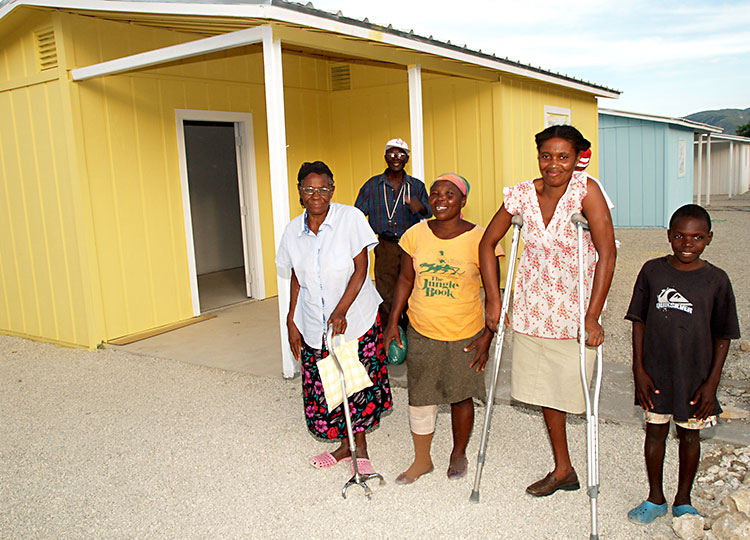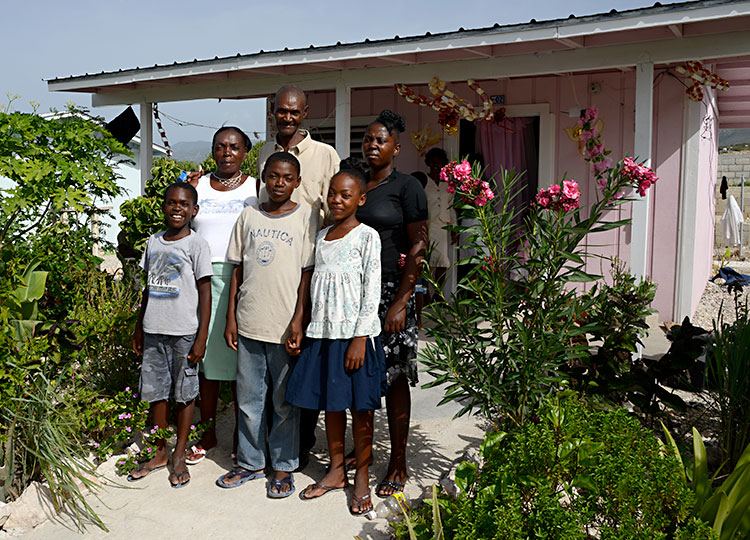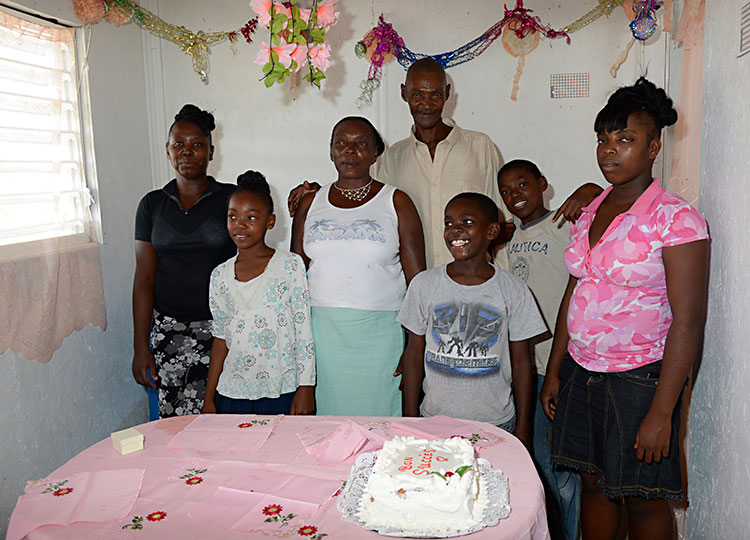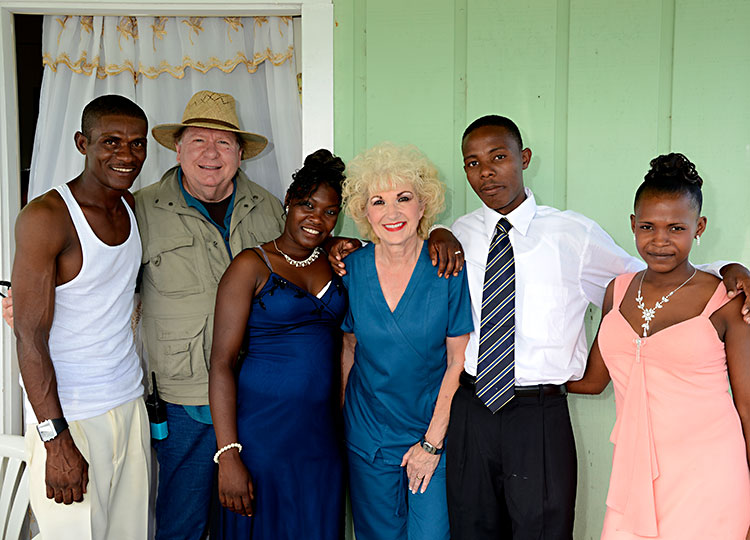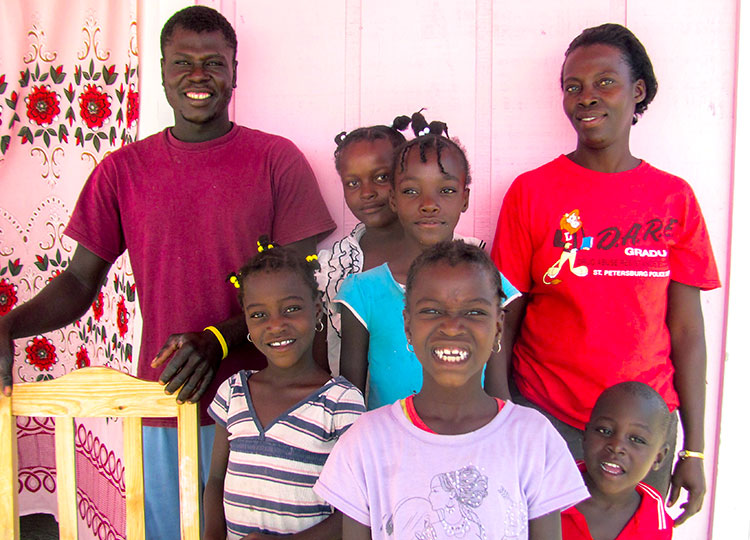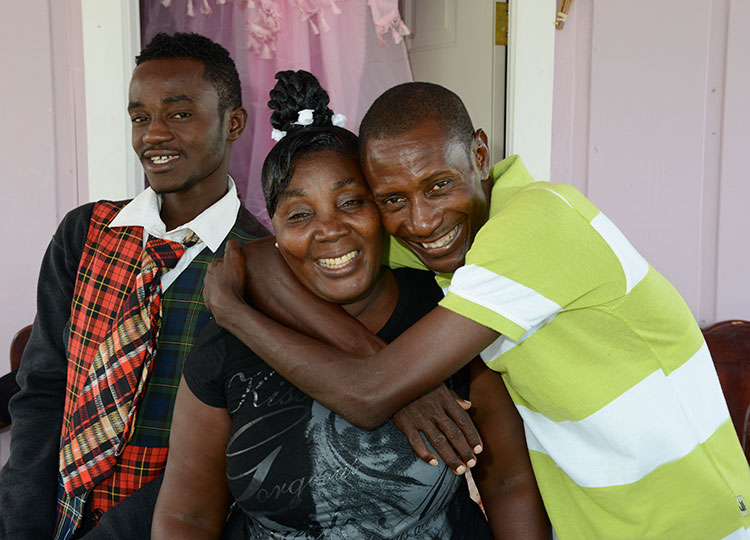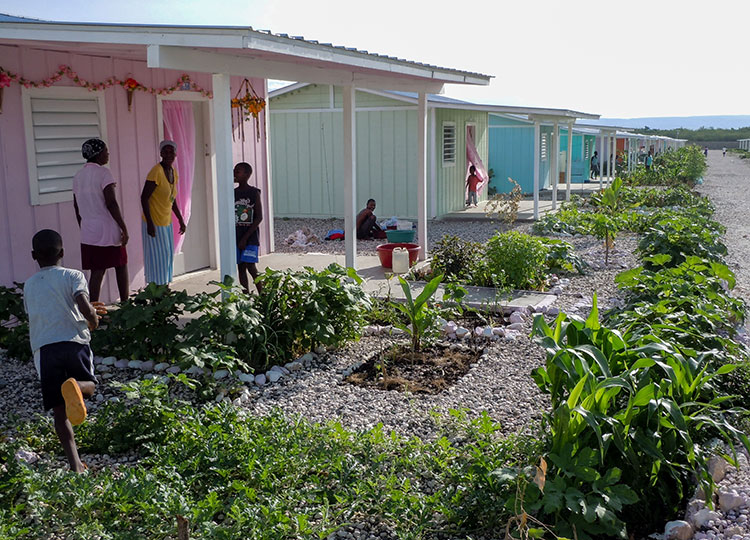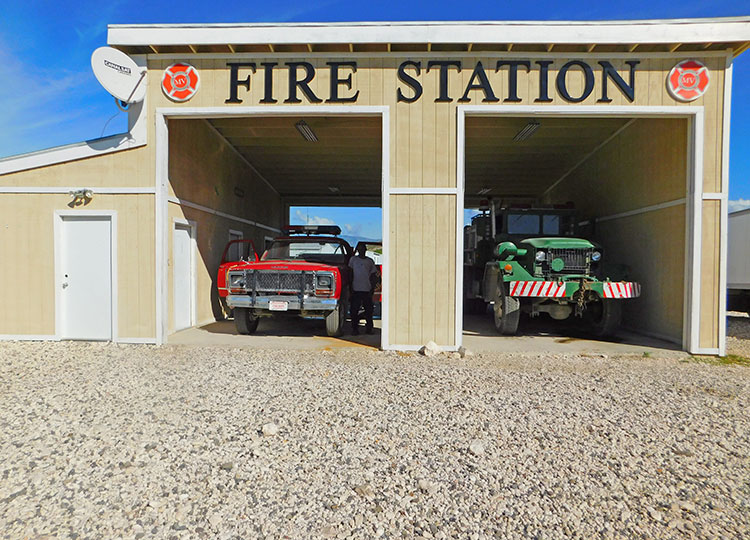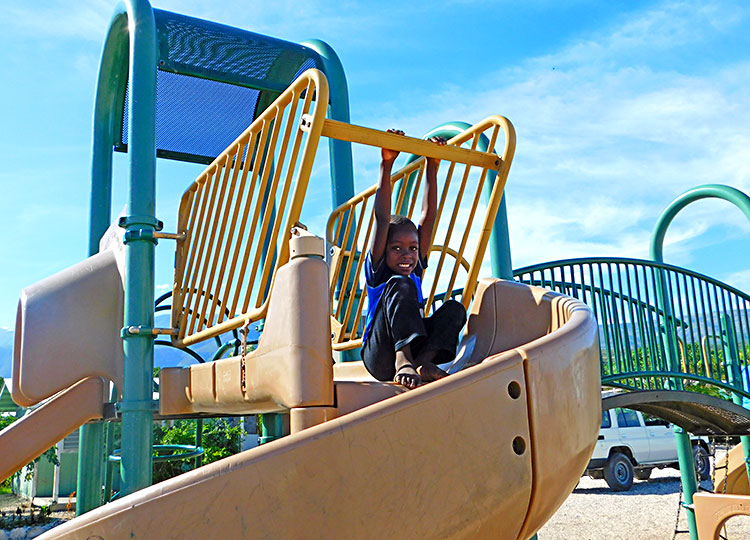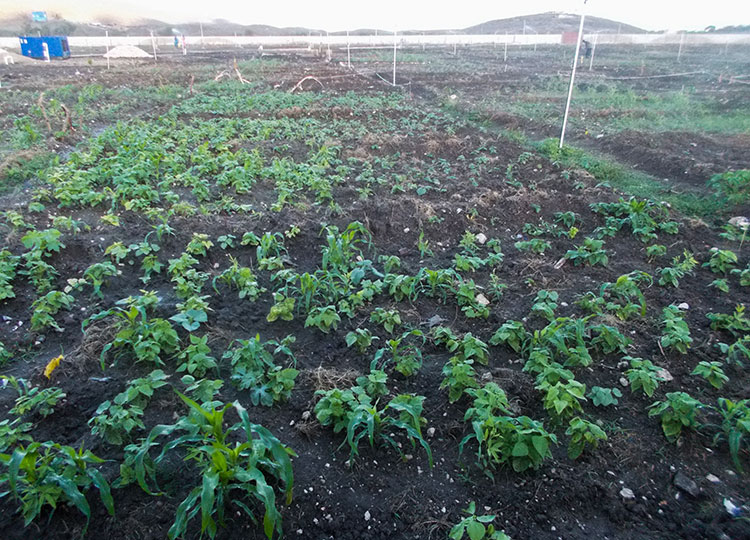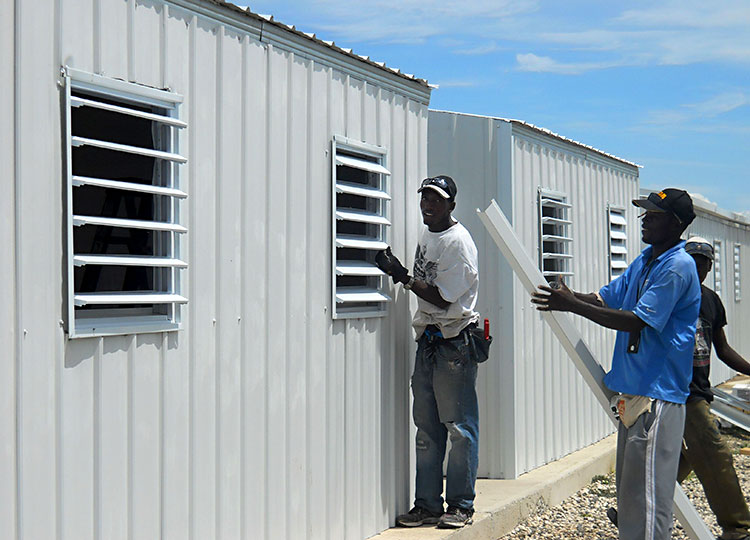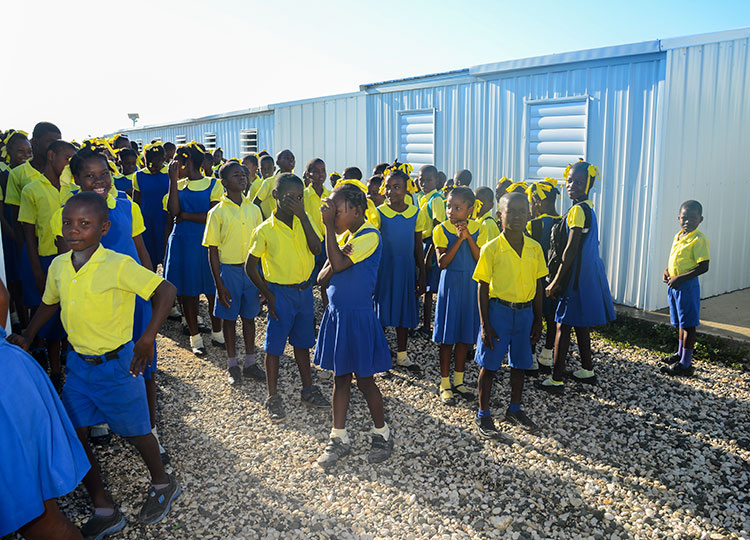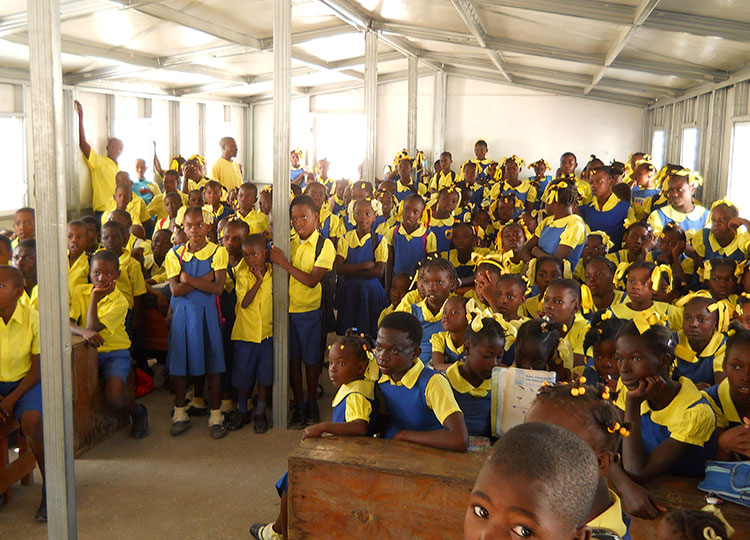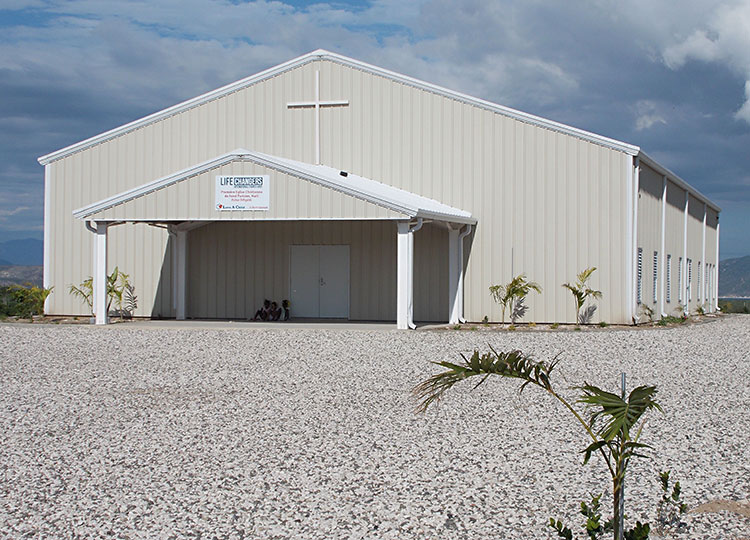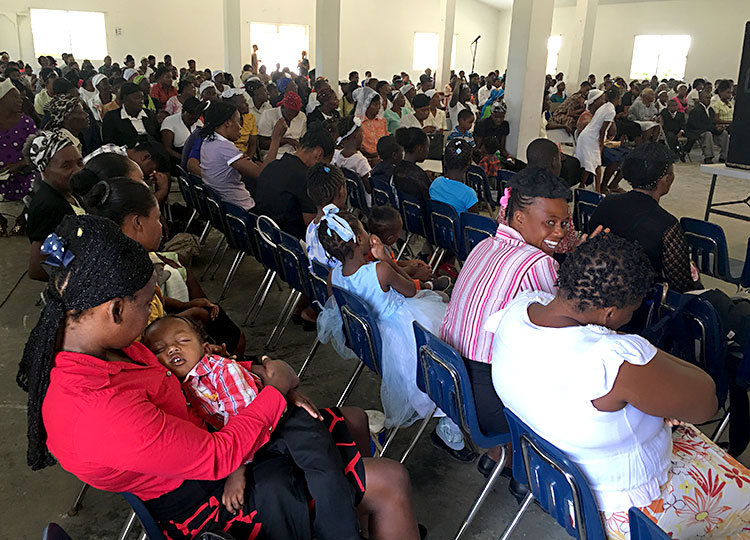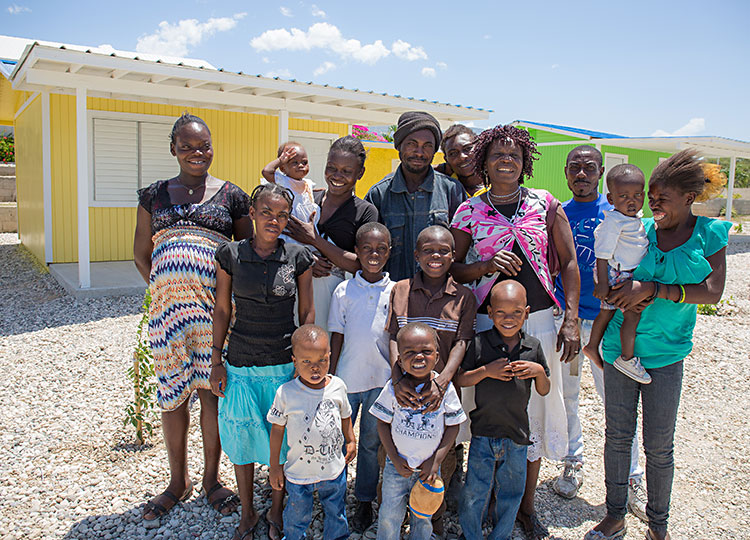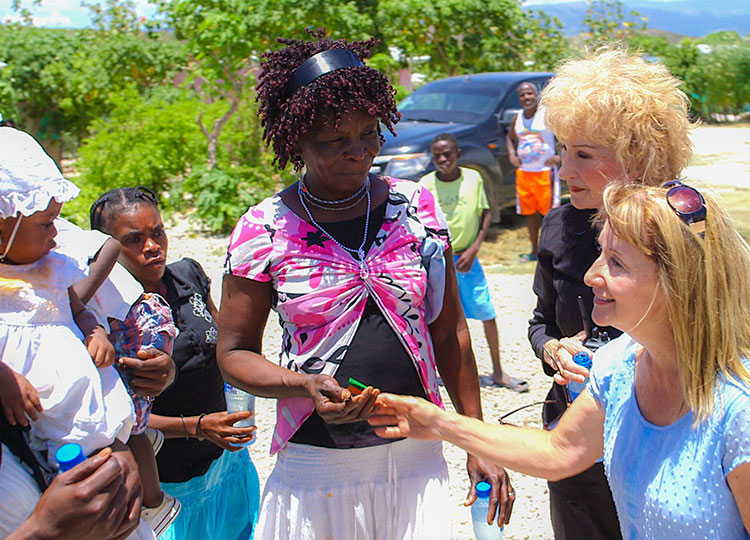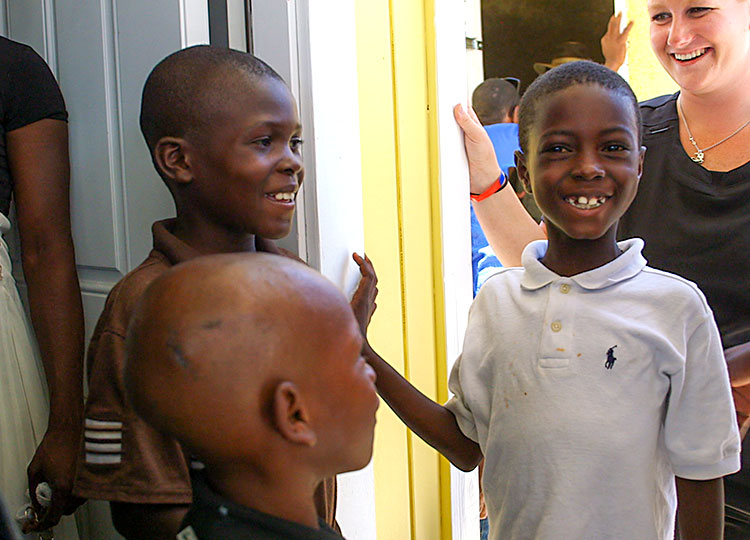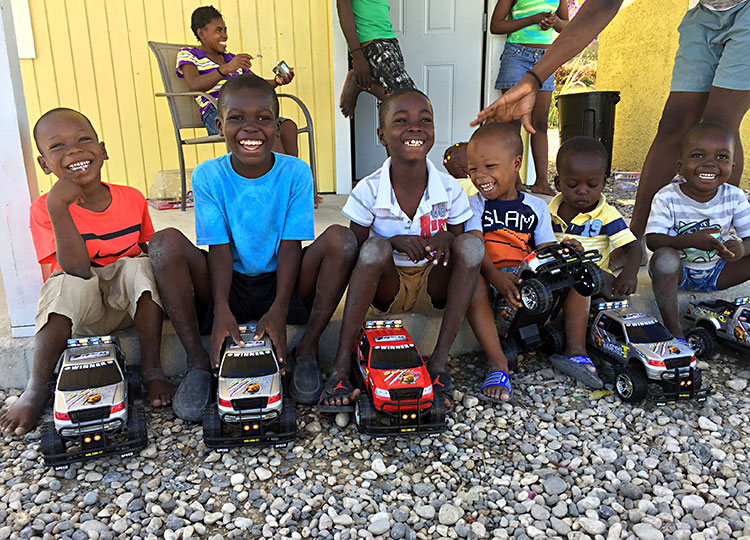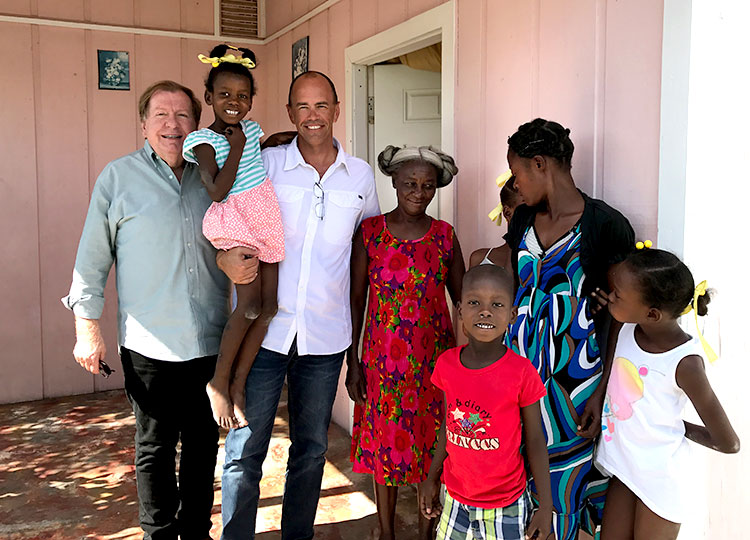 We are currently at capacity with the construction of homes within Miracle Village and are so thankful to all who have helped us provide these families with their new beginnings! May God bless you!