Sherry and I have lived in Haiti for the last 31 years. Our hearts are drawn to the constant "cry of the poor" here in Haiti. Your prayers, love, and support are invaluable to our efforts.
In the face of overwhelming poverty, the mission of Love A Child has taken on the burden of the needs of children and their families spiritually, socially, and physically. God continues to work in Haiti through our feeding programs, medical care outreach, schools, churches, and sustainability programs.
Together, we've impacted the lives of thousands of children with over 25,000,000 meals given out in the last year. We need your help to continue to help us in reaching our goals to claim the country of Haiti for Christ.
We ask that you join us in prayer and action this giving season. On Giving Tuesday, let your heart lead you into sharing a special, love-filled gift with children and families that are struggling to survive.
Please call the office today at 239-210-6107 or give online by clicking the donation button below and stand with us in our walk of faith to claim Haiti for Christ.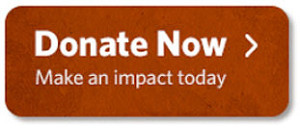 When you give, we would like to give you a gift of deep appreciation for your loving sacrifice to feed the hungry children… If you have not yet received a copy of our latest book, Faith, Hope, and Love Devotional – A 90-Day Walk With God, we would love to send one to you. Please be sure to request one. It will surely bless you!
God bless you and thank you on behalf of the Haitian children.
We love you,
Bobby & Sherry Burnette