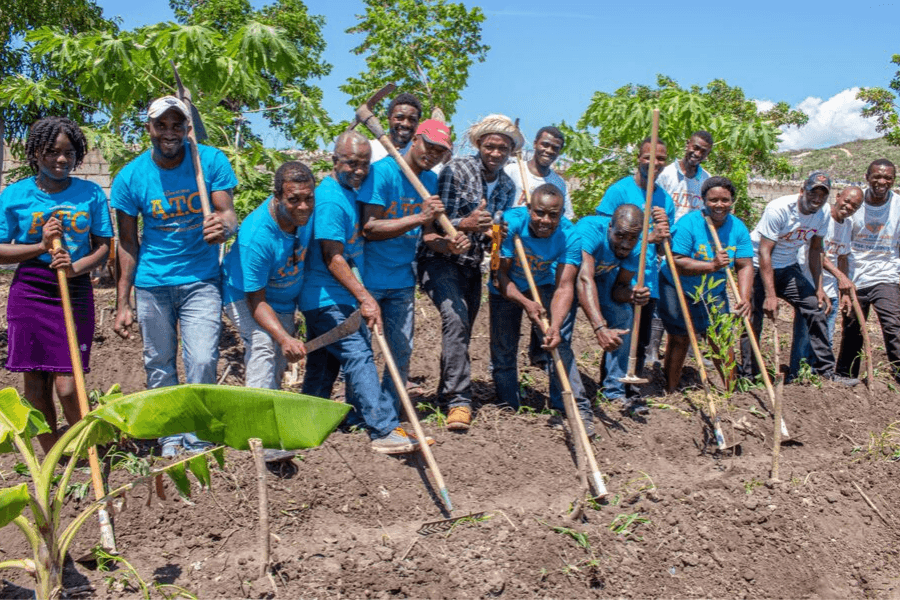 Farming God's Way is an approach to farming that involves teaching biblical principles, along with proven management and agricultural techniques to improve crop yields, as well as help stop the cycle of dependency in poor rural areas.
It is important to show how traditional methods of "slash and burn" deforestation and tilling the ground has caused major erosion problems and washed away most of the rich soil.
Some of the new methods of farming taught will include plant diversity and introducing better varieties of vegetables and fruit trees to extend the growing season and improve the amount of food available. Organic pest control, crop rotation, proper irrigation and introducing "nitrogen-fixing" cover crops and trees to replenish the nutrients in the soil are also part of Farming God's Way.
Using the demonstration gardens in the Agricultural Training Center, the Love A Child missionaries teach farmers how to increase yields with lessons on:
How to precisely place seeds for planting
How to fertilize the planting areas with animal manures
Techniques for creating a rich compost for ground cover
When farmers keep up the standards they are taught and become careful stewards of God's gardens, the effect includes high yields and sustained food supplies for future generations in Haiti.