Providing long-term, sustainable solutions for food security and nutrition for Haitian families.
The Agricultural Training Center (ATC) is one of the six elements of the Love A Child Sustainability Program, located in Fond Parisien, Haiti. The ATC provides a unique place for locals to learn by seeing, hearing and practicing gardening methods that are simple, affordable and will improve the quality of life.
As a "Living Classroom," the ATC demonstrates the best sustainable agricultural practices to improve food security and promote agricultural-based jobs.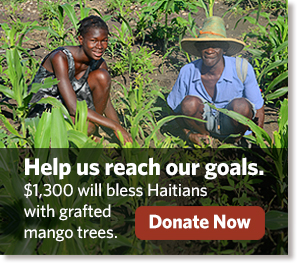 The Agricultural Training Center Pavilion…
Where we teach and demonstrate ideas that work.
At the training pavilion, Love A Child agriculturalists demonstrate techniques for erosion control, composting, organic fertilizers, pest control, irrigation, etc. We also teach locals about "Farming God's Way," age-old methods to improve productivity and nutritive value, while preserving natural resources.
About the Property
The ATC property, which is about 1.8 acres, includes areas for:
An edible plant nursery
Reforestation tree stock nursery
Bamboo varieties nursery
Appropriate technology demonstrations
Small-scale Tilapia farming and aquaponics
Composting and mulching
Worm farm
Bee farm
Solutions…
Read more about our approach
For more on Love A Child's work with teaching sustainable agricultural practices, download the full project summary here.
How you can help become a sustainable outreach champion
With your help, we run monthly farming classes, produce an agricultural radio talk show, and spread critical agricultural reform awareness throughout various communities in Haiti.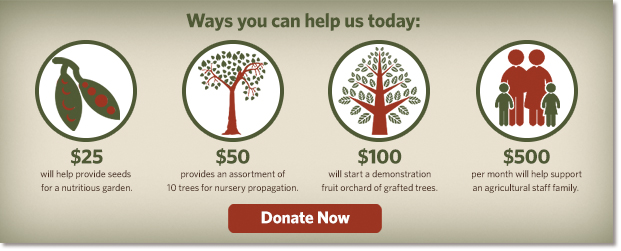 To learn about all of our programs, please visit our Sustainability Initiatives web pages.
Icons by FreePik / colorized
(CC-BY) http://goo.gl/gqZcUw