December 7-16, 2014
A Haitian Creole Proverb:
"Nanpwen mòn Jezi pa deplase."
There is no mountain that Jesus cannot move.
It all started as a dream… to turn bushes, thorn trees, and raw land into a marketplace that would transform lives, giving dignity to the poor and creating jobs for Haitians. This dream will create a clean and secure environment to help Haitians help themselves by creating our "Sustainability Programs."
A Dream for the Haitian Poor…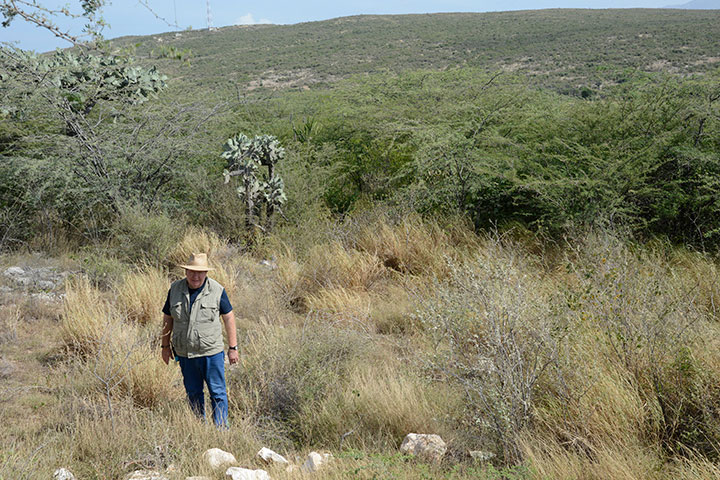 The long wait is finally over! This day has brought so much hope into the lives of many Haitians in the Fond Parisien area. On Tuesday we hosted the Grand Opening and Dedication of the Gwo Maché Mirak (Grand Miracle Market) and we transitioned it over to the people of Haiti and Metro Management.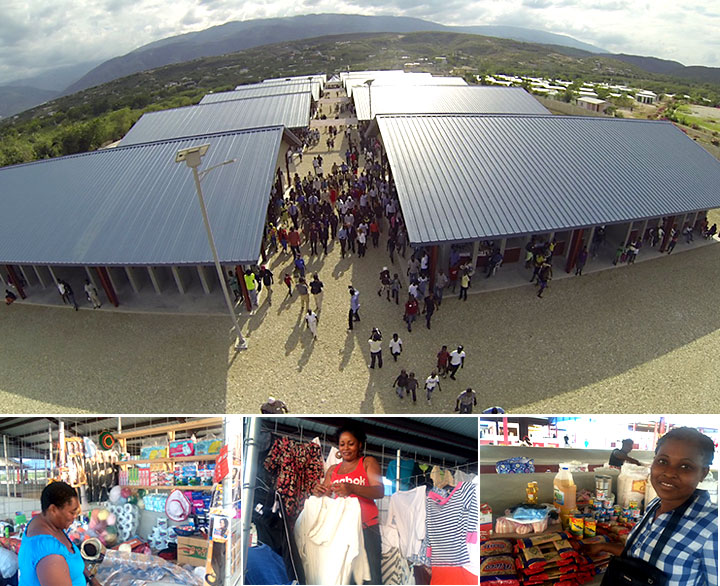 The completion of this sustainability project, also known as Food for Life, will open its gates as the largest outdoor marketplace in Haiti. It will serve the people in this area, bringing not only access to more products, but jobs to take them into a better future with hope.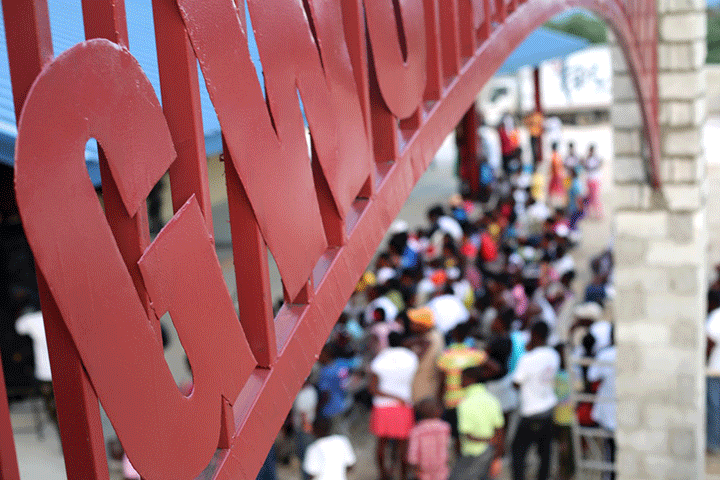 The Gwo Maché Mirak was our dream for the Haitian poor, but it took the hands, hearts and many prayers to realize our dream.  We would like to take a moment to express our gratitude and thankfulness from the bottom of our hearts to the many generous organizations, all the hard working people and thousands of hours of volunteer work to make our dream a reality here in Haiti.
For all your unwavering faith and tireless work on the Grand Miracle Market we wish to thank:
Pastor Jentezen Franklin and Kingdom Connection:  We want to humbly thank Pastor Jentezen Franklin and his Kingdom Connection partners for sponsoring the committed $1,000,000 for the Grand Miracle Market.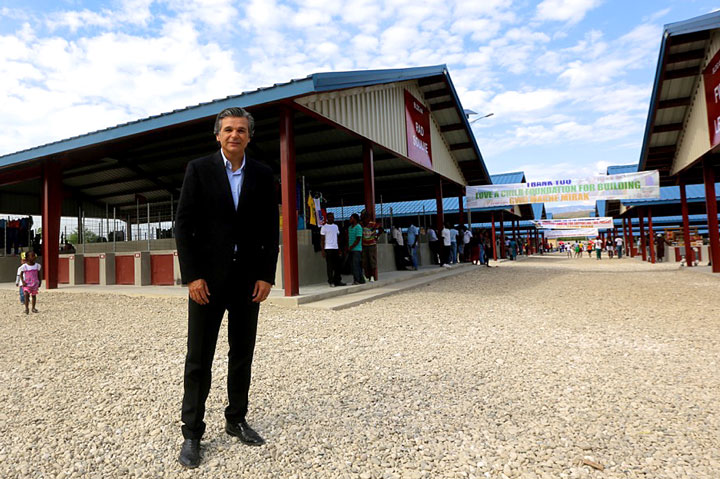 We thank Nelio (Wilson Barthelemy):  Our Love A Child Director in Haiti, Nelio handles all of our business logistics. He had the complicated job of getting the land papers in order, negotiating with the squatters on the land, working with the government of Haiti, getting the many containers of materials released from Customs, and working with the local government authorities to get permission for the marketplace to be built, and so much more.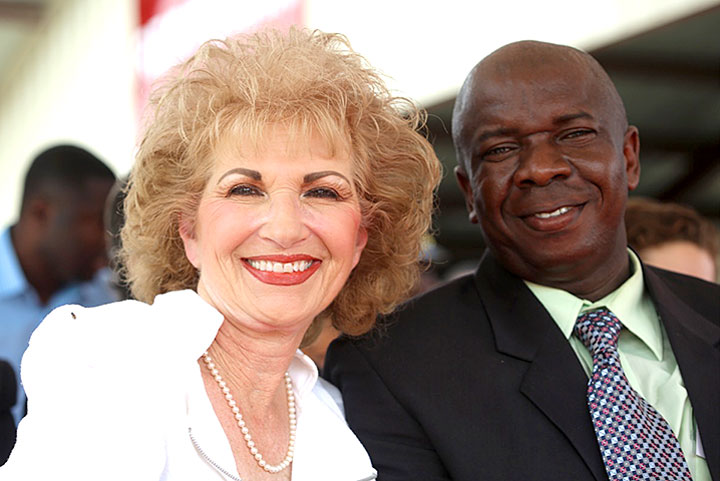 Roger Rinker: He made numerous trips to Haiti to clear the land. It was a HUGE JOB!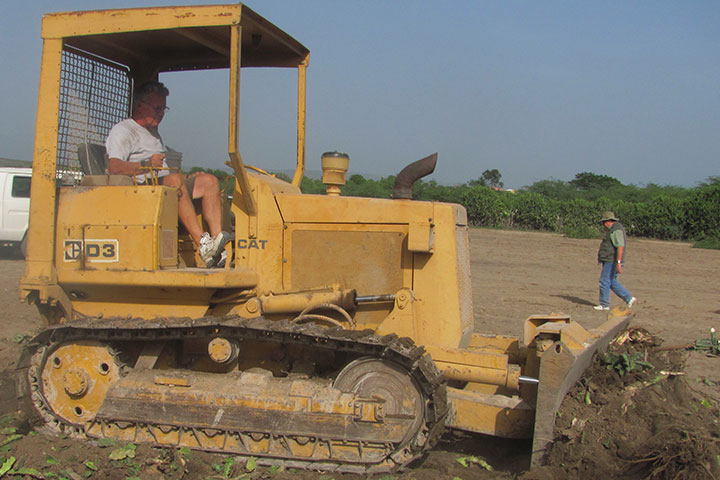 Mark Ostrander, his son Jesse, and their entire crew: For the best "Project Managers" we could have ever had to oversee the construction of the marketplace. They made many trips to work on the construction site.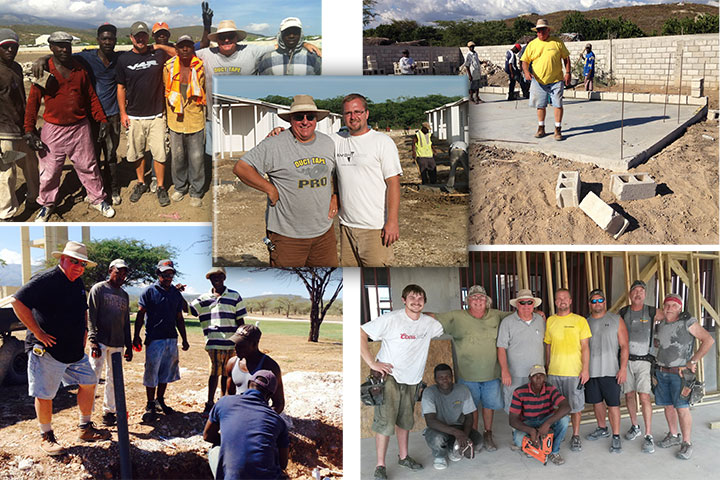 Nipper Construction and crew: These guys spent nearly four months here in Haiti erecting specialized giant steel beams (made to withstand an earthquake) and putting up the roofs on all of the buildings.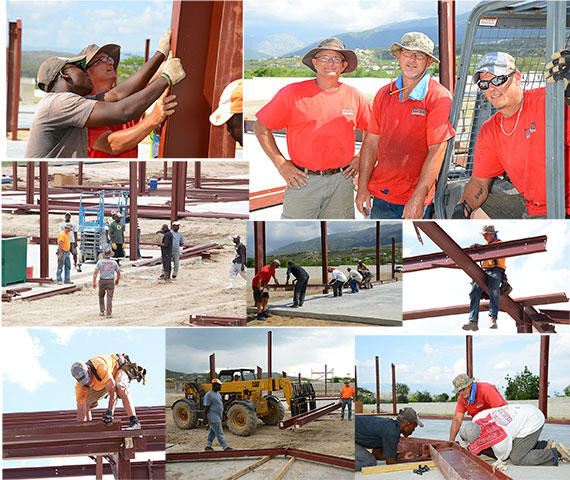 Steven at Betonex Concrete company: We bought tons of concrete from this company, and we poured ten large concrete foundation slabs for our huge new buildings. He could not believe all that we are doing for our Haitian brothers and sisters – without making any money for ourselves.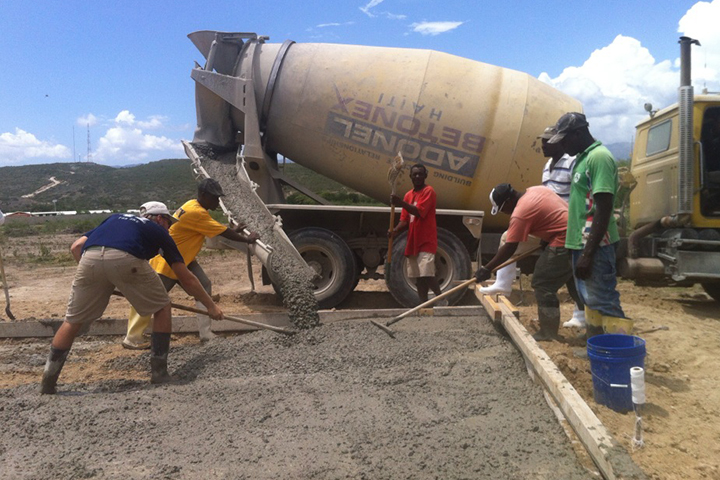 Missionary Robert de Vries:  We are thankful for our missionary Robert de Vries, who speaks fluent Creole, and has the ability to handle the many tasks of teaching Haitians to do construction work. He is A GREAT FACILITATOR, and also handles everyday problems and does "anything we need him to do!"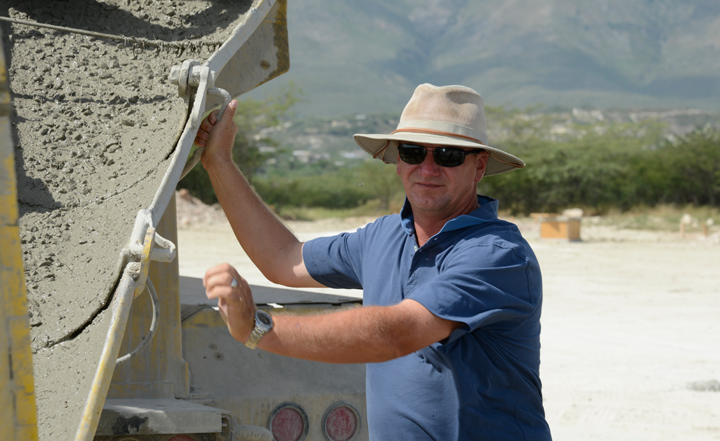 Open Hand, Inc. – Alisha Ballew and Lisa Rogers: They held 20 hours of vendor business classes for Haitians who wanted to sell at the marketplace. These workshops taught future business owners how to display their products, sell them, and how to build and maintain customer relationships for future business. They offered 145 "no interest loans" to local applicants to help them get started in business. They also held a Bloom for Jesus Conference to teach Haitian women about operating their own businesses. This opportunity empowers poor Haitian women to begin the process of self-sustainability.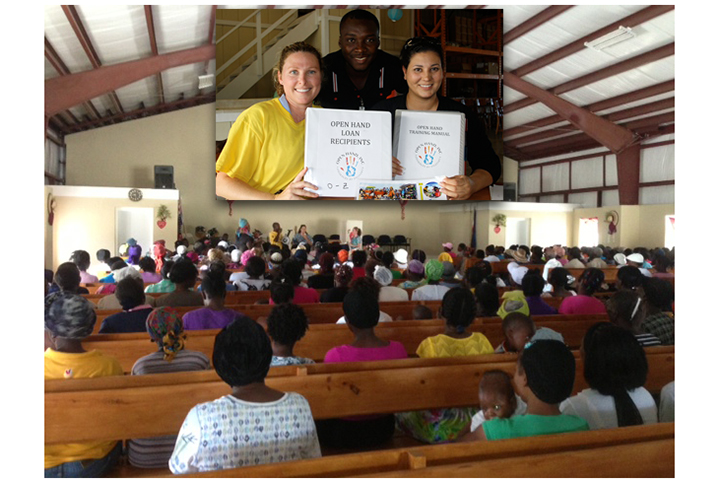 Metro Management Team: Building a marketplace in Haiti is a monumental job, but managing it is a lifetime job, and we believe foreigners should not be part of the marketplace management! God led us to Villy Choute and his team from Metro Management Haiti. Villy, Oriol, Sarah and many others have done a wonderful job of inspiring the people of Fond Parisien to embrace this new marketplace. Leading up to the Grand Opening and Dedication, they held several events to showcase the Gwo Maché Mirak to the local people.
To all of our local missionaries, Haitian workers and volunteers, we are most grateful for all your hard work and helping hands throughout this project.
The vendors started bringing in some of their products a few days early, setting up their stalls and getting ready for the big day!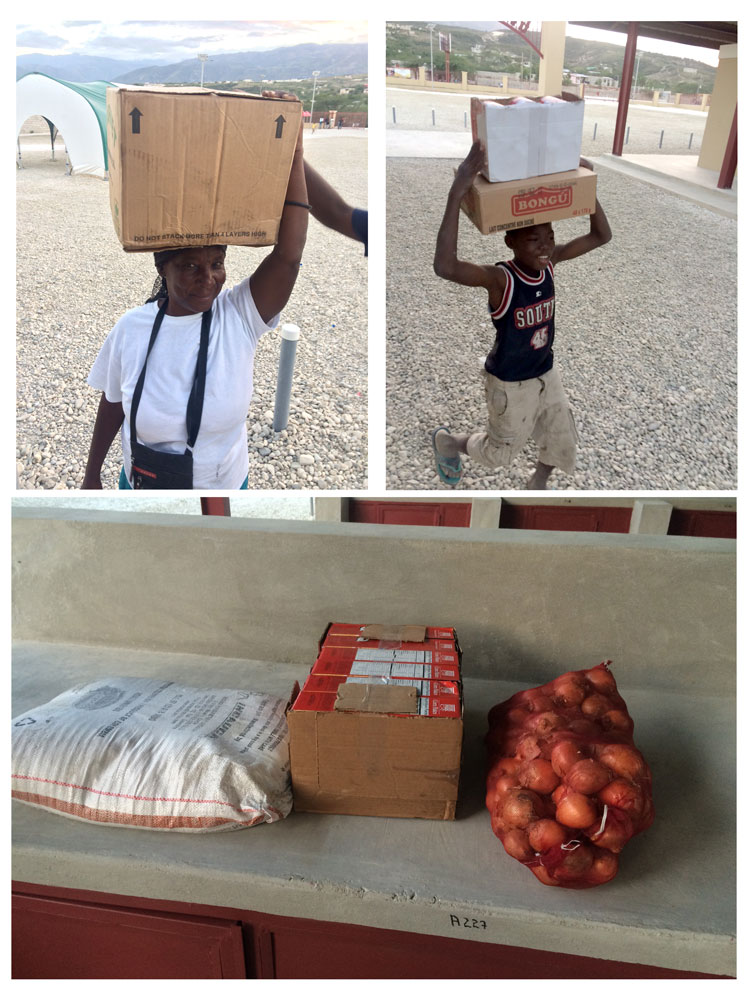 Grand Opening and Dedication Ceremony of  the Gwo Maché Mirak – December 9, 2014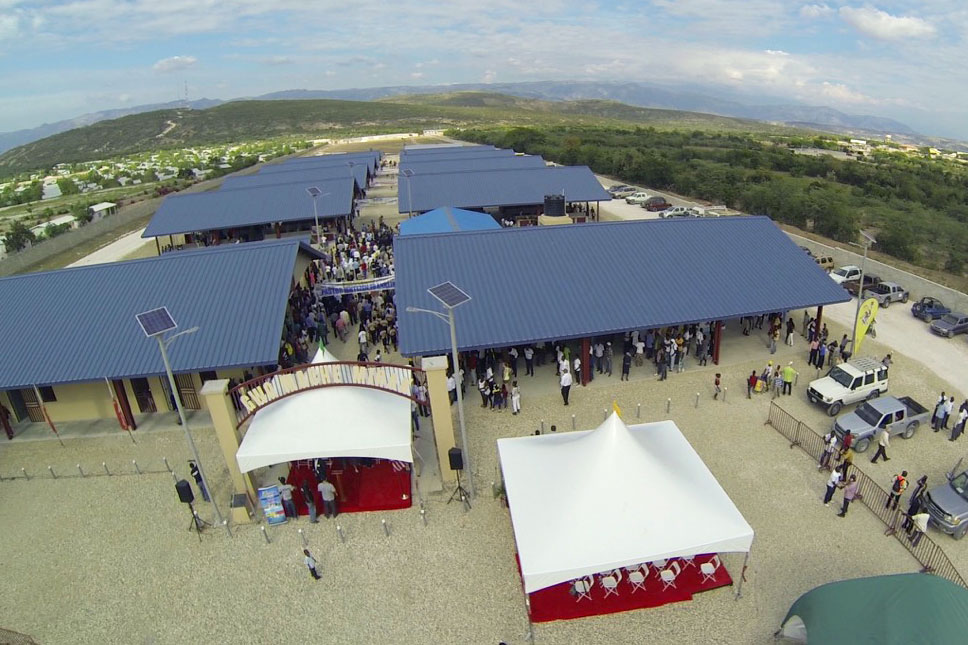 The Gwo Maché Mirak opened to the public with an inspirational ceremony, which brought several Haitian officials, the Love A Child Board of Directors and many of the people who worked on this sustainability project to dedicate it to the Lord and the Haitian people.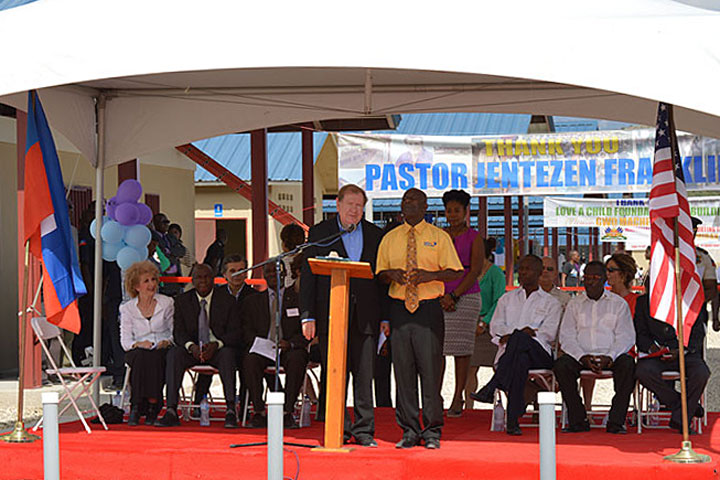 The Gwo Maché Mirak is now the largest outdoor marketplace in Haiti and offers a bright future for the young people here.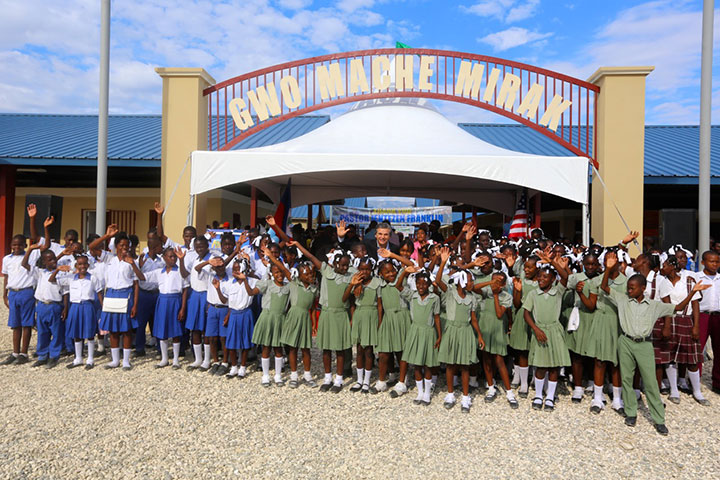 After the dedication ceremony, Bobby led the visiting officials, all the people from Love A Child and over one thousand Haitians on a tour of the new marketplace.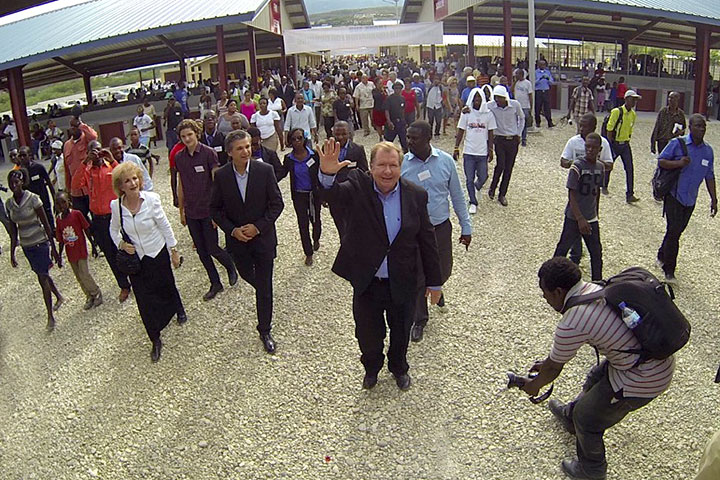 This was a great opportunity for the Haitian media to cover this momentous event to let all of Haiti and the world know that there is hope for Haiti's future.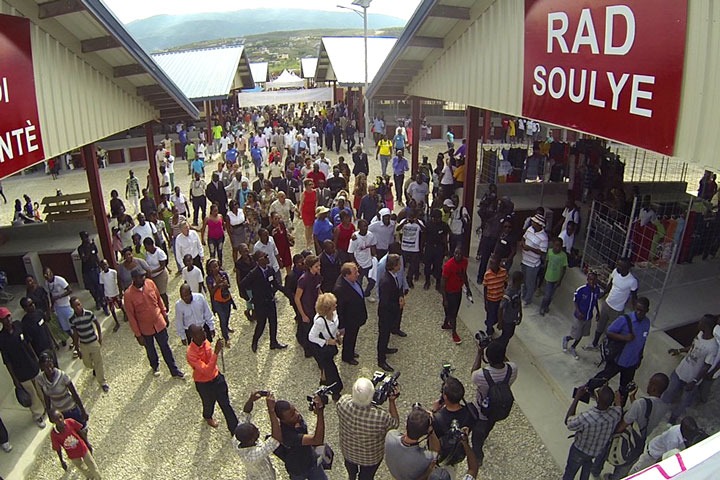 This is such an exciting event for the people of Fond Parisien! They had the opportunity to walk through the marketplace with Pastor Jenzeten Franklin, who was instrumental in raising the funds to build the Grand Miracle Market, and Villy Choute from Metro Management Haiti, who will be managing the operations of the Gwo Maché Mirak.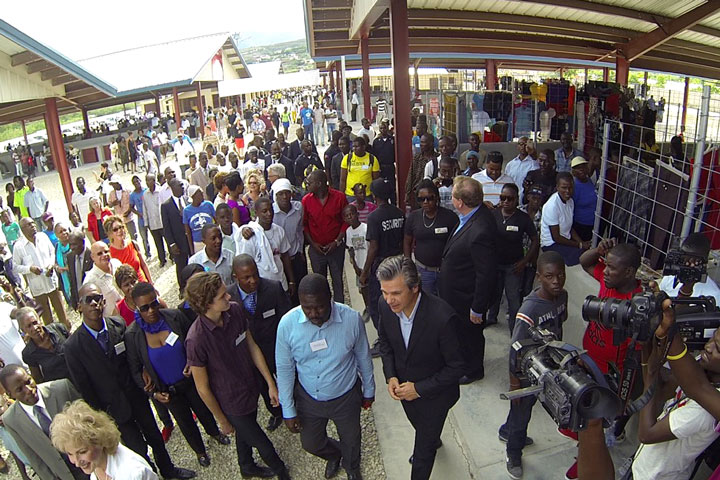 Pastor Jenzeten Franklin stops to speak with one of the vendors as he toured the marketplace.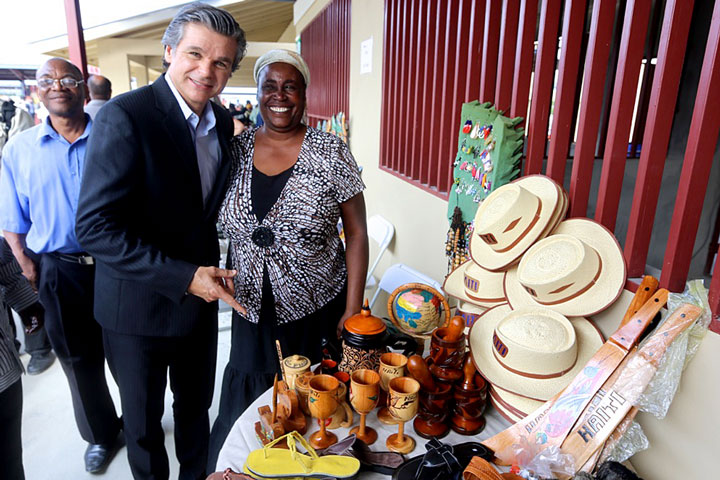 Bobby shares a moment with Pastor Jenzeten Franklin as they talk with many of the local Haitians.

This is a special occasion in the lives of so many people who are a part of the Gwo Maché Mirak and dedicated so much of their time, energy and faith to make this dream a reality. We are thrilled to see all the local people embrace this marketplace, as we will continue to move forward bringing other sustainable options for the people living in Fond Parisien and the surrounding area.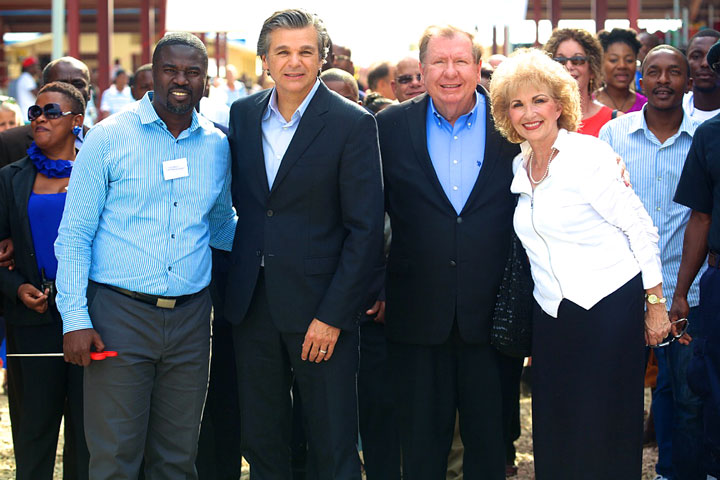 As day turned into night the young people of Fond Parisien kicked the evening into high gear!


An estimated 4,000 people came out to enjoy the different entertainers, local bands and lively celebration.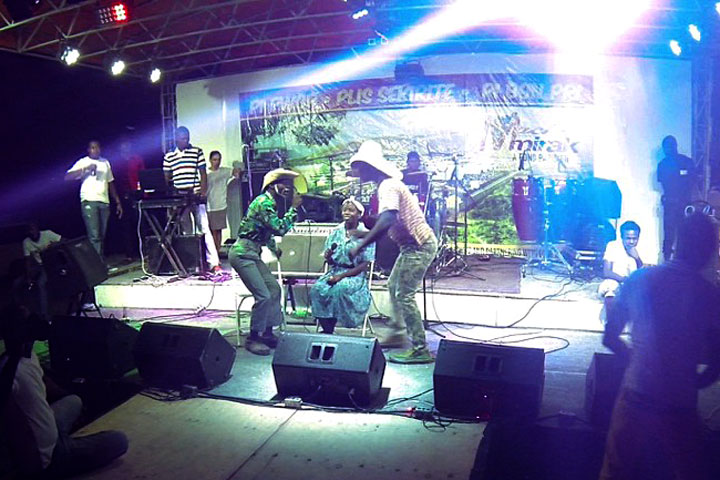 It was standing room only for all those who came out to enjoy the entertainment.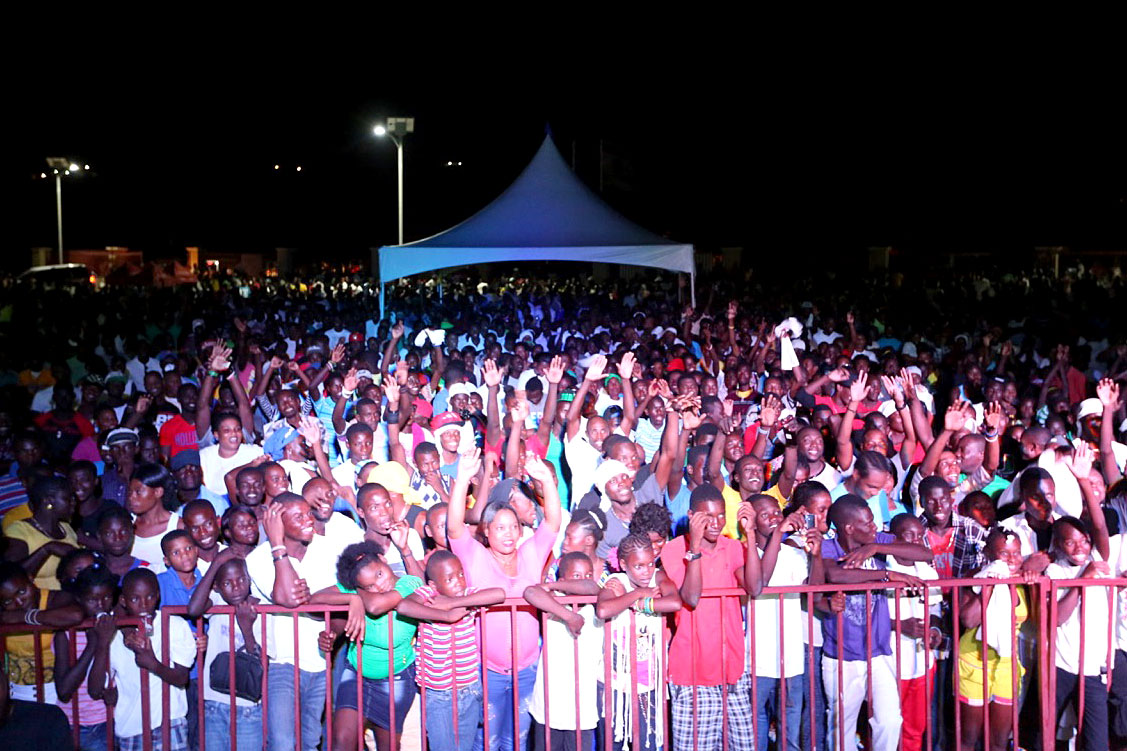 Live music rocked the night as everyone enjoyed the new marketplace and had a great time!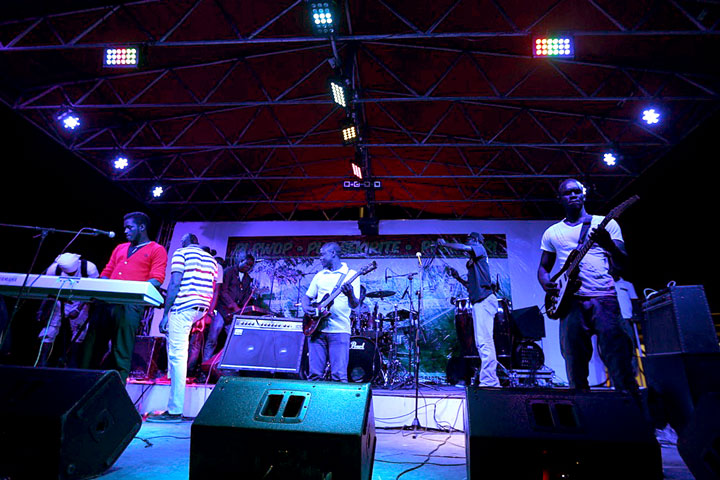 Several different groups took the stage throughout the evening.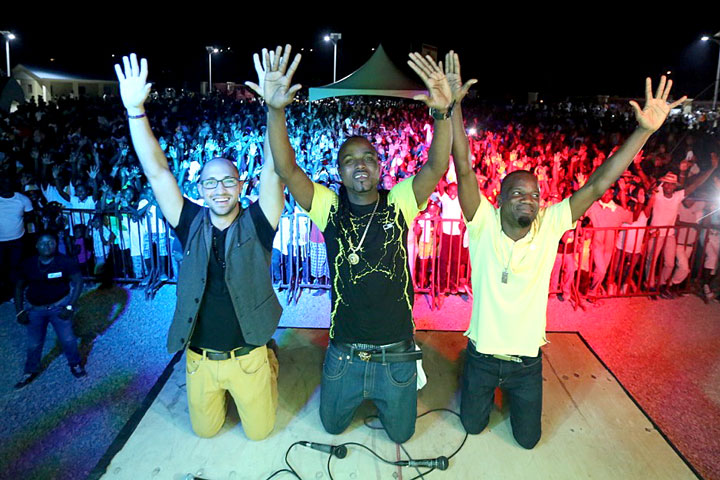 It was a celebration of life, the Lord, and hope for a better future for the impoverished people of Haiti!

Try and imagine how it would feel for a poor widow woman with seven hungry children to get a job at this marketplace.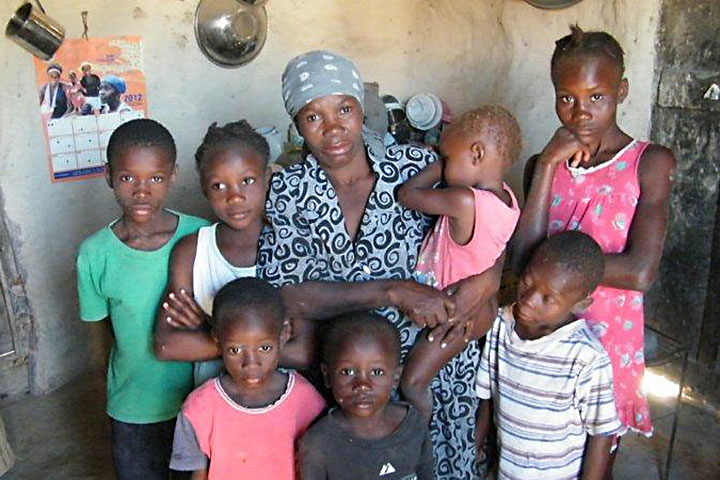 Madamn Noel sells eggs in order to feed the orphans in her village. She now has a booth at the Grand Miracle Market to sell many different items.
There is Mackenson, who has nine children in his care. His wife and baby were killed two years ago and he had no job. He now has a job at the Grand Miracle Market and the list goes on and on.
Many Haitians now have jobs in the new Grand Miracle Market.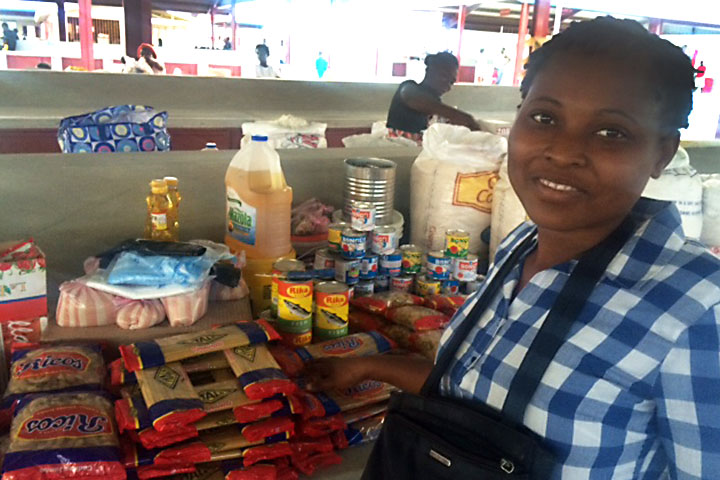 Haitians say, "Hope makes us live," or "Hope gives us life!" It is true… the Grand Miracle Market has brought hope for thousands of poor Haitians and many more will be blessed! God bless every person who has contributed so much, to those who volunteered to sweep and clean. We love you and thank you!
Bobby and Sherry
P.S. We will soon be sharing with you some wonderful new projects that are on our hearts for this coming year.