August 23, 2017
"For he established a testimony in Jacob, and appointed a law in Israel, which he commanded our fathers, that they should make them known to their children: That the generation to come might know them, even the children which should be born; who should arise and declare them to their children: That they might set their hope in God, and not forget the works of God, but keep his commandments."
— Psalm 78:5-8
High in the mountains and into the regions beyond, is the small village of Savaan Pit. We had built a school here many years ago.
You may remember our old school at Savaan Pit, and how it was destroyed by the earthquake and then further damaged by Hurricane Matthew.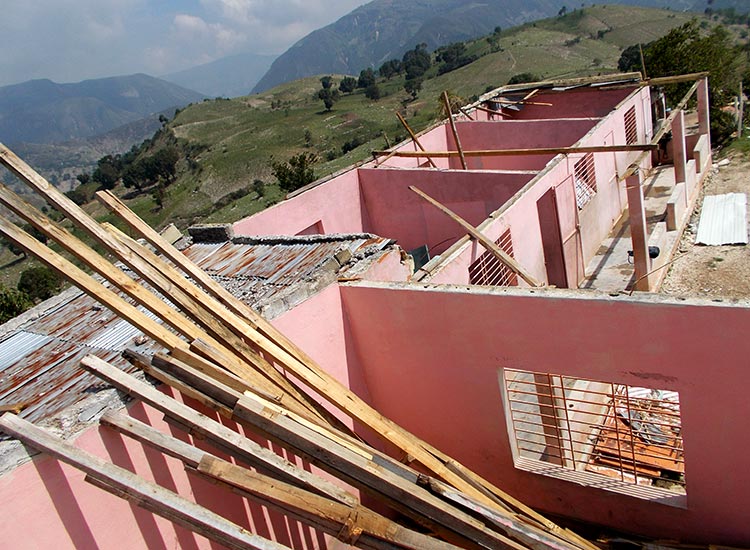 We are building a large Love A Child School for several hundred children deep in the mountains of Savaan Pit. Faith doesn't know we don't have the money!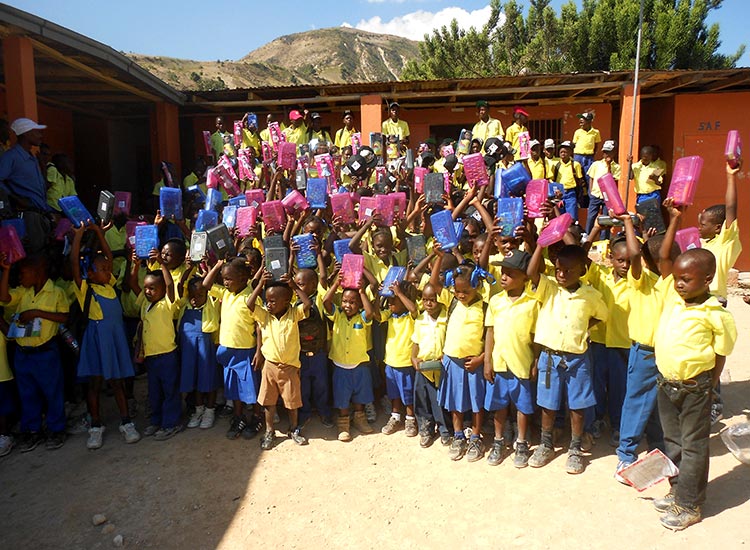 We are building the new school next to what remains of the old school.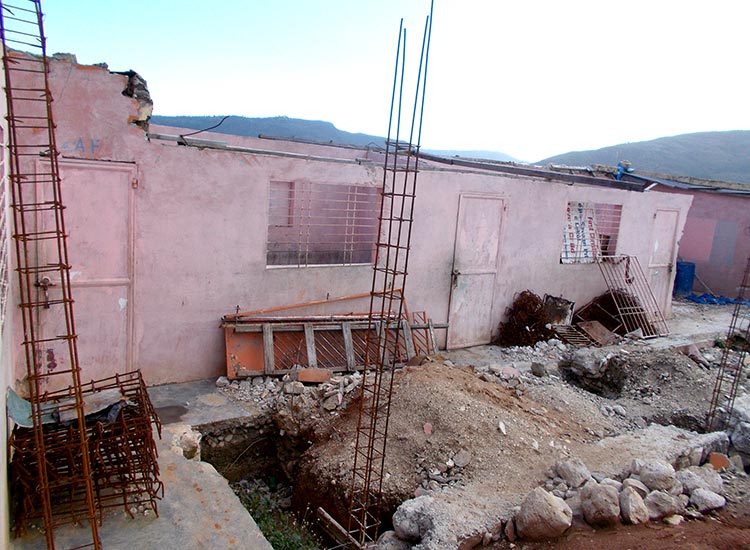 Some of the workers are getting ready to lay out the foundation for our new school.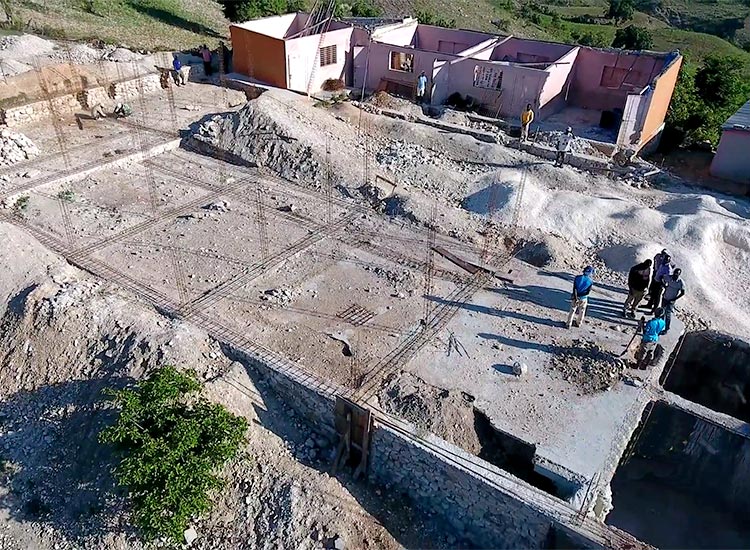 We are now raising the money to rebuild the damaged areas of the old school and a new building for more classrooms. While we are working on the school, some of our Love A Child students are attending their classes in a rented house in the area.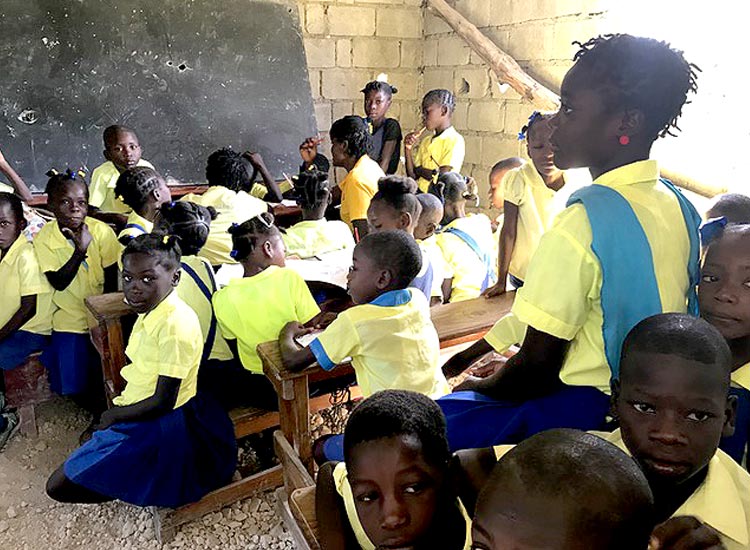 We have the foundation laid out but are waiting for the rains to stop so that our trucks can get there as it is very high in the mountains. We have "some funds" to start the wall, but are lacking help with this project.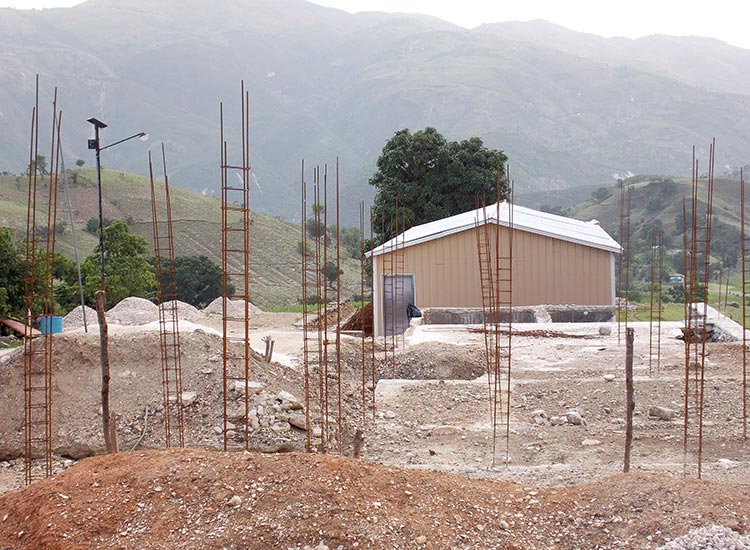 Today, Love A Child brings hope to over 8,500 children in our 18 schools through our Child Sponsorship Program. When a child is sponsored, he or she is provided a Christian education in a caring, loving environment, and fed a hot, nutritious meal. For most of these children, this one plate is the only food they will eat all day. The new school will hopefully be ready for the start of the school year in September. We have so many children who want to attend the school, but their families don't have the money.
Most Haitian parents have never been to school. And they cannot afford to put their own children in school. This young mother told us she knows how important school is, "I didn't go to school but I know there are many things that I could have done… I will never have the opportunity to realize my dream. Putting my kids in school means that I can give them a piece of paper and they can read it to me. It's unfortunate that I cannot put them in school because of the money."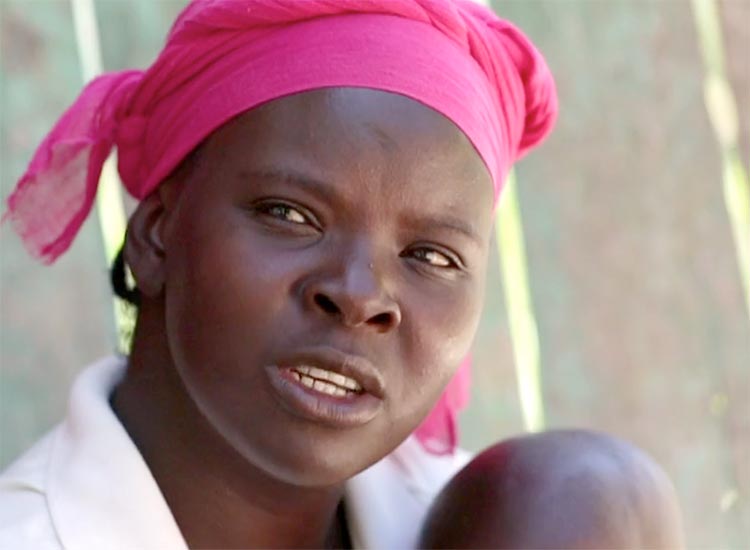 These children dream about going to school. They are hungry to learn. This young man told us, "If I don't go to school then I'll lack the knowledge to do a lot of things in life." School is so important for Haitian children, to "lift them up from the dunghill." Thirty-five percent of Haitian youth are unable to read.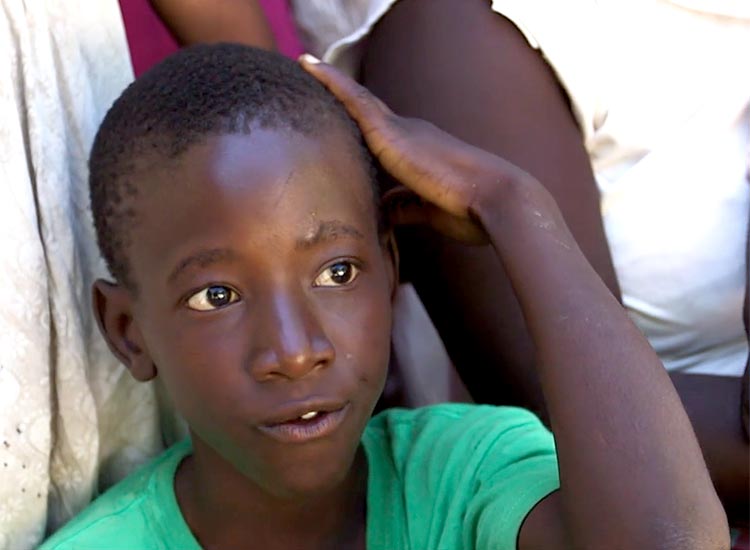 Child Sponsorship is so important in helping these precious children of Savaan Pit. Even though the old school is under construction, these children come from many miles around to attend the temporary school, and they all want an education. It means so much to the children of Haiti. These young children travel by donkey to reach their temporary school everyday.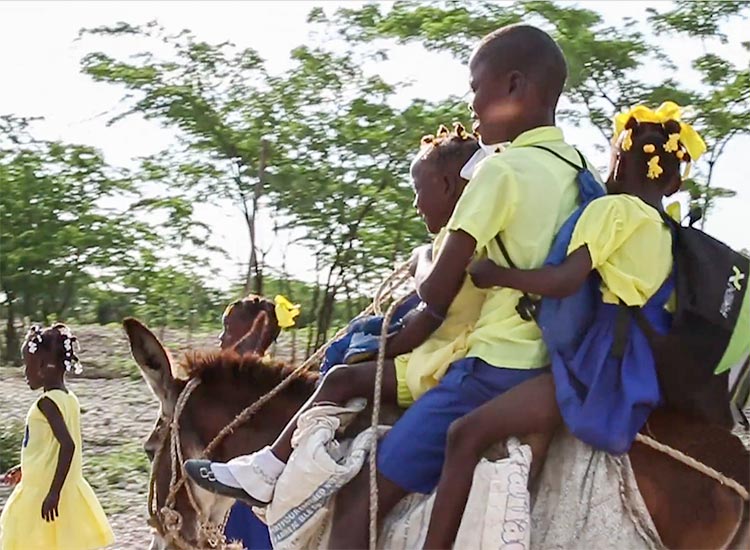 We need your help to complete this new school. It will be a bigger school and will be able to accept even more children. All children have hopes and dreams, and we need child sponsors to help these children reach their potential. Without education, many are destined to follow their parents further into poverty.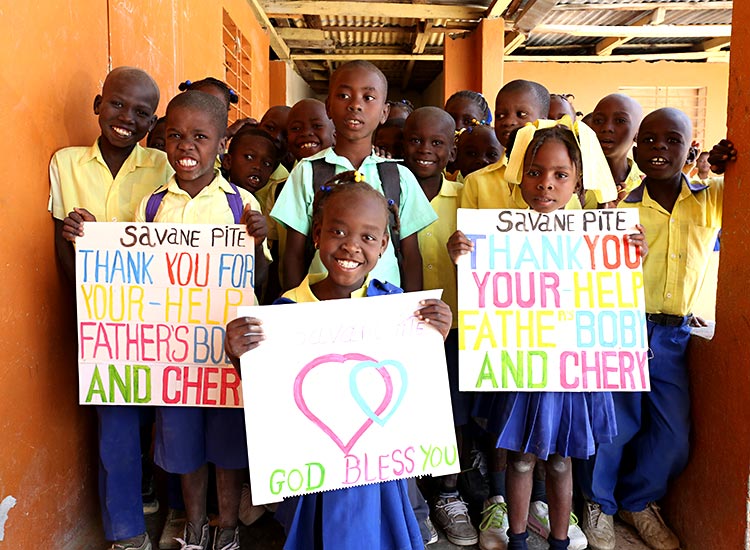 Pray about SPONSORING A CHILD today! You may give securely online or if you would like to speak directly to one of our staff members, please call (239) 210-6107.  You can also email us at [email protected] Each day, hundreds of poor Haitian children leave their mud huts, and their "empty bowls" to walk across the mountains to a beautiful Christian school! These children will someday change lives, and maybe even the world.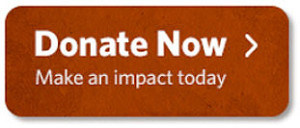 God bless you all for caring so much about the children here in Haiti.
Sherry