"For we wrestle not against flesh and blood, but against principalities, against powers, against rulers of darkness of the world, against spiritual wickedness in high places."
— Ephesians. 6:12
Haiti is a land of Voodoo, zombies, and evil spirits. Voodoo is a religion practiced throughout the country. For centuries, missionaries taught Catholicism to the descendants of the first African slaves, while many of them held on to their native customs. Today, Voodoo is a mix of Christianity and their African cultural and religious traditions.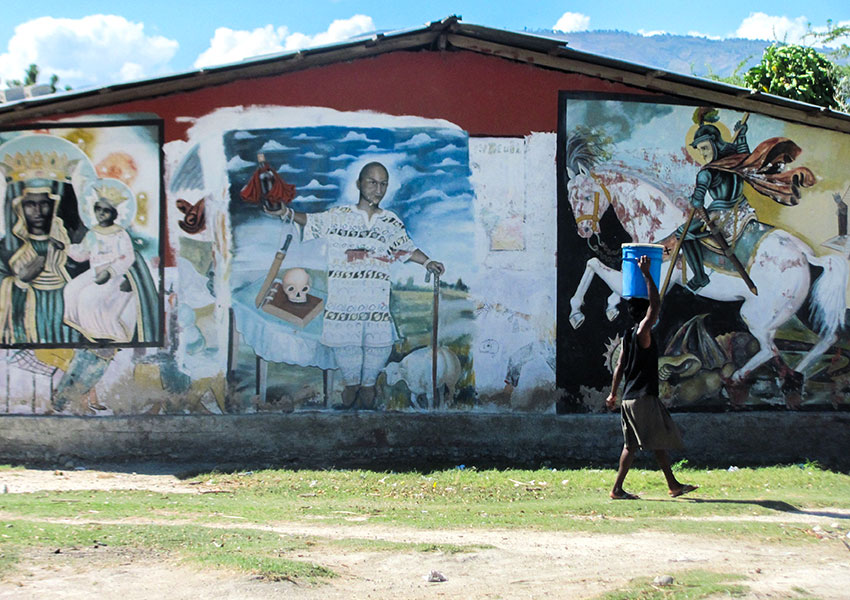 We have visited many villages in Haiti that are mostly Voodoo, including Despeezo, Cotin, Madamn Bauje, and we recently visited Chambrun for the first time. You may have read or heard us talk about our Feeding Programs and Mobile Medical Clinics over the years. When we first visited each village, we always started with a box of food…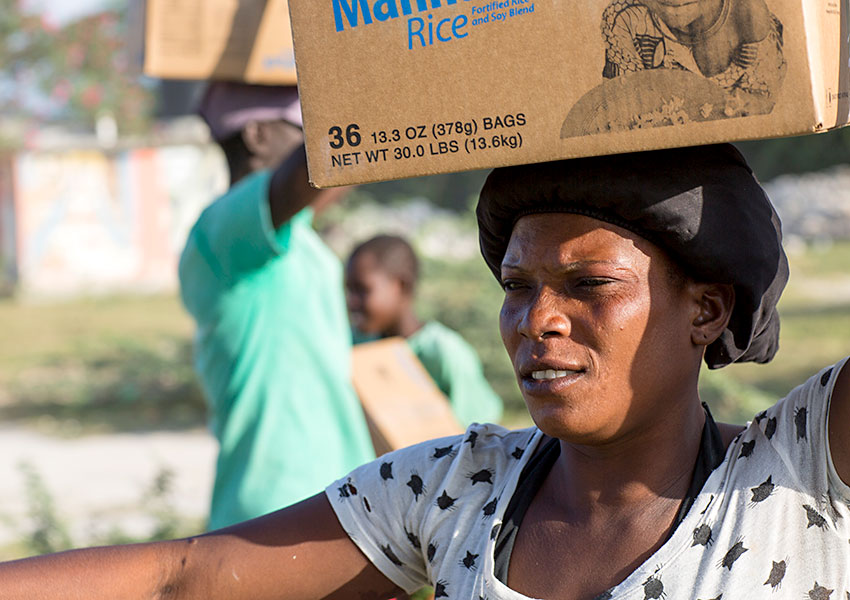 We knew that to bring the people to Jesus, we needed to reach out and show them the love of Jesus, and that started by sharing food with the people living in these poor, remote villages. Their children were starving, and many of them were sick.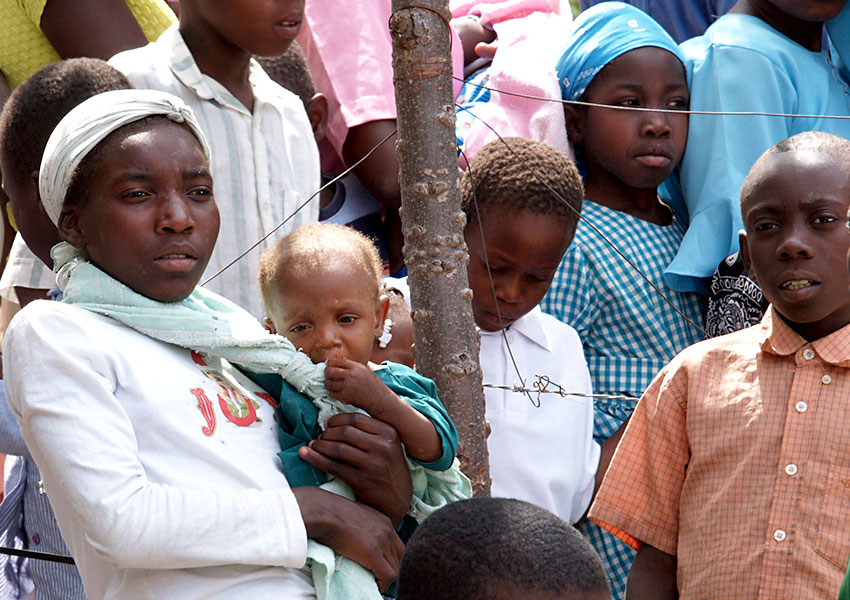 We distributed food in the villages of Madamn Bauje and Despeezo. Despeezo is a Voodoo village; so sharing good food is a way for people to see Jesus in us!
In Cotin, Kaeli shared some food with the "houngan" (witch doctor). So many of these people don't even know that Jesus died for them; that He can forgive their sins, heal their bodies, or remove their fears. When we conduct a Mobile Medical Clinic in a village like this one, or when we feed them, they can already "see the love of God," even before we speak. Our actions can say more than our words. "Lift up your eyes, and look on the fields; for they are white already to harvest." — John 4:35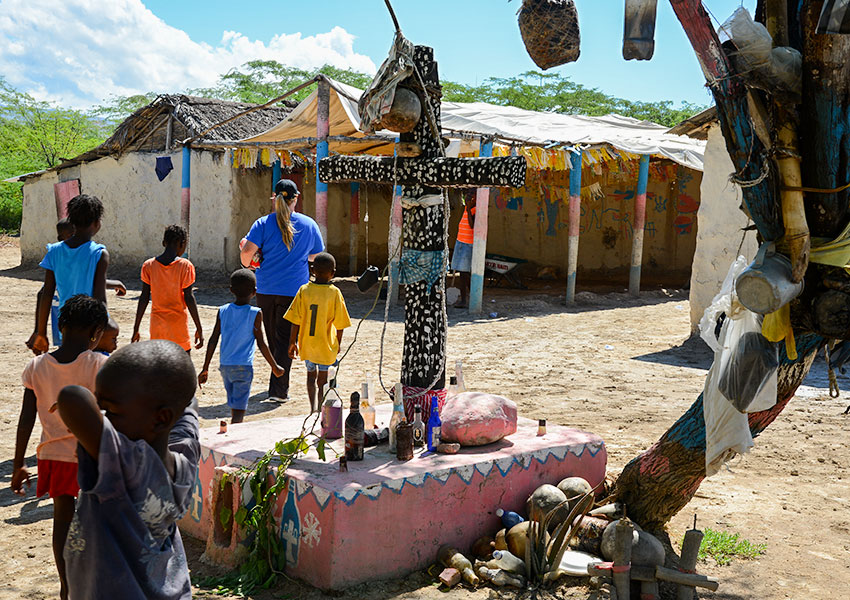 We recently went to Chambrun to hold a Mobile Medical Clinic. The whole village is Voodoo, and it is very poor. This was our first trip here. There is one church in the area, but I believe it is intermingled with Voodoo. Everyone was very sweet and nice. The witch doctor gave us a rare opportunity to go inside his holy Voodoo sanctuary. Inside were human skulls of people who had been sacrificed, bones, Voodoo drawings and many other Voodoo items. "I stood upon the Word." We are claiming this village for Christ!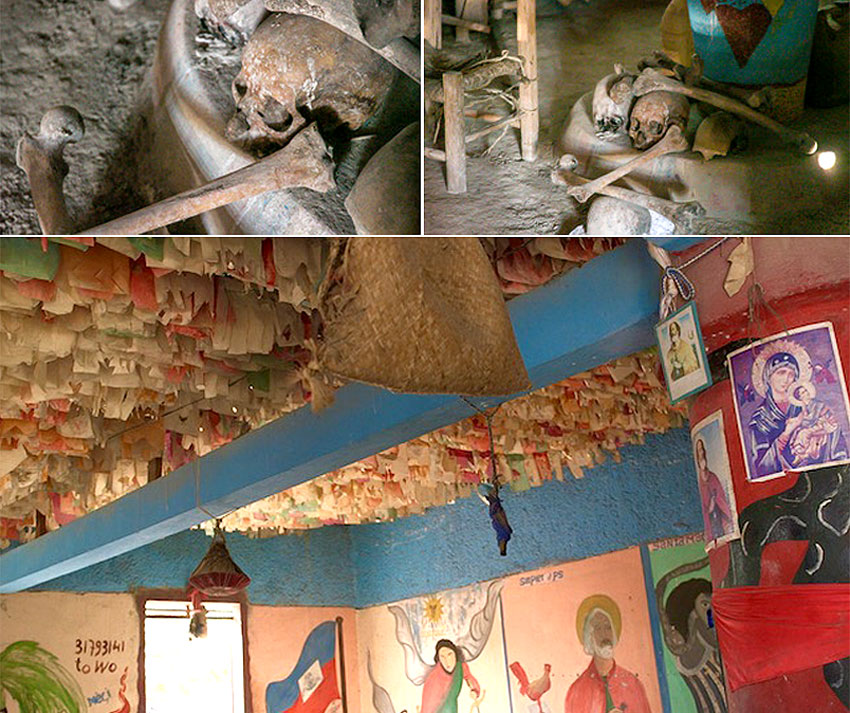 We had a great Mobile Medical Clinic in this secretive Voodoo village. We treated sick babies, prayed for the people and guess what? The witch doctor was the first in line with a bad headache! Too many Voodoo drums! Ha!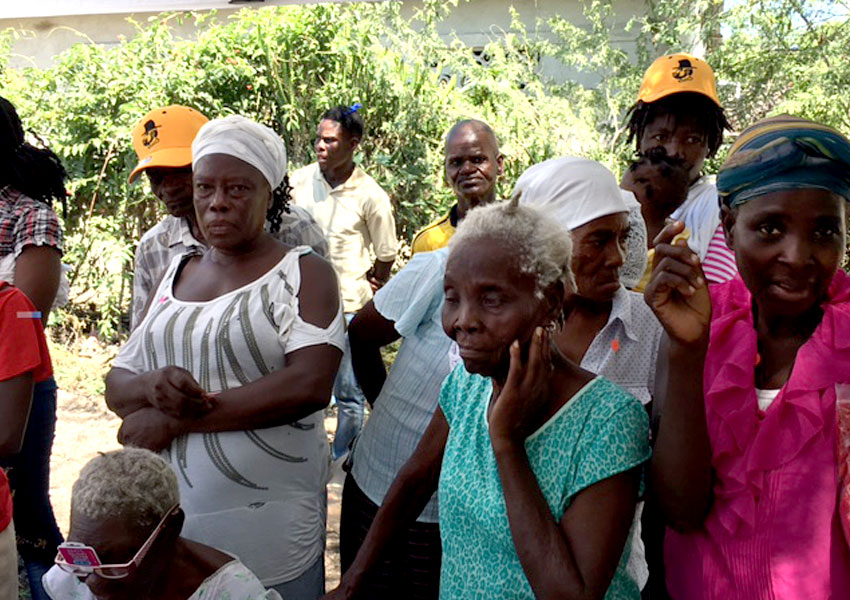 A Mobile Medical Clinic is one of the best ways to win people to the Lord, and care for them at the same time. A witch doctor or those who practice Voodoo would never go to church, but we can bring "the church" to them. When someone is sick, they don't care what church you go to; they just need medical help and love. We can give them this, and many of the poor in these remote villages are sick and have no money for transportation to come to our clinic. We can be "your hands and feet" like the Good Samaritan and go to these forgotten people with "hands-on care." Here in Despeezo, they gathered under the Voodoo tree to wait for our medical volunteers to help them.
There is a lot of work that goes into taking a Mobile Medical Clinic to remote Voodoo villages. We believed in the Lord to send us where there was a great need, which brought us to Chambrun, a large Voodoo village. We had already met with the leader, who is also the main "houngan" (witch doctor), and a political leader. We had the opportunity of helping these people and prayed for them.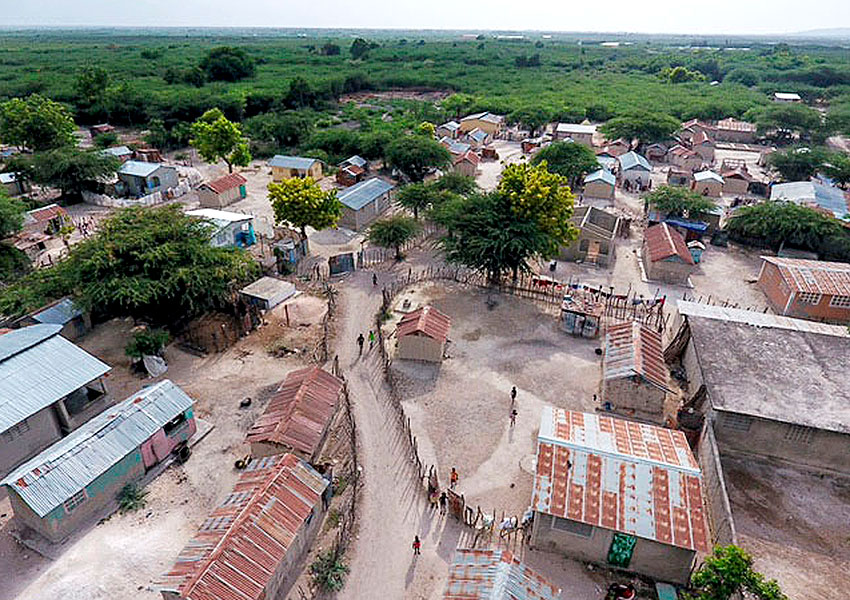 When people see the goodness of God towards them, many will come to Jesus. Soon, we will have a crusade in Chambrun. We are fishing for the souls of men! We will take the light of Jesus into the village.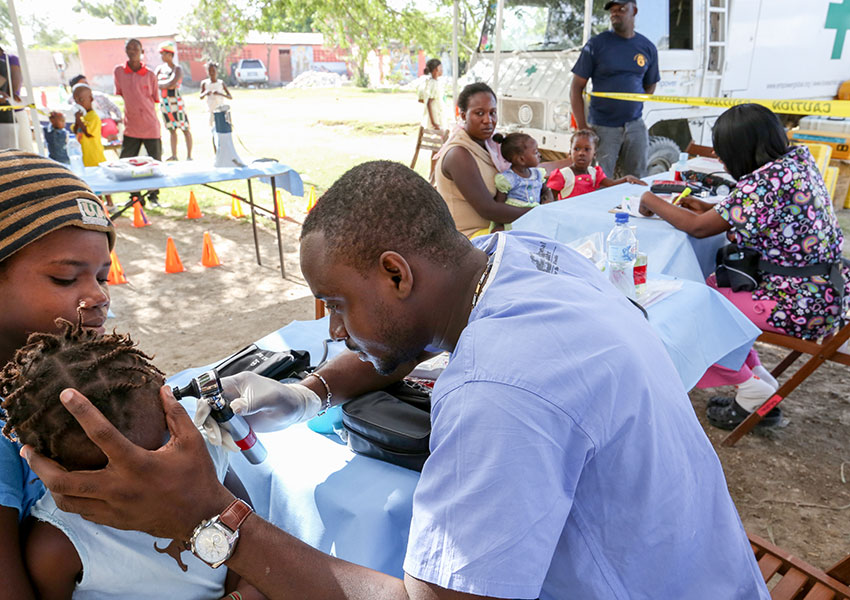 We battle Voodoo in every part of Haiti, every day! But we are winning many souls to Christ. They see the goodness in the Word of God, and the actions that we show them by taking food and medical care to the regions beyond, where there is no healthcare for the poor. We have touched the lives of many people here, and we will continue our mission because so many of you have helped to sponsor the Mobile Medical Clinics and Feeding Programs that bring these people to Christ.
Please pray about sponsoring one of our Outreach Programs. The Feeding Program and our Mobile Medical Clinic bring so much to the poorest of the poor in Haiti. You are saving lives every day. Please join us to spread the love of Christ by helping to sponsor one of these programs. The Lord has given us power over Satan! There is power in the blood of Jesus! If you are trying to win someone to the Lord, your actions will speak louder than your words.
You may give securely online, or call our office at 239-210-6107
and let a staff member know that you want to help.
Whatever small thing you do unto the poor today, you do it unto Jesus!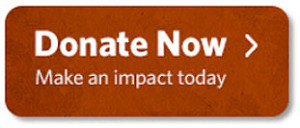 "The goodness of God leadeth thee to repentance…" Romans 2:4
God bless you,
Sherry