"But whosoever drinketh of the water that I shall give him shall never thirst; but the water that I shall give him shall be in him a well of water springing up into everlasting life."
— John 4:14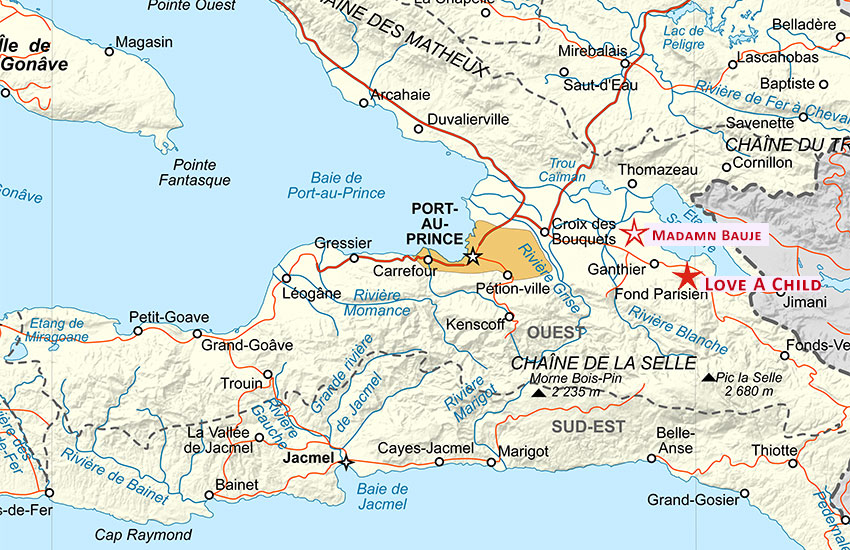 The village of Madamn Bauje is a very poor village, full of straw and mud huts, dusty roads and thorn bushes. It is like a desert. The people and children in Haiti, have long suffered from a lack of water for many years. The lack of clean water is one of the greatest problems in Haiti.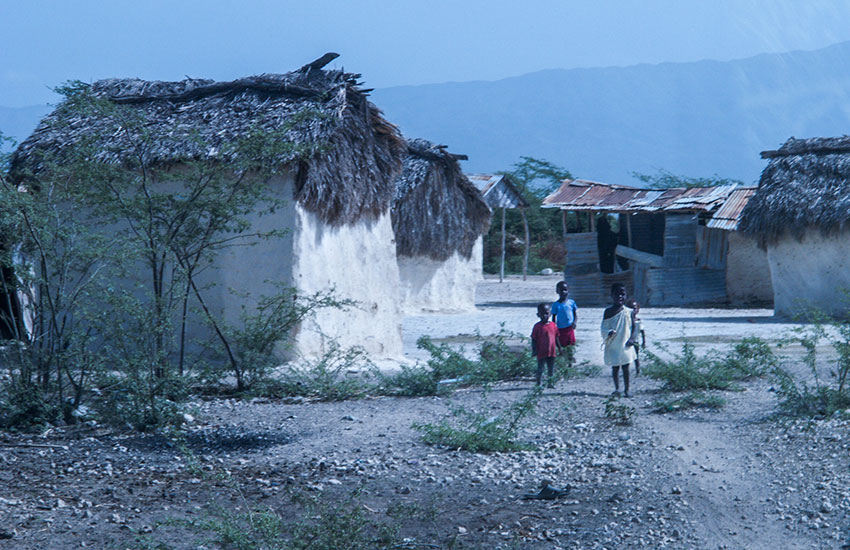 Many years ago, when we started working with the people in Madamn Bauje, they had a terrible water crisis. With the help of David George and his partners, it was decided to dig a well for the village. David recalls, "They didn't have any fresh water, so we dug three wells, and they all came up dry. To bring water to this village, we hauled in four big cisterns that held 3,350 gallons of fresh drinking water. Every two weeks we pay for a truck to haul water to this village. We now have over 1,000,000 gallons of fresh water that we have provided for this Love A Child church, school, and the community. WOW!!! GOD IS SO GOOD!"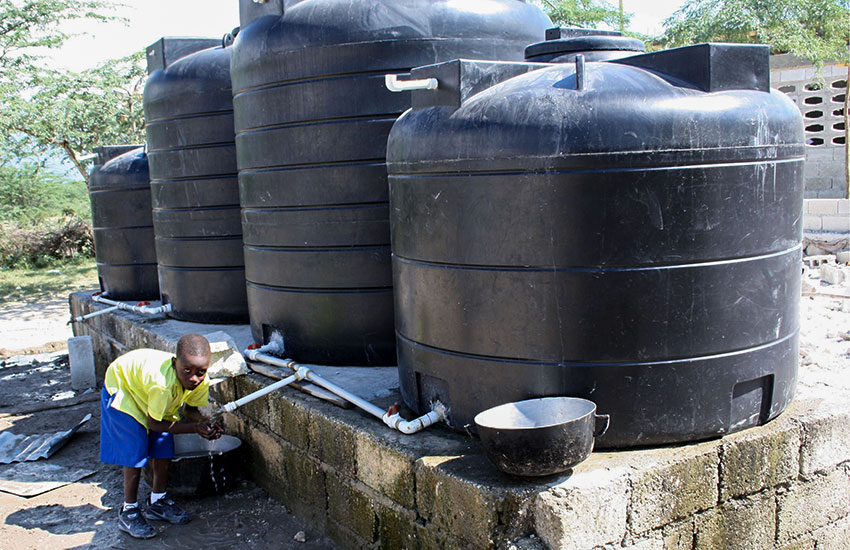 Over the years we have included this village in our Food Distribution Program. We bring food donated by Feed My Starving Children to this villages each month.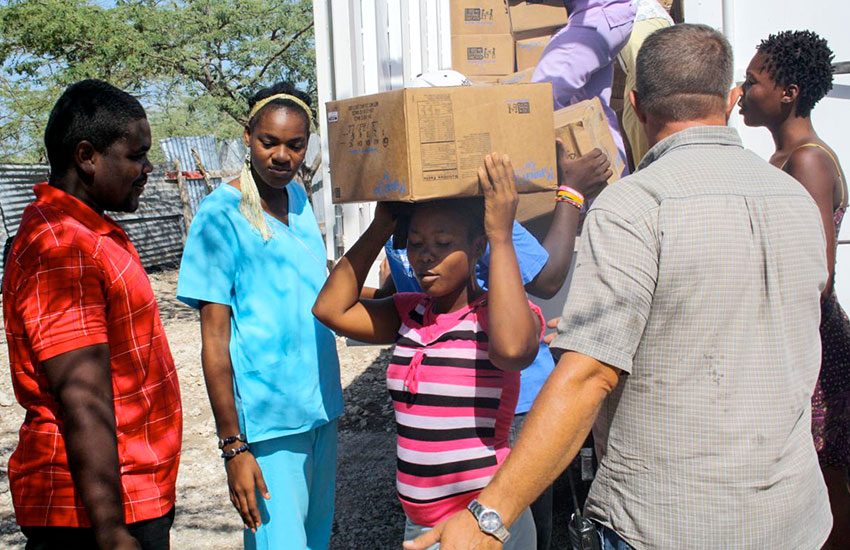 There are a lot of hungry children in this village, so we always cook up a hot, nutritious meal on the day we deliver food. Look at these sweet faces.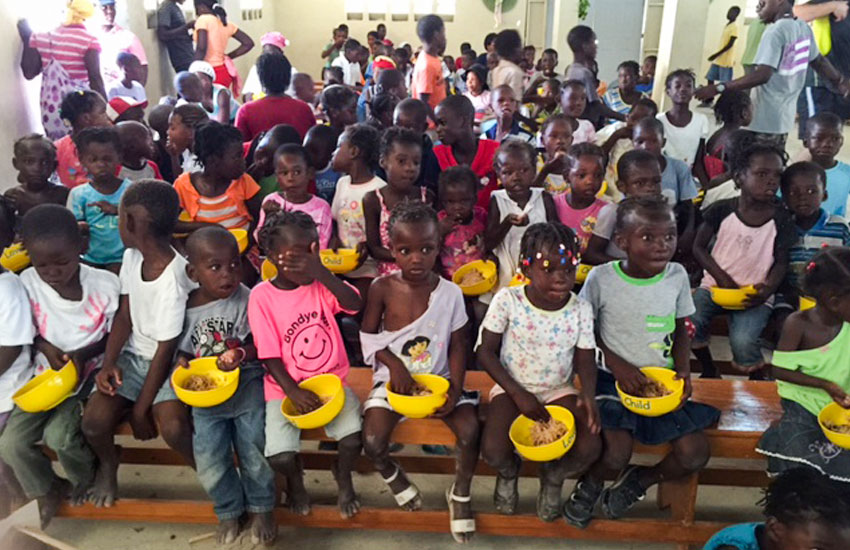 One of our visiting mission teams from Faith Church in St. Louis (Pastors David and Nicole Crank) helped us distribute food in this village. They then walked from "hut-to-hut" for several hours, going inside where the people live, hearing their problems, praying for them and leading many to Jesus! The "goodness of God" is what leads men to repentance! This visit was an excellent opportunity for the volunteers to learn more about serving God in Haiti.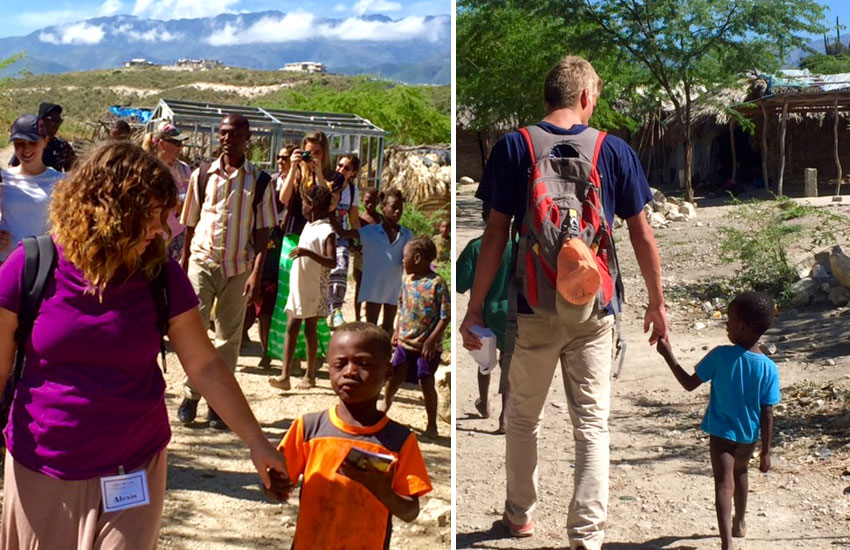 We had a small Love a Child School here… But we found that Madamn Bauje was in a desperate need of a new school. After several years the little school was barely holding together with tarps, plywood walls, and corrugated sheet metal.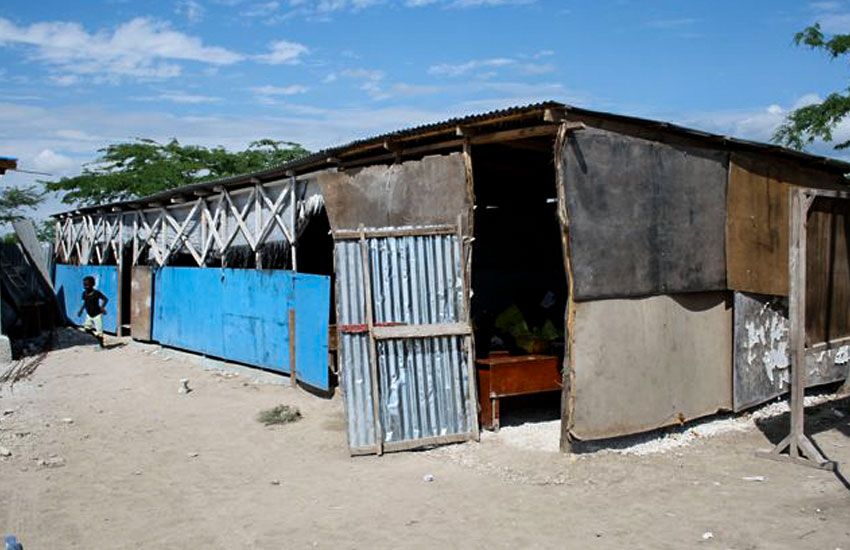 The children were able to go to this school because of our partners who gave to sponsor many of these children. They are now receiving a Christian education, a hot, nutritious meal every day and medical care.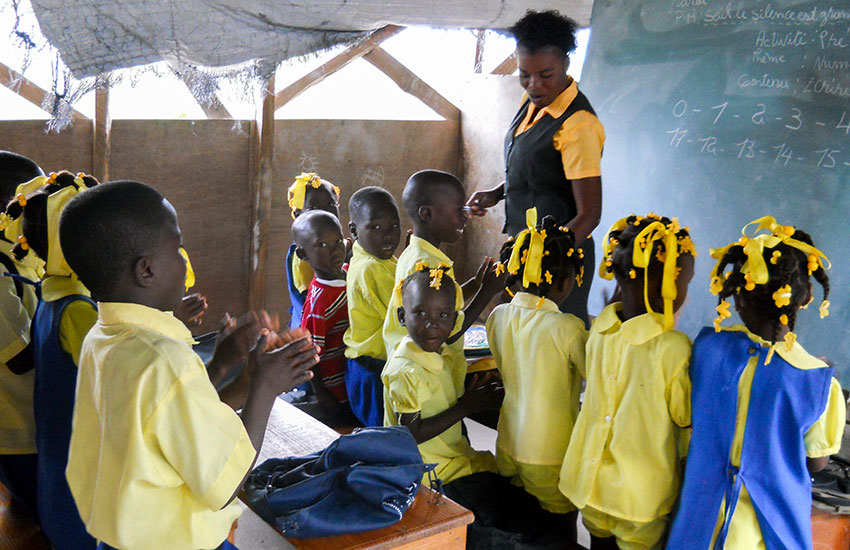 Several years later, it was time to build a new school and church for this poor village. With the help of David George and his partners, we built a beautiful building that houses both the school and the church. This building was the first project David and his friends did through Love A Child.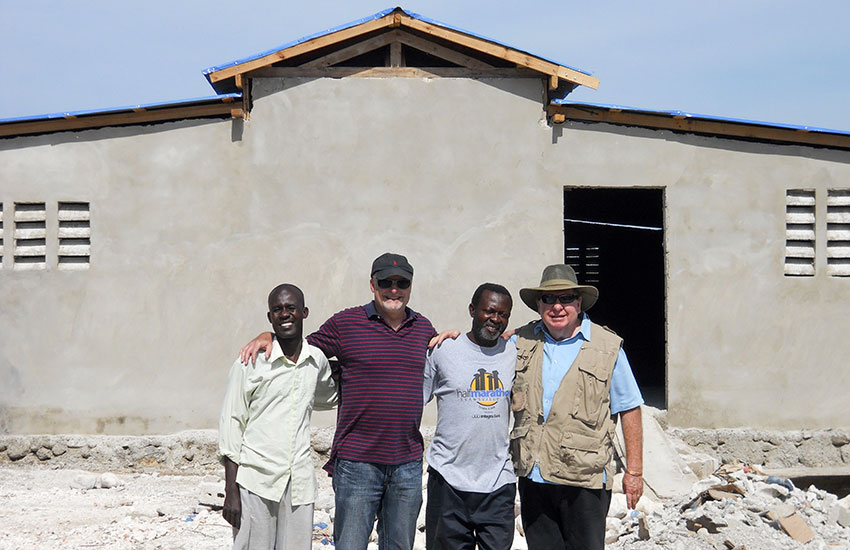 We are so thankful for our friends and partners who help Love A Child do all this wonderful work here in Haiti. We remember when we first went to the village of Madamn Bauje… the kids were sitting on wooden tree poles and had no blackboards or classrooms. David George and his partners helped build this beautiful school and church.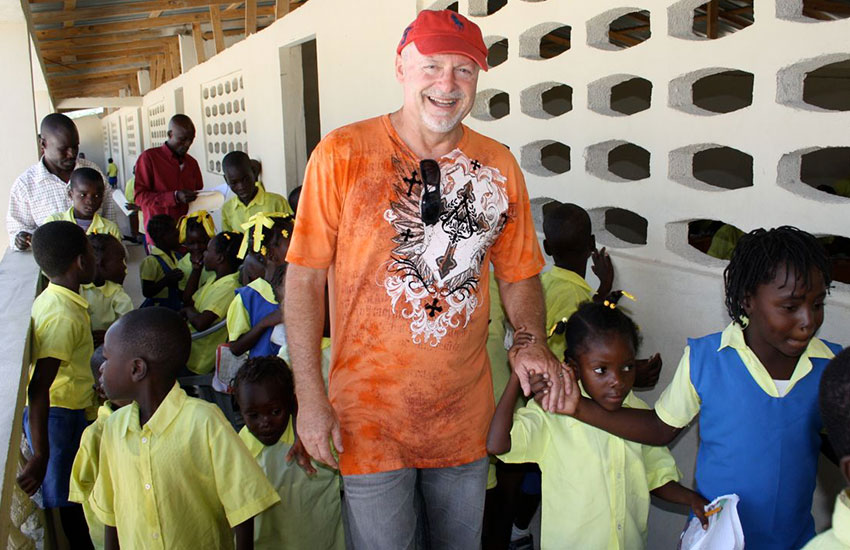 We dedicated this church and school in 2013. The people were very excited. They had never had a real church, and to also have the opportunity to send their children to school was a lifelong dream. Every parent knows how important it is to have their children be able to go to school every day.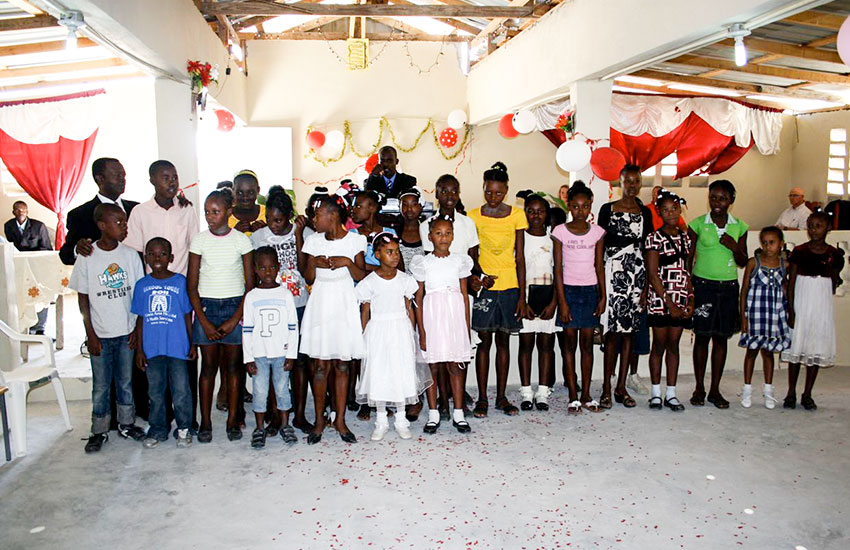 Now, the school has grown, and David George and his partners sponsored two new classrooms, all metal doors, a new roof and much more! Attending school will give the children of  Madamn Bauje a Christian education, a nutritious meal each day and learn about the love of Jesus! They also have a new playground. Awesome!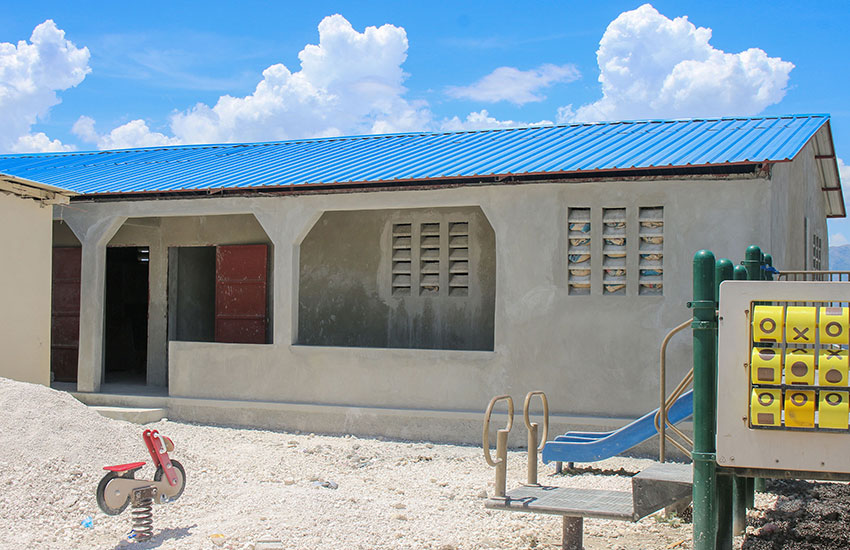 The people in this community have never seen a doctor or a nurse in their lifetime. Love A Child brings medical services directly to the Haitian people in need with our Mobile Medical Clinic. We have taken our healthcare services to the people in Madamn Bauje almost every year since we started serving in this area.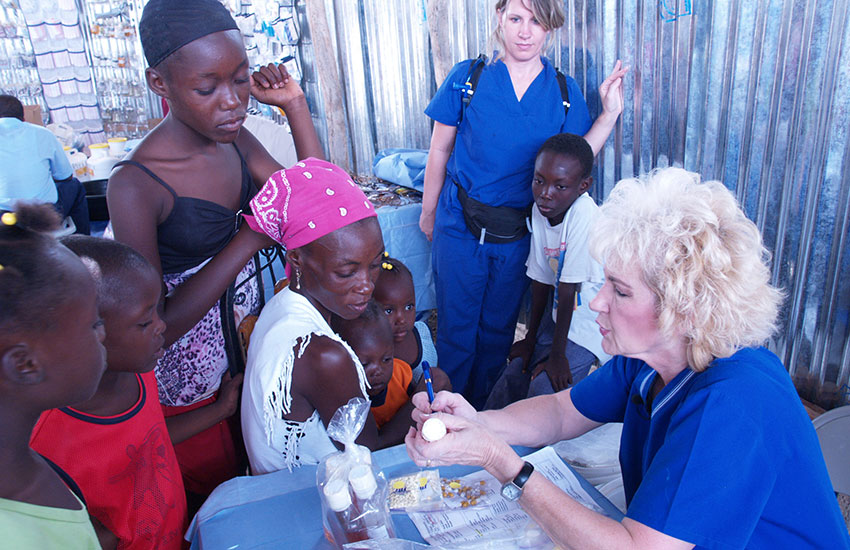 As you all know we have a huge children's home, where over 70 children from all over Haiti, now call Love A Child their home. A couple of our children came from this poor village. It is not that Haitians don't want to take care of their children and love them like any mother, often it is because the mother has died in childbirth, or they have become so poor they can no longer feed their children.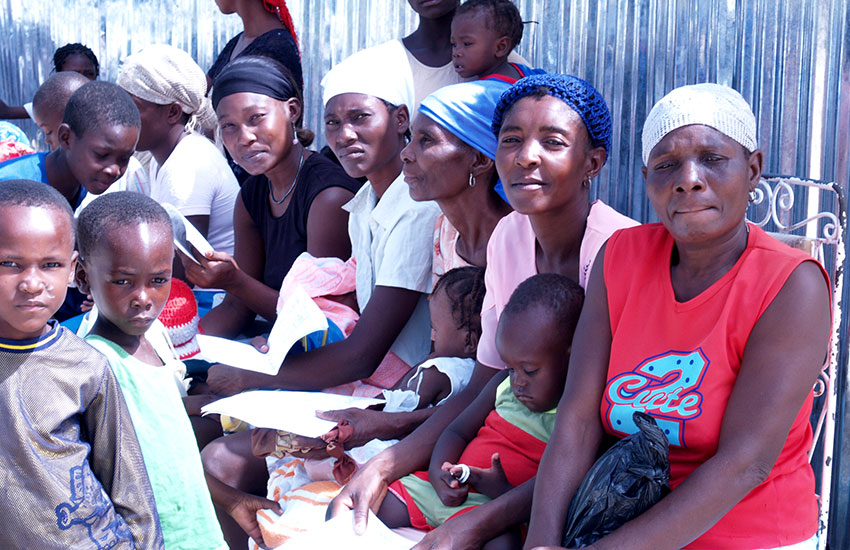 This sweet little girl is Mika Burnette. We found this pitiful child sitting in the dirt with brittle orange hair and sucking on her hand because she was so hungry. We realized that she was suffering from severe malnutrition, as she was unable to walk. We thought she was about nine-months-old, but she was actually two-years-old, we were shocked! Her stepmother wasn't taking care of her and left her in the dirt, her old grandmother tried to care for her, but she was unable to find food for Mika. We knew we could not leave her in the village because she would have died of starvation and neglect. We brought her to our Love A Child Children's Home and started feeding her nutritious food and giving her lots of love from our big family. Mika is always full of joy and can make anyone laugh! Her body is built just like a gymnast, and she can run faster than anyone we've ever seen! Mika is tough as nails, and brings so much joy to our children's home! Anytime you give her a job, she is right on it and does it to her fullest potential! She has the energy of a kangaroo and can go non-stop! She brings so much personality to our children's home, and we love her so much!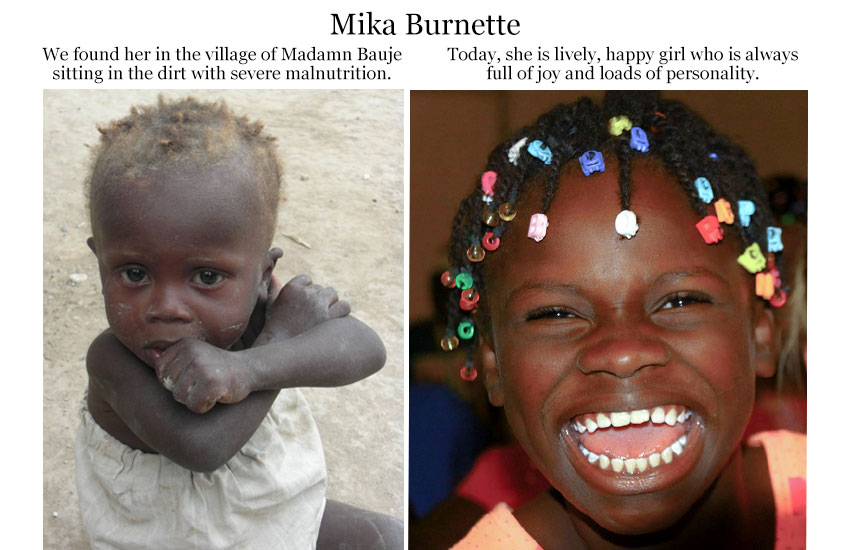 This young girl is Ericka Pierre. She had a very tough start to life when her mother became ill and died during her delivery. A woman in the nearby village of Madamn Bauje tried to care for her but wasn't able to keep her healthy. When we found her several months later, she was severely malnourished and was suffering from a terrible skin infection. We brought her to our Love A Child Children's Home where we treated her skin infection and fed her hot, nutritious food. We also gave her lots of hugs and love, and she soon began to improve. As she grew older, we discovered that she had learning disabilities as a result of severe malnutrition, which she suffered as a baby. Ericka will continue to attend school, and she will study at the pace that is best for her. Unfortunately, there are no "special needs" schools here in our area. She loves to work and help at our Love A Child Children's Home. We will train her in a job that she can do in the future so she can make a living at Love A Child. Ericka loves to sing and go to church. We love her so much, and we know the Lord will use her in a mighty way.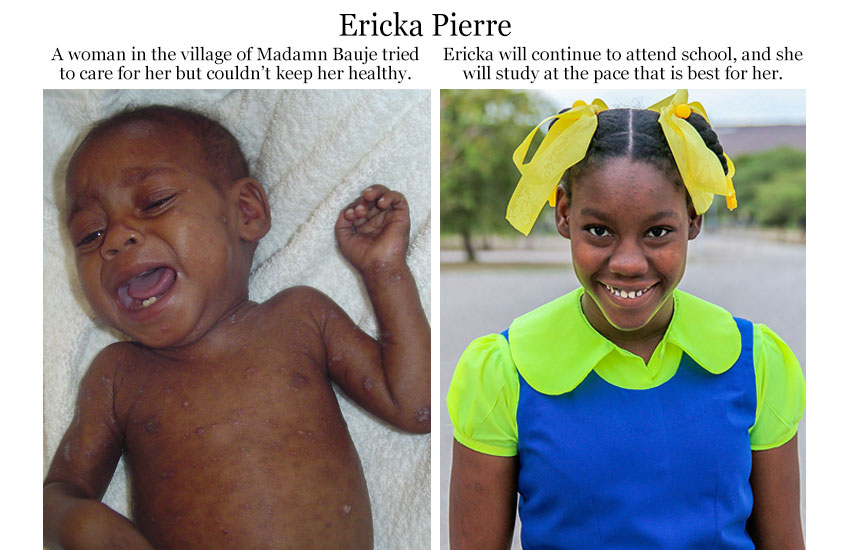 Please pray about becoming a sponsor of one of our Outreach Programs including our Feeding Program, Child Sponsorship, and our Mobile Medical Clinics. These programs give Haitians hope. Our highest goal is to help the Haitian people and especially the children with the opportunity to make a better life for themselves, and a future. This sponsorship is the kind of tremendous impact your gifts of support can have for the people of Madamn Beauje and all of Haiti. Thank you for caring and sharing to help improve so many lives.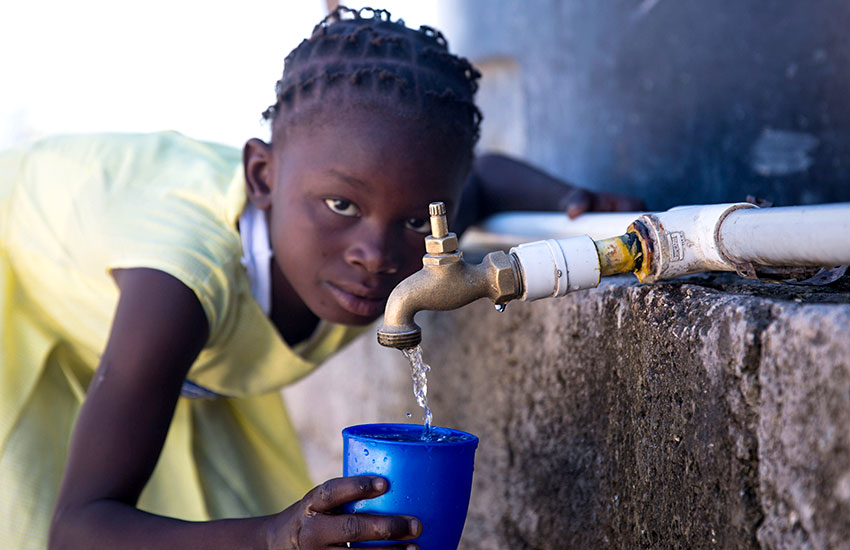 You may give securely online, or
if you would like to speak directly to one of our staff members,
you may contact our Love A Child Office at 239-210-6107,
or you can also email us at info@lachaiti.org and change a life, forever!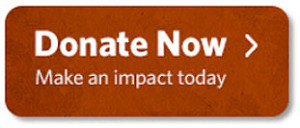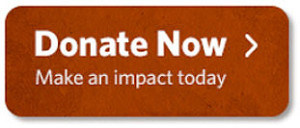 God bless you all for caring so much about the people of Haiti.
Sherry